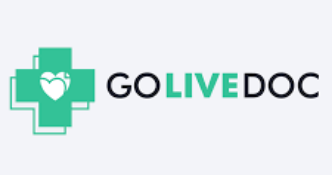 Why We Like Them
GoLiveDoc is a telehealth app that connects users to doctors; licensed medical professionals can diagnose symptoms in real-time through the app or via phone call. Doctors can even prescribe some medications online and send prescriptions directly to the patient's pharmacy. Basically, it's hassle-free health care at its best.
Accepts
Does Not Accept Insurance
GoLiveDoc Overview
GoLiveDoc Company Overview
This telehealth company is fairly new to the scene, specializing in helping U.S. residents get better access to medical care. GoLiveDoc is user friendly, can be accessed through the internet or phone service, and costs a low monthly fee. Doctors are available at any time — day or night — and are all board-certified and licensed in the user's state of residence.
Is GoLiveDoc Right For You?
GoLiveDoc doctors diagnose and treat a variety of symptoms. It replaces the need to head to your primary care physician (PCP) when you're experiencing unusual pain, flu-like symptoms, and other easy-to-treat illnesses.
GoLiveDoc is ideal for anyone who:
Wants diagnosis and/or treatment for non-emergency medical conditions without leaving the house

Has pre-existing conditions that aren't covered under health insurance

Needs health care for one-to-eight family members (including the primary member)

Doesn't want to commute all the way to a doctor's office

Wants to rule out life-threatening symptoms on the spot

Doesn't want the fear of misdiagnosis by searching for symptoms on Google

Has recurring medical issues that are easy to treat (such as allergies)
Is GoLiveDoc Credible?
GoLiveDoc is a network of real doctors, including state-licensed family practitioners, PCPs, internists, and pediatricians. All members are connected to doctors that are licensed in the member's state.
Members can also be referred to a specialist through the app.
GoLiveDoc is HIPAA-compliant and takes member privacy very seriously. All records are secured in each member's account, and only the member may ask for records to be transferred or viewed by a third party.
Healthcare Conditions Treated by GoLiveDoc
GoLiveDoc treats a long list of medical conditions. Just some of the ailments this telehealth platform's doctors treat include:
Allergies

Bladder infection

Cold symptoms

Cough

Diarrhea

Headache

Insect bites

Nausea

Rash

Respiratory problems

Sinus infections

Sore throat

Stomach viruses

Vomiting
How GoLiveDoc Works
You don't need to be a technical genius to use GoLiveDoc's user-friendly app. In fact, it takes only three steps to chat with a live physician:
Sign up for an account


Enter a few details of basic information (name, location, health conditions, pre-existing conditions, symptoms, etc.).



Connect to a doctor
Log in to the member portal to describe your symptoms in greater detail.


Chat with a doctor


Chat with your

board-licensed doctor

through the online portal or via phone conversation for your consultation. Your doctor will ask you about your symptoms and prescribe a treatment plan (including prescriptions if necessary; all prescriptions will be sent to your pharmacy or filled online).
That's it!
Download the GoLiveDoc app on your iPhone or Android. Or, call the platform's toll-free phone number to get started.
Doctors are available 24-hours a day, seven days a week for consultations.
GoLiveDoc Does NOT treat Some Conditions
While GoLiveDoc is a great resource for many patients, this platform doesn't treat everything. Let's face it: sometimes there's just no substitution for in-person care. GoLiveDoc doesn't treat any emergency medical issues. If you are experiencing a medical emergency, call 911, or go to the emergency room right away.
This platform also doesn't replace a PCP; if you need an annual physical or check-up, we recommend checking out K Health.
Just some of the other medical conditions that this online telehealth platform doesn't treat include:
Emergency medical issues

Broken bones

Birth control

Erectile dysfunction*

Genital herpes*

Hair loss*

Hot flashes*

Premature ejaculation*

Smoking cessation*

STD testing*
* If you are experiencing erectile dysfunction, genital herpes, hair loss, hot flashes, premature ejaculation, or need STD testing or help to quit smoking, we recommend heading over to Roman Health (for men) or Rory Health (for women).
GoLiveDoc also doesn't prescribe stimulants, narcotics, sedatives, or controlled substances (all of which require in-person examinations due to the potential for abuse or adverse side effects). The medications the doctors on this platform can't prescribe include:
GoLiveDoc also doesn't guarantee prescription medications (especially if your doctor doesn't agree with your request for a prescription or feels you might abuse a substance). Doctors always have the final say when it comes to treatment options and send prescriptions directly to your pharmacy — not to your home or office.
Pricing: How Much Does GoLiveDoc Cost?
GoLiveDoc's pricing is super streamlined and simple. Users pay the platform a monthly service fee to get access to licensed doctors in their state.
Single Member:
$59.95 a month
Includes one (primary) member

24/7 unlimited medical consultations

Behavioral health counseling

No consultation or activation fees
Single and Spouse: $79.95 a month
Includes the primary member plus a spouse

24/7 unlimited medical consultations

Behavioral health counseling

No consultation or activation fees
Family Plan: $119.95 a month
Includes the primary member plus seven dependents

24/7 unlimited medical consultations

Behavioral health counseling

No consultation or activation fees
Members pay all fees upfront by credit card.
What Do We Think About GoLiveDoc?
While there are plenty of online doctors available these days, not many cater to patients who want on-the-spot care (or who only have access to a landline instead of the internet).
GoLiveDoc's plans are much more cost-effective than a typical insurance plan (even ones offered by employers), and chatting with a live doctor about symptoms is better than searching for medical advice on Google. We're excited to see what this telehealth company has in store for future offerings and hope it begins offering PCP services down the line.
If you need quick answers to tough medical questions, we'd recommend GoLiveDoc in a heartbeat. If you need more in-depth health care, we recommend checking out one of our other medical providers for PCPs and specialists.
Interested?
Find out if GoLiveDoc is right for you
Talkspace review
Services
Online Therapy, Digital Clinic, Online Pharmacy, Health Apps
ReliefSeeker Visitors Get $80 OFF their 1st month! Talkspace is one of the largest online therapy platforms in the world! Exchange unlimited messages (text & voice) with a licensed thera...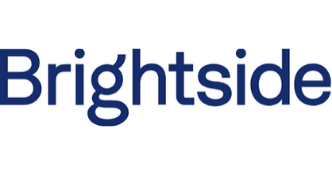 Brightside review
Services
Online Therapy, Digital Clinic
Effective anxiety and depression treatment - Get 50% OFF your first month - Consult doctors, get your prescriptions delivered, and talk to a therapist all-in-one place.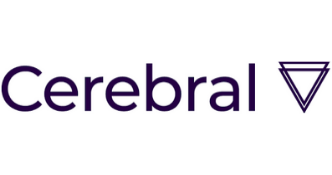 Cerebral review
Services
Online Therapy, Digital Clinic
Get 50% OFF your 1st Month! One of the most popular anxiety & depression treatments available -> Starting at $35 per week -> Online therapy, psychiatry, & prescription delivery...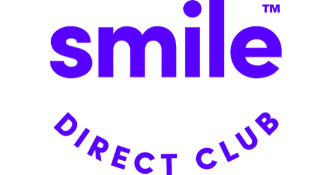 Smile Direct Club review
Services
Teeth Straightening
Alex Fenkell and Jordan Katzman, founders of Smile Direct Club, first met each other at a summer camp when they were both 13 years old and with mouths full of metal thanks to their braces. Y...
Curex review
Services
Digital Clinic
Get $75 OFF with code RELIEF75! Get long-term relief from your allergies with this at-home oral allergy immunotherapy treatment. +Get an at-home allergy test to see what you're allergic to!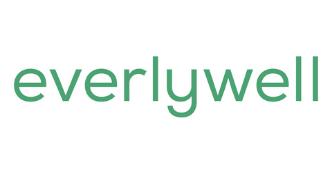 Everlywell review
Services
At-Home Lab Testing
EverlyWell has developed an impressive arsenal of at-home regulatory-compliant diagnostic tests, including food sensitivity, fertility, hormones, STDs, thyroid, metabolism, and most recently...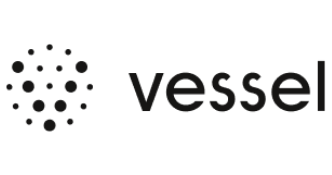 Vessel Health review
Services
At-Home Lab Testing
Get 20% OFF your 1st month with code RELIEFSEEKER! Vessel Health is an online testing kit provider that allows patients to get a better idea of their dietary and nutritional needs — based on...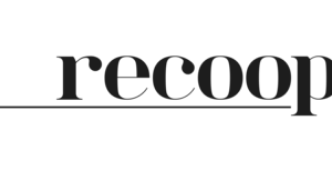 Recoop review
Services
Supplements
Get 15% off with code RELIEFSEEKER! Recoop offers supplements that help people combat the side effects of stimulants commonly prescribed for ADD/ADHD. Recoop's ingredients reduce crash sympt...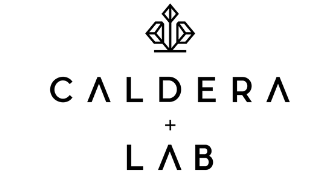 Caldera + Lab review
Services
Skin Care
Get 15% OFF with code RELIEFSEEKER15! Caldera + Lab's anti-aging skin serum "The Good" is a clean, non-toxic, multi-functional skincare product formulated with 27 wild-harvested, all-natural...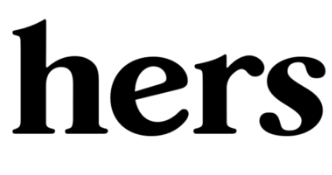 Hers review
Services
Online Therapy, Digital Clinic, Skin Care, Supplements
$10/mo special intro offer for custom anti-aging skin-care! Hers is a one-stop-shop for all things skin and hair care, sexual health, Primary Care, and Mental Health for women. Get fast &amp...