Sore Throat
Editor's Picks
See our selection of the best online healthcare providers - hand-chosen by our expert team!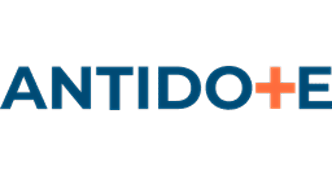 Antidote Health review
Services
Online Doctors
Special Offer
$29 Per Doctor Visit
Antidote Health is a telehealthcare company that blends high-quality medical care with cutting-edge technology, creating a seamless experience for patients. Its services are affordably price...
Use Promo Code:
NO CODE NEEDED
visit
Sore Throat Overview
Sore Throat 
According to the Mayo Clinic, a sore throat is a pain, scratchiness, or irritation of the throat that can often worsen when you swallow or try to speak. The most common cause of a sore throat (pharyngitis) is a viral infection, such as a cold or the flu. A sore throat caused by a virus can usually be resolved independently; however, you may want to seek medical treatment if your symptoms worsen. 
Strep throat (streptococcal infection) is a less common type of sore throat caused by bacteria and requires antibiotics to prevent further infection or health-related complications.
Symptoms of a Sore Throat
Symptoms of a sore throat can widely vary depending on the cause of the infection. Symptoms or signs of a sore throat might include:
What Causes a Sore Throat?
Generally speaking, a sore throat is caused by viruses that also cause the common cold and are less often caused by bacterial infections. 
Viral Infections
Viruses that can cause a sore throat include:
Bacterial Infections
Bacterial infections less often cause sore throats; however, strep throat can be diagnosed when streptococcus pyogenes are present. 
Other Causes 
When to See a Doctor for a Sore Throat
It is advised by the American Academy of Otolaryngology to reach out to your (or your child's doctor) if your sore throat doesn't go away after drinking water or tea in the morning. Or if you are experiencing difficulty breathing, difficulty swallowing, or unusual drooling, which can prevent you from swallowing. 
You should also consider seeing a doctor if the following signs or symptoms worsen or are present for more than a week: