Health Sapiens Review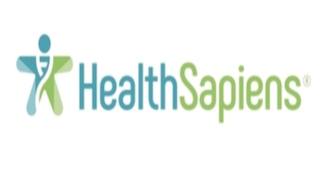 #5
Editor's pick for Online Therapy
Health Sapiens provides affordable and unlimited access to licensed medical doctors and therapists throughout the U.S., 24 hours a day, seven days a week, including holidays. Members have the option to talk to a doctor or therapist via their smartphone or computer without having to leave the comfort of their own home.
Table of content
Health Sapiens Overview
The healthcare system is complicated and can be overwhelmingly confusing. Navigating the ins and outs of what's covered vs. what's not is tiring, which often leads people to throw up their hands in defeat and go with whatever healthcare plan is offered by their employer or the first one that comes up in a Google search. 
For many Americans, this usually means you avoid going to the doctor all together or only when it's absolutely necessary, which unfortunately can lead to some conditions going untreated where they could have been looked at early on had you known what to expect with your health insurance. 
HealthSapiens takes the annoying part out of understanding your health insurance and instead offers everyone a simple and easy healthcare option that works when it's convenient for you. HealthSapiens works on a monthly membership basis, providing its customers with access to board-certified doctors and licensed mental health professionals in all 50 states and Puerto Rico from the comfort of your own home. 
How Does Health Sapiens Work?
You might be asking yourself, "Is this too good to be true?" The short answer is no. HealthSapiens believes in making healthcare and mental health available to anyone that needs it at an affordable cost and any time of the day. Gone are the days of calling your primary care doctor when you have a sore throat, only to be told that their next available appointment is in two weeks. Instead, HealthSapiens employs over 1000 medical professionals throughout the U.S. that are available when you need them, even if it's three in the morning or a weekend. 
Health Sapiens Medical Offerings
HealthSapiens offers acute medical care virtually, like an urgent care center would, and can even write you a prescription if necessary to be sent to a pharmacy that's convenient for you. HealthSapiens reviewers love that they can access a doctor from anywhere, at any time, and don't have to wait for their turn in a waiting room full of sick people. 
People don't get sick on a specific schedule and can't always drop what they're doing to get in the car, drive to an appointment, wait their turn, then be seen by a doctor. This is where having a membership with HealthSapiens comes in! 
HealthSapiens medical plans are great for people that are looking for an affordable alternative to traditional health insurance. However, it's important to mention that their medical plans don't provide emergency care or preventative care. 
How to sign up for a Health Sapiens Medical Membership
Signing up is a breeze, and in 15 minutes, you could be speaking to a doctor about any concerns you might have; some common conditions treated by HealthSapien doctors include bronchitis, fevers, and diarrhea. They offer two plans: one for individuals and the other for up to seven people (family members), including unlimited access to a doctor with no hidden costs and no co-pays. These costs are included in the monthly subscription cost of $35 (family). And, if you ask us, there is no other healthcare option as affordable as HealthSapiens. 
Health Sapiens Counseling Offerings
Along with affordable medical care, HealthSapiens is changing the game in the mental health department as well. If you've ever searched for where to find affordable therapy, you may not need to look any further than this review. And, just as we touched on earlier about the annoyances of knowing what your insurance covers and what they don't, HealthSapiens takes the guesswork out of that, taking away the middle man (insurance), bringing you straight to a licensed therapist for a low monthly cost. 
HealthSapiens offers its customers 24/7 therapy support, and once you sign up, you'll be matched with a therapist based on your needs and preferences. HealthSapien therapists have a minimum of ten years of experience and can help you with a wide variety of mental health conditions, including anxiety, depression, or grief. Each therapy session is around 50 minutes long, and you can see your therapist up to six times a month; with the low monthly cost, this comes out to $32 per session.
This is an excellent option for people looking for therapy on their own time from wherever they feel most comfortable or for those that may not have dependable transportation, as all therapy appointments can be virtual. 
How to sign up for a Health Sapiens Counseling Membership
Just as signing up for a medical plan is easy peasy, signing up for a counseling membership is incredibly easy. Upon sign-up and after you're matched with a therapist, you will then decide on a frequency that works for you and can reach out to them via phone, text, or video. And let's say you aren't happy with the first therapist, that's totally OK -- HealthSapiens has other therapists available if your preferences or needs change. 
Is Health Sapiens Legit?
HealthSapiens is the brainchild of long-time finance guru Karim Babay. Babay saw a need for affordable medical and mental healthcare in the U.S. and decided to disrupt the whole system by providing care via the internet. 
Just because HealthSapiens wasn't founded by a doctor doesn't mean it's not credible. HealthSapiens upholds the same standards of care and employs board-certified medical doctors who strive to provide excellent patient care and licensed therapists with at least ten years of experience in specific fields specific to each patient's needs. 
Healthcare Conditions Treated by Health Sapiens
HealthSapiens doctors and therapists treat a long list of medical and mental health conditions, offer their patients various treatment plans, and are authorized to write prescriptions for medications directly through the telemedicine platform to be sent to the most convenient pharmacy for you. 
Conditions treated by HealthSapiens include:
Health Sapiens Medical 
Cold

Diarrhea

Eye Infection

Fever

Rash / Skin Infection

Small Wound

Stomach Ache

Upper Respiratory Infection

Vomiting
Health Sapiens Counseling
Anxiety

Addiction, including drug, alcohol, or sex & love 

Abuse, including sexual or domestic

Anger Management

Depression

Grief/loss of a loved one

Relationship Issues, including divorce, parenting, and codependency

Teen/parenting issues

Mood Disorders
It is important to point out that HealthSapiens therapists are not psychiatrists and cannot prescribe anti-depressants or other prescribed medications. Still, they can and will help you navigate what you're dealing with. If you're looking for a Psychiatrist that can diagnose, prescribe a new medication, or refill your existing medication, we highly recommend Talkspace. You can also explore our list of recommended Psychiatry providers to find one that is suitable for you. 
Want to learn more about Online Therapy? Take a quick read through the article "What Is Online Therapy?"
How Much Does Health Sapiens Cost?
Health Sapiens believes that good healthcare shouldn't cost an arm and a leg; that it should be accessible and affordable for everyone. Health Sapiens offers its customers subscription-based (a monthly membership) healthcare, giving them access to board-certified medical doctors and one-on-one counseling with licensed therapists.
Health Sapiens Medical Pricing
Household Plan
Cost: $35 per month

Includes:

Coverage for (1) one person PLUS (5) five family members

Unlimited virtual doctor consultations

Doctors available 24/7

$0 per-visit Fee

Prescriptions sent to a convenient pharmacy

No contract, cancel anytime

 
Health Sapiens Counseling pricing
Monthly Counseling Plan
Cost: $197 per month

Includes: 

Up to six counseling sessions per month for (1) one person

24/7 access to Masters level counselors

$0 per-visit fee

100% secure and private



What Do We Think About Health Sapiens?
If you're in the market for affordable medical or mental health care, look no further than HealthSapiens. With HealthSapiens, you can access first-class care from anywhere. Whether you're at the office, on the beach, or your couch, you will be able to talk to a doctor or therapist at any time. 
And what do we think, you may ask? Well, we've reviewed and extensively researched many online healthcare options, and there doesn't seem to be one that is as affordable or as convenient as HealthSapiens. 
Interested?
Find out if Health Sapiens is right for you