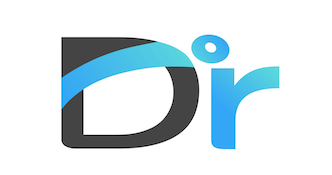 Why We Like Them
DrSays is a telehealthcare platform that offers users a simple pricing structure and has a loyal following. Online patient-satisfaction reviews across sites mention the platform's ease of use and knowledgeable doctors. The website removes the need to wait at the doctor's office for hours — only to talk with a healthcare professional for a mere few minutes. 
DrSays Overview
DrSays Company Overview 
Founded in 2010, DrSays has been a staple in the online healthcare community for more than a decade. It connects health care providers to patients for health advice through video calls as well as follow-up care. Typical online visits last around 10 minutes. The platform receives good reviews for customer service and specializes in internal medicine and other health concerns. 
Is DrSays Right For You? 
DrSays virtual doctors are able to treat dozens of conditions online and offer medical advice. It's perfect for anyone who wants to schedule an appointment with a doctor outside of regular office hours. 
You should schedule an appointment if you have a common or minor illness or you need:
New prescription or refill

Doctor's note 

COVID-19 (Coronavirus) screening and/or treatment

Antibiotics for bacterial infection

Discounted lab tests
Where is DrSays Available?
DrSays can currently treat patients online in the following states:  Alabama, Arizona, California, Colorado, Connecticut, Florida, Georgia, Hawaii, Idaho, Illinois, Indiana, Iowa, Kentucky, Maryland, Massachusetts, Michigan, Minnesota, Mississippi, Missouri, Nevada, New Hampshire, New Jersey, New Mexico, New York, North Carolina, Ohio, Oklahoma, Oregon, Pennsylvania, South Carolina, Tennessee, Texas, Utah, Virginia, Washington, West Virginia, and Wisconsin.
Is DrSays Credible?
DrSays hires nurse practitioners and physicians licensed in the above states (though, they are working on getting coverage in all 50 states). The doctors hired on the platform specialize in internal and family medicine. 
You can see any of the doctors who are licensed in the state in which you live. These doctors are experienced in episodic and urgent minor medical care (not to be confused with urgent care facilities). Doctors on this platform cannot provide continual, critical, or emergency room services.
If you're looking for an online primary care physician, we recommend checking out K Health. 
Healthcare Conditions Treated by DrSays  
Most DrSays patients use the app because they have symptoms of a mild or common condition. DrSays reviews state that this platform is not for someone who needs a primary physician. Some of the most common symptoms and conditions doctors treat include:
Discount Laboratory Tests Offered Through DrSays
You can order discount lab tests and pay for them right through DrSays! The test cost is charged separately from the appointment fee. Order the lab, visit your preferred lab testing center, and get results right through DrSays. 
If you live in New York, New Jersey, or Rhode Island, you must visit a doctor before ordering lab tests. 
Lab tests that can be ordered through DrSays are:
 Anemia

 Cardiovascular

 Chemistry

 Coagulation

 Common tests

 Drug level

 Endocrine

 Gastrointestinal

 Hematology

 Hepatitis

 Hormone

 Immunology

 Infection

 Kidney function

 Liver function

 Supplemental

 Toxicology

 Toxicity

 Urine

 Vaccination status

 Pregnancy
Pediatric Services
This online telehealth platform offers pediatric medicine for children aged 4 to 17.  
Doctors have a varying degree of pediatric care. If your doctor doesn't feel that telemedicine is right for your child's symptoms, you'll be directed to in-person care. You won't be charged for the online doctor visit. 
Coronavirus Care
DrSays is now also offering coronavirus screenings and consultations to diagnose symptoms and/or risk.
Some of the COVID-19 services offered by doctors include:
Diagnosing coronavirus symptoms

Providing treatments if symptoms aren't coronavirus-related

Prescribing in-person care and treatment

Ordering lab tests and treatment

Providing a doctor's note for work or school
Mental Healthcare
DrSays doctors can provide consultations and treatment for previously diagnosed mental health conditions and medication refills or dosage adjustments. This platform does not offer online therapy or psychiatry services. We recommend heading over to one of our online mental healthcare providers for such services. 
Doctors Notes
Doctors on the platform can provide doctors' notes for the visit's date (and for future days, depending on the circumstances). Notes can only be issued for the conditions diagnosed on the platform. 
How Does DrSays Work?
The DrSays website is extremely easy to use; you can be connected with a doctor in just a few steps:
Choose an appointment date and time

Pay for your appointment with a credit card and/or health insurance

Enter your Zoom treatment room (audio or video chat) to discuss your symptoms and enter in a brief medical history

Enter your local pharmacy information to get your prescription filled (if necessary)
DrSays Does NOT Treat Some Conditions 
This platform offers health care for an extensive list of conditions; yet, some conditions are better left diagnosed and treated in an in-person care facility. It doesn't treat most chronic conditions or prescribe in-person therapies, such as physical therapy. DrSays cannot provide:
Court appearance or  jury duty medical excuse letters

Disability certification letters

Driver medical fitness examinations/certification letters

Durable medical equipment (DME) prescriptions

Emotional animal support (ESA) letters

Fitness-for-duty examinations/certification letters

Medical marijuana cards

Travel medical excuse letters

Vaccination exemption letters

Retroactive doctors notes 

Documents requiring an in-person physical exam (e.g., FMLA, disability, or DMV forms, etc.).

Examinations for most children's ear infections 

Controlled substances

Services for severe injuries or emergencies
Controlled Substances
Doctors cannot prescribe controlled substances for anxiety, ADHD, insomnia, and weight loss due to their highly addictive nature. Just some of the medications DrSays does not provide prescriptions for include:
Accutane

Adderall

Adipex-P (phentermine)

Ambien

Ativan

Clozapine

Codeine-containing medications

Concerta

Dexedrine

Diazepam

Estradiol injections

Flexeril

Fioricet

Fiorinal

Gablofen (baclofen)

Klonopin

Menstrual suppression medications

Naltrexone 

Neurontin (gabapentin)

Provigil (modafinil)

Pseudoephedrine medications

Ritalin

Robaxin

Seroquel (quetiapine) 

Skelaxin

Soma (carisoprodol)

Testosterone injections

Tramadol

Valium

Vitamin B12 injections

Vyvanse

Xanax

Zanaflex (tizanidine)
Coronavirus
While this telehealth platform is the perfect place to diagnose coronavirus symptoms, it may not prescribe the following medications for COVID-19:
Experimental medications

Medications with limited clinical data

Drugs not approved by the FDA for COVID-19 

Chloroquine, hydroxychloroquine, and azithromycin

Remdecivir
While some doctors may prescribe chloroquine, hydroxychloroquine, and azithromycin for some COVID-19 patients, they may only prescribe such medications if they believe the patient doesn't have underlying conditions, include arrhythmias, heart problems, existing QTc prolongation, or symptoms of intermittent chest discomfort. 
Mental Healthcare
DrSays is not appropriate for mental healthcare patients that need controlled substances, antipsychotic medications, or cannabinoids. This platform also doesn't treat patients experiencing suicidal or homicidal thoughts as well as psychotic symptoms, delusions, and/or hallucinations. 
If you or someone you know is experiencing thoughts of suicide, harming others, or is in emotional distress, contact the National Suicide Prevention Lifeline. Professional mental health counselors are available 24 hours a day, seven days a week. 
Pricing: How Much Does DrSays Cost? 
DrSays offers one of the most straightforward pricing packages in online healthcare. 
Membership Pricing - $3/month, which includes:

$25 / visit for common and minor illness treatment (via phone or video)

Access to any doctor that is licensed in the state you live in

Lab Services (Not available in HI, ND, NY, NJ, RI, VT) 

Doctor's note, if necessary

- Minors under your account have the same benefits

Non-member Pricing 

$39/ visit for Moderate Treatments

$29/ visit for Simple Treatments
You don't need health insurance coverage — though, DrSays does accept most major insurance plans.
To pay for your appointment with your health insurance, simply pay the cash price for the visit and email your insurance card to the DrSays claims department. Within two-to-three days, customer service associates will get your contracted price and credit the positive amount back to your credit card. If your deductible or copay is more than the cash price, you won't need to worry about paying more than $39; DrSays will cover the additional cost!
You can also use your flexible spending account, or health savings account for this service. 
What Do We Think About DrSays?
We love DrSays's easy sign-up process, straightforward pricing, and have heard from other DrSays reviewers that each doctor has a stellar "bedside manner." The option to add discounted labs also sets them apart from most online symptom treatment clinics. We also appreciate that even if you're unsure if your symptoms can be treated on the platform, you don't pay anything before your pre-consultation to determine eligibility. Couple all of that with the ability to get tested and treated for coronavirus symptoms all from the comfort of your own home (plus a doctor's note)? We think DrSays is one of the best online doctors around. 
RELATED ARTICLE: Real Doctors, Real Medications, No Waiting Rooms
Interested?
Find out if DrSays is right for you
Talkspace review
Services
Online Therapy, Digital Clinic, Online Pharmacy, Health Apps
ReliefSeeker Visitors Get $80 OFF their 1st month! Talkspace is one of the largest online therapy platforms in the world! Exchange unlimited messages (text & voice) with a licensed thera...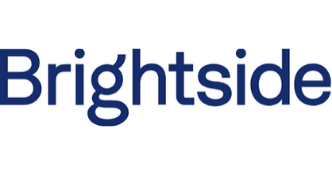 Brightside review
Services
Online Therapy, Digital Clinic
Effective anxiety and depression treatment - Get 50% OFF your first month - Consult doctors, get your prescriptions delivered, and talk to a therapist all-in-one place.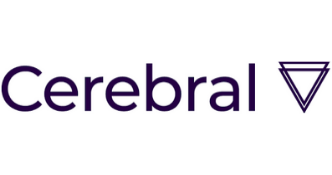 Cerebral review
Services
Online Therapy, Digital Clinic
Get 50% OFF your 1st Month! One of the most popular anxiety & depression treatments available -> Starting at $35 per week -> Online therapy, psychiatry, & prescription delivery...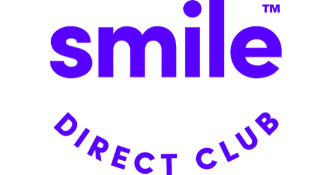 Smile Direct Club review
Services
Teeth Straightening
Alex Fenkell and Jordan Katzman, founders of Smile Direct Club, first met each other at a summer camp when they were both 13 years old and with mouths full of metal thanks to their braces. Y...
Curex review
Services
Digital Clinic
Get $75 OFF with code RELIEF75! Get long-term relief from your allergies with this at-home oral allergy immunotherapy treatment. +Get an at-home allergy test to see what you're allergic to!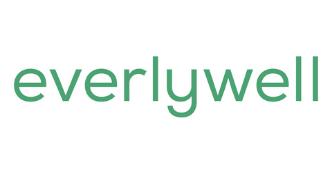 Everlywell review
Services
At-Home Lab Testing
EverlyWell has developed an impressive arsenal of at-home regulatory-compliant diagnostic tests, including food sensitivity, fertility, hormones, STDs, thyroid, metabolism, and most recently...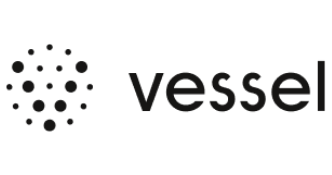 Vessel Health review
Services
At-Home Lab Testing
Get 20% OFF your 1st month with code RELIEFSEEKER! Vessel Health is an online testing kit provider that allows patients to get a better idea of their dietary and nutritional needs — based on...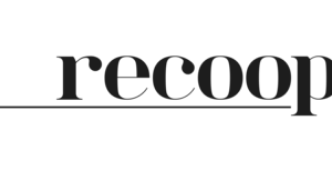 Recoop review
Services
Supplements
Get 15% off with code RELIEFSEEKER! Recoop offers supplements that help people combat the side effects of stimulants commonly prescribed for ADD/ADHD. Recoop's ingredients reduce crash sympt...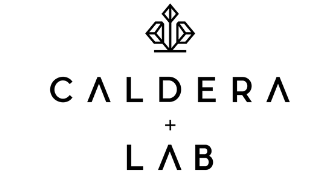 Caldera + Lab review
Services
Skin Care
Get 15% OFF with code RELIEFSEEKER15! Caldera + Lab's anti-aging skin serum "The Good" is a clean, non-toxic, multi-functional skincare product formulated with 27 wild-harvested, all-natural...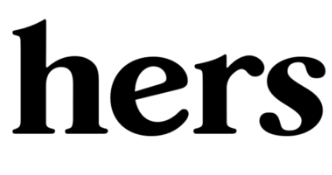 Hers review
Services
Online Therapy, Digital Clinic, Skin Care, Supplements
$10/mo special intro offer for custom anti-aging skin-care! Hers is a one-stop-shop for all things skin and hair care, sexual health, Primary Care, and Mental Health for women. Get fast &amp...