Virtuwell Review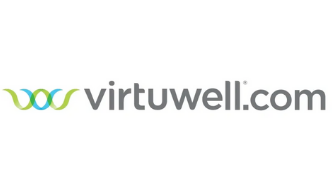 Why We Like Them
Virtuwell is an online symptom treatment platform that has helped reduce healthcare costs for hundreds of thousands of users. Patients can log onto the portal and talk to a nurse practitioner or doctor, diagnose symptoms, and get a treatment plan for appropriate care in under an hour — and without leaving the house. The platform boasts low wait times, and most patients can receive full treatment plans in under an hour.
Accepts
Does Not Accept Insurance
Virtuwell Overview
Virtuwell Company Overview
This medical treatment website hires certified nurse practitioners to diagnose most patients' symptoms to help keep costs down. According to Virtuwell, the company has saved $148 (on average) for each treatment; it has diagnosed and treated more than half a million patients and has saved users on average $57 million total in healthcare costs.
Striving to reinvent the insurance healthcare system created in the 1950s, founders Kevin Palattao and Kris Johnson created a new online healthcare platform in 2010 to replace the outdated model. Both the children of family physicians, Kris and Kevin decided to recreate the modern doctor's visit by hiring nurse practitioners with friendly bedside manners and a focus on customer service.
Virtuhealth's first incarnation was only available to Minnesota residents but is now available to customers in 13 states.
Is Virtuwell Right For You?
Virtuwell offers simple pricing and a high level of attention and care. Unlike most doctors, Virtuwell doesn't charge for an appointment if your symptoms can't be treated through the platform. This online doctor is perfect for anyone who wants:
Easy-to-follow treatment plans

Free follow-up care

Doctor or nurse availability 24 hours a day, seven days a week

Health care on the go

Little-to-no wait to see a doctor

Online appointment scheduling

Treatment within an hour

Prescriptions sent right to their pharmacy

Doctors and nurse practitioners that follow rigorous clinical protocols
You don't need a smartphone, either. You can call, message, or video chat — whatever works best.
Is Virtuwell Credible?
Founder Kevin Palattao has over two decades of experience in the healthcare industry.
All doctors and certified nurse practitioners are U.S. state medical board-certified and create custom treatment plans for each patient. The medical team at Virtuwell has over 300 collective years of experience in medicine.
Doctors specialize in:
General care

Family medicine

Pediatrics

Geriatrics

Dermatology
Most visits to a doctor's office can be handled by certified nurse practitioners. These practitioners:
Diagnose and treat symptoms

Prescribe medications

Offer a

holistic approach to medicine

Hold a bachelor's degree and master's degree in nursing

Possess clinical knowledge

Demonstrate competency through

state medical board examinations

Collaborate with primary care physicians, specialists, and lab experts

Diagnose common illnesses on Virtuwell

Determine the right prescription

Offer convenient, high-quality care

Assess symptoms

Determine appropriate care

Screen patients

Refer patients to specialists and healthcare providers

Offer nutritional advice

Assess condition severity

Educate users on health risks, lifestyle choices, and preventative care
Virtuwell keeps all patient information secure within the platform. All information is encrypted to the highest security standards and all passwords are also encrypted.
The platform stores credit card info on a secure server (separate from your personal information).
The site uses Hypertext Transfer Protocol Secure (HTTPS) and is Norton Secured; all information is encrypted and cannot be seen or stolen by hackers or intruders.
Of course, virtuwell doesn't sell, share, or exchange any information. If you want your info shared with your other doctors, you need to provide written consent to do so.
All appointments are backed by a customer satisfaction guarantee.
Healthcare Conditions Treated by Virtuwell
Virtuwell treats a long list of conditions. Almost anything that can be diagnosed and treated through an online health care provider can be treated by Virtuwell doctors. Just some of the health care conditions treated by doctors and nurses include:
Acne

(patients ages 12 and older)

Angular cheilitis

Athlete's foot

Bacterial vaginosis (patients ages 26 and older)

Bed bugs

Birth control (patients ages 18 to 39)

Bladder infection (UTI)

Boil

Breast infection (mastitis)

Bronchitis

Canker sore

Cellulitis

Chickenpox

Chlamydia

Chronic and preventive care

Clogged duct

Cold sores

Common colds

Common warts

Cuts or scrapes

Deer tick bites

Diaper rashes

Ear infections (patients ages 5 and older)

Eczema

Emergency contraception (patients ages 18 and older)

Eye and ear problems

First-degree burns

Flu

(seasonal)

Folliculitis

Gonorrhea

Hand foot and mouth disease

Hives

Impetigo

Ingrown nails

Insect bites

Intertrigo

Jock itch

Keratosis pilaris

Kids' health

Laryngitis

Lice

Molluscum

Nail infections

Perioral dermatitis

Pet allergies

Pityriasis rosea

Plantar warts

Poison ivy

Poison oak

Ringworm

Rosacea

Scabies

Seasonal allergies

Seborrheic dermatitis

Second-degree burn

Sexual health

Shingles

Sinus, cough, and allergy

Sinus infections

Skin rashes

Styes

Sunburns

Swimmer's ear (patients ages 5 and older)

Tinea versicolor

Trichomoniasis

Women's health

conditions

Yeast infections
COVID-19 Testing and Care
Virtuwell has partnered up with HealthPartners and Park Nicollet clinics to offer drive-up COVID-19 testing in Minnesota. This service is offered on an as-needed basis with the following terms of service:
By appointment only

Covered by most insurance

Drive-up testing only

Expert medical advice

Online test results and next steps

Personalized treatment plan

Testing, personalized care, and free follow-up

Thorough clinical assessment
Anyone who uses Virtuwell who is not a Minnesota resident is encouraged to find testing facilities in their state or community. The state health department websites are usually a great resource for finding local testing facilities.
How Does Virtuwell Work?
Signing up for Virtuwell is extremely easy. All it takes is three simple steps, and you're on the road to recovery! To start your online visit, simply:
Fill out a short questionnaire regarding health history, symptoms, medications, and allergies to start your 'treated episodes'.

Get a diagnosis from nurse practitioners and doctors (humans, not bots!); get your treatment plan and prescription sent right to your pharmacy; if you don't need a prescription, your provider will recommend over-the-counter medications and future prevention tips as well as any subsequent care.

Pay for your appointment by credit card and/or insurance; Virtuwell submits all insurance claims for you.
The best part? Your relationship with Virtuwell doesn't end there. You'll get a free follow-up and additional adjustments to your plan — all covered under your original fee. You can message through the app or call the toll-free number.
Access your electronic health record (or treated episodes as Virtuhealth calls them) right through the app, and share it with your other doctors and/or specialists.
Virtuwell Does NOT treat Some Conditions
This telemedicine provider treats more conditions than we knew existed! (Just kidding.) The list of treatable conditions might be longer than a kid's birthday wish list, but sadly Virtuwell isn't for every health condition, including:
Emergencies (heart attack, stroke, etc.)

Sutures

Broken bones

Annual physicals

Legally-mandated doctor's notes

Mental health care

Controlled substances prescriptions
Some conditions require traditional care settings; if your doctor or nurse practitioner can't treat your symptoms, you won't be charged for the visit.
We recommend heading to the website or app to get a consultation if you're not sure if your symptoms can be treated. If you're experiencing an emergency, Virtuwell recommends calling 911 or heading directly for the nearest emergency room, as doctors on the platform cannot treat emergencies.
While nurse practitioners on the platform do treat minors, some conditions cannot be treated in younger patients. Virtuwell recommends contacting a family practitioner or primary care physician for such treatments (though the consultation with Virtuwell is free, so it's always best to check with a nurse practitioner on the platform first.
Even if the doctors and nurses can't treat a condition, they might be able to offer advice on where to turn for appropriate care.
Pricing: How Much Does Virtuwell Cost?
One of our favorite parts about this platform is its no-nonsense pricing. The cost for an online visit is $49.
That fee includes follow-up communication and any additional related questions (consultations are always free!). The company also has a satisfaction guarantee. If doctors or nurses can't treat you, you don't pay a penny.
Pay by credit card (Visa, Mastercard, Discover, American Express, Debit) or with an insurance plan or HSA.
Virtuwell also bills most health insurance companies — and submits your claim for you. Some of the insurance companies that work with Virtuwell include:
Aetna

Americas PPO

Anthem

Assurant

Blue Cross Blue Shield

Cigna

Common Ground Healthcare Cooperative

EssentiaCare

GHC-SCW

Humana

McLaren Health Plan Community

Medica

Olmsted County

Preferred One

UCare Choices

UMR

United Healthcare

WPS
What Do We Think About Virtuwell?
Virtuwell has done a fantastic job of disrupting the outdated healthcare industry methods and creating a platform that is easy to use and inexpensive. The use of certified nurse practitioners lowers the costs of traditional medical care and offers complete transparency for patients and users.
We love the simple pricing that Virtuwell offers (one price point for everyone!) and that doctors treat such a long list of conditions. The only thing we wish we could get from this telehealth platform is — well, more of it. We can't wait for developers to add more conditions to the list of treatments and add a mental health component, too.
Since Virtuwell takes most insurance plans, this platform is also ideal for users who have access to traditional healthcare settings but simply want to get symptoms diagnosed online and without long wait times.
If you're experiencing unusual symptoms and want to chat with a doctor and/or certified nurse practitioner for one low fee, we recommend heading over to Virtuwell to get a health treatment plan in under an hour.
Interested?
Find out if Virtuwell is right for you
Talkspace review
Services
Online Therapy, Digital Clinic, Online Pharmacy, Health Apps
ReliefSeeker Visitors Get $80 OFF their 1st month! Talkspace is one of the largest online therapy platforms in the world! Exchange unlimited messages (text & voice) with a licensed thera...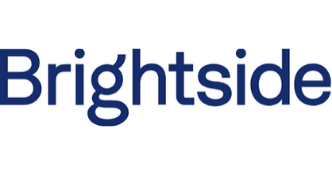 Brightside review
Services
Online Therapy, Digital Clinic
Effective anxiety and depression treatment - Get 50% OFF your first month - Consult doctors, get your prescriptions delivered, and talk to a therapist all-in-one place.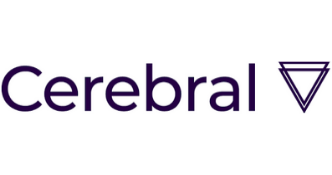 Cerebral review
Services
Online Therapy, Digital Clinic
Get 65% OFF your 1st Month! One of the most popular anxiety & depression treatments available -> Starting at $35 per week -> Online therapy, psychiatry, & prescription delivery...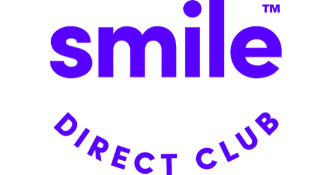 Smile Direct Club review
Services
Teeth Straightening
Alex Fenkell and Jordan Katzman, founders of Smile Direct Club, first met each other at a summer camp when they were both 13 years old and with mouths full of metal thanks to their braces. Y...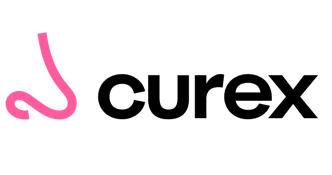 Curex review
Services
Digital Clinic
Get long-term relief from your allergies, asthma, and eczema. Use code RELIEF75 to take $75 off your first order of at-home immunotherapy with Curex.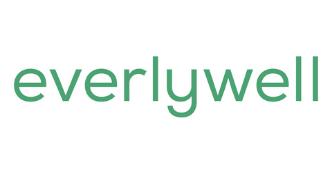 Everlywell review
Services
At-Home Lab Testing
EverlyWell has developed an impressive arsenal of at-home regulatory-compliant diagnostic tests, including food sensitivity, fertility, hormones, STDs, thyroid, metabolism, and most recently...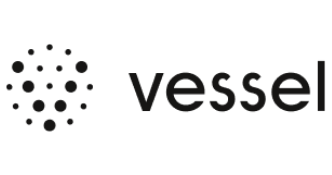 Vessel Health review
Services
At-Home Lab Testing
Get 20% OFF your 1st month with code RELIEFSEEKER! Vessel Health is an online testing kit provider that allows patients to get a better idea of their dietary and nutritional needs — based on...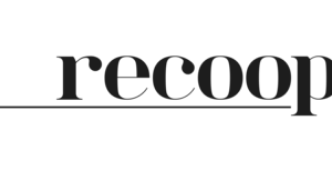 Recoop review
Services
Supplements
Get 15% off with code RELIEFSEEKER! Recoop offers supplements that help people combat the side effects of stimulants commonly prescribed for ADD/ADHD. Recoop's ingredients reduce crash sympt...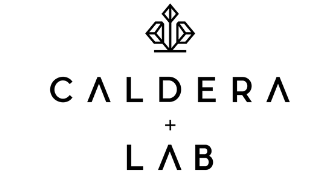 Caldera + Lab review
Services
Skin Care
Get 15% OFF with code RELIEFSEEKER15! Caldera + Lab's anti-aging skin serum "The Good" is a clean, non-toxic, multi-functional skincare product formulated with 27 wild-harvested, all-natural...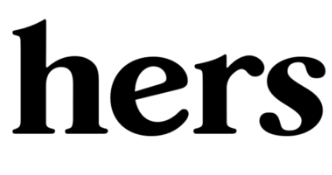 Hers review
Services
Online Therapy, Digital Clinic, Skin Care, Supplements
$10/mo special intro offer for custom anti-aging skin-care! Hers is a one-stop-shop for all things skin and hair care, sexual health, Primary Care, and Mental Health for women. Get fast &amp...