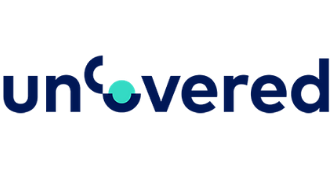 Why We Like Them
The healthcare and insurance industries have become increasingly confusing to navigate. Most consumers don't realize there is a pretty big difference between the two industries because it's often difficult to see where the healthcare industry stops and the insurance industry begins. Uncovered wants to change all that. Its motto is to:
"Use our insider knowledge and experience to navigate the confusing world of healthcare and partner with healthcare professionals to deliver solutions that work for people and their families."
Accepts
Does Not Accept Insurance
Uncovered HC Overview
Uncovered Company Overview
Uncovered is a review site that informs consumers on the best possible (and most cost-effective) health care and insurance options based on patient conditions. Its founders created the site after working in the healthcare and insurance industries for decades and realizing how confusing the system can be for the uneducated consumer.
Patients can search for conditions and symptoms to find out the best possible course of treatment and which doctors and specialists they need to seek out. Of course, Uncovered also helps by recommending health insurance options to help pay for said treatments.
Consumers can walk into a doctor's office knowing exactly what to expect, from possible treatment options to costs.
The platform partners with HealthSherpa, an online Affordable Care Act marketplace, that helps patients find health insurance that's right for them. It also offers health care money-saving tips.

Is Uncovered Right For You?
The founders of Uncovered want to make healthcare approachable for everyone — regardless of their understanding of the system.
If you're tired of paying huge premiums and out-of-pocket healthcare costs, you're not alone. With new advancements in technology, we're able to see the holes in the system and discover what services aren't worth their hefty price tags. Uncovered is a great tool for just about anyone, especial those who need to:
Buy health insurance plans/deciding which plans are right for you and your conditions

Educate yourself on the differences between healthcare and health insurance

Save money on prescriptions

Find out what treatments are viable and which are unnecessary

Discover common conditions and corresponding symptoms and treatments

Save money on health insurance premiums and copays
Is Uncovered Credible?
Uncovered founder Scott Heiser is the author of the book, Healthcare Is Making Me Sick: Learn the Rules to Regain Control and Fight for Your Healthcare. Heiser wrote the book to give average people insight on the healthcare industry and help patients take back control of their health care, "one question at a time."
Heiser is the right person to write the book and run this website. This healthcare industry insider used to work for the industry he now strives to disrupt. He once helped price, plan, and negotiate healthcare plans.
Uncovered savings lead Ken Rose, RPh/Rx is a multidisciplinary pharmacist, who has over 38 years of experience in the industry. He knows the ins and outs of helping consumers save money on prescriptions and understand what medicines are vital to their health — and which are not.
The company's mental health lead Dr. Frank Wood, MD, is a licensed psychologist. He created the program Thriving With Stress and has been a featured speaker at TEDx.
Healthcare Conditions Treated by Uncovered
Uncovered isn't a network of doctors and doesn't treat symptoms. What it does do is help you find out what type of treatment you need — so you don't get fleeced by health care providers down the line.
Just some of the conditions Uncovered has set out to educate patients on include:
Arthritis

Osteoarthritis

Rheumatoid arthritis

Psoriatic arthritis

Fibromyalgia

Diabetes (Type 1 and Type 2)

Hypertension (primary and secondary)

Skin conditions

Cuts/lacerations

Cellulitis

Common rashes

Fungal rashes

Suspicious moles

MRSA

Rosacea

Eczema

Contact Dermatitis

Shingles

STDs

Thyroid issues (hyperthyroid and

hypothyroid

)
Each informative guide offers six points of information to help prevent conditions, where to find a provider to help treat conditions, and what to expect from providers. The mini-guides available within each guide include:
Where to Start: Finding The Right Provider

Selecting The Specialist That's Right For You

What To Expect From A Visit With A (Condition Specialist)

How (Condition) is Diagnosed and What to Expect

Treating (Condition)

Lifestyle Changes That Will Improve Your Health
Again, Uncovered simply wants health care consumers to be as educated as possible before seeking treatment, care, or an insurance company for that matter.
Uncovered Does NOT treat Some Conditions
Uncovered is not a doctor and can't treat your conditions. If you want to educate yourself about your symptoms, find out what you should pay for treatments, and know what to expect before your appointment, this is the website for you. Here are a few things Uncovered is not:
An in-person doctor

An online doctor

An insurance company

A telemedicine provider
In fact, Uncovered doesn't even make recommendations for online or telehealth providers at all. Their goal is to simply make health care more affordable by offering advice and resources and encouraging people to educate themselves — instead of listening solely to one doctor's advice.

Pricing: How Much Does Uncovered Cost?
Uncovered is totally free! Of course, you'll need to pay for health insurance and other services purchased through the site (the company makes money from affiliate marketing partnerships through insurance providers).
The good news is that Uncovered offers honest advice and doesn't simply steer patients toward the most expensive health insurance coverage simply to make more money.

What Do We Think About Uncovered?
Overall, we like Uncovered and can't wait to see how this online health insurance reviewer moves forward with its recommendations in the future. The company's founder and leaders are definitely experienced in negotiating the best prices for health insurance and health care.
We also love that the site focuses mainly on educating insurance symptoms and treatment, so consumers can make the best possible decisions based on their underlying conditions.
If you're in the market for health insurance and feel a little overwhelmed and confused by the Affordable Healthcare Act marketplace and your options, check out Uncovered's easy-to-use platform and streamlined website interface.
Interested?
Find out if Uncovered HC is right for you
Talkspace review
Services
Online Therapy, Digital Clinic, Online Pharmacy, Health Apps
ReliefSeeker Visitors Get $80 OFF their 1st month! Talkspace is one of the largest online therapy platforms in the world! Exchange unlimited messages (text & voice) with a licensed thera...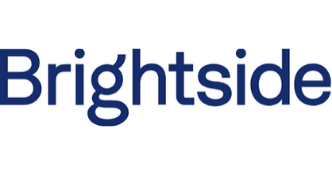 Brightside review
Services
Online Therapy, Digital Clinic
Effective anxiety and depression treatment - Get 50% OFF your first month - Consult doctors, get your prescriptions delivered, and talk to a therapist all-in-one place.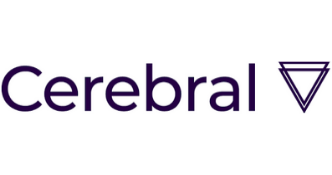 Cerebral review
Services
Online Therapy, Digital Clinic
Get 50% OFF your 1st Month! One of the most popular anxiety & depression treatments available -> Starting at $35 per week -> Online therapy, psychiatry, & prescription delivery...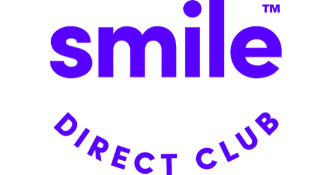 Smile Direct Club review
Services
Teeth Straightening
Alex Fenkell and Jordan Katzman, founders of Smile Direct Club, first met each other at a summer camp when they were both 13 years old and with mouths full of metal thanks to their braces. Y...
Curex review
Services
Digital Clinic
Get $75 OFF with code RELIEF75! Get long-term relief from your allergies with this at-home oral allergy immunotherapy treatment. +Get an at-home allergy test to see what you're allergic to!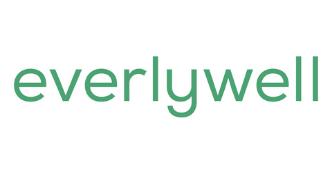 Everlywell review
Services
At-Home Lab Testing
EverlyWell has developed an impressive arsenal of at-home regulatory-compliant diagnostic tests, including food sensitivity, fertility, hormones, STDs, thyroid, metabolism, and most recently...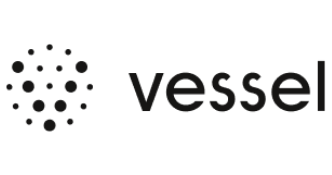 Vessel Health review
Services
At-Home Lab Testing
Get 20% OFF your 1st month with code RELIEFSEEKER! Vessel Health is an online testing kit provider that allows patients to get a better idea of their dietary and nutritional needs — based on...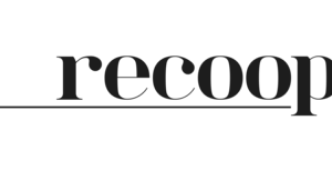 Recoop review
Services
Supplements
Get 15% off with code RELIEFSEEKER! Recoop offers supplements that help people combat the side effects of stimulants commonly prescribed for ADD/ADHD. Recoop's ingredients reduce crash sympt...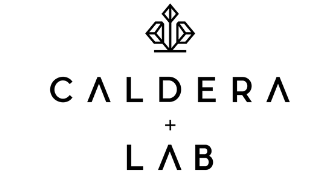 Caldera + Lab review
Services
Skin Care
Get 15% OFF with code RELIEFSEEKER15! Caldera + Lab's anti-aging skin serum "The Good" is a clean, non-toxic, multi-functional skincare product formulated with 27 wild-harvested, all-natural...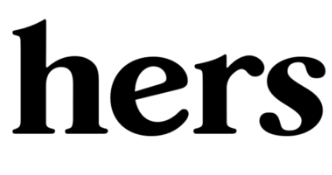 Hers review
Services
Online Therapy, Digital Clinic, Skin Care, Supplements
$10/mo special intro offer for custom anti-aging skin-care! Hers is a one-stop-shop for all things skin and hair care, sexual health, Primary Care, and Mental Health for women. Get fast &amp...