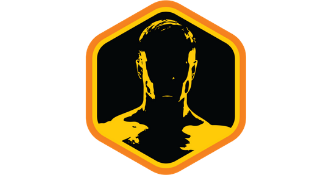 Why We Like Them
HealthyMale is an online men's sexual health doctor and pharmacy. The platform sells generic and brand-name prescription medications for hair loss, sexual health, some STIs, female sexual arousal disorder, and cold sores. Doctors don't charge for services but instead, take a commission from medications sold on the platform.
Accepts
Does Not Accept Insurance
HealthyMale Overview
HealthyMale Company Overview
Founded in 1998 to prevent men and women from turning to shady internet pharmacies that sell drugs not approved by the FDA, today more than half a million customers trust HealthyMale for their sexual health medications and over-the-counter products.
From joint and prostate care to energy management to weight loss and sexual virility, this platform focuses on customer service, quality medications, and connecting doctors, pharmacists, and patients.
The founders also believe that good medical care should never be out of reach — regardless of your income. That's why you'll never pay for a doctor's appointment, only the products you purchase on the platform.
Is HealthyMale Right For You?
HealthyMale specializes in helping men reach their optimal sexual health. Just some of the conditions it treats include imbalanced hormones, STIs, and cold sores.
This online sexual and men's healthcare website can get you on the road to wellness if you need any of the following treatments:
Erectile dysfunction

Male enhancement

Male supplements

Sexual health

Sexual lubricants

Skincare
Since HealthyMale is a telehealth portal, it's also ideal for anyone who:
Feels too uncomfortable to see a sexual health doctor in-person

Wants to cure sexual and hormonal health issues at home

Doesn't want to wait for long periods at a doctor's office

Wants prescription medications shipped right to their home

Needs information on preventative care

Doesn't want to commute to a specialist or doctor

Can't make a doctor's appointment during regular business hours
Is HealthyMale Credible?
HealthyMale only sells FDA-approved men's health and sexual health medications.
One of the reasons for creating HealthyMale was to stop the demand for counterfeit prescription medications. Many men and women turn to the internet to purchase medications they don't feel comfortable buying in person. Yet, much of the medicine sold online isn't approved by the FDA.
Patients also seek these treatments online because they can't afford a doctor's appointment. Drugs sold online are often cheaper because they are counterfeit. Such drugs could create even more health problems and even lead to serious conditions and even death.
HealthyMale only sells brand-name and FDA-approved generic medications (such as Viagra, Cialis, and Levitra).The platform ships all medications from AccessRx, an online pharmacy. All doctors and pharmacists are U.S.-licensed and work with licensed wholesalers.
Drugs manufactured in other countries often don't contain the approved amount of a drug and active ingredients. Many are packaged in unsupervised or unregulated warehouses and labs. Many of these drugs are deemed unsafe or ineffective.
If you're ever worried about the contents of previously-purchased medication, we recommend having it tested at Valisure. If you haven't yet purchased your men's or women's health medication, you can buy at HealthyMale for a fair price knowing it's an approved generic or brand-name medication.
HealthyMale is HIPAA compliant and follows all guidelines regarding audio and/or video consultations.
The platform does not sell, share, or exchange personal information. Doctors and developers understand the need for privacy when it comes to sexual health. That's why the site is encrypted and secure. Should there be a breach of privacy, the platform will contact you within an appropriate time period.
Healthcare Conditions Treated by HealthyMale
HealthyMale doctors can treat the following conditions:
Allergies

Dry skin

Female facial hair

Herpes

Joint pain

Low testosterone

Macular degeneration

Male enhancement

Sexual arousal disorder

Shingles

Smoking cessation

Vitamin deficiencies

Weight management
How Does HealthyMale Work?
Ordering your prescription from HealthMale is very easy. Simply follow these six easy steps and get on the road to sexual wellness:
Choose Your Medication

Already know what type of medication you need? Simply choose your own medication, and you'll chat with a doctor to write your prescription.


Create an Account

Fill out a form to create your account. Enter your personal and payment information, including name, address, email, and credit card info.


Fill Out a Medical Form

Fill out a form with as much medical history as necessary. Your questionnaire will only include medical health history information that is pertinent to your requested medication.


Online Doctor Consultation

Schedule a video or audio appointment to speak with a doctor licensed in your state. Your doctor will ask about your symptoms and determine if your chosen medication is right for you. He or she may suggest another medication, write a prescription for your chosen medication, or recommend a specialist.


Prescription and Payment

Your physician will determine which medication is right for your condition (if any) and write you a prescription. Doctors have complete discretion over the prescriptions they write and may deny a prescription for any reason.


Pharmacy and Delivery

Once your medication is approved, your prescription is sent to the online pharmacy. Your medication will arrive in a few days; all medications are discreetly packaged and shipped to your home or office.
HealthyMale Does NOT treat Some Conditions
HealthMale specializes in men's and women's sexual health conditions. That being said, the platform isn't a full-service online doctor and doesn't provide the following services, products, and medications:
20 mg Revatio

Off-label medication prescriptions

Medications not approved by the FDA

Primary health care services (other than the ones listed above)

Emergency and urgent sexual health care

Prescription of medications with serious side effects

Schedule I medications and controlled substances

Online mental health

services

Full

dermatology

and allergy medications

Auto refills or shipments
Pricing: How Much Does HealthyMale Cost?
HealthyMale only charges for medications — and not the fee to see a doctor. The platform doesn't charge a subscription fee or bill for any 'surprise' services or fees. You're only charged after you're approved for a medication.
The platform charges the following prices for medications:
Greenstone Sildenafil Citrate (Generic Viagra for erectile dysfunction), 100 mg* (up to four doses): $49.00
Viagra (up to four doses): $106.00
Cialis (36-hour erectile dysfunction medication, up to two doses) $104.00
Teva Sildenafil Citrate (generic Viagra): $49.00
Teva Tadalafil (generic Cialis): $49.00
Daily Cialis: $345.00
Finasteride (steroid reductase inhibitor for hair loss) 90-day supply: $59.00
Finasteride 180-day supply: $99.00
Propecia (male pattern baldness) 30-day supply: $178.46
Jointmaxx (glucosamine formulation for arthritis) 30-day supply: $19.95
Amino 14X (natural male supplement with Tribulus Terrestris, Panax ginseng, arginine) 30-day supply: $19.95
VitalityMaxx (herbal male libido support) 30-day supply: $19.95
GoutMaxx: $19.95
HairMaxx: $19.95
Visionmaxx: $19.95
*100 mg Sildenafil Citrate and Viagra can be cut into 25mg which effective dose for some men
What Do We Think About HealthyMale?
When it comes to men's health online doctors, the HealthyMale truly understands what men want.
We love that customers all over the United States can log on to the platform, choose their sexual health medications, and talk to a doctor practically instantly. We also love that every part of the process can be completed virtually, so there's no reason to visit a doctor's office or a pharmacy.
HealthyMale customer reviews mention how much reviewers love the personal care they get from doctors. Reviewers also mentioned that they appreciated the discreet packaging and ease of ordering prescription medication.
The only concern we have is whether or not doctors are incentivized too much to prescribe certain medications. While we do appreciate that certain medications are not prescribed through the platform to curb misdiagnosis and possible medication side effects, we hope that HealthyMale has procedures in place to prevent prescribing unnecessary medication.
We're also not so sure if the site is as geared toward women as the developers assume it is. It seems more geared toward men that might want to purchase a product for their partners.
Despite the minimal drawbacks, we do like the services offered on the site. There aren't enough online doctors that take into account the social stigmas of men's health issues, and we'd love to see more platforms like HealthyMale.
If you want to take control of your sexual health, balance your hormones, and live life to its fullest, order supplements, prescriptions, and over-the-counter meds discreetly and conveniently from HealthyMale.
Interested?
Find out if HealthyMale is right for you
Talkspace review
Services
Online Therapy, Digital Clinic, Online Pharmacy, Health Apps
ReliefSeeker Visitors Get $80 OFF their 1st month! Talkspace is one of the largest online therapy platforms in the world! Exchange unlimited messages (text & voice) with a licensed thera...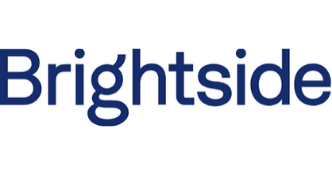 Brightside review
Services
Online Therapy, Digital Clinic
Effective anxiety and depression treatment - Get 50% OFF your first month - Consult doctors, get your prescriptions delivered, and talk to a therapist all-in-one place.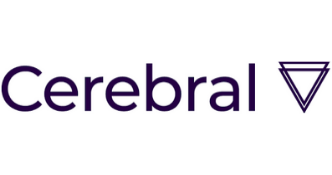 Cerebral review
Services
Online Therapy, Digital Clinic
Get 50% OFF your 1st Month! One of the most popular anxiety & depression treatments available -> Starting at $35 per week -> Online therapy, psychiatry, & prescription delivery...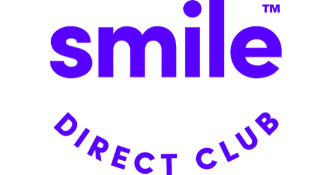 Smile Direct Club review
Services
Teeth Straightening
Alex Fenkell and Jordan Katzman, founders of Smile Direct Club, first met each other at a summer camp when they were both 13 years old and with mouths full of metal thanks to their braces. Y...
Curex review
Services
Digital Clinic
Get $75 OFF with code RELIEF75! Get long-term relief from your allergies with this at-home oral allergy immunotherapy treatment. +Get an at-home allergy test to see what you're allergic to!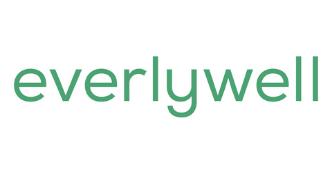 Everlywell review
Services
At-Home Lab Testing
EverlyWell has developed an impressive arsenal of at-home regulatory-compliant diagnostic tests, including food sensitivity, fertility, hormones, STDs, thyroid, metabolism, and most recently...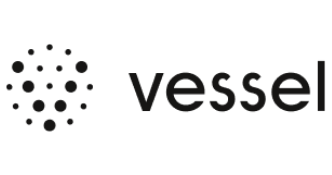 Vessel Health review
Services
At-Home Lab Testing
Get 20% OFF your 1st month with code RELIEFSEEKER! Vessel Health is an online testing kit provider that allows patients to get a better idea of their dietary and nutritional needs — based on...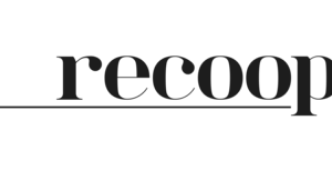 Recoop review
Services
Supplements
Get 15% off with code RELIEFSEEKER! Recoop offers supplements that help people combat the side effects of stimulants commonly prescribed for ADD/ADHD. Recoop's ingredients reduce crash sympt...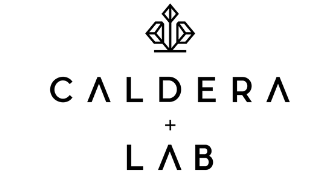 Caldera + Lab review
Services
Skin Care
Get 15% OFF with code RELIEFSEEKER15! Caldera + Lab's anti-aging skin serum "The Good" is a clean, non-toxic, multi-functional skincare product formulated with 27 wild-harvested, all-natural...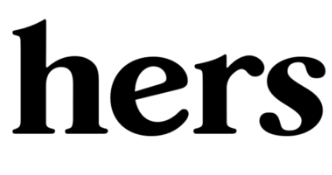 Hers review
Services
Online Therapy, Digital Clinic, Skin Care, Supplements
$10/mo special intro offer for custom anti-aging skin-care! Hers is a one-stop-shop for all things skin and hair care, sexual health, Primary Care, and Mental Health for women. Get fast &amp...