Sesame Care Review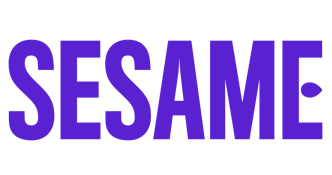 #1
Editor's pick for Online Doctors
Get 15% OFF most services (SESAME15) & 50% OFF our first mental health visit (BETTER50). No copays. No hidden fees. No insurance. No problem. See an online doctor for just about anything, for as low as $30.
Accepts
Does Not Accept Insurance
Table of content
Sesame Care Snapshot
Get a new prescription, refill, get a diagnosis, consult a dermatologist, see a therapist, see a doctor, and more - Sesame Care is an incredible company leading the telehealth revolution!
Sesame Care Review
First off, let's be real for a minute. If 2020 taught us anything, it is that the healthcare industry is majorly flawed. The entire user experience is daunting. From choosing an insurance plan that works for you or that you can actually afford to find a doctor that is in-network, available, and won't charge you an arm and a leg to be seen for ten seconds. 
Luckily for us, the telemedicine industry has disrupted how we seek care and treatment in the U.S. In 2018, Sesame jumped on the bandwagon to provide anyone looking for an alternative to traditional health insurance access to quality healthcare without all the annoying things that go along with it, like hidden pricing and lack of available appointments. 
The doctors on the Sesame platform name their own prices, taking the guesswork out of what you'll pay for each appointment. Their pricing is as transparent as buying movie tickets. All times and costs are there for you to see, front and center. 
If you're looking for a new healthcare platform, read on to find out if Sesame will work for you.
Sesame Rx
Sesame care offers services to both get new prescriptions online (for certain medications) as well as to refill your prescriptions through their online pharmacy called SesameRx.
The value proposition to SesameRx is that you pay one low flat monthly fee for ongoing care from a Pharmacist.
What IS included in the $5/month cost of SesameRx?

Symptom assessment
Prescription, if recommended
FDA-approved medication - Hundreds of generic medications starting at $5, delivered right to your door
Free & fast delivery - Easy tracking to check the status of your prescription
Dedicated customer support in English and Spanish
What is NOT included in the $5/month cost of SesameRx?
Cost of medication
Controlled substance prescription
Sesame Rx Reviews
"I would recommend this to anyone and everyone I know! They helped me get the cheapest prescription I have ever gotten!"
Kevin (5/5 Stars)
"Sesame is a dream. The doctor they paired me with was kind, empathetic, explained everything thoroughly, and got me the appropriate prescriptions I needed."
Lisa (5/5 Stars)
"I'm thankful there's something like this where we can still be seen and helped without having insurance. The prices are great too. Easy to navigate and fast to get appointments and prescriptions."
Eric (5/5 Stars)
What Prescriptions Can You Get at Sesame Rx?
Amlodipine
Escitalopram
Levothyroxine
Lisinopril
Losartan
Metformin
Prednisone
Sertraline
Sildenafil
Tadalafil
Valacyclovir
and more
The Best Thing About Sesame Care
No health insurance, no problem! With Sesame, you can see a Board-Certified physician today for as low as $30. Sesame is revolutionizing the healthcare industry and providing patients direct access to doctors and dentists for 60% less than an average monthly insurance plan. The doctors at Sesame can treat just about anything, from acne to zinc deficiency, they will take first-class care of you from the comfort of your own home.
No copays. No hidden fees. No insurance mark-ups.
Sesame Care Promo Code
Use code: SESAME15 to get 15% OFF of your first online doctor visit!
Use code: BETTER50 to get 50% OFF of your first mental health visit!
Sesame Care Services In a Nut-shell
Sesame embraces direct-to-patient care. Sesame reviewers love this because it puts the power back in the hands of the people and cuts out the middleman (insurance companies), making the entire process easier to navigate. 
The healthcare system has been inefficient for a very long time, and the pandemic of 2020 put this in the limelight, which in the long-run was probably the best thing that could have happened as it made one thing very clear -- that everyone deserves access to high-quality healthcare that they can afford: Cue Sesame and the telehealth industry. 
Sesame gives patients access to board-certified doctors without having to consider health insurance. Patients can use this service to schedule virtual visits, order lab work, fill prescriptions, or access imaging, such as MRIs or CT scans. Sesame has a wide variety of doctors that treat people all over the U.S. for just about any condition you can think of. One of the nicest things about Sesame is that if one of their doctors isn't qualified for the symptoms you're experiencing, they will happily refund your money and refer you to another trusted telehealth platform or doctor in your area. 
As we mentioned, Sesame provides first-class access for various medical needs, including primary care, dentistry, prescription refills, and dermatology. Like a lot of Sesame's competitors, you are able to easily book your appointment online and be seen by a doctor within a few hours. However, there are a couple of things that set Sesame apart from the competition. With Sesame, there's no need for a membership; you can see a doctor any time and pay an upfront price for necessary services. And, if you need to cancel or reschedule your appointment, you can do so without consequence as long as it's an hour before your appointment. No questions asked. 
Is Sesame Care Right For You?
Sesame has truly revolutionized how we seek medical care. At a time when social distancing is more important than ever, Sesame allows you to see a doctor from the comfort of your home, not having to worry about being in a waiting room with potentially sick or infected people. 
With so many people out of work, Sesame is an affordable option for the 29 million people that are currently uninsured in America. 
Sesame Care could be right for you if:
You've been looking for access to a wide variety of care at any time from the comfort of your own home. There's no need to wait for months to see a specialist. 

You're tired of paying high prices for health insurance and are looking for an affordable alternative.

Want more transparency in how much you're paying to see a doctor.

Need a prescription refilled ASAP, and don't have time to wait to see your primary care doctor.

Need a dentist consult and can't wait for an appointment to open up with your primary dentist.

Have a busy schedule and want to schedule an appointment on your time.

Travel a lot 

Need an alternative to traditional health insurance.
Regardless of the reason you're reading this review, Sesame truly has something for everyone. 
How Sesame Care Works
Sesame has made things so simple that you may ask yourself if it's too good to be true. We are here to assure you that it's not too good to be true; it's just the way things should be when it comes to how we receive medical care. 
Here's how the sesame platform works:
Go to sesamecares.com. There, you'll determine what kind of care you need. Whether you are looking for primary care, need a prescription refilled, or have a toothache and need a dentist, Sesame can hook you up!

After determining the care you're looking for, you'll choose your doctor. Each doctor has their own specialties and set of prices. Since Sesame is a direct-to-patient platform, you will pay your doctor directly, skipping all the in-between BS that you deal with having traditional insurance. 

Once you've selected a doctor, you'll book your appointment at a time that's convenient for you. You can book an appointment ASAP if you're experiencing an urgent matter or schedule one for the future if you don't need to be seen right away. 

After you've scheduled an appointment, you pay for it right away with no hidden costs, fees, or worry that you will receive an additional bill in the mail after seeing a doctor. 
Is Sesame Care Credible? 
If you're still asking yourself if Sesame is too good to be true, let us reassure you that, no, it's not too good to be true; it is just the way things should be. When David Goldhill co-founded Sesame, he and his other co-founders had the goal of providing every American with the best of the best healthcare that won't break the bank and was convenient for everyone. 
Sesame only works with board-certified providers, and a huge part of Sesame's commitment to providing the best care possible is its rigorous vetting process. Each physician must provide their medical license, education history, and a confirmation of a spotless disciplinary track record. 
Healthcare Conditions Treated by Sesame Care 
Like we've mentioned a bunch already, but want to make sure we're all on the same page, Sesame provides a wide variety of healthcare options for just about every condition you might be dealing with.
The services they provide are:
Primary Care

Urgent Care 

Dental Consultations

Mental Health Consultations

Dermatology

Prescription Refills
Sesame can treat the following conditions:
Back pain

Cough

COVID-19 symptoms

Diarrhea

Dizziness

Fever

Flu-symptoms

Itchy skin

Migraines/Headache

Rashes

Ear infection

Tooth pain

Vaginal itching

Vomiting

And more…
One nice thing about Sesame is if they are unable to treat a condition or symptom that you're experiencing, they will happily put you in touch with a network of doctors that can. 
Sesame Care Does NOT Treat Some Conditions
Yes, Sesame treats most conditions; however, they cannot treat patients experiencing life-threatening medical conditions that should be treated at an emergency room, such as severe wounds, burns, animal bites, or accidental poison ingestion. They also don't prescribe narcotics or controlled substances that patients can easily become addicted to, such as Adderall, oxycontin, and some medications that treat more severe mental health conditions. 
Sesame is not an online pharmacy. Yes, they can prescribe medications for most of the conditions but don't offer patients a home delivery option. If you are prescribed medication by one of the Sesame physicians, they will send it to the closest pharmacy to pick up when it's convenient for you. If you don't have insurance and are worried about the cost of the medication, we suggest visiting the GoodRx website for the most current information on drug costs. You can also find coupons to use at retail pharmacies to ensure you're paying the least amount possible. 
Sesame really if your one-stop shop for all things healthcare, but it is not meant to replace your health insurance but is meant to be used in tandem. Sesame helps people find a better, more streamlined option for a lot of medical services. Still, it will not be useful if you're in an emergency situation or are looking for a doctor to diagnose you with ADD/ADHD. Sesame also can't replace your therapist or psychiatrist for those suffering from severe mental health issues, such as addiction, eating disorders, or manic depression, as those are best treated in-person over a longer length of time.  
How Much Does Sesame Care Cost?
Sesame operates on a direct-to-patient basis and is designed to be available and affordable for all, with most services starting at just $30 per visit. Since each doctor sets their own pricing, the cost will vary depending on which doctor you choose. Pricing is crystal clear, regardless if you have insurance or not. Patients are able to see what they will be paying for upfront, with no hidden fees or unexpected costs. 
Once you've decided which doctor you'd like to see, you will only pay what they have deemed appropriate for that visit directly to them before you confirm the time and date of your appointment. 
Because Sesame is so affordable, they don't take insurance to cover your visit's cost, but you can use your HSA or FSA debit card. Sesame will also give you a detailed invoice if you'd like to submit it for reimbursement with your health insurance company. 
Sesame reviewers love that there are no membership fees to worry about. That its a pay-to-play situation every time. 
What Do We Think About Sesame Care?
Here at Relief Seeker, we've reviewed many of the best online doctor platforms, and Sesame really shines when it comes to affordability and convenience. We love that their pricing is transparent and that you know exactly what you're signing up for. The doctors on the Sesame platform know their limits and what they're capable of treating. Gone are the days of making an appointment with a general practitioner, driving to the appointment, and waiting in the waiting room only to be told that you'll need to see a specialist because they don't have experience with the symptoms you're experiencing. 
If you're looking for a great online doctor that will work in tandem with your current health insurance plan, Sesame is where it's at!
Interested?
Find out if Sesame Care is right for you