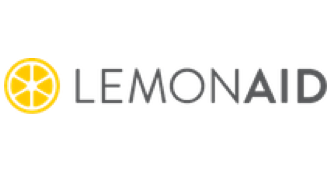 Why We Like Them
Lemonaid Health is one of the premier online doctor's office services and mail-order pharmacies that promises convenient care at an affordable price.

Up until now, going to the doctor was a long and time-consuming process. Now, thanks to Lemonaid Health, all you have to do is pick up your smartphone, and within minutes you can be connected to a doctor.
Lemonaid Health Overview
LEMONAID Health Company Overview
Lemonaid Health claims that they are here to provide everyone with convenient and affordable healthcare – whether they have medical insurance or not.
They were founded in 2013 by Ian Van Every (President), Jason Hwang (Chief Medical Officer), and Paul Johnson (CEO). Lemonaid Health is based in San Francisco and is backed by LMNS Medical Group Inc.
Using a telemedicine system, Lemonaid Health aims to provide their patients with same-day online consultations with board-certified doctors. They guarantee a response within two hours, can deliver medication to a nearby pharmacy (or directly to your front door, depending on the treatment), and everyone can access Lemonaid via their smartphone.
How Does Lemonaid Health Work?
Lemonaid Health can be accessed in the following ways:
Via a web browser,

An Android app available from the Play Store or

An iOS app downloaded from the App Store
Using any of the methods, patients using Lemonaid Health can access the following services:
Online consultation with a doctor or nurse

Same-day lab tests

Prescription delivery to a pharmacy or their front door
To get started, visit the Lemonaid website or open the app and click on the particular service you need, followed by the Start Visit button.
Next, you will be asked a few general health questions covering your medical history, the symptoms you are currently suffering from, any medication that you may already be on, etc. The patient must then post a selfie, photo ID, and any pics to help the doctor or nurse make a diagnosis. The patient will also need to authorize a $25 payment to Lemonaid Health for the consultation on their credit card.
Depending on which state the patient is from, a live video consultation could be required in place of photos, allowing the doctor/nurse to be as accurate as possible with their diagnosis. The video consultation takes place as soon as you submit your visit.
Suppose the patient has completed all of the above steps during business hours (Monday to Friday: 8 a.m. to 5 p.m. PST and Saturday to Sunday: 8 a.m. to 12 p.m. PST). In that case, a Lemonaid Health medical practitioner will review and respond within 2 hours. If it is after hours, the patient can expect a response with 24 hours.
If the patient qualifies for a prescription, they have the medication sent to one of Lemonaid Health's physical pharmacy partners, have the prescription filled and collected from any pharmacy in the US or, medicines for hair loss, erectile dysfunction, and birth control can be delivered right to their door for free.
What Conditions Does Lemonaid Health Treat?
ERECTILE DYSFUNCTION (ED)
Men between the ages of 30 and 66 can have their Erectile Dysfunction treated with Cialis, Viagra, or generic sildenafil. Treatment for ED can be delivered to the patient's door.
Viagra (Sildenafil)
The tablet should be taken an hour before sex

The ability to obtain and maintain an erection lasts between 4 to 8 hours

Sildenafil is most effective when taken on an empty stomach

Available in 20mg

Known to cause the most side effects in this category, users can suffer from:

A warmth, redness, or tingly feeling known as flushing

Headache, dizziness

Runny or stuffy nose, nosebleeds;

Inability to sleep (insomnia)

Muscle and/or back pain

Gastric inflammation

Cost:

Viagra 50 mg: $85 per pill

Viagra 100 mg: $85 per pill

Generic Sildenafil 20mg: $2 per pill

Generic Sildenafil 50mg: $34 per pill

Generic Sildenafil 100mg: $34 per pill
Cialis (Tadalafil)
To be most effective, it is recommended that Cialis is taken 1 to 2 hours before sex

After being consumed, the subject will have the ability to obtain and maintain an erection when sexually or physically stimulated for up to 36 hours

Unlike Sildenafil, Cialis can be taken on an empty stomach or right after a meal

It is available in doses of 2.5mg, 5mg, 10mg, or 20mg tablets, which allows for the subject to take several small doses throughout the day or one large dose whenever required

Potential side effects:

Stuffy or runny nose

Headaches or migraines

Upset stomach

Indigestion

A warmth, redness, or tingly feeling known as flushing

Back pains/Muscle pains

Cost:

Cialis Daily (5 mg): $8 per pill

Cialis 5 mg: $11 per pill

Cialis 10 mg: $22 per pill

Cialis 20 mg: $44 per pill 
PREMATURE EJACULATION
The Lemonaid Health website does not go into much detail regarding this affliction and their treatment of it. What they do mention is that the treatment costs start from $1 per pill, the consultation fee is $25, the packaging is discreet, and shipping is fast, free, and delivered to the patient's door. 
HAIR LOSS
Men suffering from male pattern balding who are approved for treatment by Lemonaid Health doctors are prescribed a generic version of Propecia.
Cost: $1 per Finasteride (generic Propecia) pill
GENITAL HERPES AND COLD SORES
Anti-viral drugs are used to treat these embarrassing and unsightly afflictions. The patient may be prescribed Valacyclovir 1g (generic of Valtrex), Acyclovir 400 mg (generic of Zovirax), or Famciclovir 500 mg (generic of Famvir).
Cost: Treatment for both oral and genital herpes starts at $50 for a 90-day supply
SEXUALLY TRANSMITTED INFECTIONS
Patients who suspect that they may have contracted a sexually transmitted infection can visit a Lemonaid Health partner lab where they can be tested for the 2 most common STDs. If they test positive for chlamydia, the Lemonaid Health doctors will prescribe a treatment, if their medical history shows them to be suitable. Patients will receive their results in 3-5 working days.
Cost: $55 per test 
BIRTH CONTROL
Women between the ages of 18 and 49 can get a year's prescription of birth control pills, choosing their preferred option from over 100 different brands.  Also available are Xulane patches and NuvaRings birth control ring.
Cost: $15 per month or $45 for a three-month supply of birth control pills
STOP SMOKING
For those looking to kick cigarette butts to the curb, Lemonaid Health offers two solutions - Zyban (bupropion) and Chantix (varenicline). Zyban contains an active ingredient often found in anti-depressant and works on norepinephrine and dopamine in the brain, while Chantix binds to nicotinic receptors in the brain, preventing withdrawal symptoms.
Costs: Zyban - $45 for a three-month supply while Chantix costs $449 for a supply of 53 tablets (no generic version available yet)
OTHER TREATMENTS OFFERED
Lemonaid Health also provides consultations and prescriptions for:
Acne

Urinary tract infections

Sinus infections

Influenza

Acid reflux &

High cholesterol
Benefits of Lemonaid Health:
If Lemonaid Health can't provide a patient with a prescription, the $25 consultation fee is refunded

Provides access to convenient and affordable healthcare to those who have medical insurance and those who don't

Cuts out a lot of wasted time compared to in-person doctor visits

Treatments for embarrassing ailments are shipped directly to patients

Can be accessed via any web browser or through an Android or iOS mobile app

Offer treatments for a wide selection of medical issues

Patients can see a doctor minutes after joining

Lemonaid Health also offers access to labs where testing for a number of conditions
Where Does Lemoniad Health Provide Service? 
Lemonaid has board-certified doctors available in all 50 states. However, not all conditions can be treated in every state. 
What Do We Think About LEMONAID HEALTH?
The telemedicine industry and online doctor's offices and pharmacies like Lemonaid Health are still quite new. However, based on what we have seen so far, Lemonaid Health are living up to their aim of providing cost-effective method healthcare services to all Americans, regardless of whether or not they have health insurance. And to date, Lemonaid Health viagra revies have been some of the best in the telehealth sector. Since Lemonaid Health offers a refund on the doctor consultation if they are unable to provide a prescription, we recommend giving them a chance. After all, the only thing it could cost you is a few minutes.
Interested?
Find out if Lemonaid Health is right for you
Talkspace review
Services
Online Therapy, Digital Clinic, Online Pharmacy, Health Apps
ReliefSeeker Visitors Get $80 OFF their 1st month! Talkspace is one of the largest online therapy platforms in the world! Exchange unlimited messages (text & voice) with a licensed thera...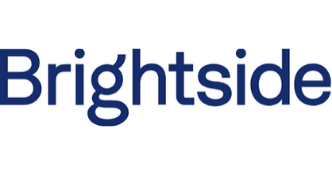 Brightside review
Services
Online Therapy, Digital Clinic
Effective anxiety and depression treatment - Get 50% OFF your first month - Consult doctors, get your prescriptions delivered, and talk to a therapist all-in-one place.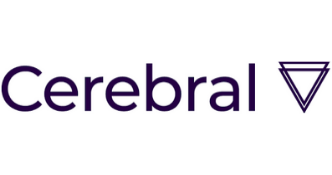 Cerebral review
Services
Online Therapy, Digital Clinic
Get 50% OFF your 1st Month! One of the most popular anxiety & depression treatments available -> Starting at $35 per week -> Online therapy, psychiatry, & prescription delivery...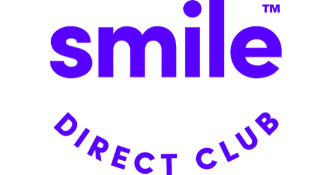 Smile Direct Club review
Services
Teeth Straightening
Alex Fenkell and Jordan Katzman, founders of Smile Direct Club, first met each other at a summer camp when they were both 13 years old and with mouths full of metal thanks to their braces. Y...
Curex review
Services
Digital Clinic
Get $75 OFF with code RELIEF75! Get long-term relief from your allergies with this at-home oral allergy immunotherapy treatment. +Get an at-home allergy test to see what you're allergic to!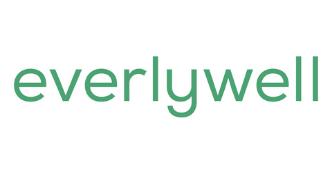 Everlywell review
Services
At-Home Lab Testing
EverlyWell has developed an impressive arsenal of at-home regulatory-compliant diagnostic tests, including food sensitivity, fertility, hormones, STDs, thyroid, metabolism, and most recently...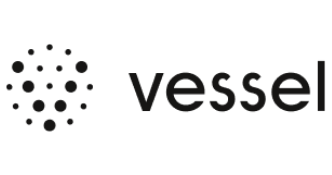 Vessel Health review
Services
At-Home Lab Testing
Get 20% OFF your 1st month with code RELIEFSEEKER! Vessel Health is an online testing kit provider that allows patients to get a better idea of their dietary and nutritional needs — based on...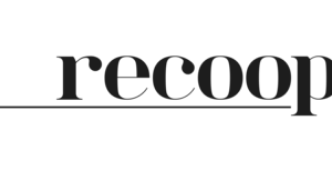 Recoop review
Services
Supplements
Get 15% off with code RELIEFSEEKER! Recoop offers supplements that help people combat the side effects of stimulants commonly prescribed for ADD/ADHD. Recoop's ingredients reduce crash sympt...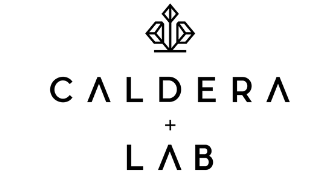 Caldera + Lab review
Services
Skin Care
Get 15% OFF with code RELIEFSEEKER15! Caldera + Lab's anti-aging skin serum "The Good" is a clean, non-toxic, multi-functional skincare product formulated with 27 wild-harvested, all-natural...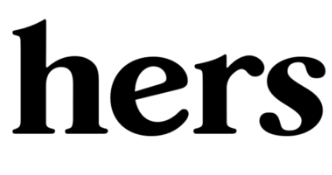 Hers review
Services
Online Therapy, Digital Clinic, Skin Care, Supplements
$10/mo special intro offer for custom anti-aging skin-care! Hers is a one-stop-shop for all things skin and hair care, sexual health, Primary Care, and Mental Health for women. Get fast &amp...