Antidote Health Review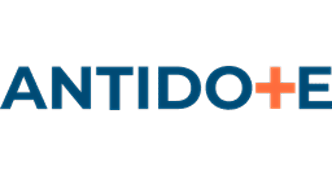 Why We Like Them
Get $10 OFF WITH CODE RELIEFSEEKER! Antidote Health offers single online doctor visits & online doctor memberships to give you fast, easy, and affordable access to care!
Accepts
Does Not Accept Insurance
Antidote Health Overview
Antidote Health Company Overview
Formerly Med & Beyond, Antidote Health was founded under the principle that quality primary and preventative health care is a fundamental human right that should be accessible to all — regardless of income, status, or location.
Antidote Health blends high-quality medical care with cutting-edge technology, creating a seamless experience for patients. Its services are affordably priced, ensuring everyone can access quality treatments, regardless of income. 

The platform was founded by board-certified medical healthcare professionals and AI experts, seamlessly combining quality care with high-end technology. Doctors don't need to waste time filling out paperwork or asking basic questions; the platform's AI does this beforehand, saving patients and doctors both time and money. 
Is Antidote Health Right For You? 
This telehealth company specializes in offering care to underserved communities and patients that can't afford health insurance or pricey out-of-pocket copays or upfront costs. 
Antidote Health is right for you if you need:
Quality care 24/7

Immediate diagnosis and treatment

Online appointments

Quality telehealth services

Medical care but don't have health insurance
This online healthcare platform is available for patients residing in the following states:
Florida

Michigan

New Jersey

New York

North Carolina
By mid-2021, coverage will expand by 50%, and full coverage will be available by early 2022. 
Is Antidote Health Credible?
Antidote Health only hires board-certified medical healthcare professionals, physicians, and physicians assistants. Doctors are licensed and certified in state/s where Antidote Health is available to customers.
This company specializes in using high-end technology to help patients receive diagnosis and treatment. By focusing on creating the best technology, Antidote Health allows doctors to simply focus on what they do best: treating patients. 
The platform follows HIPAA guidelines; it does not sell, share, or exchange information. While it saves credit card payment information for future seamless payments. All information is kept on secure servers. Antidote Health won't share any of your medical data unless you request your doctor to do so in writing. 
Antidote Health Reviews
The Antidote Health App in the Apple App Store & Google Play Store both have fantastic reviews. The Antidote iOS App has a star rating of 4.3 and the Antidote Android App has a star rating of 4.8 (with over 100 reviews).
Antidote Review from Edward Amato
"Fantastic healthcare service-who says doctors don't make house calls anymore? We have healthcare insurance and this is so affordable it's worth the cost for the convenience of seeing a doctor in minutes from home. Worth it just to avoid sitting with your kids in an Urgent Care waiting room full of sick patients. If you struggle to afford good insurance, I can't imagine a better way to get peace of mind and access to expert physicians for your family than this app. Highly recommended!" (5/5 Stars)
Antidote Review from Carolina Collazos
"Really accurate. Not that expensive. Fast and friendly." (5/5 Stars)
Antidote Review from Ben Ward
"Easy to use, and talk to a doctor fast!" (5/5 Stars)
Healthcare Conditions Treated by Antidote Health  
Antidote Health can diagnose and treat most symptoms and conditions commonly treated at urgent care clinics or primary care physicians' offices. As long as you're not suffering from a medical emergency, life-threatening illness, or need triage, you should be able to get diagnosed and treated by Antidote Health's qualified doctors. 
Doctors and nurse practitioners are available to treat conditions 24 hours a day, seven days a week. Some common conditions treated through this platform include:
Colds

Ear infections

Itchy throat

Sprains and strains

Pediatrics

Prescription refills

Respiratory infections

Sexual health

Stomach pain
How Antidote Health Works
It's easy to get treatment through Antidote Health's app. In fact, you can start feeling better in just a few simple steps:
Download Antidote Health's telemedicine app 
Once you've entered your basic information (name, email, phone, etc.), the app's AI tool will ask you a few basic questions about your condition, symptoms, and medical history. You can also upload your medical records at this time.
Schedule and doctor's appointment
Once the AI understands your condition, you can make an appointment to see a doctor. Simply choose the date and time that works for you. Or, ask to see a doctor as soon as possible.
Log in for your appointment
When it's time for your appointment, simply log on to the app; you'll be directed to a secure virtual exam room where you can video chat with your doctor. You'll get diagnosed right then and there (if the doctor can diagnose via video call), and your doctor can send any prescriptions directly to your pharmacy. Doctors can also provide referrals for tests or labs.  
Most appointments only last a few minutes, but the actual diagnosis and treatment time may take longer (depending on your symptoms and condition). You can also reschedule or cancel your appointment right in the app. 
Antidote Health Does NOT Treat Some Conditions 
Antidote Health treats conditions commonly treated by most general practitioners, urgent care clinics, and telemedicine platforms. Due to the nature of virtual appointments, some conditions cannot be treated online.
If you're experiencing a medical emergency, you should call 911 or head to the nearest emergency room. 
By law, doctors on telehealth platforms cannot prescribe controlled or highly addictive substances, including narcotics and muscle relaxants. Antidote Health also does not prescribe ADD/ADHD medications and prescription sleep aids. 
The most common medications Antidote Health doctors cannot prescribe include:
Adderall

Ativan

Ambien

Clonazepam

Oxycodone

Percocet

Xanax
How Much Does Antidote Health Cost? 
Antidote Health's pricing and packages are competitively priced. The platform charges the following prices for one-off appointments, prescription refills, and memberships:
One time doctor visit (first visit only): $39
GET $10 OFF Use coupon RELIEFSEEKER
Prescription refill (first use only): $19
(Normally $35) Use coupon REFILL19
Full Membership: $75 (GET $10 OFF WITH CODE RELIEFSEEKER)
Includes first doctor visit or prescription refill

Future visits and refills: $34.95

Renews annually
Antidote Health doesn't work directly with health insurance providers, but some providers may reimburse patients for fees. Check with your healthcare provider to see if you can get reimbursed for doctor visits, refills, and memberships. 
What Do We Think About Antidote Health?
We love Antidote Health's simple pricing structure and commitment to help underserved communities and those without health insurance access affordable health care. 
We're also impressed with the platform's technology; not many telehealth platforms offer video visits with doctors (especially right in the same app) and high-tech AI to create a seamless experience that frees up medical professionals for helping patients.
Our only critique is that we wish this platform were more widely available throughout the country right now, though we're willing to wait for its expansion in 2021-to-2022.
If you need to speak to a doctor, don't have health insurance, or can't afford high premiums, get the Antidote Health app to start getting the care you deserve. 
Interested?
Find out if Antidote Health is right for you
Special Offer:
$10 OFF 1st VISIT
Talkspace review
Services
Online Therapy, Digital Clinic, Online Pharmacy, Health Apps
ReliefSeeker Visitors Get $80 OFF their 1st month! Talkspace is one of the largest online therapy platforms in the world! Exchange unlimited messages (text & voice) with a licensed thera...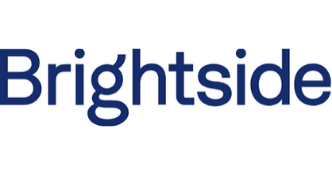 Brightside review
Services
Online Therapy, Digital Clinic
Effective anxiety and depression treatment - Get 50% OFF your first month - Consult doctors, get your prescriptions delivered, and talk to a therapist all-in-one place.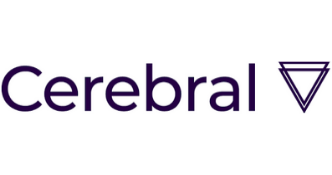 Cerebral review
Services
Online Therapy, Digital Clinic
Get 65% OFF your 1st Month! One of the most popular anxiety & depression treatments available -> Starting at $35 per week -> Online therapy, psychiatry, & prescription delivery...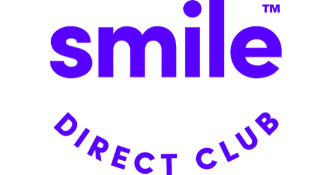 Smile Direct Club review
Services
Teeth Straightening
Alex Fenkell and Jordan Katzman, founders of Smile Direct Club, first met each other at a summer camp when they were both 13 years old and with mouths full of metal thanks to their braces. Y...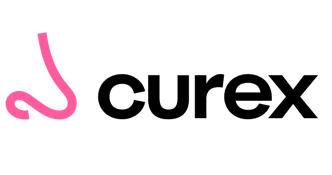 Curex review
Services
Digital Clinic
Get long-term relief from your allergies, asthma, and eczema. Use code RELIEF75 to take $75 off your first order of at-home immunotherapy with Curex.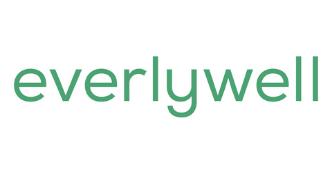 Everlywell review
Services
At-Home Lab Testing
EverlyWell has developed an impressive arsenal of at-home regulatory-compliant diagnostic tests, including food sensitivity, fertility, hormones, STDs, thyroid, metabolism, and most recently...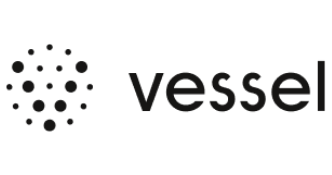 Vessel Health review
Services
At-Home Lab Testing
Get 20% OFF your 1st month with code RELIEFSEEKER! Vessel Health is an online testing kit provider that allows patients to get a better idea of their dietary and nutritional needs — based on...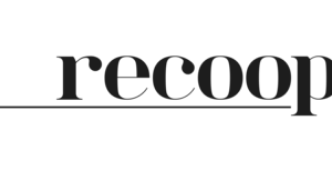 Recoop review
Services
Supplements
Get 15% off with code RELIEFSEEKER! Recoop offers supplements that help people combat the side effects of stimulants commonly prescribed for ADD/ADHD. Recoop's ingredients reduce crash sympt...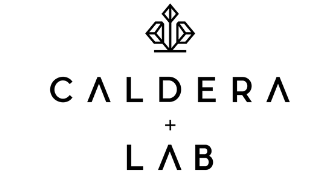 Caldera + Lab review
Services
Skin Care
Get 15% OFF with code RELIEFSEEKER15! Caldera + Lab's anti-aging skin serum "The Good" is a clean, non-toxic, multi-functional skincare product formulated with 27 wild-harvested, all-natural...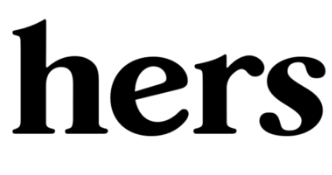 Hers review
Services
Online Therapy, Digital Clinic, Skin Care, Supplements
$10/mo special intro offer for custom anti-aging skin-care! Hers is a one-stop-shop for all things skin and hair care, sexual health, Primary Care, and Mental Health for women. Get fast &amp...