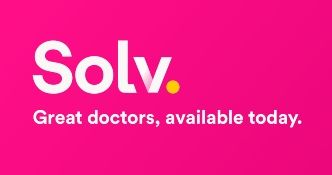 Why We Like Them
Solv Health is a telehealthcare platform that connects patients with doctors and urgent care clinics. Patients can make appointments and see a doctor within the hour in some cases. 
The platform was created to give consumers more power and flexibility when it comes to scheduling appointments and getting treated within a reasonable timeframe. It also only works with doctors and clinics that can guarantee short times in waiting rooms. 
Solv Health Overview
Solv Health Company Overview 
Unlike most of its telehealth competitors, Solv doesn't hire the doctors that work on its platform. Instead, this company simply connects patients with online doctors and in-person urgent care and emergency care centers.
Its mission is to bring high-quality healthcare to a diverse population.
But most importantly, Solv connects patients with healthcare providers that can offer same-day appointments — and with a few simple taps of a smartphone. Users can see exactly where they need to go (or if they can just see a doctor via a virtual appointment) and how much the appointment will cost. 
All without leaving the couch.
Solv offers doctors access to high-end technology to connect with patients, make appointments, and share records. It also offers information on health insurance costs, premiums, and copays, so patients don't need to worry about surprise bills and fees along the way.


Is Solv Health Right For You? 
Solv is committed to offering its patients a high-end care network that gets users speedy appointments so they can get in and out of the doctor's office — and back to living their lives. 
Just some of the benefits of being a Solv customer include same-day appointments, access to high-quality healthcare providers, streamlined booking and records, and peace of mind knowing their services are covered by health insurance. 
Solv Health is for anyone that wants:
Access to high-quality healthcare providers
Less hassle making doctor appointments
A deeper understanding of their insurance coverage
Affordable online doctor visits
Freedom to see in-person or online specialists
COVID-19 tests, treatment, and antibody tests
Seamless record sharing and payment processes
Medical professionals with a stellar bedside manner
Customer satisfaction associates that use lay terms to explain benefits

Essentially, there's no risk to trying Solv — especially if you're in dire need of testing or treatment or have health insurance. Since this site doesn't charge fees and simply gets you in touch with local doctors and clinics (as well as online doctors and clinics), all you have to lose is a few minutes of your time. 
Its COVID-19 services alone are worth checking out local clinics to see if there are any same-day appointments for antibody testing. 


Is Solv Health Credible?
Solv Health was founded on the idea that patients shouldn't need to wait weeks for a doctor's appointment and that pricing should be transparent and easy to understand. 
Yet, most clinics and doctors' offices still tack on confusing fees, and the front desk staff is unable to explain health insurance benefits and billing in laymen's terms. 
Most patients wait more than five days for an appointment, making an emergency room visit more likely in the future. 
And when you actually get an appointment? You end up waiting around for hours after your appointment was supposed to start.
Despite health professionals having decades of experience, the customer experience of healthcare is still dismal.
Solv Health was created by tech gurus, doctors, and customer service experts. Its board is comprised of doctors that oversee important aspects of patient care. Board members hail from companies such as PrimaCare Medical Center (one of the largest ambulatory medical centers in Dallas), Urgent Care Foundation, and Urgent Care Association of America.


Healthcare Conditions Treated by Solv Health  
Solv Health doesn't technically treat any healthcare conditions itself. Instead, it connects patients with doctors, urgent care clinics, and specialists, specifically those offering same-day and same-week appointments. 
Most patients that need urgent care may end up in the hospital with more serious conditions, so this type of customer service is in high demand right now.
Solv also offers a long list of COVID-19 services, including testing, treatment, and antibody testing. 
The most common types of conditions treats include:
COVID-19 antibodies
Broken bones
Colds
COVID-19
Fever
Pregnancy
Red eyes
Skin allergies
Stitches
Tooth pain
Wounds

With COVID-19 running rampant through hospitals, getting urgent care at home is so important — now more than ever. 
Solv is simply addressing long overdue issues: going to an urgent care clinic (especially when you can be infected by sicker patients) is not in anyone's best interest if you can be diagnosed and treated at home.
Offering patients at-home COVID-19 care is also a vital service right now. Keeping hospital beds free for people suffering from severe coronavirus cases is important — meaning, if you can get proper care from home, everyone can stay safer and healthier. 
How Solv Health Works
It's seamless and easy to make a same-day (or same-week) appointment with Solv, get treatment, and feel better. All it takes are a few easy steps to start on the road to recovery.

1. Choose Your Treatment and Location
Since most of Solv's doctors see patients in-person (and most doctors are only certified to practice in certain states), you'll need to enter your location information into Solv's website — as well as your condition.
Once you've entered your basic information into the system, you'll be asked to enter your health insurance information (or upload a photo of your insurance card). If you don't have health insurance (or your information handy), you can always skip this step.
2. Choose Your Doctor/Clinic
Choose your doctor from the list provided (or simply check out the map to see the closest doctor). You can also read reviews of different doctors or clinics in the area to see what other patients are saying. It's kind of like Yelp — but for urgent care clinics and local doctors.
Once you've decided on a doctor, simply head to the booking page to make an appointment. You'll see all the available appointments and be able to schedule one that makes the most sense for your schedule.
3. Start Feeling Better
Head to your appointment (or log on to your online appointment). Get treated, pay any applicable fees, and start feeling better sooner than you would if you'd called around to different doctors' offices. 
Solv Health NOT treat Some Conditions 
Solv specializes in connecting doctors and urgent care clinics with patients. Technically, this telehealth platform doesn't treat any conditions itself! 
But because it connects patients with both online and in-person providers, you can rest assured that most of your medical needs can be addressed by a doctor on the platform.
Just some of the conditions the doctors and clinics on Solv's platform don't address include:
General practitioner care
Mental health issues
Preventative care
Preventative family planning

Most of the doctors on the platform deal specifically with urgent care issues and symptoms that can be diagnosed online. If you need a general practitioner or a specialist, you might not be able to find what you're looking for on this platform.
We recommend checking out our full list of online doctors, online therapists, and digital clinics to find a specialist, primary care physician, or a doctor that can offer a referral to a specialist. 


How Much Does Solv Health Cost? 
Solv Health has pretty simply pricing: it doesn't charge for its services. Instead, you'll pay your doctor or urgent care clinic directly.
Solv's service is simply scheduling your appointments without calling around to dozens of different doctors' offices to find out when the soonest appointment is available.
When you book an appointment on Solv's website, you'll be able to see any costs so that you can price shop. If you have health insurance, you'll be able to use your insurance at the appointment.
Solv states, "On average, urgent care visits cost between $100 and $200." If you don't have health insurance, this is the price you can expect to pay for your appointment — though this amount is not guaranteed.


What Do We Think About Solv Health?
While Solv Health doesn't provide actual medical services, it does connect patients with doctors and clinics that can provide much-needed at-home and in-person services — which we happen to believe is one of the most important offerings right now.
We love that this platform marries high-end tech with high-end healthcare providers and puts patients first by keeping pricing transparent. We're impressed with how important explaining fees and insurance charges is to customer service associates and love how this company is willing to take on this responsibility.
We're also impressed with the high number of doctors and clinics on this site. We found dozens of doctors and clinics nearby in just a few minutes that could offer same-day appointments (or at the very least appointments within a few days). 
If you need urgent care, COVID-19 screenings, treatment, or antibody tests, or to see a doctor before your symptoms worsen, check out SolvHealth's site to find locations near you. 
Interested?
Find out if Solv Health is right for you
Talkspace review
Services
Online Therapy, Digital Clinic, Online Pharmacy, Health Apps
ReliefSeeker Visitors Get $80 OFF their 1st month! Talkspace is one of the largest online therapy platforms in the world! Exchange unlimited messages (text & voice) with a licensed thera...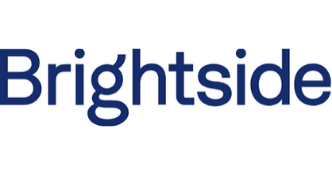 Brightside review
Services
Online Therapy, Digital Clinic
Effective anxiety and depression treatment - Get 50% OFF your first month - Consult doctors, get your prescriptions delivered, and talk to a therapist all-in-one place.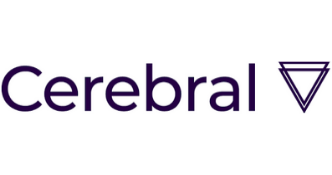 Cerebral review
Services
Online Therapy, Digital Clinic
Get 50% OFF your 1st Month! One of the most popular anxiety & depression treatments available -> Starting at $35 per week -> Online therapy, psychiatry, & prescription delivery...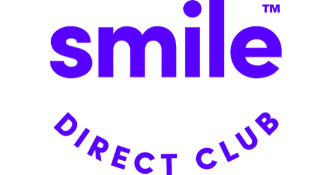 Smile Direct Club review
Services
Teeth Straightening
Alex Fenkell and Jordan Katzman, founders of Smile Direct Club, first met each other at a summer camp when they were both 13 years old and with mouths full of metal thanks to their braces. Y...
Curex review
Services
Digital Clinic
Get $75 OFF with code RELIEF75! Get long-term relief from your allergies with this at-home oral allergy immunotherapy treatment. +Get an at-home allergy test to see what you're allergic to!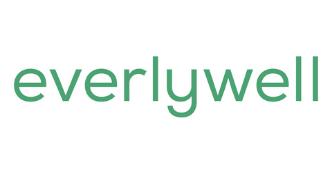 Everlywell review
Services
At-Home Lab Testing
EverlyWell has developed an impressive arsenal of at-home regulatory-compliant diagnostic tests, including food sensitivity, fertility, hormones, STDs, thyroid, metabolism, and most recently...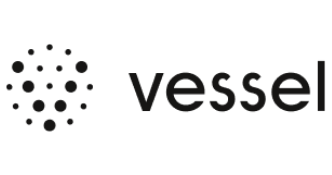 Vessel Health review
Services
At-Home Lab Testing
Get 20% OFF your 1st month with code RELIEFSEEKER! Vessel Health is an online testing kit provider that allows patients to get a better idea of their dietary and nutritional needs — based on...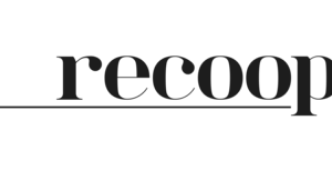 Recoop review
Services
Supplements
Get 15% off with code RELIEFSEEKER! Recoop offers supplements that help people combat the side effects of stimulants commonly prescribed for ADD/ADHD. Recoop's ingredients reduce crash sympt...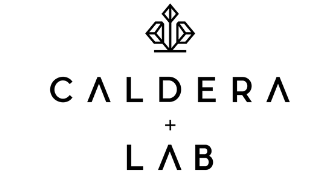 Caldera + Lab review
Services
Skin Care
Get 15% OFF with code RELIEFSEEKER15! Caldera + Lab's anti-aging skin serum "The Good" is a clean, non-toxic, multi-functional skincare product formulated with 27 wild-harvested, all-natural...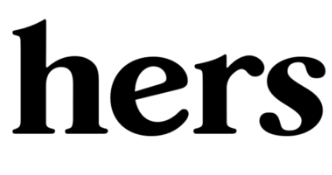 Hers review
Services
Online Therapy, Digital Clinic, Skin Care, Supplements
$10/mo special intro offer for custom anti-aging skin-care! Hers is a one-stop-shop for all things skin and hair care, sexual health, Primary Care, and Mental Health for women. Get fast &amp...