Get Tested For COVID-19 At-Home In NYC (2021)
Yes, you read that correctly, in New York City, you can now get a COVID-19 test without leaving home. A great convenience for anyone fearful of contracting the coronavirus, the new at-home testing service from Ready (Ready Responders) is geared to help those who are sick, elderly, or have mobility challenges to get peace of mind and be responsible participants in the months-long battle against the virus ravaging the country.
How to get an at-home Rapid COVID-19 test in NYC?
Just call 917-274-7734 to schedule a test or click here
A Responder (trained as an EMT or Paramedic) will be at your home, usually within a few hours (8 am-midnight), to check symptoms and perform a test
You'll get results in 2-3 days.
$0 due out of pocket (we accept most insurance)
COVID-19 Testing in NYC & Beyond
This service is provided by Ready (formerly Ready Responders) and is also available in Los Angeles, New Orleans, Las Vegas, DC, and more!
No waiting in crowded lines
Fast, safe, and accurate testing
Same-day COVID testing Available
Accepts most health insurance
COVID-19 Related Stress & Potential for PTSD
We did some research to try and understand the impact that isolation, fear, and grief can have on peoples' wellbeing. We put this information on COVID-related anxiety together to act as a resource for people who think the current state of affairs may be altering their state of mind. If you feel like you're experiencing behavioral or emotional distress, we recommend talking to a licensed therapist. See our list of the best online therapy companies to get professional care from the comfort of your own home.

*Relief Seeker may be compensated by Ready for your call
#1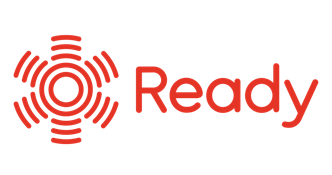 Ready Review
Services
At-Home Lab Testing, Urgent Care Near Me
Price
Your Copay
Ready sends trained medical professionals to your current location. Just call (917)-274-7734 to set up an in-home visit today. Ready also offers at-home COVID-19 testing in NYC, Los Angeles,...