Roman Review
Roman is a digital clinic for men: Get E.D. pills like Viagara or Cialis, hair loss treatment, or treatment for many other men's health conditions. Fast, affordable, and discreet - with contact-free prescription delivery!
Accepts
Does Not Accept Insurance
Table of content
All Roads Lead to Roman Healthcare
From the online visit to contact-free delivery with ongoing care, expect a seamless experience from US-licensed healthcare professionals at Roman. While ED is undoubtedly one of the biggest men's health issues that could lead to embarrassing encounters with doctors, it is not the only one. Thanks to Roman's fast and efficient online triage process; sensitive subjects like premature ejaculation, balding, and other men's health issues can all be diagnosed and treated without having to leave your home.

If you want to get Viagra, Cialis, generic ED pills, or address other men's health concerns, we highly recommend checking out Roman. Start your online visit right now.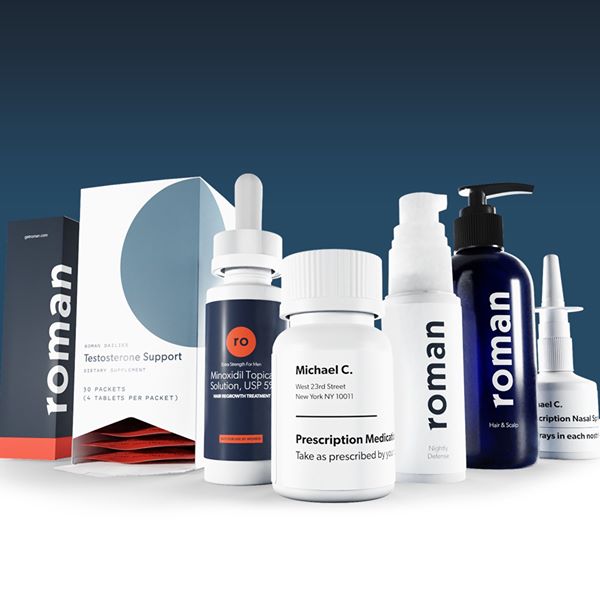 Roman offers online care & treatment for:
The GetRoman.com Online Process for Men's Healthcare Treatments
At the ripe age of 17, Roman founder, Zachariah Reitano, first experienced ED. What is a daunting prospect for most men must have been terrifying as a teenager. That experience led Zachariah to create a faster, cheaper, and less embarrassing treatment process for men suffering from ED.
Patients at Roman experience a "digital online visit", complete with follow-ups where they can get questions answered and doctors can monitor their care. Once the patient has filled out their medical history, it is encrypted and transmitted to a doctor for review. If the candidate suffers from the given condition and is deemed suitable for treatment by the doctor, they'll receive an instant prescription.
The prescription can be filled by Roman's own online pharmacy and delivered discreetly to an address of the patient's choice or it can be filled at a traditional pharmacy. Patients who opt for Roman's prescription delivery for ED will receive their pills packed by the dose rather than in a single bulky medication bottle. This means they will always have a dose on hand for any situation that may arise.
Roman is risk-free thanks to their refund policy for patients who are not eligible for medication or whose case requires in-person engagement with a medical professional.
Roman has more than 20 fully qualified doctors who review their patients' history and are also available for follow-up calls via phone or video call.

In short, the $15 telemedicine doctor consultation, along with highly competitive prices for their medication, Roman is one of the most affordable and safest ways to get men's healthcare treatment. If a patient proceeds with a Roman treatment plan, the $15 initial consultation fee is waived.

Get Roman Review: E.D. Pills 
When you think of treatment for erectile dysfunction, ED meds, like Viagra, instantly pop to mind. Since 1998, the 'little blue pill' has been changing the lives of millions of men every year. Before then, Erectile Dysfunction (commonly known as ED) was a life sentence. Men with ED faced years of awkward and unrewarding physical intimacy along with the shame, stress, anxiety, and self-loathing that comes with it.
First marketed as a treatment for hypotension, the erective powers of Sildenafil soon became apparent. Overnight, Viagra became one of the most widely known pharmaceuticals and a byword for all ED pills. However, a lot of time has passed since 1998 - enough time for the competition to develop their own generic pills that directly compete with brand-name meds like Viagra. Roman offers branded Viagara and Cialis along with much less expensive generic versions of these medications.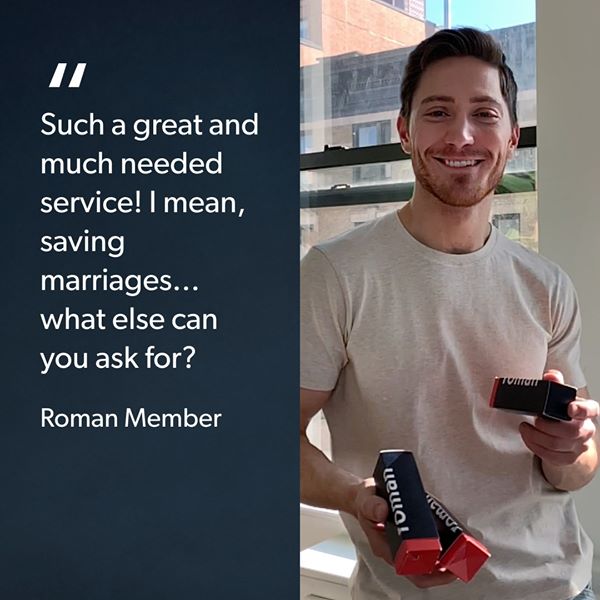 Today, men suffering from ED can choose from a number of treatments. Some are direct competitors to Viagra, with small differences, while others take a totally different approach (these include non-oral pharmaceuticals, penile self-injections, urethral suppositories, testosterone replacement therapy, vacuum pumps, penis implants, herbal supplements, and living a healthier lifestyle).
While Viagra is the most well-known oral pharmaceutical treatment for ED, with several independent studies showing it to be the most effective and expensive pharmaceutical ED tablets. There are several reasons someone may choose one of its direct competitors - namely the cost. After all, Viagra also brings with it the most side effects. Today we are taking a closer look at one of a new breed of online pharmacies – Roman and the ED treatments they offer the modern man. All medications sold by Roman are approved by the FDA.


How Does Roman Erectile Dysfunction Treatment (ED Pills) Work?
It's easy. All online. 100% discreet and 100% secure. Many men would rather avoid this subject with their primary care physician or any other person for that fact. And based on the popularity of Roman, and the rate that online sexual clinics have been popping up, it's obvious that most men prefer to get this treatment online.
This awkwardness and embarrassment often led many men to try their luck with one of the countless dubious online suppliers. Independent analysis on ED tablets obtained from some of these sources has identified numerous alarming substances - including floor wax, paint, and even printer ink! None of which are known to assist with erections. And are harmful and potentially deadly. In fact, when Roman launched, an astonishing 80% of all online Viagra sales were, in fact, counterfeit products.
Roman's doctors are real US-licensed physicians and they fill your prescription through their own fully-licensed online pharmacy. All done online from the comfort of home.
Here's what their website says:
The tablet should be taken an hour before sex
The ability to obtain and maintain an erection lasts between 4 to 8 hours
Sildenafil is most effective when taken on an empty stomach
Available in 20mg, 50mg or 100mg tablets
Known to cause the most side effects in this category, users can suffer from:

A warmth, redness, or tingly feeling known as flushing
Headache, dizziness
Runny or stuffy nose, nosebleeds;
Inability to sleep (insomnia)
Muscle and/or back pain
Gastric inflammation

As one of the more expensive oral pharmaceutical treatments, Sildenafil retails at just over $60 per tablet when sold under the name of Viagra.
 A closer look at getting Tadalafil (Generic Cialis) from Roman
Here's what their website says:
To be most effective, it is recommended that Cialis is taken 1 to 2 hours before sex
After being consumed, the subject will have the ability to obtain and maintain an erection when sexually or physically stimulated for up to 36 hours
Unlike Sildenafil, Cialis can be taken on an empty stomach or right after a meal
It is available in doses of 2.5mg, 5mg, 10mg or 20mg tablets, which allows for the subject to take several small doses throughout the day or one large dose whenever required
Potential side effects:

Stuffy or runny nose
Headaches or migraines
Upset stomach
Indigestion
A warmth, redness, or tingly feeling known as flushing
Back pains/Muscle pains

Tadalafil, when sold under the name of Cialis, retails for as much as $65 per tablet

Roman Premature Ejaculation Treatment
Also known as PE, Premature Ejaculation occurs when a man orgasms and ejaculates within the first few moments of a sexual act. Much like with ED, it can lead to stress, anxiety, and avoidance of intimacy with their partner. Roman offers men suffering from PE both over-the-counter solutions and prescription medication to help them last longer. Get Roman reviews often note how convenient (and discreet) it is to get swipes mailed right to the home or office.
Roman Swipes
This over-the-counter offering is applied to the head of the penis, reducing overstimulation, without totally numbing the penis. They resemble wet wipes but contain 4% benzocaine. Once applied, it takes effect in under 5 minutes and costs $22 for a month's supply.
Prescription Medication for Premature Ejaculation
For those in need of a more specialized solution, the process is similar to the ED treatment plan. The patient first undergoes an online doctor visit, conveying their medical history and any of the specifications of their situation. Once they have supplied all of the relevant information, the online doctor will decide if the patient is a viable candidate for the treatment offered by Roman or if they would be better off with an in-person visit with a specialist. If they are suitable for the Roman solution, the online doctor will create a personalized plan of treatment.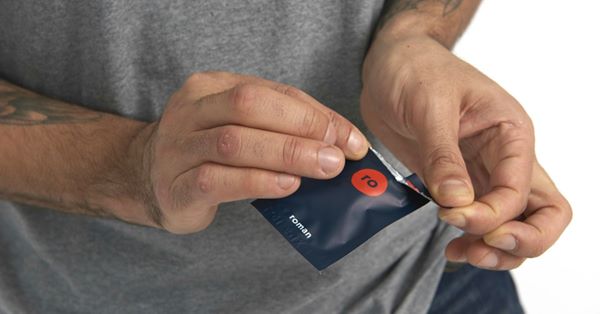 Roman Oral and Genital Herpes Treatment
Also known as cold sores, herpes, are painful and unsightly sores that usually appear on the genitals or lips. The most effective treatment is Valacyclovir (a generic version of Valtrex) and can treat herpes simplex virus type 1 (HSV-1), herpes simplex virus type 2 (HSV-2), and genital herpes. If used as prescribed by the Roman online doctor, the number of outbreaks the patient experiences could be reduced by as much as 80% and reduce the risk of transmitting it to a partner by 50%.


Roman Hair Loss Treatment for Men
Once the patient has completed their online consultation and submitted photos detail the hair loss, the online doctor will decide on the best plan of treatment, which may include a daily combination of finasteride (generic Propecia), a prescription treatment for male pattern baldness, and minoxidil (generic Rogaine), a topical treatment for the crown of the head. Treatment costs as little as $35 per month.

Roman Testosterone Support & Treatment for Men
Roman has developed their very own treatment to increase levels of this hormone, consisting of 5 carefully sourced, vetted, and researched active ingredients that are rapidly absorbed by the body. A month's supply costs on $35.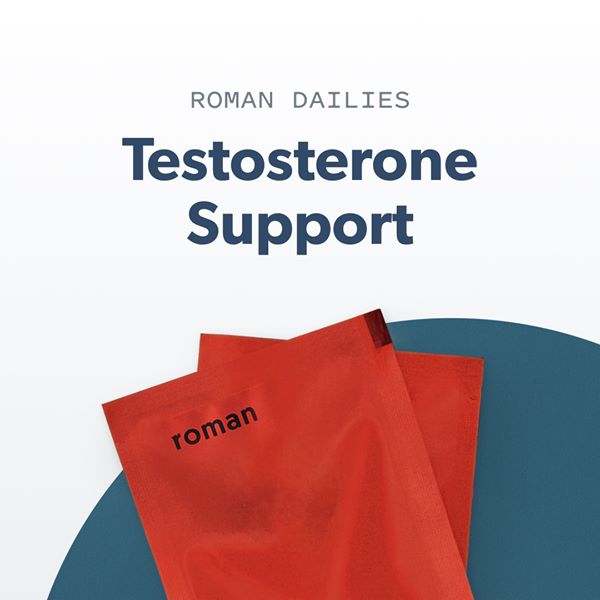 Roman Personalized Skin Care Treatment for Men
Beyond acne and eczema, Roman's online healthcare professionals can provide you with a personalized skincare regimen to address your exact skincare needs. Here are the conditions that Roman's skincare treatment addresses. Get Roman reviews always mention that the company's personalized skincare line is affordable and gets the job done.
Anti-aging
Acne
Dark spots
Customized blends
Unlimited follow-ups with a healthcare professional
Free follow-ups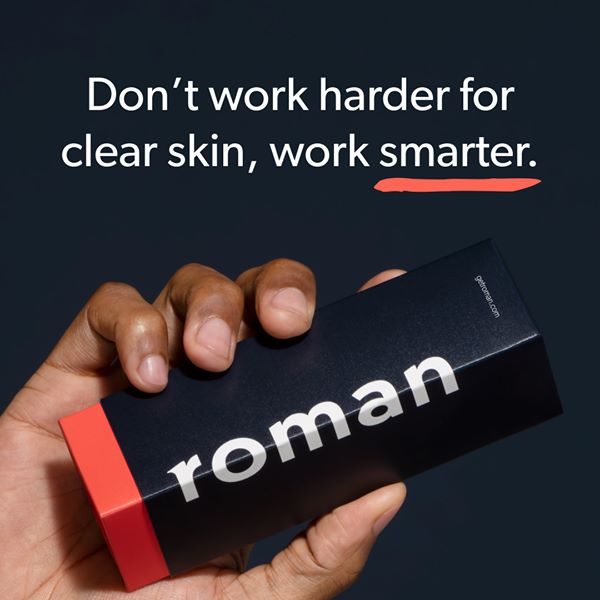 Is Roman Legit? Yes! Here's Why We Love Their Service
Roman's parent company, Ro.co is one of the fastest-growing and most exciting healthcare companies.
Unlike the traditional ED patient process, users get instant access to medical professionals while a traditional in-person visit to the doctor may result in an appointment in a month's time.
Online approval and prescription take mere minutes, while delivery occurs within a day or two
Roman eliminates the awkward personal interactions that most men are forced to endure when seeking help for their ED
Men suffering from ED no longer must deal with unregulated and unscrupulous online vendors and their potentially harmful "medication"
What Do We Think About Roman?
Roman's trailblazing founder and his mortifying teenage experience with ED, have forever changed men's health. Gone are the days when you were forced into a series of uncomfortable and embarrassing personal encounters in order to get the treatment you needed.

Get Roman reviews often state how much reviewers love this company's products and high-end customer service.

Today you can get care at home or even at a coffee shop, thanks to Roman's mobile app, in a matter of minutes with discreetly packaged medication delivered right to your door. It also eliminates the danger that came with dealing with unregulated vendors and their counterfeit ED pills. Roman is and will remain as one of the leaders in men's digital healthcare. And with their no-risk consultation, you have nothing to lose. 
Interested?
Find out if Roman is right for you
Special Offer:
FREE VISIT