GoodRx Care Review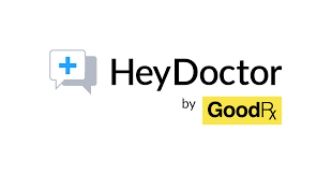 Why We Like Them
GoodRx acquired the online telehealth platform HeyDoctor in 2019. This merger now offers patients a seamless online healthcare experience — especially for those without access to health insurance or affordable healthcare. Patients can now get diagnoses, prescription drugs, treatment plans, and prescription discounts all from the same low-cost provider.
Accepts
Does Not Accept Insurance
GoodRx Care Overview
GoodRx Care Company Overview
GoodRx Care is a new (ish) online healthcare company, providing both access to board-certified doctors and discounts on prescription medication from big-box retailers and pharmacies, like CVS, Walgreens, and Target.
What Is GoodRx?
GoodRx is a telehealth platform that offers discounts and coupons on generic prescription medication. Before acquiring HeyDoctor, this platform didn't offer medical services; it simply provided deals on some of the top generic medications.
It specialized in offering discounts for patients without health insurance — especially since most prescription medications purchased with GoodRx coupons found on the website or app couldn't be used with traditional health insurance (though patients could still sometimes use money in a health savings account to purchase the prescriptions at the discounted price).
Before acquiring HeyDoctor, GoodRx didn't provide any medical services whatsoever — it was simply a prescription discount site. By partnering with HeyDoctor, GoodRx can now provide online medical advice, care, treatment, diagnosis, and prescription discounts.
GoodRx has two levels of service:
The standard level of care provides patients with generic prescription discounts. The GoodRx Gold level of service provides even bigger discounts for both individuals and families. The family plan also provides customers with deep discounts for pet medications!
What Is HeyDoctor?
HeyDoctor was founded in 2017 to provide patients with access to online doctor diagnoses and treatments, including blood tests, screenings, and urgent care. It also provides treatments for acne, erectile dysfunction, smoking cessation, and thinning lashes — among more.
Patients can simply log on to the website, fill out their symptoms on a questionnaire, and get prescriptions and/or treatment plans — all for around $20 a session.
Before its merger with GoodRx, HeyDoctor didn't provide any discounts on prescriptions, and it wasn't affiliated with a low-cost online generic prescription provider, either.
GoodRx acquiring HeyDoctor has an added benefit for patients (especially those without access to health insurance): customers can get diagnoses, treatments, recommendations, prescriptions — and discounts on most generic prescriptions — all from one platform.
GoodRx Vs. GoodRx HeyDoctor
GoodRx Care (formerly HeyDoctor) is a new service offered by one of the leaders in discount prescription medications.
This new platform is a one-stop-shop for treatments, offering access to board-certified medical professionals. These doctors can diagnose and treat patients as well as offer health advice.
If an ailment can be diagnosed and treated online, there's a good chance that a doctor on GoodRx's new platform can do it.
Really, the only change in service between GoodRx and HeyDoctor is that patients can get seamless care for all three services (doctor appointments, blood work, and prescription medication) all on one site.
Patients can also share their records with their other doctors, specialists, and practitioners.


Is GoodRx Care Right For You?
GoodRx Care is aimed at providing both online medical care and money-saving discounts for anyone that can't afford traditional care or ​basic healthcare needs and for anyone who hates paying full-price for name-brand and generic prescriptions. GoodRx Care is ideal for anyone who wants or needs to:
Get affordable diagnoses, treatments, and prescriptions

Contact a doctor without leaving home

Make online appointments during non-traditional hours

Order blood tests and get referrals online

Save money on prescription medications

Save even more money on generic medications

Buy brand-name medications without paying full-price

Get access to brand-name medications without health insurance

Avoid high insurance premiums and copays

Avoid buying health insurance

Buy low-cost prescriptions for their entire family

Get affordable treatments for their pets

See a doctor but is worried about going to an in-person doctor because of the

COVID-19

pandemic

Participating GoodRx pharmacies include:
CVS

Kroger

Rite Aid

Stop-N-Shop

Target

Walgreens

Walmart

If you don't live near a partner, contact GoodRx to see if your local pharmacy can be added to its network.
GoodRx Care will be available in:
Alaska

Arizona

California

Connecticut

Colorado

Delaware

Florida

Georgia

Kentucky

Illinois

Indiana

Missouri

Mississippi

Montana

Nebraska

New Mexico

New York

Ohio

Oregon

Pennsylvania

Rhode Island

South Carolina

Tennessee

Texas

Vermont

Virginia

Washington

Wisconsin

Wyoming
Is GoodRx/Hey Doctor Legit?
GoodRx was founded in 2011 by doctors, biotech gurus, and techies.
Co-CEO and co-founder Doug Hirsch was inspired to create a platform that could help the average American (especially those without health insurance) afford prescription medications. Especially medications that cost an exorbitant amount on the front-end compared to what they cost to manufacture on the backend.
Hirsch found himself in 2010 on a wild goose chase for an insanely expensive prescription and decided he would help improve people's lives through a platform that merges technology, healthcare, and customer service.
Now that GoodRx has acquired HeyDoctor, it can offer the same high level of customer service — with the added bonus of diagnosing and treating patients all on the same platform.
Even before HeyDoctor was bought by GoodRx, it was known for hiring tech-savvy, high-end medical professionals that have excellent bedside manner.
GoodRx/HeyDoctor providers are all board-certified medical professionals that have graduated and trained at some of the top medical universities, including:
Georgetown University

University of California

University of California, San Francisco

University of Southern California

University of Washington

GoodRx/Hey Doctor will never share, sell, or exchange any of your personal information. The platform uses high-tech encryption and hires specialty security consultants to ensure all information is kept safe and secure.
GoodRx Care is also HIPAA compliant.


Healthcare Conditions Treated by GoodRx Care
Now that GoodRx has acquired HeyDoctor, this telehealthcare powerhouse can provide more services and treat even more conditions than before. HeyDoctor previously provided a hybrid of digital clinic and online doctor services. It also had the capacity to order blood tests and diagnose patients for a long list of conditions to be treated in-person as well as offering specialist referrals.
The most common types of conditions GoodRx Care is expected to treat include:
Acne

Anaphylaxis

Anemia

Antibiotics

Arthritis

Birth control

Blood pressure

Cholesterol

Cold sores

Common cold

Erectile dysfunction

Gastrointestinal

Gout

Hair loss

Hepatitis C

High Cholesterol (Hyperlipidemia)

HIV

Infections

Inflammation

Mental health

Metabolic performance

Opiate overdose

Pain relief

Parkinson's Disease

Pediatric

Pre-diabetes

Pregnancy

Seizures

Smoking cessation

Sparse eyelashes

Tuberculosis

Urinary tract infection (UTI)

Viral infections

Vitamin D deficiency

In many cases, GoodRx Care doctors will be able to order a blood test to diagnose some conditions but may not be able to treat the said condition.
If an online doctor isn't able to treat you, the doctor may (in most cases) be able to refer you to another online specialist or even a local in-person specialist. In either case, you'll still save time and money by getting an online referral versus an in-person one.
How GoodRx Online Doctor Works
It's super easy to get seamless treatment and inexpensive prescriptions through this platform. In fact, you can start feeling better in just a few steps.
Fill Out an Online Health Questionnaire
Before chatting with a doctor, you'll need to fill out a health questionnaire with your health history and symptoms.
80% of a typical diagnosis can be completed with the information you give your doctor through via your questionnaire and online verbal consultation, which is why it's important to fill out your health information accurately and honestly.
Chat With a Doctor
Make an appointment to chat with a doctor. You won't need to travel anywhere to do so, as your appointment will take place via video or phone chat. Online appointments also help doctors stay on schedule and spend more time with patients.
Get Treated
Explain your symptoms, and get a diagnosis on the spot.
If your doctor can't diagnose your symptoms, you may need to order a blood test or get a referral to an in-person doctor.
Other treatments may include prescriptions (which can be sent directly to your local pharmacy or online pharmacy) or suggested lifestyle changes to help manage your symptoms and cure any conditions.
Pick Up Your Prescription
Head to your local pharmacy when your prescription is ready. Tell the pharmacist not to charge your insurance if you're planning on using GoodRx coupons. As long as your prescription is for a generic medication, you'll be able to use the app to save money.
If there is no generic option for your prescription, you may still get a discount through GoodRx.
In most cases, GoodRx deals are cheaper than most copays.


GoodRx Care NOT treat Some Conditions
Pairing a leader in discount generic prescriptions with a platform of board-certified doctors means seamless service and better offerings. Yet even after GoodRx's acquisition of HeyDoctor, this telehealth heavyweight can't cure or treat everything.
Just a few of the conditions that GoodRx doesn't treat include:
Emergencies (call 911)

In-person urgent care issues

Cancers

In-person routine care (physicals, sick notes, annual pap exams, etc.)

Prescriptions of controlled substances
Pricing: How Much Does GoodRx Care Cost?
GoodRx Care costs less than the price of most in-person doctor visits. Appointments usually cost the same price as an average copay (or even less).
Depending on your treatment, you may need to pay a little extra. Some blood work will require an additional charge.
When it comes to online medical services and prescription medication, GoodRx Care has some of the lowest prices in the industry. Online medical visits start at $20 per medical issue.
GoodRx Care charges the following for typical online doctor visits:
Acne: $30
Anaphylaxis prevention (auto-injector refill): $20
Asthma short term refill: $30
Birth control: $20
Blood type analysis: $100
Cold sore: $30
Coronavirus (COVID-19) Screening + triage: $0
Erectile dysfunction (ED): $30
Eyelash growth: $20
General visit: $100
Hair loss: $30
Hepatitis C screening and referral: $20
High cholesterol (hyperlipidemia) medicine refill: $20
HIV testing: $20
Hypothyroidism medicine refill: $30
Internal condom prescription: $20
Metabolic performance analysis: $50
Naloxone (opiate overdose): $20
Pre-diabetes testing + referral: $20
Pregnancy testing: $20
Smoking cessation: $30
Short term medicine refill: $50
Tuberculosis (TB) testing + referral: $100
Urinary tract infection (UTI): $35
Vitamin D screening/treatment: $50
Wrinkle reduction: $30
Drug prices purchased with GoodRx Gold memberships and GoodRx coupons may vary, but the platform advertises the most common drugs cost between $5 and $10. A shortlist of these drugs includes (but are is not limited to):
Below is a shortlist of some common drugs priced $5-to-$10 or less with GoodRx coupons:
Aldactone (spironolactone)

Aricept (donepezil)

Celexa (

citalopram

)

Coreg (carvedilol)

Glucophage (metformin)

Glucophage XR (metformin)

Glucotrol XL (glipizide ER)

Hyzaar (losartan/HCTZ)

Jantoven (warfarin)

Lamictal (lamotrigine)

Lasix (furosemide)

Neurontin (gabapentin)

Prozac (

fluoxetine

)

Robaxin (methocarbamol)

Roweepra, Keppra (levetiracetam)

Zantac (ranitidine)

Zestoretic (lisinopril/HCTZ)

Zestril (lisinopril)

Zocor (

simvastatin

)

Zyloprim (allopurinol)
What Do We Think About GoodRx Care?
Today in the United States, prices for healthcare services continue to rise — despite our best efforts to demand legislature and regulation for the healthcare system.
The telemedicine industry has begun offering services that cost less money (thanks to doctors and clinics saving money on brick-and-mortar locations and commuting). As more and more generic medications are added to a growing roster, we've seen prescription medications become more affordable as well.
We love how GoodRx has embraced these new changes and made them accessible for patients that do not have access to healthcare and employer reimbursement programs.
We'll be honest: we already loved how easy it was to get generic prescription medications at a fraction of the cost of most copays. By acquiring HeyDoctor, GoodRx simply added just one more amazing offering to its roster. When it comes to customer care and patient health, there's no question that GoodRx really cares about its users.
If you want seamless telehealthcare and affordable generic medications, we recommend downloading the GoodRx Care app on the app store for iOS iPhone or on Google Play for Android.
Interested?
Find out if GoodRx Care is right for you
Talkspace review
Services
Online Therapy, Digital Clinic, Online Pharmacy, Health Apps
ReliefSeeker Visitors Get $80 OFF their 1st month! Talkspace is one of the largest online therapy platforms in the world! Exchange unlimited messages (text & voice) with a licensed thera...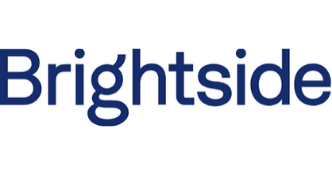 Brightside review
Services
Online Therapy, Digital Clinic
Effective anxiety and depression treatment - Get 50% OFF your first month - Consult doctors, get your prescriptions delivered, and talk to a therapist all-in-one place.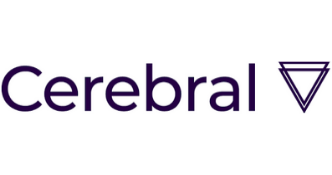 Cerebral review
Services
Online Therapy, Digital Clinic
Get 65% OFF your 1st Month! One of the most popular anxiety & depression treatments available -> Starting at $35 per week -> Online therapy, psychiatry, & prescription delivery...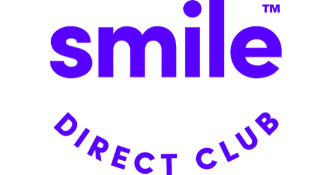 Smile Direct Club review
Services
Teeth Straightening
Alex Fenkell and Jordan Katzman, founders of Smile Direct Club, first met each other at a summer camp when they were both 13 years old and with mouths full of metal thanks to their braces. Y...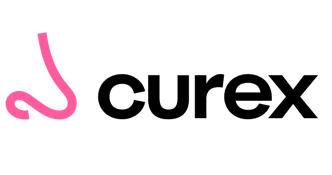 Curex review
Services
Digital Clinic
Get long-term relief from your allergies, asthma, and eczema. Use code RELIEF75 to take $75 off your first order of at-home immunotherapy with Curex.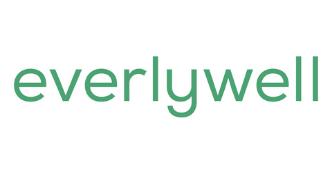 Everlywell review
Services
At-Home Lab Testing
EverlyWell has developed an impressive arsenal of at-home regulatory-compliant diagnostic tests, including food sensitivity, fertility, hormones, STDs, thyroid, metabolism, and most recently...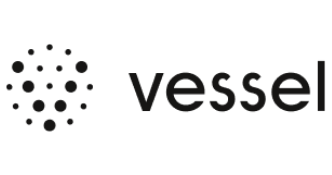 Vessel Health review
Services
At-Home Lab Testing
Get 20% OFF your 1st month with code RELIEFSEEKER! Vessel Health is an online testing kit provider that allows patients to get a better idea of their dietary and nutritional needs — based on...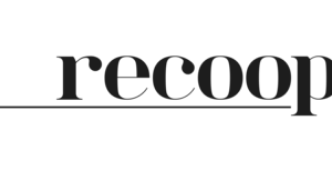 Recoop review
Services
Supplements
Get 15% off with code RELIEFSEEKER! Recoop offers supplements that help people combat the side effects of stimulants commonly prescribed for ADD/ADHD. Recoop's ingredients reduce crash sympt...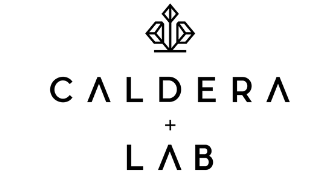 Caldera + Lab review
Services
Skin Care
Get 15% OFF with code RELIEFSEEKER15! Caldera + Lab's anti-aging skin serum "The Good" is a clean, non-toxic, multi-functional skincare product formulated with 27 wild-harvested, all-natural...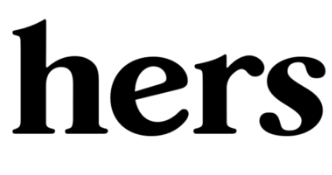 Hers review
Services
Online Therapy, Digital Clinic, Skin Care, Supplements
$10/mo special intro offer for custom anti-aging skin-care! Hers is a one-stop-shop for all things skin and hair care, sexual health, Primary Care, and Mental Health for women. Get fast &amp...