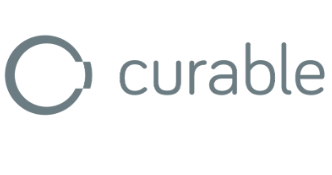 Why We Like Them
Curable is a user-friendly online pain psychology app whose goal is to educate and train those who suffer from chronic pain (any pain that has lasted or has been reoccurring for longer than 3 months) on the role their brain plays in their chronic pain. Curable wants to provide comprehensive access to evidence-based, safe, and effective chronic pain therapy for all who need it.
Accepts
Does Not Accept Insurance
Curable Health Overview
Curable Health Overview
Curable uses a biopsychosocial approach, which addresses pain from many angles, physical, psychological, and emotional. This approach uses what we know about the relationship between the brain and physical pain signals to reverse these signals over time. The idea is to re-train the way your brain processes pain to reduce symptoms and reverse the cycle of pain. This approach is built on the understanding that the brain has a considerable influence over physical sensations in our bodies and works to break old patterns and habits that could reinforce the cycles of pain and educate pain sufferers on how to create new patterns and habits to break the cycle. This approach has helped millions of people suffering from recurring pain get rid of their pain for good. It is important to note that there is no actual cure for chronic pain, however, with help from Curable, there are effective ways to manage this condition. 
To utilize Curable, you need access to a computer, tablet, or smartphone. Curable provides a 24/7 support team for any questions that may come up.  All Curable users gain access to a virtual pain coach called Clara. You message Clara with questions, and it will provide feedback backed by scientific information and provides interesting lessons and exercises that help reverse the cycle of pain going on in your brain. Curable is designed for users to complete one lesson a day, three days a week. Each lesson or exercise lasts 5-20 minutes. The time provided between each exercise is meant for users to process what they have learned. Curable users all have unique pain experiences; therefore, everyone's journey to pain relief is different. Some users experience a decrease in the pain within 3 weeks of using the app, while others see a gradual decrease in their pain that could take months of commitment and perseverance. To get the most out of the Curable program, they recommend taking time to really understand each lesson and dig deep into your personal journey with pain to discover the parts that could be contributing to your pain.
Curable also offers many Breakthrough Bootcamps to help you on your healing journey when you feel lost, stuck, low on motivation, or are feeling ill-equipped to overcome your pain or its effects on your life. Many reviewers of Curable Breakthrough Bootcamps believe they are a great option to provide you with structure, motivation, peer support, and science-backed tools to overcome challenges that may prevent you from chronic pain recovery. There are a few different options depending on your needs, whether you are struggling with pain and depression, need to overcome the fear of pain, or need a more intensive program that helps you in all aspects of your healing journey. Breakthrough Bootcamps are a great option to dive deep into specific areas of your pain that you are struggling with.

Is Curable Health Right For You? 
Curable was designed for those suffering from chronic pain, however, Curable can help improve many aspects of one's life. Curable might be right for you if you live in pain and are ready to put in the time and effort to improve your quality of life. Curable Health is great because all you need is your phone, tablet, or computer to be accessed anywhere, anytime. Curable is convenient and easy to use, making it a great option for those who have limited access to healthcare.

Is Curable Health Credible?
Curable was founded by three people who all previously suffered from chronic pain and were able to end their chronic pain by using the methods that Curable offers. They realized that millions of chronic pain sufferers in the world could benefit the same way they did, so together, they created Curable. Curable was created by taking many doctors' and researchers' hard work over the past 40 years and embedding their principles into the Curable app, creating several biopsychosocial lessons and techniques. Curable's methods have been used successfully by leading physical therapists and specialists at healthcare institutions such as Mayo Clinic, Johns Hopkins, Stanford, Northwestern, and NYU. Physicians selected to work with the Curable Groups are all board-certified medical doctors who are experts in their field and are dedicated to supporting patients in their journey to healing their chronic pain.

What Does Curable Health Treat?
Curable is designed for chronic pain sufferers and uses techniques like education, writing, meditation, visualization, physical therapy, exercise, and cognitive behavioral therapy to reverse the recurring pain cycle. Some examples of chronic pain issues Curable can help with include:

Nerve pain
Arthritis
Irritable Bowel Syndrome (IBS)
Chronic fatigue
Post-surgical symptoms
Post-concussion syndrome
Trigeminal neuralgia
Sports injuries
Degenerative disc disease
Hand pain
Sciatica
Fainting spells
Tinnitus
Shoulder pain
And more

Curable also helps users work through how to manage the side effects of their chronic pain. These side effects could include:

Sleep disturbances
Depression
Social isolation
Anger
Work stress


How Much Does Curable Health Cost?
The Curable app costs 9.99/month and is billed yearly. Currently, Curable is offering a temporary price drop to $3.99/month in light of the global pandemic we are facing. Curable offers a 30-day money-back guarantee. Curable also offers many Breakthrough Boots camps which are more intensive programs to help you dig deeper when you are feeling stuck or lost in your healing journey.
Beat the Cycle of Pain and Depression Bootcamp - Regularly $297, temporarily discounted at $99, includes:
14 Mini-Workshops
Weekly video guidance from Howard Schubiner, MD
Science-backed exercises for recovery
Printable 6-week course workbook
Built-in peer support
Overcome Fear of Pain Bootcamp - Regularly $199, temporarily discounted at $99, includes:
Includes 2 90-minute video workshops
You will receive a $99 bonus credit towards future enrollment in Curable groups
Curable Groups - $1187 (payment plan available), includes
Full-year access to nine 90-minute video workshops
10 two-hour virtual group sessions guided by a Curable facilitator
2 two-hour group sessions led by Curable scientific advisory board physicians
Free one-year membership to the Curable app
Sleep Bootcamp - This Bootcamp is coming soon and will address the challenges of getting a good night's sleep while suffering from chronic pain.

What Do We Think About Curable Health?
Curable is a convenient and affordable option for those who suffer from chronic pain. To be successful with Curable you will need to be very self-motivated to stay on top of the Curable app's lessons and exercises, so it may not be for everyone. We think that there is a lot of great educational information on this platform to help you better understand the relationship between your brain and your pain. Curable won't be right for everyone but it is an interesting concept for those who are looking to find options to treat their chronic pain at home.
Interested?
Find out if Curable Health is right for you
Talkspace review
Services
Online Therapy, Digital Clinic, Online Pharmacy, Health Apps
ReliefSeeker Visitors Get $80 OFF their 1st month! Talkspace is one of the largest online therapy platforms in the world! Exchange unlimited messages (text & voice) with a licensed thera...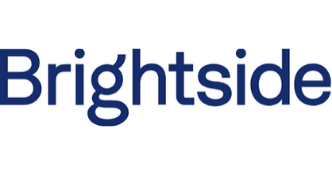 Brightside review
Services
Online Therapy, Digital Clinic
Effective anxiety and depression treatment - Get 50% OFF your first month - Consult doctors, get your prescriptions delivered, and talk to a therapist all-in-one place.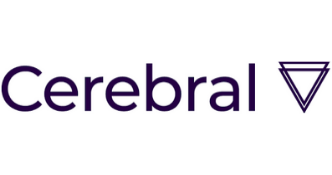 Cerebral review
Services
Online Therapy, Digital Clinic
Get 50% OFF your 1st Month! One of the most popular anxiety & depression treatments available -> Starting at $35 per week -> Online therapy, psychiatry, & prescription delivery...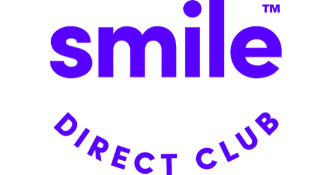 Smile Direct Club review
Services
Teeth Straightening
Alex Fenkell and Jordan Katzman, founders of Smile Direct Club, first met each other at a summer camp when they were both 13 years old and with mouths full of metal thanks to their braces. Y...
Curex review
Services
Digital Clinic
Get $75 OFF with code RELIEF75! Get long-term relief from your allergies with this at-home oral allergy immunotherapy treatment. +Get an at-home allergy test to see what you're allergic to!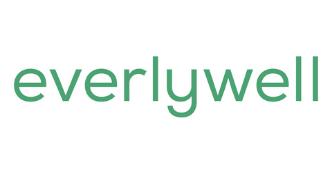 Everlywell review
Services
At-Home Lab Testing
EverlyWell has developed an impressive arsenal of at-home regulatory-compliant diagnostic tests, including food sensitivity, fertility, hormones, STDs, thyroid, metabolism, and most recently...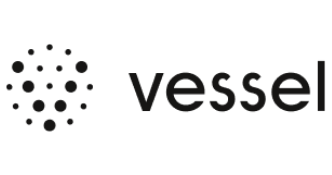 Vessel Health review
Services
At-Home Lab Testing
Get 20% OFF your 1st month with code RELIEFSEEKER! Vessel Health is an online testing kit provider that allows patients to get a better idea of their dietary and nutritional needs — based on...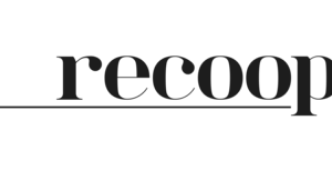 Recoop review
Services
Supplements
Get 15% off with code RELIEFSEEKER! Recoop offers supplements that help people combat the side effects of stimulants commonly prescribed for ADD/ADHD. Recoop's ingredients reduce crash sympt...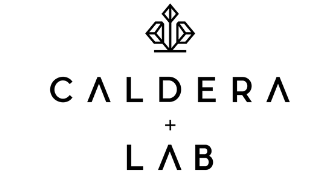 Caldera + Lab review
Services
Skin Care
Get 15% OFF with code RELIEFSEEKER15! Caldera + Lab's anti-aging skin serum "The Good" is a clean, non-toxic, multi-functional skincare product formulated with 27 wild-harvested, all-natural...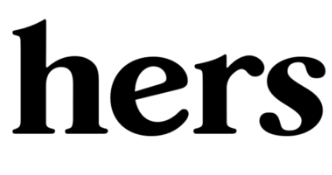 Hers review
Services
Online Therapy, Digital Clinic, Skin Care, Supplements
$10/mo special intro offer for custom anti-aging skin-care! Hers is a one-stop-shop for all things skin and hair care, sexual health, Primary Care, and Mental Health for women. Get fast &amp...