Rootine Review
#0
Editor's pick for Supplements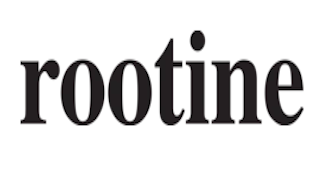 Why We Like Them
Get personalized daily supplements from Rootine - they make custom supplements based on your DNA, Blood test results, and lifestyle. Get Rootine & let science determine your nutrition recommendations, not the vitamin aisle.

Accepts
Does Not Accept Insurance
Rootine Overview
Rootine Overview
Rootine is a D2C supplement company that offers its customers DNA testing and detailed biological data to put together a custom vitamin solution that fits their genetic needs. Because of this, we'd consider Rootine a unique supplement company that's revolutionizing the vitamin manufacturing industry one spit test at a time. If you think about it, Rootine seems more like a biotech company that's focused on personal nutrition than a supplement company. Founded by Dr. Daniel Wallerstrofer, a biotechnologist who has spent his career trying to decode the human genome and serial entrepreneur, Rachel Sanders set out to optimize cellular nutrition through science-based data personalized health solutions in 2018. Compared to other supplement brands that only use simple quizzes to customize your daily mix of supplements, Rootine uses a combination of your DNA test results and lifestyle data (provided by you) to put together an actual personalized recommendation. You can also choose to buy and incorporate a blood test for the most accurate recommendation. Still, it's not totally necessary, especially if you're 100% honest with them about your daily routine. Rootine is kind of like having a personal nutritionist, but much, much cheaper and convenient. One thing we love about Rootine is that you don't have to leave your house. They deliver your test(s), a prepaid return box for your spit/blood, and vitamins straight to your door at no extra cost! 
Because we care about all our readers' health and well-being, it is important to say that's it's always a good idea to consult your healthcare professional before taking any supplements.
If you've been feeling sluggish or have been wanting to explore daily supplements, read on to learn more about Rootine's DNA-based supplement that could have you feeling your very best on a daily basis. 
How Does Rootine Work? 
As we said earlier, getting vitamins through Rootine is unlike any of its competitors. Instead of just taking an online quiz and receiving your delivery, Rootine's process is a bit more time-consuming because of the added DNA testing step. However, this is what majorly sets them apart from their competition. 
Rootine's customized at-home testing and vitamin pairing is a two or three-step process depending on if you're opting to also have the blood test analysis done as well. To get your custom vitamin pack, you'll follow these easy to follow steps:
 Step 1: Take the Online Health Quiz
You can find this on their website. It's a simple, 18-question quiz that focuses on your lifestyle. It asks questions like, "Are you a smoker? How often do you exercise? And your height and weight." These questions will help the initial algorithm determine what your day-to-day is like. It is best to answer these questions as honestly as possible. Because as some say, you're only as good as what you give. Rootine can only suggest the perfect blend of nutrients if you give them a clear picture of your overall health. 
Step 2: Order and Take the DNA test
After you've completed the easy online quiz, you'll be prompted to purchase a DNA test, along with a three-month supply of vitamins. Rootine requires you to purchase at least a three-month supply to ensure you get the full benefit and don't just give up after the first week because you're not seeing the results you want. 
Rootine will send your at-home DNA test directly to your doorstep, where it will analyze over 50 gene variants that are scientifically proven to impact your nutritional needs. The test is a cheek swab (thank goodness for those of us who don't prefer the finger prick test), and once you get it all gooey, you'll place it in the provided 'sample tube' and send it back to the lab with their postage-paid box for analysis. Rootine expresses to its users that the analysis takes anywhere from two to five weeks to receive results, but many Rootine reviewers have mentioned that it takes closer to six weeks. However, once it's complete, you'll have a full panel on your DNA and a three-month supply of vitamins that are specifically designed for you. 
NOTE: You will want to be sure to read the instructions carefully. If you miss a step or don't swab your mouth in the morning, the results could come back inconclusive. 
Step 3: Optional Blood Nutrient Test
If you're looking for a deeper dive into your body's nutritional makeup and needs, you can purchase the blood test along with the DNA test. For those who suffer from skin issues, such as eczema, thinning hair, or fatigue, the blood test could come in super handy for you to learn more about the root causes of these conditions. 
If you opt-out of the blood test, the DNA test will still provide essential data for Rootine to recommend a personalized vitamin panel. 
One additional thing to know is that if you've already done a DNA test from 23andMe or Ancestry, you can directly upload your results to your Rootine profile, and their team of scientists will analyze it for you free of charge. All you do from there is order the three-month micro-bead vitamin supply. 
Where is Rootine Available?
Rootine is available for purchase in all 50 U.S. states and has recently partnered with Flinndal, a leading European consumer health brand to extend its services to Belgium, Luxembourg, Germany, and The Netherlands. 
What Nutrients Make up a Rootine Vitamin Formula?
There are 18 key vitamins and minerals that comprise Rootine's custom vitamin formulas, including:
Vitamin B12

Vitamin B2 (Riboflavin)

Selenium (selenomethionine)

Folate (B9) (folic acid)

Manganese 

Vitamin C (Ascorbic acid)

Vitamin B6 (Pyroxidine hydrochloride)

Vitamin D3 (Cholecalciferol)

CoQ10 (ubiquinone)

Vitamin E (d-alpha-tocopheryl acetate)

ALA (alpha-lipoic acid)

MSM (Methylsulfonylmethane)

Magnesium 

Zinc 

Phytosterols (sito-, campe-, sigma-)

Copper 

Calcium 

Iron
Obviously, each person's microbead vitamin packet will be different, but we wanted to make sure you were aware of the ingredients that could be in your vitamin delivery. 
What is a Microbead Vitamin Packet?
Rootine sets itself apart from its competition in many ways, but one way that really stands out is that Rootine doesn't give you the Flinstone vitamins of the past. The supplements are more like Dip-n-Dot ice cream (Google can tell you if you're unsure what "The ice cream of the future" looks like). Microbeads are tiny, colorful ball-shaped beads packaged into small, tube-like packets. After doing some digging, we found that this delivery mechanism was developed to provide each person with the exact dosing they need to perform in tip-top shape. And because of their small size, they are also slow-releasing and take up to 12 hours to completely absorb into the system, which is pretty darn cool if you think about it. This way, you're getting little bits of nutrients throughout the day, rather than one giant horse pill that packs a huge punch. Rootine reviewers have mentioned that they found it best to add the microbeads on top of yogurt or to stir them into a smoothie after blending for easy ingestion. They are flavorless but all kinds of pretty colors, so it'll basically be like you're putting sprinkles on all your food. How cool is that?!
Is Rootine Credible?
Having been founded by someone that has spent their whole life playing with DNA and genetics, along with an expert entrepreneur in the health and wellness field, we'd say Rootine is too legit to quit. Some naysayers may find Rootine on the 'extra' (over-the-top) side, but when you break it down, Rootine is doing what most, if not all, supplement companies should be doing. They take a scientifically proven approach to how we consume the vitamins we need, which's backed by Nutrigenetics (how your genes influence the way you absorb, distribute, and break down essential nutrients). Nutrigenetics isn't a newfangled thing; it's been around for ages. Rootine is just the first supplement company to take advantage of its benefits.  
Does Rootine Actually Work?
Here at ReliefSeeker, we love and appreciate our readers immensely. So much that we put the Rootine at-home testing kit and microbeads efficacy to the test. One of our co-founders did some product testing--here's what he said: 
"I really like the DNA-based insights. It explains to you in terms that you are able to easily understand exactly why it's giving you the precise doses of each vitamin/mineral, along with the reason you aren't recieving others. For example, I have a genetic variant that can cause high cholesterol if I ingest too much Omega-3, so instead of taking additional Omega-3 to support joint health, I can take MSM as an alternative. How dope is that?!" 
Andrew M. - Michigan
Is Rootine FDA-approved?
Like all supplements and vitamins, Rootine is not FDA-approved. 
Quick Facts: Legitimacy
Science-backed by over 400 peer-reviewed clinical studies

Technological leader in personalized nutrition, with 10+ years, experience using the science of Nutrigenetics

Created by Geneticists, Biotechnologists, and Doctors  

Test processing and nutrient production happen in a medical-grade lab with leading certifications and follow strict FDA cGMP

Your data is 100% private. Rootine will never sell your personal information
How Much Does Rootine Cost?
Compared to other supplement companies, Rootine can be seen on the pricey side. But, in our opinion, there's no other vitamin company out there that tailors your vitamins as personal to you as Rootine does. Plus, if you already have DNA or blood data from Ancestry or 23andMe, all you need to do is pay for the three-month supply of vitamins. Rootine will test your DNA for FREE. 
Nutrigenetic DNA Test - $99

1 At-home-test-kit for analyzing 51 genetic variants 

FREE home delivery

Postage-paid box to send your sample to the Rootine lab
3-Month Supply of Rootine Vitamins - $69.99/month

18 vital nutrients and minerals, based on your test results

Benefits: boosts energy, relieves stress, improves sleep quality, support metabolism*

A three-month commitment is required

Ships every 90 days until canceled

Cancel 15 days before the next shipment 
*Denotes a statement that has not been evaluated by the FDA.
Vitamin Test - $99

1 At-home-test-kit for measuring three key vitamins (Vitamins D, B6, and B12) to ensure you're Rootine plan is working 

FREE home delivery

Postage-paid box to send your sample to the Rootine lab
What Do We Think of Rootine?
Taking vitamins is quite honestly a personal thing, and you might be asking yourself, "Is it worth the investment?" Unfortunately, we can't directly answer that question for you, but we can say that you can definitely benefit from knowing more about the nutrients your body needs. Even if you're in stellar shape, mentally and physically, Rootine may be able to uncover something about your genetic make-up that you weren't unaware of. Rootine truly customizes a supplement plan for you, and if you're even the teensiest curious about how to improve your health, Rootine is where it's at! 
These declarations come from the manufacturer of this supplement and should not constitute medical advice. Please consult a doctor to see if this supplement is right for you and how you should use it. Relief Seeker provides information about products and their manufacturers and does not offer any medical advice.
Interested?
Find out if Rootine is right for you
Talkspace review
Services
Online Therapy, Digital Clinic, Online Pharmacy, Health Apps
ReliefSeeker Visitors Get $80 OFF their 1st month! Talkspace is one of the largest online therapy platforms in the world! Exchange unlimited messages (text & voice) with a licensed thera...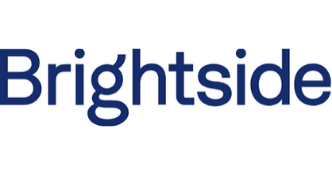 Brightside review
Services
Online Therapy, Digital Clinic
Effective anxiety and depression treatment - Get 50% OFF your first month - Consult doctors, get your prescriptions delivered, and talk to a therapist all-in-one place.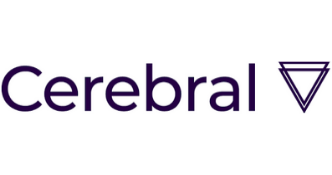 Cerebral review
Services
Online Therapy, Digital Clinic
Get 50% OFF your 1st Month! One of the most popular anxiety & depression treatments available -> Starting at $35 per week -> Online therapy, psychiatry, & prescription delivery...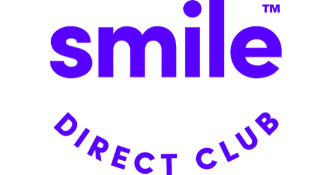 Smile Direct Club review
Services
Teeth Straightening
Alex Fenkell and Jordan Katzman, founders of Smile Direct Club, first met each other at a summer camp when they were both 13 years old and with mouths full of metal thanks to their braces. Y...
Curex review
Services
Digital Clinic
Get $75 OFF with code RELIEF75! Get long-term relief from your allergies with this at-home oral allergy immunotherapy treatment. +Get an at-home allergy test to see what you're allergic to!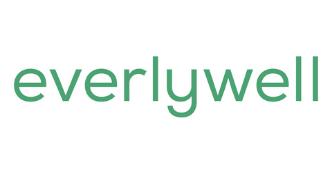 Everlywell review
Services
At-Home Lab Testing
EverlyWell has developed an impressive arsenal of at-home regulatory-compliant diagnostic tests, including food sensitivity, fertility, hormones, STDs, thyroid, metabolism, and most recently...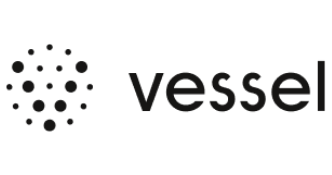 Vessel Health review
Services
At-Home Lab Testing
Get 20% OFF your 1st month with code RELIEFSEEKER! Vessel Health is an online testing kit provider that allows patients to get a better idea of their dietary and nutritional needs — based on...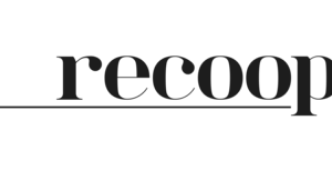 Recoop review
Services
Supplements
Get 15% off with code RELIEFSEEKER! Recoop offers supplements that help people combat the side effects of stimulants commonly prescribed for ADD/ADHD. Recoop's ingredients reduce crash sympt...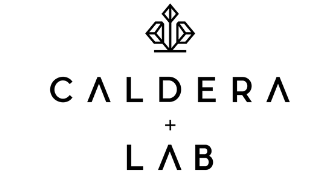 Caldera + Lab review
Services
Skin Care
Get 15% OFF with code RELIEFSEEKER15! Caldera + Lab's anti-aging skin serum "The Good" is a clean, non-toxic, multi-functional skincare product formulated with 27 wild-harvested, all-natural...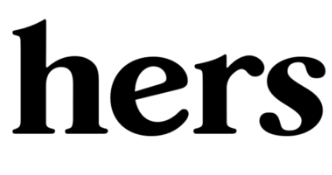 Hers review
Services
Online Therapy, Digital Clinic, Skin Care, Supplements
$10/mo special intro offer for custom anti-aging skin-care! Hers is a one-stop-shop for all things skin and hair care, sexual health, Primary Care, and Mental Health for women. Get fast &amp...