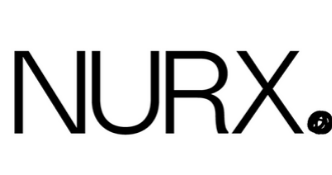 Why We Like Them
Nurx is an online platform that allows you to test yourself for sexually transmitted infections at the comfort of your home. Nurx is a simple medical assessment procedure, provides STI home kits to check yourself for common infections with or without insurance. 
Nurx Overview
Nurx Company Review
Nurx is an online platform that is mainly focused on female health. Nurx is primarily focused on providing STD testing kits at home for both men and women. It's a convenient and confidential way to get yourself checked. Nurx provided three different sets of STD home kits depending upon need. The tests are usually covered by insurance, which makes it affordable. Even if you don't have medical insurance, Nurx provides an option to pay yourself. 
Through Nurx, you can order products like birth control, genital herpes treatment, and STD tests. However, Nurx test kits have a limited range of STD tests. On the bright side, irrespective of your test results, you get unlimited access to their nursing staff for consultation. Post the test results; a Medical consultant will review your results and provide consultation and, in some cases, writes the prescription if needed. Nurx is a good option for anyone who is looking for a discreet treatment then visiting a doctor. 
Is Nurx Right for You? 
It's a great deal to select online medical assistance for yourself. Nurx has worked very hard to give their customers and the support and confidence they need. Nurx medical assistance and sample testing are no different than any other traditional physician. still, only there is an added advantage to do the tests discreetly at the privacy of your home. Nurx works with a single Lab partner MTL, which is a state of the art lab that specializes in sophisticated molecular testing. The lab is accredited by the College of American Pathologies and is approved under the Clinical Laboratory Improvement Amendment. 
On top of everything, for every test positive or negative, you will be assigned with a registered nurse or a licensed physician who will take you over your results. Nurx takes complete care of your confidentiality and hence sends your test kits in a discreet package with a pre-paid label inside the kit to send it back to the lab. Nurx also allows medical insurance to pay through, which makes it an affordable option. So if you are a busy parent or a shy individual, or on travel perhaps and want to have on the go medical assistance for STDs, Nurx can be your trusted partner. 
Most importantly, considering the current times when there is limited mobility allowed outside your home. Even visiting your physician can be a challenge. Online telemedicine platforms such as Nurx can help to address your medical concerns related to STDs or even birth control or any women or men specific tests and consultations sitting at the privacy of your home. 
How Does Nurx Work?
To order a test kit at Nurx is very convenient. To start the process, first, visit Nurx and take a few health questions. The medical team at Nurx will then review and mail your test kit in discreet packaging. The kit will get delivered at your home in a few days, and all you have to do is to take the test. All test kits come with instructions on how to take the tests. Generally, such tests require early morning empty stomach samples so, read the instructions carefully. Use the pre-paid label in the box to ship the samples back to the lab for testing.

Once the lab has your test results, they are shared over the phone from a nurse or a doctor at Nurx. Nurse and Doctors are very supportive, and you may ask any questions about your test results during the interaction. If you want to keep a copy of your test results with your medical records, then you can also get a hard copy of your results on request. You can consult their medical team irrespective of your test results being positive or negative for full one year with an initial one-time payment of only $15. If your results are positive for an STD, then they will prescribe medication if needed or connect you with in-person care. You can anytime reach out to their medical team if you have any questions related to your prescription and if any medicine prescribed is not suiting you.
What's Inside your test kit?
There are three different types of test kits available at Nurx; depending upon your order, your kit may have few additional items than listed below. Considering you require the collection of most number of samples your kit will contain:
Urine collection cup
Dropper
Urine sample vial
Throat swab
Throat swab sample vial
Blood sample collection card
Lancets
Bandage
Rectal swab
Rectal swab sample vial
Biohazard bags
Instruction cards
Prepaid return envelope
Vaginal swabs (In women's and HPV kits) 
 Remember that not every kit will have all these items, items vary as the kit you order. 
Is Nurx Credible?
Nurx was founded by Hans Gangeskar and Dr. Edvard Engesæth. Nurx has a medical team of nurses, doctors, pharmacists, and physician assistants who are all licensed and believe in delivering world-class patient care. Nurx home tests are analyzed at their partner laboratory, Molecular TeSTDng Labs™ (or MTL for short). MTL is CLIA-approved, achieving the US government's standards of quality and safety under the Clinical Laboratory Improvement Amendments. Also, at Nurx, your personal information is always anonymized, and your personal health information is protected according to HIPAA law. This means that Nurx keeps all your health records private and confidential to you. They may have to share your results with some health agencies like your insurance agency. At Nurx, you can expect the same level of privacy as your primary care physician, and even more, since all the tests and consultation happens at the confidentiality of your home. 
Services Nurx Provide
Nurx offers three different STD home kits to choose from. Depending on your needs and the tests you want to take, you can select the right kit for yourself.
Collection methods: Vaginal swab, throat swab, and finger-prick blood card


Full Control Kit: This kit is recommended for male and females, who hasn't been tested themselves for a long time or ever. This kit helps to get a full health status for an individual. It includes teats for chlamydia and gonorrhea in three areas (genital, rectal, and throat), syphilis, HIV, and Hepatitis C. 
Collection methods: Urine sample, throat swab, rectal swab, and finger-prick blood card


Collection methods: Urine sample and finger-prick blood card. 


All the above kits do not recommend taking these tests if you are on antibiotics or have taken antibiotics in the last seven days. The process of collecting the samples is relatively simple and is fully explained on the Nurx website for every kit. 
How Much Does Nurx Cost? 
If you have health insurance, then you will have to pay $75 for a Nurx's test kit, which included shipping both ways, and $15 for medical consultation, which included unlimited access to Nurx's medical team irrespective of your test results. The cost for lab tests of your samples will be billed to your insurance company directly, which may include some copayment.
If you don't have insurance or you may choose to pay yourself then, there is a flat fee of $150 for the Basics Covered Kit, $190 for the Healthy Woman Kit, and $220 for the Full Control Kit. These prices include the test kit, the lab work, shipping both ways. And as usual, $15 for a medical consultation fee, which included unlimited access to Nurx's medical team irrespective of your test results.
What Do We Think About Nurx
Nurx is a great option to test for STDs if you have medical insurance. Medical insurance will cover your lab tests and bring down the cost to almost half. Even if you don't have medical insurance or want to pay for your tests, Nurx is still an easy and less expensive option than visiting your physician in person. It's also reduced the time you spend in a waiting room of your doctor's office or time spent on travel. They also provide unlimited medical assistance with their medical team irrespective of your test results. Nurx has attractive test kits specially designed for a woman's need. However, the results of the test can take almost a week to come through as compared to other service providers. 
Interested?
Find out if Nurx is right for you
Talkspace review
Services
Online Therapy, Digital Clinic, Online Pharmacy, Health Apps
ReliefSeeker Visitors Get $80 OFF their 1st month! Talkspace is one of the largest online therapy platforms in the world! Exchange unlimited messages (text & voice) with a licensed thera...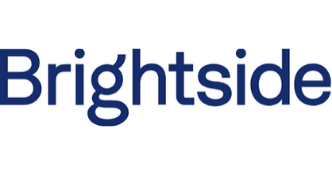 Brightside review
Services
Online Therapy, Digital Clinic
Effective anxiety and depression treatment - Get 50% OFF your first month - Consult doctors, get your prescriptions delivered, and talk to a therapist all-in-one place.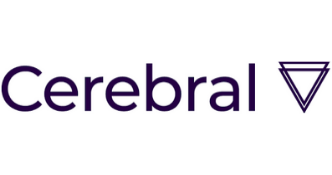 Cerebral review
Services
Online Therapy, Digital Clinic
Get 50% OFF your 1st Month! One of the most popular anxiety & depression treatments available -> Starting at $35 per week -> Online therapy, psychiatry, & prescription delivery...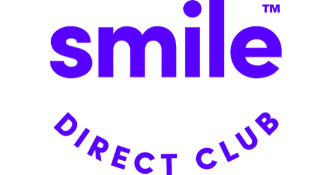 Smile Direct Club review
Services
Teeth Straightening
Alex Fenkell and Jordan Katzman, founders of Smile Direct Club, first met each other at a summer camp when they were both 13 years old and with mouths full of metal thanks to their braces. Y...
Curex review
Services
Digital Clinic
Get $75 OFF with code RELIEF75! Get long-term relief from your allergies with this at-home oral allergy immunotherapy treatment. +Get an at-home allergy test to see what you're allergic to!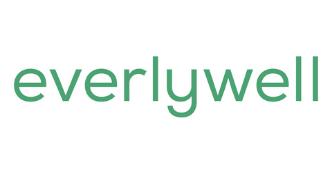 Everlywell review
Services
At-Home Lab Testing
EverlyWell has developed an impressive arsenal of at-home regulatory-compliant diagnostic tests, including food sensitivity, fertility, hormones, STDs, thyroid, metabolism, and most recently...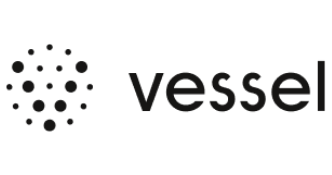 Vessel Health review
Services
At-Home Lab Testing
Get 20% OFF your 1st month with code RELIEFSEEKER! Vessel Health is an online testing kit provider that allows patients to get a better idea of their dietary and nutritional needs — based on...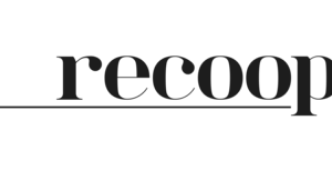 Recoop review
Services
Supplements
Get 15% off with code RELIEFSEEKER! Recoop offers supplements that help people combat the side effects of stimulants commonly prescribed for ADD/ADHD. Recoop's ingredients reduce crash sympt...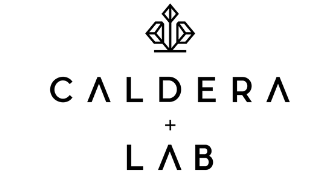 Caldera + Lab review
Services
Skin Care
Get 15% OFF with code RELIEFSEEKER15! Caldera + Lab's anti-aging skin serum "The Good" is a clean, non-toxic, multi-functional skincare product formulated with 27 wild-harvested, all-natural...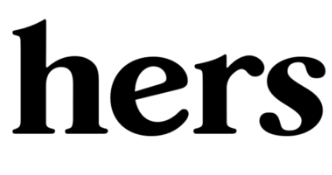 Hers review
Services
Online Therapy, Digital Clinic, Skin Care, Supplements
$10/mo special intro offer for custom anti-aging skin-care! Hers is a one-stop-shop for all things skin and hair care, sexual health, Primary Care, and Mental Health for women. Get fast &amp...