Brightside Review
#2
Editor's pick for Online Therapy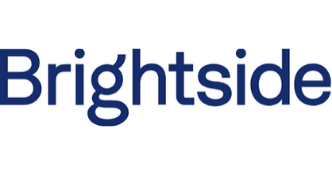 Why We Like Them
Effective anxiety and depression treatment - Get 50% OFF your first month - Consult doctors, get your prescriptions delivered, and talk to a therapist all-in-one place.
Accepts
Does Not Accept Insurance
Brightside Overview
Brightside Health Overview
Did you know that 40 million people struggle with depression and anxiety each year? Out of those 40 million people, less than half of them get the proper medical care they need because of lack of access, affordability, and cultural stigmas that make people hesitant to seek appropriate medical care. 
Brightside health is an online therapy platform that provides medication and therapy to people who need it. The main goal of Brightside is to help people feel better and stay that way. People wonder; is Brightside health legit? Well, at Brightside, 83% of the members start feeling better within 12 weeks. 
Brightside reviewers love that they make it simple, providing personalized treatment for depression and anxiety, and on top of feeling like you're their only patient, Brightside also makes it affordable to talk to an expert from the comfort of your home. 
Expert therapists and caring doctors deliver online therapy and medical advice to people who need it the most and are looking for simple, yet effective ways to treat their anxiety and depression. Brightside combines evidence-based treatment approaches with the latest technology to provide the best medical care and treatment. Brightside matches you with a doctor based on your needs. The doctor who partners with you ensures you feel understood, heard, and get the best treatment and follow up on the treatment results. 
Is Brightside Right For You?
Brightside is an excellent option for adults (those 18 and over) suffering from symptoms of anxiety and depression and looking for FDA-approved medications as well as evidence-based therapy sessions from licensed mental health professionals. 
Brightside Health Medications & Prescriptions
People who are experiencing anxiety and depression may benefit from their treatment. There are some conditions and situations where Brightside is not a good fit. These conditions include Bipolar Disorder, symptoms of mania, ongoing/high-risk self-harm behavior. Etc. Please make sure you check their website first. 
Brightside Medication is currently available in the following states:
Arizona, California, Colorado, Connecticut, Florida, Idaho, Illinois, Indiana, Maine, Maryland, Michigan, Minnesota, Mississippi, Missouri, Nebraska, New Hampshire, New York, Ohio, Pennsylvania, South Carolina, Texas, Utah, Virginia, Washington, Wisconsin, and West Virginia.
Brightside Online Therapy
Brightside therapy is right for people experiencing anxiety and depression symptoms and might benefit from their treatment. Like their medication option, Brightside therapy may not be suitable for people with certain conditions; please check their website first. 
Therapy with Brightside is currently available in the following states: 
California, Florida, Illinois, Indiana, Michigan, New York, Ohio, Pennsylvania, Texas, and Washington. 
How Does Brightside Work?
Brightside is a platform that makes it easy to get the best quality care for depression and anxiety in the comfort of your home. Here's is how Brightside works:
Take the Assessment: The assessment test will ask you specific questions that will provide information to your doctor based on which he/she will evaluate your situation.



Connect with a Doctor/Therapist:  For medication, you will be matched with an expert doctor, where you will get the consultation via video conversation. In your discussion, you will discuss your citation, your core treatment plan, and address any questions, if any. For therapy, you will be connected to your therapist, where you will get unlimited messaging with your therapist, who will provide support to help you build skills and feel better.



Follow-Up/ Complete Sessions: If the doctor chooses to prescribe your medication, you will have a follow-up session with your doctor to discuss progress and plan your treatment. For therapy, you will receive personalized, self-paced audio lessons and practice exercises that will help you overcome depressions and anxiety.



Make Progress: To ensure that you are on the right track, Brightside will ask you to talk about your symptoms and any side effects you might be experiencing from prescribed medications. For therapy sessions, you will be expected to report back on what's working, and if your anxiety or depression levels have gotten better. These reports will happen weekly.
Brightside Reviews: Mental Health Services
Brightside is an online therapy platform that believes in comprehensive care, taking multiple approaches to achieve the best outcomes for depression and anxiety treatment. 
Brightside has three primary approaches for treating anxiety and depression:
Self-care

Therapy

Medication. 
These approaches are offered to the users as a part of their comprehensive plans. 
Self Care/Lifestyle
Brightside provides its members with self-care tools and resources that are available for free. The Brightside Skill Kit and its content help people build their skills and resilience to nurture improvements that complement their treatment. 
Online Therapy
Brightside offers affordable, convenient, and private therapy via messaging, where you can interact with your counselor via chat and soon via video. The licensed therapist creates a personalized therapy plan for you. The program consists of audio-based sessions that help you build your skillset and empowers you to fight against depression and anxiety. 
Anxiety & Depression Medication
Expert doctors at Brightside provide comprehensive treatment for their users, including diagnosis, evaluation, and personalized treatment plans, including antidepressants. The medications are delivered to you to your doorstep every month. The doctor monitors your progress and provides guidance to make sure you get the best treatment.
Medication Available Through Brightside
Brightside treats symptoms of anxiety and depression with common SSRI medications. It is worth noting that Brightside will not prescribe any controlled substances, a medication that is highly addictive, or stimulants. 
Some, but not all of the medications Brightside doctors will prescribe are: 
RELATED ARTICLE: Which Depression Medication is Best for Me?
How Much Does Brightside Therapy Cost?
Brightside Medication Cost
$95 per month + your pharmacy copay or $15 per medication. 

The plan includes a comprehensive evaluation from an online physician, medication delivery to your home, ongoing support from your physician, and monitoring of your progress.
Brightside Health Online Therapy Cost
$249 per month for unlimited messaging with a licensed therapist. 

The therapist guides you through a personalized program that is created using evidence-based approaches. You can connect with your counselor via chat and text message. 

You can also schedule additional video appointments with your therapist for $59/ session. 
Brightside Medication + Therapy Plan Cost
$299 per month + your pharmacy copay or $15 per medication. 

This is a complete package of all the services provided by Brightside and includes both Medication and Therapy treatment. 

This is the most comprehensive plan for those looking for unlimited talk and video therapy, plus medication delivery. 
Is Brightside Covered By Insurance?
No, medical Insurance for physicians and therapy services is not currently accepted at Brightside. However, the cost of the medication co-pay is taken at Brightside. You can contact Brightside to get specific information on insurance benefits.
What Do We Think About Brightside?
Brightside is a medical and therapy service that takes an evidence-based approach, and we feel that is the most attractive fact about them. An evidence-based practice leads to a treatment plan that is effective and personalized to you. 
More and more people each year face depression and anxiety, leading to an unhappy and unhealthy lifestyle. At the core of the problem is the availability and affordability of good consultation from a doctor or a therapist. We appreciate how Brightside contributes to the fight against depression by providing quality care at an affordable price. 
Anyone suffering from depression and/or anxiety should definitely consider Brightside online therapy a viable option to get quality care and medication.
RELATED ARTICLE: What is Online Therapy?
Interested?
Find out if Brightside is right for you
Special Offer:
$50 Off Your 1st Month
Talkspace review
Services
Online Therapy, Digital Clinic, Online Pharmacy, Health Apps
ReliefSeeker Visitors Get $80 OFF their 1st month! Talkspace is one of the largest online therapy platforms in the world! Exchange unlimited messages (text & voice) with a licensed thera...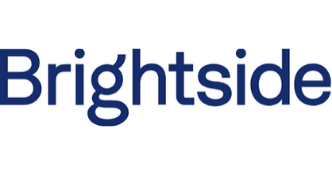 Brightside review
Services
Online Therapy, Digital Clinic
Effective anxiety and depression treatment - Get 50% OFF your first month - Consult doctors, get your prescriptions delivered, and talk to a therapist all-in-one place.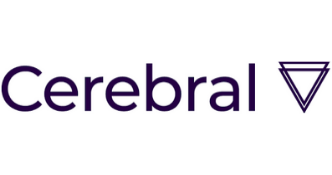 Cerebral review
Services
Online Therapy, Digital Clinic
Get 50% OFF your 1st Month! One of the most popular anxiety & depression treatments available -> Starting at $35 per week -> Online therapy, psychiatry, & prescription delivery...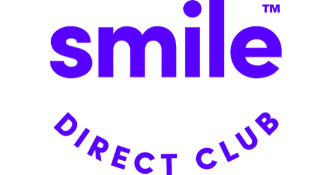 Smile Direct Club review
Services
Teeth Straightening
Alex Fenkell and Jordan Katzman, founders of Smile Direct Club, first met each other at a summer camp when they were both 13 years old and with mouths full of metal thanks to their braces. Y...
Curex review
Services
Digital Clinic
Get $75 OFF with code RELIEF75! Get long-term relief from your allergies with this at-home oral allergy immunotherapy treatment. +Get an at-home allergy test to see what you're allergic to!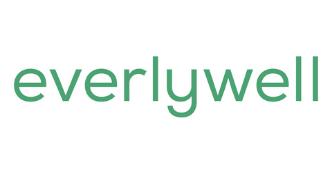 Everlywell review
Services
At-Home Lab Testing
EverlyWell has developed an impressive arsenal of at-home regulatory-compliant diagnostic tests, including food sensitivity, fertility, hormones, STDs, thyroid, metabolism, and most recently...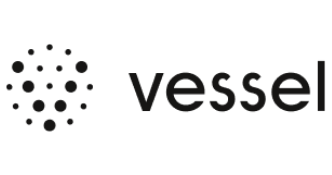 Vessel Health review
Services
At-Home Lab Testing
Get 20% OFF your 1st month with code RELIEFSEEKER! Vessel Health is an online testing kit provider that allows patients to get a better idea of their dietary and nutritional needs — based on...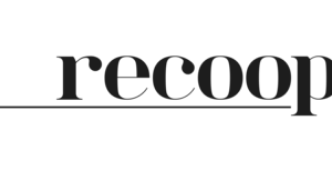 Recoop review
Services
Supplements
Get 15% off with code RELIEFSEEKER! Recoop offers supplements that help people combat the side effects of stimulants commonly prescribed for ADD/ADHD. Recoop's ingredients reduce crash sympt...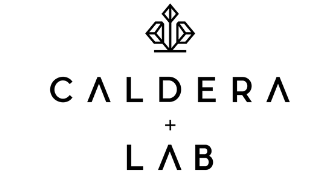 Caldera + Lab review
Services
Skin Care
Get 15% OFF with code RELIEFSEEKER15! Caldera + Lab's anti-aging skin serum "The Good" is a clean, non-toxic, multi-functional skincare product formulated with 27 wild-harvested, all-natural...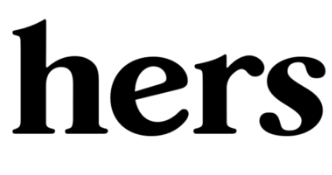 Hers review
Services
Online Therapy, Digital Clinic, Skin Care, Supplements
$10/mo special intro offer for custom anti-aging skin-care! Hers is a one-stop-shop for all things skin and hair care, sexual health, Primary Care, and Mental Health for women. Get fast &amp...