Teladoc Review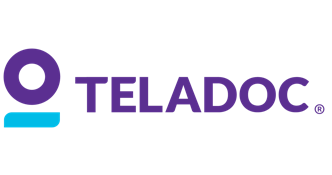 Why We Like Them
Teladoc was first established back in 2002. Since then Teladoc has grown into a virtual telemedicine juggernaut, with an active presence in over 130 countries around the world. In 2020, Teladoc has 27 million patients accessing their services, serves more than 12,000 clients, 40 different health plans and 300 hospitals. Their impressive national network in the United States is made up of more than 3,100 fully licensed and board-certified medical professionals, including dermatologists, pediatricians, primary care physicians, physicians, and therapists.
Join us as we take a look at one the very first and largest telemedicine platform in the United States – Teladoc.
Accepts
Does Not Accept Insurance
Teladoc Overview
Teladoc Company Overview
Telemedicine has been around for a while now. In fact, it's already been used for decades. However, it is only recently that that telemedicine caught up with the innovation modern-day technology affords. Now a patient can consult a qualified doctor or medical specialist without having to wait days and even weeks for an appointment. In fact, most modern-day online telemedicine platforms boast that they are able to connect patients with a doctor in minutes via text, vid or voice messaging eliminating all of the hassles that come with having to book an in-person appointment, including waiting for the appointment, then traveling to the doctor's offices, the inevitable period of waiting in the aptly named, and germ-infested, waiting room, even if you are on time for your appointment. In fact, most telehealth operators go further and can not only provide you with a personalized treatment plan and prescription but can even ship your medication right to door in a day or two. For free! And if this was not enough, some of them will automatically refill your prescription and ship it to you so that you are never in the horrible position of not having the medication you require. And all of this is done without ever having to leave your home.
Modern telemedicine has totally revolutionized the current healthcare system. It has the ability to improve access to quality healthcare and medication and even improve the quality of our lives by freeing up our time by eliminating the periods we spend waiting for appointments, traveling to appointments and the time we'd otherwise spend in waiting rooms. It also democratizes quality healthcare are we are no longer limited to the medical practitioners who are closest to use since we can now be connected with the leading specialists in our states via an online consultation.

All of the Teladoc doctors are based in the United States and are certified in Internal Medicine, Family Practice, or Pediatrics, with an average of 20 years of practical experience behind them. Patients can access these medical professionals via a web browser on laptop, desktop or smartphone or using the TelaDoc smartphone app, available for both Android and iOS users
Using Teladoc means patients can enjoy almost instant access to the very best online doctors who can diagnose, prescribe and offer second opinions, take part in online therapy sessions, without the need for medical insurance thanks to Teladoc's BetterHelp offering. And with their Healthiest You offering, patients have 24/7 access to online doctors, price comparisons and more.


AREAS OF SERVICE
Teladoc has operated 50 mainland states of the US, including the District of Columbia. Unfortunately, it is not available outside of the United States.

THE TELADOC ONLINE PROCESS
Teladoc operates on providing their patients with access to their national network of board-certified and fully qualified doctors, who are employed as independent contractors. Patients can engage with these doctors using the TelaDoc smartphone app, web browser or via voice calls.
Let's take a quick look at the TelaDoc online process:
Request a consultation with one of TelaDoc's online doctors via a via call using a web browser or Teladoc smartphone app. Alternatively, you can conduct the consultation via voice call using a cellphone or landline

Once TelaDoc have received your request for a consultation, they will search their extensive network to find the most appropriate doctor or specialist in your particular state

Their selected doctor will run through the medical history you outline

After just a few minutes, you will be connected to the chosen doctor or specialist

There is no time limit on how long the consultation with the doctor or specialist lasts

You are now free to discuss your medical issue with the doctor/specialist who will answer any questions you may have, suggest a personalized treatment plan and even submit a prescription for any medication they deem necessary to any pharmacy you choose

However, TelaDoc might not be able to assist everyone – medications that the DEA has deemed as controlled substances and non-therapeutic medication, like Viagra and Cialis, are not available through TelaDoc. Their doctors/specialists may only prescribe certain medications, including antibiotics and antihistamines

TelaDoc's online therapists are only licensed to prescribe mild antidepressants and antianxiety medications.
The reasons for these prescription limitations are twofold – it prevents misuse and protects TelaDoc and their doctors/specialists from potential malpractice charges and allegations.
Teladoc can be used any time you need medical care (however not for medical emergencies), if your usual doctor is unavailable if you are away from home on vacation or on a business trip and to have short-term prescriptions refilled. Teladoc doctors and specialists can treat many conditions, including cold & flu symptoms, allergies, bronchitis, skin problems, respiratory infection, sinus problems and more. However, if you are having a medical emergency, it is strongly suggested that you visit your nearest ICU, emergency ward or urgent care centre as soon as possible.

TREATMENTS AVAILABLE THROUGH TELADOC
Teladoc can be used to treat a number of general health issues, including:
Allergies

Abdominal Pain/Cramps

Abscess

Acid Reflux

Anxiety

Animal/Insect bite

Arthritis

Asthma

Backache

Blood Pressure issues

Bronchitis

Bowel/Digestive issues

Cellulitis

Cold

Constipation

Cough

Croup

Depression

Diarrhoea

Dizziness

Ear Infection

Fever

Gas

Gout

Headache/Migraine

Herpes

Joint Pain/Swelling

Laryngitis

Pink eye

Poison Ivy/Oak

Rash

Respiratory infection

Sinusitis

Skin problem

Sore throat

Sprains & Strains

Strep

Tonsillitis

UTI/Urinary issues

Vaginal/menstrual issues and

Yeast infection
Specialist services available through Teladoc include:
Therapy

Dermatology

Sexual Health and

Tobacco Cessation
Please note: Teladoc is not meant to replace a primary physician and should only ever be used as a supplemental service.

BENEFITS OF TELADOC
Teladoc works with together with some insurance providers

Teladoc and their team of online doctors and specialists are available 24/7/365

They have an international presence and operate in over 130 countries

They offer a wide variety of medical services

Teladoc allows patients to consult an online doctor at any time, from anywhere they happen to be

Thanks to TelaDoc, their patients can enjoy high-quality medical care via phone or online video

The wait for an online appointment is only 16 minutes while the average waiting period for an in-person appointment is almost 30 days

A network of doctors that can treat children of any age

Teladoc will create, maintain and secure your electronic health record (EHR)

Unlike other telehealth platforms, TelaDoc does not have a time limit on how long online consultations last, so patients are free to take their time and no have rush and risk glossing over something important
What Do We Think about Teladoc?
It's easy to see why Teladoc has become a leader in modern telehealth – started in 2002, they were one of the very first online healthcare platforms that were available to the public. They have an extensive network with over 12,000 board-certified and fully licensed medical doctors and specialists Today Teladoc has over 27 million patients making use of their online services. Teladoc can be used to treat a number of general health and specialist issues. It can be accessed with any device with a web browser or via its proprietary smartphone app. This list could just go on and on extolling the virtues of this telehealth giant but the truth is his – there are many valid and undeniable reasons why TelaDoc has been around for long and grown so large – the main reason being that they offer a brilliant service that effective, convenient and inexpensive.
Interested?
Find out if Teladoc is right for you
Talkspace review
Services
Online Therapy, Digital Clinic, Online Pharmacy, Health Apps
ReliefSeeker Visitors Get $80 OFF their 1st month! Talkspace is one of the largest online therapy platforms in the world! Exchange unlimited messages (text & voice) with a licensed thera...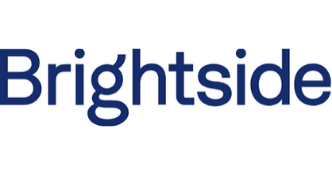 Brightside review
Services
Online Therapy, Digital Clinic
Effective anxiety and depression treatment - Get 50% OFF your first month - Consult doctors, get your prescriptions delivered, and talk to a therapist all-in-one place.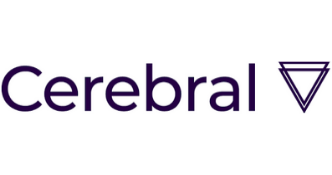 Cerebral review
Services
Online Therapy, Digital Clinic
Get 65% OFF your 1st Month! One of the most popular anxiety & depression treatments available -> Starting at $35 per week -> Online therapy, psychiatry, & prescription delivery...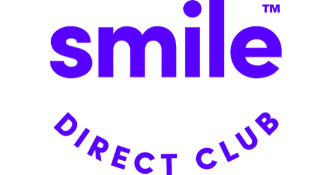 Smile Direct Club review
Services
Teeth Straightening
Alex Fenkell and Jordan Katzman, founders of Smile Direct Club, first met each other at a summer camp when they were both 13 years old and with mouths full of metal thanks to their braces. Y...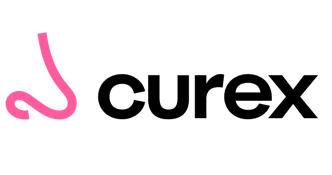 Curex review
Services
Digital Clinic
Get long-term relief from your allergies, asthma, and eczema. Use code RELIEF75 to take $75 off your first order of at-home immunotherapy with Curex.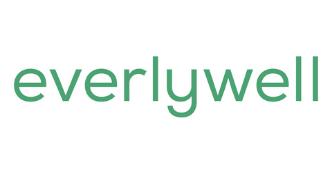 Everlywell review
Services
At-Home Lab Testing
EverlyWell has developed an impressive arsenal of at-home regulatory-compliant diagnostic tests, including food sensitivity, fertility, hormones, STDs, thyroid, metabolism, and most recently...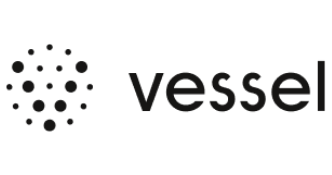 Vessel Health review
Services
At-Home Lab Testing
Get 20% OFF your 1st month with code RELIEFSEEKER! Vessel Health is an online testing kit provider that allows patients to get a better idea of their dietary and nutritional needs — based on...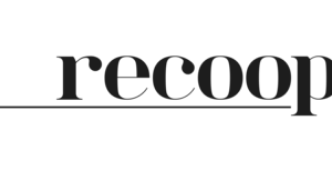 Recoop review
Services
Supplements
Get 15% off with code RELIEFSEEKER! Recoop offers supplements that help people combat the side effects of stimulants commonly prescribed for ADD/ADHD. Recoop's ingredients reduce crash sympt...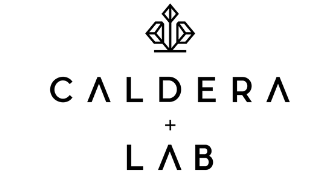 Caldera + Lab review
Services
Skin Care
Get 15% OFF with code RELIEFSEEKER15! Caldera + Lab's anti-aging skin serum "The Good" is a clean, non-toxic, multi-functional skincare product formulated with 27 wild-harvested, all-natural...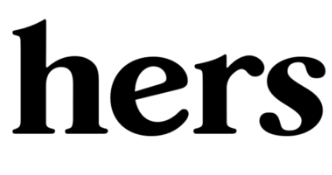 Hers review
Services
Online Therapy, Digital Clinic, Skin Care, Supplements
$10/mo special intro offer for custom anti-aging skin-care! Hers is a one-stop-shop for all things skin and hair care, sexual health, Primary Care, and Mental Health for women. Get fast &amp...