Ten Percent Happier Review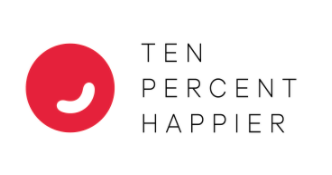 Why We Like Them
Ten Percent Happier is a meditation app that offers guided meditations specifically designed to improve your relationships, help you sleep better, and be an overall more mindful person. With a library of over 500 meditations on topics ranging from anxiety to parenting that has been thoughtfully curated by the most well-known names in Mindful Meditation, Ten Percent Happier can help build or boost your meditation practice. 

Accepts
Does Not Accept Insurance
Ten Percent Happier Prices
Ten Percent Happier Overview
Ten Percent Happier App Overview
Ten Percent Happier is an app that offers a series of meditation courses, and according to the founders, it was designed especially for people that think meditation is a crock (insert poop emoji here). Positioning itself in the self-care section in an already crowded field of meditation apps, Ten Percent Happier sets itself apart by using meditation skills in a way that can be understood by not just the true believers (hippies) of meditation but by everyone as a way to target and improve many essential aspects of one's life; plus it's been made pretty famous by co-founder Dan Harris who spent most of his career as an ABC News anchor. The company was initially founded in 2013 and called Change Collective; however, the original founders, Ben Rubin and Derek Haswell, brought Dan on as a guest teacher while he was promoting his book, '10% Happier,' a book in which detailed Harris' own experience with meditating when the segment became so popular, they decided to bring Dan on as a co-founder and rebranded to what it is now, Ten Percent Happier. 
The goal of what Ten Percent tries to achieve is to promote meditation and its benefits to the masses by offering its users a ton of education surrounding the basics of meditation, including the many benefits and guided meditations that are excellent for a wide range of life's key aspects. 
Benefits of Meditation
According to the Mayo Clinic, there are many (even endless) benefits to meditating. Some of the most beneficial aspects of meditation include:
Reduces pain and enhances the body's immune system

Reduces feelings of depression, anxiety, anger, and confusion

Aids in heart health by increasing blood flow and slows the heart rate

Provides a sense of calm, peace, and balance

Helps reverse heart disease

Helps controls thoughts

Increases energy

Reduces stress
Bottom line: meditation is good for you. People who practice meditation regularly can manage stress and anxiety better than their non-meditating counterparts. They tend to be happier overall and have better immune systems. Heck, meditating can even increase your imagination and creativity. 
How Does the Ten Percent Happier App Work? 
The app works by allowing its users to explore the many benefits associated with meditation (see above) and will walk you through benefits including: 
The Basics of Meditating
The fundamentals of meditation are often perceived as confusing, overwhelming, and can intimidate people, especially if you're a beginner. The experts at Ten Percent Happier guide each user appropriately through the process of meditating in a way that's easily understood that will increase your desire to learn more about the fantastic benefits. 
Stress Reduction
Using scientifically proven methods to lower stress levels through meditation, the teachers at Ten Percent Happier give users the tools necessary for remaining calm, even if they're faced with the most stressful situation.
Sleep
Sleep is the most crucial part of your day, and Ten Percent Happier will help you understand this through meditations specifically designed to help you get to sleep faster and wake up refreshed and ready to conquer the day. 
Focus
We are constantly bombarded with information and our days are generally full of distraction. Ten Percent Happier wants to make sure that you are able to maintain your focus by providing short and effective meditations that specifically promote and increase your attention levels. 
Once you've downloaded the app from the App Store or Google Play, you'll be offered a 7-day free trial. Ten Percent Happier reviewers love this, as it gives new users a hot second to decide if they actually want to invest the money as they explore the contents of the app (Content is available in-app only). A free version is available but only provides a few exercises. The free version is excellent for those wanting to get an idea of what meditating is all about and can be used as a starting point into the world of meditation. 
Signing in for the first time from your tablet or smartphone is the best! Here, you are greeted by co-founder Dan Harris and expert meditation teacher, Joesph Goldstein. These two could not be more different, but this is one of the things that makes Ten Percent Happier a little different than its competitors, Headspace or Calm. Dan and Joesph will take you through seven videos that will educate you on the basics of meditation. 
Meditation basics include: 
The best ways to get started

How best to clear the mind and the challenges that come along with it

How to work meditation into your daily routine

The importance of responding, not reacting to your surroundings

Overcoming the challenges of meditation

Tips and tricks to continuing the practice of meditation
To the novice meditator, these videos come across as helpful. However, if you've been at the meditating game for a while, you might be just a tad bit annoyed. You can definitely complete the videos in one sitting, but you must view them to completion before you're able to explore the complete library. 
The app is easy to navigate and divided into four clear tabs, including a tab for each - courses, singles, sleep, and talks. 
Courses are home to meditation skill-building exercises and seem to be specifically designed for you to explore topics including:

The Basics

Healthy habits

Mindful eating

Focus

Relationships

Emotions

Performance

Compassion

Stress better

Singles offers individual meditation sessions related to each course and based on meditation's fundamental principles: focus, happiness, waking up, and relationships. Once you have taken a couple of the courses and found a favorite teacher, you can seek them out on this tab. 

The Sleep tab is where all your sleep focused meditations live. Each course here ranges from three to 45 minutes. 

The Talks tab features lectures and talks from meditation experts that last about 10 minutes and cover specific topics, including:

Dealing with boredom

Meditating with past trauma

Working through anger

Courage, joy, and racism
If you decide to pay for the membership, you will also have access to a Profile tab that will keep track of your progress and put you in touch with a coach that can answer any questions you may have. The coaches at Ten Percent Happier act as a point person and meditative guide to help you along your journey. 
Is the Ten Percent Happier App Right For You?
Ten Percent Happier is excellent for someone looking for a simple way to start or get back into a consistent meditation practice. You will receive direction and teachings from world-renowned experts, making Ten Percent Happier a great way to learn from the best. The app is best for individuals, but because it's an app and available on a smartphone or tablet and rated for people as young as four, it really could be enjoyed by the whole family. 
Ten Percent could be an excellent app for you if:
You're looking to explore the benefits of meditation

You want to reduce daily stress

You've tried other meditation apps, but they were too advanced or confusing

You struggle with sleep issues 

You think meditation is for hippies and want to be proven wrong



Is Ten Percent Happier Legit?
Ten Percent Happier was founded by a group of people that genuinely believe in the benefits of meditation. Each guided meditation is taught by someone who is an expert in the field of meditation. 
Ten Percent Happier's goal is to take the "woo-woo" stigma out of meditation and make the practice of meditation cool in the eyes of everyone. Some TPH reviewers believe that if Dan Harris, a news anchor that once upon a time had a panic attack on live TV, can get into meditation, then anyone can. He was the last person that anyone thought would get on the "hippie train."
How Much Does the Ten Percent Happier App Cost?
As we mentioned before, Ten Percent Happier does offer their app as a limited version for free; however, if you're serious about learning the ways of meditation, you may want to look into the annual membership as the free version can be helpful for some. Still, most are bound to get tired of the limited options relatively quickly. 
Ten Percent Membership - $99.99/year

FREE 7-day trial  

Basics of meditation

Stats and performance-tracking

Daily reminders

500+ guided meditations

"Top of Mind" meditations of the day

Sleep meditations

Personal coaching

Practical teachings

Built-in timer

Listen offline capabilities



What Do We Think of the Ten Percent Happier App?
If you're looking for a meditation app that makes understanding the practice as a whole as easy as possible, we think you've found what you're looking for. Ten Percent Happier gives you access to over 500 guided exercises from world-renowned experts in various topics. They have a large arsenal of educational resources that are continually growing. The bottom line is that meditation is a personal experience, so you would be doing yourself a disservice if you didn't check out Ten Percent Happier to do your due diligence to better understand what they have to offer. 
Interested?
Find out if Ten Percent Happier is right for you
Talkspace review
Services
Online Therapy, Digital Clinic, Online Pharmacy, Health Apps
ReliefSeeker Visitors Get $80 OFF their 1st month! Talkspace is one of the largest online therapy platforms in the world! Exchange unlimited messages (text & voice) with a licensed thera...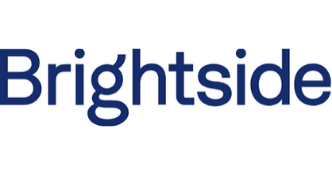 Brightside review
Services
Online Therapy, Digital Clinic
Effective anxiety and depression treatment - Get 50% OFF your first month - Consult doctors, get your prescriptions delivered, and talk to a therapist all-in-one place.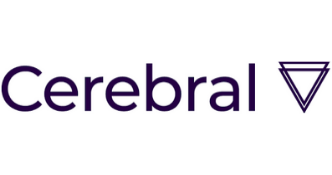 Cerebral review
Services
Online Therapy, Digital Clinic
Get 50% OFF your 1st Month! One of the most popular anxiety & depression treatments available -> Starting at $35 per week -> Online therapy, psychiatry, & prescription delivery...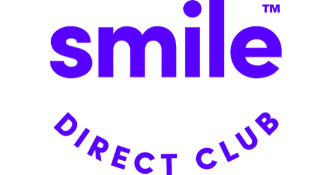 Smile Direct Club review
Services
Teeth Straightening
Alex Fenkell and Jordan Katzman, founders of Smile Direct Club, first met each other at a summer camp when they were both 13 years old and with mouths full of metal thanks to their braces. Y...
Curex review
Services
Digital Clinic
Get $75 OFF with code RELIEF75! Get long-term relief from your allergies with this at-home oral allergy immunotherapy treatment. +Get an at-home allergy test to see what you're allergic to!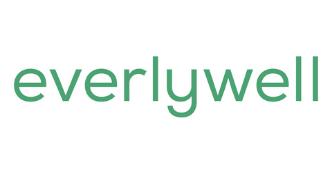 Everlywell review
Services
At-Home Lab Testing
EverlyWell has developed an impressive arsenal of at-home regulatory-compliant diagnostic tests, including food sensitivity, fertility, hormones, STDs, thyroid, metabolism, and most recently...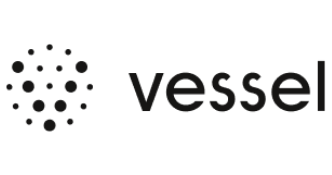 Vessel Health review
Services
At-Home Lab Testing
Get 20% OFF your 1st month with code RELIEFSEEKER! Vessel Health is an online testing kit provider that allows patients to get a better idea of their dietary and nutritional needs — based on...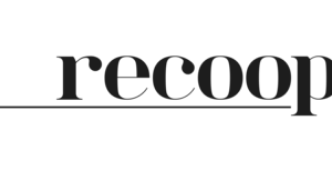 Recoop review
Services
Supplements
Get 15% off with code RELIEFSEEKER! Recoop offers supplements that help people combat the side effects of stimulants commonly prescribed for ADD/ADHD. Recoop's ingredients reduce crash sympt...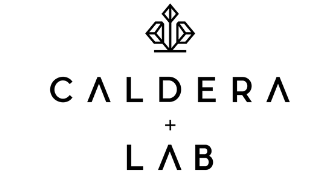 Caldera + Lab review
Services
Skin Care
Get 15% OFF with code RELIEFSEEKER15! Caldera + Lab's anti-aging skin serum "The Good" is a clean, non-toxic, multi-functional skincare product formulated with 27 wild-harvested, all-natural...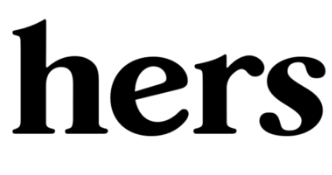 Hers review
Services
Online Therapy, Digital Clinic, Skin Care, Supplements
$10/mo special intro offer for custom anti-aging skin-care! Hers is a one-stop-shop for all things skin and hair care, sexual health, Primary Care, and Mental Health for women. Get fast &amp...