STDcheck Review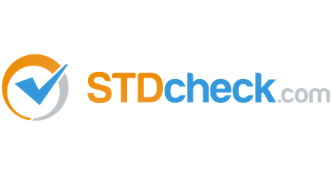 #2
Editor's pick for At-Home Lab Testing
STDcheck provides users with a safe platform to avoid awkward and somewhat uncomfortable situations that occur when you order a test STD kit online, which comes to your home. You have to collect your samples on your own without visiting a conventional lab to provide their urine and blood sample. STDcheck is that platform which is combining traditional methods of testing with the convenience of an online platform. With STDcheck, you will visit their partner counsellors office where you will submit your samples with the help of their trained staff, and if your result comes positive, you can further discuss treatment with them. STDcheck is an affordable platform that provides private STD testing options in the United States. STDcheck is driven to control the spread of STDs and HIV by education individuals online about the critical fights against someone of the most deadly infections and diseases. 
Accepts
Does Not Accept Insurance
Table of content
STDcheck Company Overview
Sexually transmitted diseases (STD) are very common across the United States of America. As most of us are aware, these diseases spread through vaginal, anal, and oral sex. These diseases can also be spread via intravenous drug use and nonsexual contact. Thus it becomes essential for anyone who considers themselves to have come in contact with an STD needs to get themselves checked immediately. The problem here is that the traditional systems of testing do not solve the problem in their entirety. That is why there is a need in the market for platforms like STDcheck to come up with user-friendly testing systems.
STDcheck is an online provider of medical testing that started back in 2010 by its founder Fiyyaz Pirani and is based out of Houston, Texas. STDcheck works with more than 4,500 CLIA certified laboratories across the United States. The advantage of STDcheck is that the results for most of the tests performed are given within 24-48 hours from the time sample is collected. The report is then made available to the user. Users can simply order their test kit from STDcheck's website and then show up at a lab nearest to them for a quick five-minute test.
Is STDcheck right for you?
One of the most important reasons why home test kits are better than the traditional methods of testing is the amount of time it saves and the convenience it brings to the users. In that case, STDcheck has emerged as one of the best in the industry. Once you order a test on their website, you can walk into one of their partner labs on the same day itself and that too, without a prior appointment. Once your samples are collected at the lab, you will get your results within 1-2 days, which is one of the best timelines you can expect. 
There are many sexually transmitted diseases that infect humans and so are the questions regarding them. You might want to first understand which tests you should go for and might want to gather some information about those diseases. STDcheck has created questionnaires on its website, which can help you address all these questions.
Also, STDcheck can save you a lot of money through their a la carte offerings whereby you can opt to get tests done for multiple diseases at the same time that will reduce your cost for those tests.
How Does STDcheck Works?
STDcheck works in 3 simple steps, order your STD testing, visit the test center, and get the results of the test.
The process begins by going to STDcheck's website and selecting the tests you want. To address your questions or concerns related to the tests like what test should I go for? What do my specific symptoms mean? And others, STDcheck has curated the answers to all of them so that you can select the test easily. After selecting the test, you can visit the lab at any time. You don't have to book an appointment prior to visiting the lab. 
STDcheck has over 4,500 certified test centers across the United States, so finding one that is near to you is easy. When you visit the lab to submit your samples, all the material required is provided by the lab. The lab technician will walk you through the process and help you if you have any questions. In most cases, the maximum time you will spend at the lab is 5 minutes to submit your samples.
After submission of your samples, your test results are shared with you in an online account that you have created at STDcheck. To address your questions related to the reports, you can speak with care advisors at STDcheck. If your results come positive, you can also speak with their doctors over the phone for a consultation. 
Is STDcheck Credible?
STDcheck is the only STDtesting site that offers FDA-approved HIV RNA early detection tests through their 4,500 labs which are CLIA-certified. The primary goal of STDcheck is to ensure that the medical information they provide is accurate, relevant, and is easy to understand. At STDcheck help from industry-leading physicians and healthcare providers is used to review the content is able to achieve the objectives of STDcheck. 
The testing provided by STDcheck is 100% private. Their labs provide tests not only for STD but for other diseases as well. No one at the collection point will know the disease for which you are being tested. Moreover, given the unique code, you will be able to access the lab, you don't have to show your ID card to perform the test, and the results are published to you on your private online account. 
STDcheck is 100% HIPAA compliant, and all their testing procedures and facilities are vetted by top experts from the industry to make sure they meet and exceed all standards of integrity, accuracy, and confidentiality. Moreover, to protect your data, 128 bits of encryption is deployed.
Services STDcheck Provides
STDcheck offers a wide range of tests that include sexually transmitted diseases and other diseases. After you have successfully logged into your private account, there are two categories in which their tests are divided, one test panel and two single tests.
Doctors Recommended Test Panels
If you are concerned about a range of diseases, then test panels make absolute sense. Their 3 test panels from which you can choose
Individual Test
STDcheck offers individual tests if you are only concerned about a single infection or want to go for a retest for an existing infection. The individual test you can go for is Hepatitis A, Hepatitis B, Hepatitis C, HIV 1 & 2 Antibody (4th Gen), Syphilis, Herpes I, Herpes II, Chlamydia, Gonorrhea, and HIV RNA Early Detection.
How Much STDcheck Cost? 
STD check provides one of the most affordable pricing in the market. All the prices include the consultation with the doctor if your test results come positive. There is an added cost if you want to receive a prescription from the doctor, and the cost is $95 per person. 
Pricing for Panel Tests
| | |
| --- | --- |
| Test | Price |
| 10 Test Panel | $198.00 |
| 10 Test Panel with HIV RNA Early Detection | $349.00 |
| | $129.00 |
| Herpes I & II | $130.00 |
Pricing for Individual Tests
| | |
| --- | --- |
| Test | Price |
| Hepatitis A | $24.00 |
| Hepatitis B | $24.00 |
| Hepatitis C | $24.00 |
| HIV 1 & 2 Antibody (4th Gen) | $79.00 |
| Syphilis | $79.00 |
| Herpes I | $65.00 |
| Herpes II | $65.00 |
| Chlamydia | $89.00 |
| Gonorrhea | $89.00 |
What Do We Think About STDcheck?
Sexually transmitted diseases have become a major problem in the United States of America, and the bigger problem that comes with it is testing. There's still a stigma that revolves around STDs due to which it becomes very important to safeguard the user's identity for which STDcheck has undoubtedly taken the best measures in all areas whether is the confidentiality at the point of the test or to protect the information of users on their website. Having a world-class infrastructure is very important to have accurate results, and for user safety, and in this regard, STDcheck is compliant with all the regulations. Technology plays a major role in protecting us from major threats, and STDcheck is progressing hand in hand with the latest technology. The proof of that is their HIV RNA Early Detection Test. Overall we believe STDcheck is a very good and simple platform for the users.
Interested?
Find out if STDcheck is right for you