BlueChew Review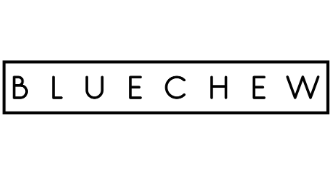 Bluechew, as its name suggests, is the first chewable form of treatment for E.D. (Erectile Dysfunction). Being chewable means that the active ingredient, sildenafil (used in Viagra) or tadalafil (used in Cialis) gets absorbed more quickly. Up until recently Viagra, and to a lesser extent, Cialis had the ED market on lock. But in 2018 the patent on Viagra expired. Since then the market has become flooded with countless companies all claiming to be the real thing. As 2019 draws to an end, there has never been a better time to suffer from ED. Not only are the generic versions Viagra and Cialis a fraction of the price, but thanks to all of the brands looking for a way to differentiate themselves from the rest, the entire process of treatment has become more convenient and discreet. The Viagra patent expired in 2018, and new companies are stepping up to be the next big thing in the ED and male enhancement industry. During this Blue Chew review, we will be taking a closer look at the latest form of ED treatment online and what makes it different from everything else on the market, how their online process works and if it is in fact the real deal.
Accepts
Does Not Accept Insurance
Table of content
BlueChew Company Overview
First of all, let's discuss what sets Bluechew apart from everything else on the market. Bluechew, as its name suggests, is the first chewable form of treatment for ED. Being chewable means that the active ingredient, sildenafil (used in Viagra) or tadalafil (used in Cialis), is released and absorbed into the body much faster than the tablets that are swallowed. This is because tablets that are swallowed will only release their active ingredient once they have been broken down in the stomach.
Another way in which Bluechew differs from the competition is that is available in two different forms, with users able to choose between sildenafil or tadalafil. One downside compared to the original forms of each drug is that patients don't have a choice in the strength of their chewable tablets. Viagra is available with 25mg, 50mg, or 100mg of sildenafil while Cialis is available with 5mg, 10mg or 20mg of tadalafil. With Bluechew, users are limited chewable tablets containing either 30mg of sildenafil or 6mg of tadalafil.
As we mentioned earlier, there is more to Bluechew than just the treatment. There is also the way in which you receive your treatment. Thanks to modern technology, you can be diagnosed with ED, receive your prescription and have your medication shipped directly to your home all without ever having to leave your home or experience the awkwardness that comes with having to consult a doctor in person about ED or collecting your medication from your local drugstore.


Is BlueChew Right for You?
BlueChew is an erectile dysfunction medication that can be taken orally without water. This ED medication can improve your sex life by enhancing performance for up to a few hours. 
This medication is also ideal for anyone that doesn't want to head to a doctor's office to get a prescription for ED pills. BlueChew doctors can determine if this medication is right for you during an online appointment.
Another major benefit of BlueChew is that you don't need to worry about feeling awkward at a doctor's office or in line at the pharmacy. The company partners with compound pharmacies all over the U.S. that can ship BlueChew directly to your home (in discreet packaging). 
BlueChew is right for you if you:
Suffer from erectile dysfunction
Find that you can't remain erect during intimacy
Want an easy and convenient way to take ED pills
Don't want to make an in-person appointment at your doctor's office for refills
Aren't allergic to sildenafil, tadalafil, or non-active ingredients in ED medication
Are healthy enough for sex
Don't suffer from chest pain, dizziness, or nausea during sex
Don't suffer from high blood pressure
Don't take medications that contain nitrates or guanylate cyclase
States in Which BlueChew is Available
Unfortunately, Bluechew is not available outside of the US or in some states. This ED medication can't be shipped to you or prescribed online currently if you live in:
Arkansas
Delaware
Hawaii
Idaho
Louisiana
Maryland
Mississippi
New Hampshire
New Jersey
North Dakota
Oregon
South Carolina
West Virginia

Is BlueChew Legit?
Buying ED medication online may feel a bit strange for patients that have never made a telehealth appointment. But the good news is that BlueChew doctors and the medications prescribed on this men's health site are 100% legit.
Is BlueChew Safe?
BlueChew is an FDA-approved medication that is completely safe for healthy men to take. As long as you don't have a preexisting condition or take certain medications, you should be in the clear to take this medication.
It's always important to be completely honest about your current medications and medical history with your doctors — both online and in person. As long as your doctor gives you the green light to start taking this medication, you're good to go.
The company hires licensed and certified doctors and nurse practitioners to review medical records and prescribe medication.
BlueChew's servers are HIPAA compliant, and your information and medical records will be kept safe.
Conditions BlueChew Treats
BlueChew specializes in treating erectile dysfunction in men. That's it! The company provides prospective and current patients consultations with licensed medical professionals to determine if the ED pills sold on the site are right for you.
This men's health company specializes in two types of chewable ED pills: Sildenafil and Cialis. Each type of ED medication comes with its own benefits and downsides.
Sildenafil can be taken an hour before sex, while Cialis must be taken several hours before intercourse. Sildenafil lasts up to eight hours, while Cialis can help men get aroused for up to 36 hours after taking the pill.
Sildenafil 
Sildenafil is one of the most popular medications for ED on the market. Otherwise known by its brand name, Viagra, Sildenafil is simply the active ingredient in the famous drug. After Viagara's patent ran out, other drug companies were able to start manufacturing their own versions of the product. 
The tablet should be taken an hour before sex
Improves blood flow
The ability to obtain and maintain an erection lasts between 4 to 8 hours
Sildenafil is most effective when taken on an empty stomach
Available in 20mg, 50mg or 100mg tablets
Known to cause the most side effects in this category, users can suffer from:

Cialis
Cialis is another famous brand name in the world of ED medication (its generic name is Tadalafil). This drug's benefit is that it can last for more than 24 hours (though the erection itself doesn't last that long). Patients can simply become aroused for up to 36 hours after taking Cialis. 
To be most effective, it is recommended that Cialis is taken 1 to 2 hours before sex
After being consumed, the subject will have the ability to obtain and maintain an erection when sexually or physically stimulated for up to 36 hours 
Unlike Sildenafil, Cialis can be taken on an empty stomach or right after a meal
It is available in doses of 2.5mg, 5mg, 10mg or 20mg tablets, which allows for the subject to take several small doses throughout the day or one large dose whenever required
Potential side effects:

Stuffy or runny nose
Headaches or migraines
Upset stomach
Indigestion
A warmth, redness, or tingly feeling known as flushing
Back pains/Muscle pains 

Cialis, when sold under the name of Tadalafil, retails for as much as $65 per tablet.
Benefits of BlueChew
There are plenty of benefits to buying erectile dysfunction medication through BlueChew over its competitors. The top benefits of making an appointment with a BlueChew online doctor and purchasing a subscription through the company are convenience, efficacy, and discretion.
Convenience
It's no secret that BlueChew tablets are super convenient. Each table is individually packaged, so you don't need to carry a large pill bottle around with you all day. Just slip a package in your pocket, and you're ready to go. 
Online doctor appointments are always way more convenient than in-person ones. Simply log on to BlueChew's website, and make an appointment with an erectile dysfunction specialist. A doctor or nurse practitioner will review your information and determine if the medication is right for you. No need to get in your car and drive to a doctor's office!
BlueChew's subscription program is also very convenient. You don't need to worry about prescription refills because your monthly tablets will be sent directly to your door.
Efficacy
BlueChew tablets work (and work well!). They are virtually identical Viagra and Cialis apart from one key area – chewable tablets can get to work far faster than treatments that are swallowed.
Chewable tablets are absorbed more easily by the body and can head right to the bloodstream, making them extremely efficient and fast-acting. 
Discretion
BlueChew customers also love this product because the company takes discretion very seriously. 
One of the major downsides to seeing a face-to-face doctor is that you need to have a face-to-face conversation with another human about your erectile dysfunction (and suffer through the subsequent conversation with your pharmacist).
All BlueChew appointments take place virtually, so you don't need to feel anxious about heading to a doctor's office. You can also get your medication delivered directly to your doorstep, so you don't need to feel awkward around yet another person.
The packaging is also super discreet with no branding whatsoever. 


How BlueChew Works
The first thing you need is to visit their website. Once there, click on the GET STARTED button. This will take you to a short medical health assessment questionnaire. Here you will answer a series of questions aimed at determining your suitability for Blue Chew Erectile Dysfunction treatment.
Your replies are then sent over to their Chicago-based doctors. If you are suitable for treatment with Bluechew, you will then need to choose whether you would prefer Bluechew chewable tablets containing either sildenafil or tadalafil. Once you have made a decision, you need to select the subscription option that best suits your needs and your pocket.
You can order a subscription through BlueChew or have a subscription sent to a compound pharmacy. You can use whichever pharmacy you want — but this ED company only partners with compound pharmacies.


How Much Does Bluechew Cost?
BlueChew is not only convenient and effective, but it's also extremely cost-effective. Most ED medications can cost upwards of $50 per tablet. Yet, BlueChew charges anywhere from $20 to $90 for an entire month's supply of ED pills.
It also offers patients free online consultations with medical professionals and free shipping. It has a money-back guarantee and offers even deeper discounts for monthly subscription services. 
The company even offers Bluechew free trials from time to time (in case you're concerned about the efficacy of the product). 
Even shipping is free at BlueChew, so you won't ever need to worry about paying exorbitant hidden fees to get your medication.

Sildenafil Subscriptions
ACTIVE - 6x30mg sildenafil chewable tablets per month for $20
BUSY - 10x30mg sildenafil chewable tablets per month for $30
POPULAR - 17x30mg sildenafil chewable tablets per month for $50
PRO - 34x30mg sildenafil chewable tablets per month for $90
Tadalafil Subscriptions
ACTIVE - 4x30mg tadalafil chewable tablets per month for $20
BUSY - 7x30mg tadalafil chewable tablets per month for $30
POPULAR - 14x30mg tadalafil chewable tablets per month for $50
PRO - 28x30mg tadalafil chewable tablets per month for $90
Within a few days, you will receive your first month's supply, discreetly packaged and shipped to you at no cost.


What Do We Think About BlueChew?
We love how BlueChew has made erectile dysfunction medication so easy. It's easy to get an online prescription for this medication, and it's equally easy to take it. Online appointments are as easy to make as chewable pills are to — well, chew.
BlueChew is far cheaper than the original branded drugs and gets to work far quicker. There's no need for embarrassing face-to-face interactions with anyone (including your doctor, pharmacist, or other patients). 
Thanks to the subscription plans, you'll never be caught short. We can't see a downside to Bluechew Erectile Dysfunction chewable treatment!
If you suffer from erectile dysfunction, don't want to drive to a doctor's office just to get a prescription for medication, and don't want to worry about refills or pharmacy visits, we recommend checking out BlueChew tablets.
Interested?
Find out if BlueChew is right for you