Aura Review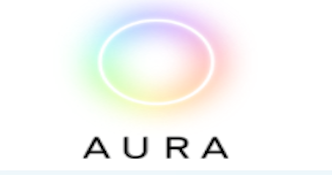 Why We Like Them
The Aura meditation app is a simple solution to reducing stress and increasing positivity through their 3-minute meditations. Aura provides short and sweet, personalized mindfulness meditations, life coaching, stories specifically for bedtime, and music wherever and whenever you need extra inner peace. 
Accepts
Does Not Accept Insurance
Aura Overview
Aura Wellness App Review
With the constant and seemingly ever-present threat of COVID-19, most of us have been paying particular attention to our physical health. And rightly so. However, this does raise the risk of us neglecting other areas of our wellbeing. One of these areas may be our emotional health. In this Aura Wellness App review, we will be taking a closer look at an app that aims to restore our emotional health and fill us with inner peace.
Aura Wellness App Overview
The Aura app developers claim that it can reduce our levels of anxiety and stress, help us become more focused in our daily lives, and enjoy a deeper and more relaxing sleep. Research has shown that people that practice daily meditation are less likely to experience symptoms of depression and are generally happier people. So how exactly is this app able to do all of this? The answer is quite simple; through its daily, 3-minute meditations that increase our positivity and reduce our stress, along with its short yet effective meditations. The app also offers life coaching, music, and stories designed to improve our emotional well-being.
Let's take a moment to get a closer look at mediations offered by the Aura App:
Personalized Meditations
Every time you use the app, you will be asked to rate your experience. This information allows the app to learn what you prefer and offer you suggestions that become more relevant and personalized as time passes. Aura's developers claim that their app uses the most sophisticated personalization engine and is based on the latest developments in the field of machine learning.
Aura aims to have meditations and coaching sessions for everyone. – from the novice who is still trying to learn how to quiet their mind to the more experienced user. Aura has one of the most extensive and diverse libraries of content related to mediation, with thousands of different guided meditations, unguided meditations, stories, and life coaching sessions in the world.
Their library of mediation includes categories like: 
Happiness

Morning

Parenting

Sleeping

Peacefulness

Releasing anger 
Aura is set on being THE meditation app for everyone, from the beginner who's trying to get into a meditation practice to the more advanced meditator that could sit in the same position and "OHM" forever. Aura's meditations last between three and 30 minutes.
Life Coaching
Many of us are taking advantage of the extra free time we may have during quarantine to improve ourselves. Aura offers life coaching sessions covering a wide range of topics that include entrepreneurship, learning a new skill, or starting a new career. These recordings are designed to motivate, instill self-confidence, and maximize the lister's potential. 
Sleep
After a stressful day, many of us struggle to switch off at night and end up tossing and turning the whole night through. The Story feature will help ease you into a restful state with a calming story. Who said bedtime stories were only for kids? The Sleep feature also contains several relaxing mediations and soundscapes.
Music
In the app's Music section, you will find a vast collection of:
Natural soundscapes

Classical music

Focus music 

Downloadable content suitable for a wide variety of purposes and occasions
What are the Features of the Aura App?
In addition to the previously mentioned sections for meditation, life coaching, sleep, and music, Aura also offers users the following features:
Mood Tracking
Allows you to track, follow and learn your mood patterns

Provides insight on why you may be feeling the way you are
Notifications and Reminders
You can be reminded to take a break and practice mindful breathing.
Aura Network
The Aura Network allows you to connect with other app users and share experiences, offer support, and more. Aura understands that community can be a powerful thing and wanted to be able to provide its users a place to feel less alone. 
Gratitude Reflections
A journal feature where you can identify and record what you are grateful for each day. You can think of this as an excellent way to check-in with yourself and allow yourself to face how you're feeling head-on. For example, if you've had a stellar day, utilizing Aura's journal feature will allow you to come back to your reflection on a day that maybe wasn't so great to remind yourself that with the darkness always comes light.
Integration with Apple Health 
Aura allows iOS users to save mediations and sleep sessions to their Apple Health using their Mindful Minutes.
Is Aura Meditation App Credible?
With the Aura App boasting more than 30,000 5-star reviews on the App Store and a 4.5/5 rating from over 10,000 users over at the Google Play Store, it's clear that it is not only credible but also an excellent, and popular wellness app. 
If that doesn't tell you about its legitimacy, Aura has also been recognized by many well-respected media companies, including Forbes, Apple, and Tech Crunch, as one of the "Apps We Love."
How Much Does Aura Meditation App Cost?
Aura is free to download and use. However, the app's full features are only available to paying Premium subscribers. Non-paying users have one 3-minute meditation they can use daily. Aura does offer a 7-day free trial of Premium Membership for those wanting to explore before they commit.
Premium Membership 
Monthly - $11.99

Annual - $59.99 or $4.99/month (billed once, annually)

Lifetime - $399 (Billed once and you're set for life)
Aura Premium Features:
Meditate, listen to music, life coaching sessions, and other features 24/7
Choose between 3, 7, or more than 10-minute guided meditations.
Download and save meditations to listen to them whenever you wish--online or offline
Free Features:
Reduce stress anxiety with a guided 3-minute meditation every day
Personalized meditations suggested by the app based on the feedback you leave. 
Choose from an extensive library of meditations suitable for every situation or feeling.
Save meditations to listen to them whenever you wish 
Enjoy unguided meditations with relaxing soundscapes as a background.
Rate your experience to improve personalization 
How Does Aura's Cost Compare to Other Apps Cost?
We've reviewed the top meditation apps, and because we always want our readers to be informed, here are the costs associated with each:
Please keep in mind that each of the above apps comes with various features, and it's really up to you to make the final call on which meditation app works best for you. Meditation is a personal practice, and depending on what you're looking for, one of the above may be precisely what you're looking for. If you're interested in learning more about each, follow the links above and check out the posted reviews. 
What Do We Think About Aura Meditation App?
It's hard to argue with over 30,000 5-star ratings at the App Store and a 4.5/5 rating in the Google Play Store. The almost $12 monthly subscription is comparable to other meditation apps available, but it's good to keep in mind that there are numerous free meditation apps out there. We suggest that those new to meditating or those wanting to find a daily guided meditation stick to the free basic membership because of the cost. However, if you're going to take advantage of the many features available in the premium version, we suggest that you take advantage of the annual membership cost, which drops the monthly cost down to a much more appealing $4.99 per month. Either way, we definitely recommend taking advantage of the 7-day free trial of the Premium Membership before committing to a subscription!
Interested?
Find out if Aura is right for you
Talkspace review
Services
Online Therapy, Digital Clinic, Online Pharmacy, Health Apps
ReliefSeeker Visitors Get $80 OFF their 1st month! Talkspace is one of the largest online therapy platforms in the world! Exchange unlimited messages (text & voice) with a licensed thera...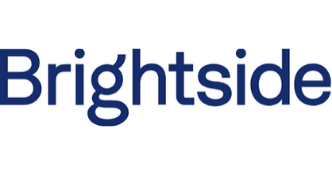 Brightside review
Services
Online Therapy, Digital Clinic
Effective anxiety and depression treatment - Get 50% OFF your first month - Consult doctors, get your prescriptions delivered, and talk to a therapist all-in-one place.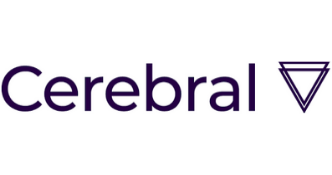 Cerebral review
Services
Online Therapy, Digital Clinic
Get 65% OFF your 1st Month! One of the most popular anxiety & depression treatments available -> Starting at $35 per week -> Online therapy, psychiatry, & prescription delivery...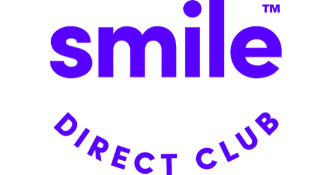 Smile Direct Club review
Services
Teeth Straightening
Alex Fenkell and Jordan Katzman, founders of Smile Direct Club, first met each other at a summer camp when they were both 13 years old and with mouths full of metal thanks to their braces. Y...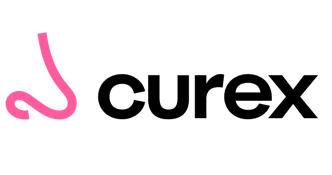 Curex review
Services
Digital Clinic
Get long-term relief from your allergies, asthma, and eczema. Use code RELIEF75 to take $75 off your first order of at-home immunotherapy with Curex.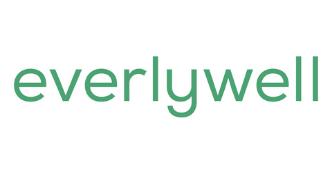 Everlywell review
Services
At-Home Lab Testing
EverlyWell has developed an impressive arsenal of at-home regulatory-compliant diagnostic tests, including food sensitivity, fertility, hormones, STDs, thyroid, metabolism, and most recently...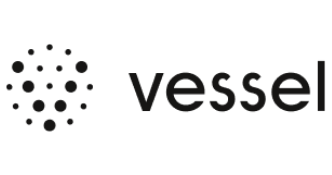 Vessel Health review
Services
At-Home Lab Testing
Get 20% OFF your 1st month with code RELIEFSEEKER! Vessel Health is an online testing kit provider that allows patients to get a better idea of their dietary and nutritional needs — based on...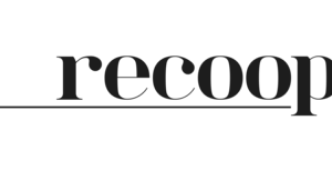 Recoop review
Services
Supplements
Get 15% off with code RELIEFSEEKER! Recoop offers supplements that help people combat the side effects of stimulants commonly prescribed for ADD/ADHD. Recoop's ingredients reduce crash sympt...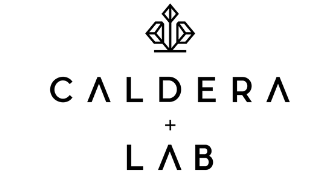 Caldera + Lab review
Services
Skin Care
Get 15% OFF with code RELIEFSEEKER15! Caldera + Lab's anti-aging skin serum "The Good" is a clean, non-toxic, multi-functional skincare product formulated with 27 wild-harvested, all-natural...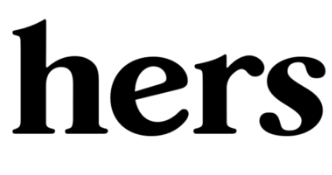 Hers review
Services
Online Therapy, Digital Clinic, Skin Care, Supplements
$10/mo special intro offer for custom anti-aging skin-care! Hers is a one-stop-shop for all things skin and hair care, sexual health, Primary Care, and Mental Health for women. Get fast &amp...