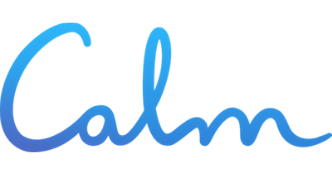 Why We Like Them
Calm is a meditation, relaxation, and sleep application created with the mission to make the world a happier and healthier place to live. Just with a tap of a button you get access to breathing exercises, sleep stories, and meditation techniques.
Accepts
Does Not Accept Insurance
Calm Overview
App Overview-Calm
Launched back in 2012 by founders Alex Tew and Michael Acton Smith, Calm took a short amount of time to become one of the best meditation applications available out there. In 2017, Clam was named as the iPhone App of the year by Apple and in 2018 was featured as "Editors Choice" by Google Play. Moreover, a major study conducted on over 200,000 iPhone users across the globe, Clam was found to be "the world's happiest app". The app that made people feel happier by spending time on it. 
By creating unique audio content with the help of experts, Clam strengthens mental fitness and tackles some of the biggest mental health challenges we face today. Challenges like, anxiety, insomnia, stress, and depression. The most used feature of the app is called "The Daily Calm" which is essentially a 10-minute meditation that aims to explore a mindful theme and have an inspiring concept each day. To facilitate better sleep and help people with insomnia, Calm also has sleep stories, sleep music, meditation lessons, sounds of nature, and masterclasses delivered by world experts.
The calm app is free to download with access to some free content but a paid subscription gives you access to their premium account. 
The Calm app has been built on a digital platform but the company hasn't restricted itself by digital boundaries. They are also expanding their offline services by partnering with the best companies out there to bring more peace, clarity, and perspective into the lives of millions of people out there.

The Best Way to Get Started With Calm
Calm has much to offer for those who seek to find what they are looking for. But to reach the top of the mountain, you have to start from the bottom and find your way to the top. 
If you have joined Calm to learn mindfulness meditation then the recommended place to start is with their 7 Days Calm program which offers basic insight on mindful meditation and eventually moves on to the 21 Days Calm program. Given that you have now built the foundation to learn more advanced techniques about mindfulness meditation through Calm's 7 Days and 21 Days program, you should start exploring their library of sessions and programs which address key topics like sleep, focus, gratitude, and mindfulness. 
One of the best ways to leverage the Calm app is using their "the Daily Calm" feature which is essentially a 10-minute session that explores the dimensions of a new topic every day. These sessions are specially curated by the experts of Calm so that you don't have to do all the digging, plus it's the best way to make sure that you are able to develop a regular practice.
Suggestion: To get the best out of these sessions, it is recommended that you use Headphones to minimize distractions and also switch off your phone or better put it on airplane mode. 
If you are joining Calm to improve your sleep, then it is recommended that you start with their collection of 100 plus sleep stories to help you drift off to restful sleep. These sleep stories are created in a wide range of topics such as classic literature, nature essays, children's tales, scientific articles, and much more. New sleep stories are added on a weekly basis so that you can listen to new stories every time. On top of that, Clam has also curated a list of sleep music which you should definitely checkout.

Overview of Calm Content
The calm app comes with many types of content that touch upon a wide range of topics and are essentially designed to cater to specific requirements for a healthy life. Various content at Calm are:
Calm Body
It is a collection of 10-minutes sessions that are designed to walk you through mindful movements with gentle stretching exercises. These movements help you release body stress and recharge your mind. Calm Body sessions are designed to be used at various points in the day and currently, there are right such sessions you can choose from:
Morning Wake Up
Afternoon Reset
Mindful Warm-Up
Mindful Cool Down
Evening Wind Down
Morning Stretch
Evening Stretch
Back Care
Daily Calm
It is the most used and most popular feature of "the world's happiest app". It is essentially a 10-minute guided session of mindfulness meditation where a new Daily Calm session is released every day with a new topic that focuses on different aspects of mindfulness.  The topics provide great insight into mindfulness meditation to both beginners and advanced meditation students. 
To access Daily Calm you will require a Calm Premium subscription, but free users can access some of the most popular Daily Calm sessions. 
Sleep Stories
The stories are designed and narrated in a way to help users fall asleep while listening to them. There is a variety of stories you can choose from, everything from the Sierra Nevada to magical waterfalls. The stories transition from the hustle of daily life to a subtle calm evening and they even have stories when you want to take a quick nap. 
The stories come under various categories like "Nature", "Fiction" and "Music" where you can choose from over 50 different narrators to read you the story. Calm is known to use some of the most advanced techniques to help their users. For instance, their stories are designed to include ASMR (Autonomous sensory meridian response), a response that people give to certain auditory stimuli. This helps users fall asleep and feel more relaxed while listening to these stories.
Calm Music
The Calm Music is essentially music tracks specially curated by Calm to help their users "Focus", feel more "Relaxed", to "Sleep" and are furthermore categorized as "Lullabies", "Soundscapes" and "Nature Melodies". Calm music is just like your everyday music player with features like autoplay and loop but instead of listening to your everyday music, you can listen to music that can help you live a healthier life.
Breathe Bubble
Breather Bubble is the section where you can access different breathing exercises curated by Calm. Breathing exercises help you in your journey of mindfulness meditation, improve your health, and calms your body and mind. You can choose the length of the exercise and switch between different breathing patterns. 
Calm Masterclass
Calm Masterclass is a session that is exclusively given at Calm by experts around the world. These world-renowned experts help you apply the techniques of mindfulness to your daily lives with the help of their own experiences. The thing with meditation is that you have to experience it to understand it, so these experts help you experience different dimensions of meditation using their own experiences. 
The Masterclasses will include free introductory videos but access to Calm Premium is required to watch the complete videos.

Features of Free App Vs Features of Premium App
The Free Version
The free version of the app includes timed meditation (with less guidance), you get access to Day 1 of all the multi-day meditation programs and access to Breathe Bubble along with one sleep story.
While using guided or unguided meditation sessions, the free version of the app allows you to play selected nature sounds and/or music in the background. The scenes provided by the app are accessible to the user of the free version. Four scenes are pre-loaded in the app and more can be downloaded from their library of scenes. 
Even after completing the free trial the free options will remain unlocked irrespective of the fact that you buy their subscription or not. After completing the free trial period some other features will also be unlocked which included Calm Music and some sleep stories.  
Calm Premium
With Calm Premium, you unlock the full library of premium guided meditation sessions, music, stories, and other features. Premium account allows you to access everything that is there on the app which is available on iOS and Android. The premium subscription of the app gives you access to:
A new original Daily Calm every day
Hours of premium content that includes guided and unguided meditation covering issues like sleep, stress, anxiety, gratitude, and much more. 
Access to the complete library of 120+ sleep stories where new sleep stories are added on a weekly basis
Premium exclusive music tracks for relaxation, focus, and sleep
Access to Calm Masterclass featuring world-renowned mindfulness experts
What do we Think About Calm
In the era where stress, anxiety, and depression is as real as real can be, an application that uses the most basic fundamentals of meditation, mindfulness, healthy body and healthy mind and makes a wonderful app out of it which can be helpful to anyone is nothing short of a gift to the world. Supporting our thought about Calm is the fact that they have been recognized by many across the globe and we now see some of the most known people of the world collaborating with Calm and taking the app to new levels. Moreover, the Calm app facilitates not only one section of the people but everyone including young minds which makes the app a great platform to enable healthy minds across the globe.
Interested?
Find out if Calm is right for you
Talkspace review
Services
Online Therapy, Digital Clinic, Online Pharmacy, Health Apps
ReliefSeeker Visitors Get $80 OFF their 1st month! Talkspace is one of the largest online therapy platforms in the world! Exchange unlimited messages (text & voice) with a licensed thera...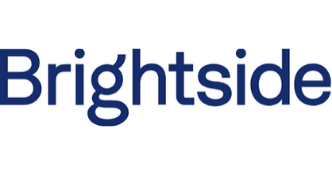 Brightside review
Services
Online Therapy, Digital Clinic
Effective anxiety and depression treatment - Get 50% OFF your first month - Consult doctors, get your prescriptions delivered, and talk to a therapist all-in-one place.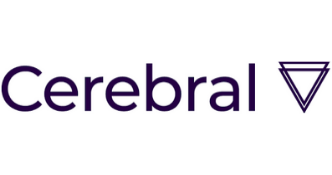 Cerebral review
Services
Online Therapy, Digital Clinic
Get 50% OFF your 1st Month! One of the most popular anxiety & depression treatments available -> Starting at $35 per week -> Online therapy, psychiatry, & prescription delivery...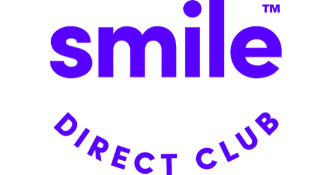 Smile Direct Club review
Services
Teeth Straightening
Alex Fenkell and Jordan Katzman, founders of Smile Direct Club, first met each other at a summer camp when they were both 13 years old and with mouths full of metal thanks to their braces. Y...
Curex review
Services
Digital Clinic
Get $75 OFF with code RELIEF75! Get long-term relief from your allergies with this at-home oral allergy immunotherapy treatment. +Get an at-home allergy test to see what you're allergic to!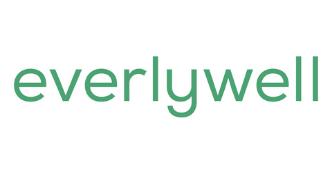 Everlywell review
Services
At-Home Lab Testing
EverlyWell has developed an impressive arsenal of at-home regulatory-compliant diagnostic tests, including food sensitivity, fertility, hormones, STDs, thyroid, metabolism, and most recently...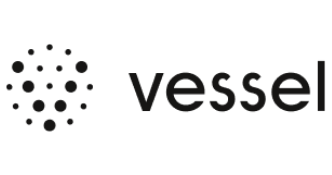 Vessel Health review
Services
At-Home Lab Testing
Get 20% OFF your 1st month with code RELIEFSEEKER! Vessel Health is an online testing kit provider that allows patients to get a better idea of their dietary and nutritional needs — based on...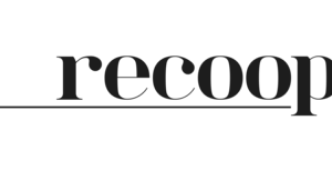 Recoop review
Services
Supplements
Get 15% off with code RELIEFSEEKER! Recoop offers supplements that help people combat the side effects of stimulants commonly prescribed for ADD/ADHD. Recoop's ingredients reduce crash sympt...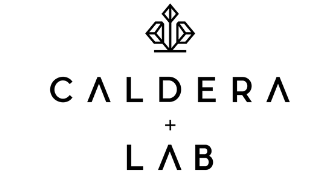 Caldera + Lab review
Services
Skin Care
Get 15% OFF with code RELIEFSEEKER15! Caldera + Lab's anti-aging skin serum "The Good" is a clean, non-toxic, multi-functional skincare product formulated with 27 wild-harvested, all-natural...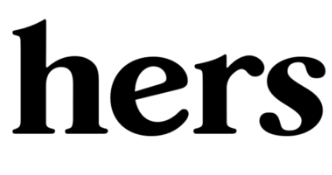 Hers review
Services
Online Therapy, Digital Clinic, Skin Care, Supplements
$10/mo special intro offer for custom anti-aging skin-care! Hers is a one-stop-shop for all things skin and hair care, sexual health, Primary Care, and Mental Health for women. Get fast &amp...