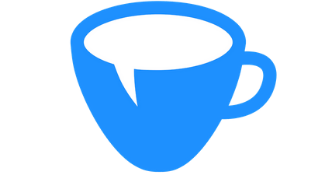 Why We Like Them
7 Cups, also known as 7cupsoftea is an online platform that allows anonymous messaging with your peer listeners and/or licensed therapist. 7 Cups refer to themselves as "the world largest emotional support group" that has helped over 25 million people so far. No matter what you are going through, if you need someone to talk to, simply login to 7 Cups and chat with trained listeners who are available for you 24/7. 7 Cups provide both free and paid platforms for online therapy.
Accepts
Does Not Accept Insurance
7 Cups Overview
7 cups Company Overview
7 cups provide emotional support service online, where they help you to connect with people anonymously. These people you are connecting with are trained in active listening and during your conversation with these listeners focus is more on the speaker to make sure you are being heard. By joining 7 cups, you can either connect one on one with peers or can join a chat group. It is completely up to you that the kind of service you want to avail with 7 Cups. When it comes to fighting stress, anxiety or any other mental health issue, it is always beneficial to be heard, there is great power in listening. Not everyone has someone they can talk to freely or have someone who has been through the same to understand your situation. 7 Cups connects you with the support groups and individuals who listen and understand you. By connecting with 7 Cups community you can find support and friendship in chat rooms and forums for many common issues like anxiety, depression, relationship issues and more.
In case you need more support than just peer to peer conversation or support group chats, 7 Cups also provide an online therapist to support and guide you. You can get a session with an online therapist if you are of age 18 and plus at just $150 per month. In this service, you can chat with your therapist twice a day, 5 days a week. This service is much more affordable than finding a traditional therapist near you where each session can cost $100 and above. Even if you are looking out counselling sessions for your kid, 7 Cups also provide online therapy for teens aged between 13-17 years of age.
Is 7 cups right for You?
7 cups are one of the leading online therapy platforms in the world. There are many success stories associated with this organization like, they have kept people from committing suicide, they have also helped people with addiction and showing them a ray of hope into their life. Everyone likes to talk to someone every now and then but don't have enough people around to talk to. 7 Cups community is very supportive, and you can reach out to your support group or an active listener whenever you want, even if a small thing is bothering you. Their licensed therapists and trained listeners are prepared to support you at any time. Moreover, if you think that a specific support group which you are looking for does not exist already, you can also go ahead and create one.
7 Cups are supporting millions of people each month. Majority of people who need help do not have money to visit a professional therapist. 7 cups believe in caring for people with fewer resources. Everyone who is associated with 7 Cups is very warm and caring towards people. They understand that people need to feel secure and connected in order to overcome their problems with the help of online therapy and support groups. Not everyone wants to come forward with their problems and be transparent about their identity, 7 Cups also allows you to stay anonymous during your interactions.
You can have unlimited therapy which allows you to have someone who is always there to chat with you. You can also have private chats with active listeners, where you can go a little more personal during your conversations. Also, you can check the rating of listeners of 7 Cups to see how well they listen and how empathetic they are, so that you can find the right person for yourself. In addition to all of this, you can also discover your personal growth path and learn new coping skills so that you can grow stronger each day.
Additionally, a lot of people are looking for online licensed therapists or teen therapy, these options are also available at 7 Cups to give you that extra help you need.


How 7 cups Works?
To start with 7 Cups is very easy and simple. Especially if you are a busy mother or have a hectic job and it is difficult for you to keep up with the appointments, online therapy with 7 Cups is very convenient and affordable. To start with, you first must create an account with an email ID. Once the account is created, you can now surf through the site and connect with peers and groups for free. You can even create a group if you do not find a support group you are looking for on 7 Cups. All the listeners of 7 Cups are trained in active listening and they are focused more on what you are saying rather than talking more themselves. Your identity is kept anonymous during your interactions.
If you want to go with a licensed therapist, then you have to share more information than just your email id. Before starting with a licensed therapist, 7 Cups will ask for some information about yourself as well as your payment details. Your information will help your therapist to reach out to you in case they find you in great danger. Once your account is created, a bot will ask some basic questions like your history or if you have seen a therapist before, about your current struggles and other general information. This information is used by 7 Cups to find out what you are looking for.
Based on the information gathered during your short interview with the bot, 7 Cups will assign you with a suitable therapist. You can also go through the list of therapists available and choose one for yourself. After this, a private chat room will be given to you and your therapist where you can message as often as you want. Your therapist will reply to you 2 times a day for 5 days a week.
Online therapy with 7 Cups is much more private and affordable than visiting a traditional therapist yourself. It saves a lot of your time and money and allows you to interact with your peer, support group or therapist as per your own convenience. 7 Cups therapists do not prescribe medicines, however, if they feel that medication is required, then they will connect you with a primary care physician.
Is 7 cups Credible and Private?
When it comes to online therapy 7 Cups is a reliable platform for you to look up to. All the listeners of 7 Cups are trained in active listening and the therapists are licensed the same as a traditional therapist. When you create an account on 7 Cups as a member or as a guest, they ask for some basic information like your name, email Id, but as per their confidentiality policy, your personal information is never shared with another member, their listeners or anyone else.
In case you sign up for the paid service with their therapist, you will need to provide more personal information, like full name, billing address and payment details but 7 Cups promises that none of this information is shared with anyone, including the therapist.
Services 7 cups Provide
7 Cups provide a couple of options for you to choose from depending upon your needs. All the services are completely anonymous, and your personal details are not shared with anyone. The services you can avail from 7 Cups are:
Online chat caring listeners: You can chat with trained volunteers who are available 24/7 to give emotional support. It's a one on one interaction session with their volunteers trained in active listening.

Support Group: These are scheduled support group sessions where you can join and share your wisdom and life experience with your group and help others. You can find support and friendship in these forums for many issues like depression, anxiety, relationships, LGBTQ+ and more.

Online therapist: If you need a little extra help or support then you can avail for this service to get connected with a licensed therapist online. You can message your therapist anytime you want, and they will reply to you 2 times a day for 5 days a week. This service is only for 18 years and above.

Teens Therapy: 7 Cups have trained listeners especially for teens between the age of 13-17. They also have lively teen communities, forums and chat rooms for you to share with peers who understand what you are going through.

Self Help: This is specially designed for you to track your personal growth path and learn new coping skills to grow stronger each day.
How Much 7 cups Cost?
Most of the services provided by 7 Cups are free. Their focus is to be able to help even those who have limited resources and cannot afford expensive therapy sessions. However, if you choose to connect with an online therapist, then you have to pay $150 a month to avail the service.
What Do We Think About 7 cups?
7 Cups is a simple and affordable online therapy platform that allows you to connect with others for help. You can have it on your phone, the app is available in both iOS and android app stores. You can message your therapist anytime you want at your own convenience. You don't have to take out time to make an appointment, you can connect with your therapist during a lunch break or when your kids go to sleep. Most of the services are free where you can connect with your support group or a listener who will listen to you. The best part is that 7 Cups keeps your identity anonymous and takes complete care of your privacy.
Interested?
Find out if 7 Cups is right for you
Talkspace review
Services
Online Therapy, Digital Clinic, Online Pharmacy, Health Apps
ReliefSeeker Visitors Get $80 OFF their 1st month! Talkspace is one of the largest online therapy platforms in the world! Exchange unlimited messages (text & voice) with a licensed thera...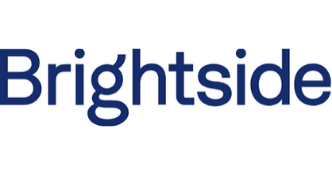 Brightside review
Services
Online Therapy, Digital Clinic
Effective anxiety and depression treatment - Get 50% OFF your first month - Consult doctors, get your prescriptions delivered, and talk to a therapist all-in-one place.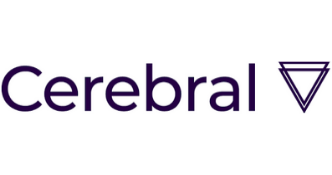 Cerebral review
Services
Online Therapy, Digital Clinic
Get 50% OFF your 1st Month! One of the most popular anxiety & depression treatments available -> Starting at $35 per week -> Online therapy, psychiatry, & prescription delivery...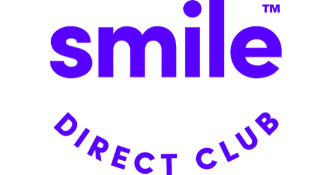 Smile Direct Club review
Services
Teeth Straightening
Alex Fenkell and Jordan Katzman, founders of Smile Direct Club, first met each other at a summer camp when they were both 13 years old and with mouths full of metal thanks to their braces. Y...
Curex review
Services
Digital Clinic
Get $75 OFF with code RELIEF75! Get long-term relief from your allergies with this at-home oral allergy immunotherapy treatment. +Get an at-home allergy test to see what you're allergic to!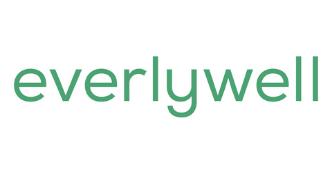 Everlywell review
Services
At-Home Lab Testing
EverlyWell has developed an impressive arsenal of at-home regulatory-compliant diagnostic tests, including food sensitivity, fertility, hormones, STDs, thyroid, metabolism, and most recently...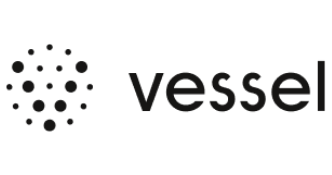 Vessel Health review
Services
At-Home Lab Testing
Get 20% OFF your 1st month with code RELIEFSEEKER! Vessel Health is an online testing kit provider that allows patients to get a better idea of their dietary and nutritional needs — based on...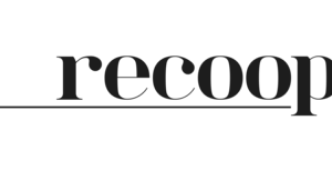 Recoop review
Services
Supplements
Get 15% off with code RELIEFSEEKER! Recoop offers supplements that help people combat the side effects of stimulants commonly prescribed for ADD/ADHD. Recoop's ingredients reduce crash sympt...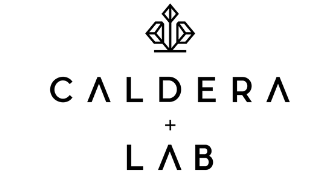 Caldera + Lab review
Services
Skin Care
Get 15% OFF with code RELIEFSEEKER15! Caldera + Lab's anti-aging skin serum "The Good" is a clean, non-toxic, multi-functional skincare product formulated with 27 wild-harvested, all-natural...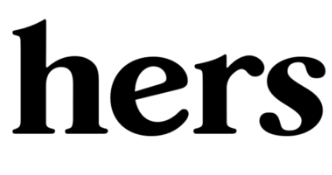 Hers review
Services
Online Therapy, Digital Clinic, Skin Care, Supplements
$10/mo special intro offer for custom anti-aging skin-care! Hers is a one-stop-shop for all things skin and hair care, sexual health, Primary Care, and Mental Health for women. Get fast &amp...