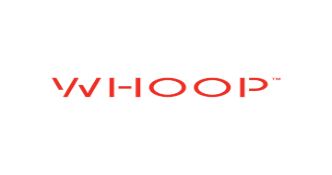 Why We Like Them
WHOOP is a company that provides heart rate variability, sleep, and recovery data to users via a comfortable wrist band. It specializes in providing data for high-performance workouts.
Accepts
Does Not Accept Insurance
WHOOP Overview
WHOOP Company Overview 
This heart rate variability monitor gives users a deeper understanding of their health data. Users wear the band 24 hours a day and get data related to sleep, recovery, and exercise habits. 
Designed specifically for users with high-performance lifestyles, this band is comfortable and stylish. It wicks away sweat while it helps return users to their baselines for quicker recovery. Its battery lasts for five days; you don't even need to take the WHOOP band off to charge it! 
The main features of the WHOOP band include:
Sleep coach
Strain coach
WHOOP journal

Is WHOOP Right For You? 
WHOOP was designed for people with high-performance lifestyles that need a little extra assistance to stay at peak performance. WHOOP is right for you if you need help:
Monitoring sleep habits
Monitoring workouts
Knowing when your body needs rest and recovery time
Understanding the best times to push yourself harder
Building strain
Monitoring your health trends
Returning to your baseline after stressful situations
Is WHOOP Credible?
WHOOP is worn by famous athletes, including pro golf champions, mountain bike world champions, and Crossfit Games world champions. It has been featured in major magazines, including Sports Illustrated, TIME, and ESPN. 
Reviews from all three magazines include:
"That 24/7 personalized data is exactly why LeBron's trainer and others are gravitating towards the new Whoop system." - Sports Illustrated
"WHOOP's key advantage over other fitness bands is the amount of data it collects...The band itself is surprisingly simple" - TIME
"The device delivers actionable and behavioral recommendations tailored to the user, depending on the information it receives." - ESPN
The University of Arizona also completed an analysis of WHOOP's sleep program and found it better than the gold-standard of sleep tracking (polysomnography monitoring). Compared to polysomnography monitoring, WHOOP was more reliable and non-invasive. 
Let's face it: a sleep tracker that doesn't disturb your sleep is a must!
The study was published in the Journal of Clinical Sleep Medicine. 
Dr. Sairam Parthasarthy, MD, and professor of medicine at the university stated, "The accuracy of WHOOP as a wearable and its availability compared to the limited accessibility of polysomnography may in the future facilitate better population-health management."
Healthcare Conditions Treated by WHOOP  
The most common healthcare conditions WHOOP treats include:
Increased resting heart rate
Decreased heart rate variability
Sports injuries
Overconsumption of alcohol
Jetlag
Sleep disruptions
Workout strains
Poor workout recovery times
Low exertion levels in high-intensity workouts
WHOOP claims that it can help ease the above conditions and states that users get up to 41 more minutes of sleep per night after wearing the band. It can decrease injuries by 60%, and users report drinking less before bed. 
The band is able to do this by providing exact fitness, training, and sleep data, including the exact amount of sleep individual users need each night. It can also accurately track REM, deep sleep, and light sleep — as well as your optimal bedtime and wake time. 
It takes the guesswork out of workouts by advising users when to push harder and when to rest. It measures recovery through heart rate variability and recommends exertion levels based on holistic data. 
One of its most popular features is its journal that shows trends over time, allowing for more accurate daily feedback and actionable goals. 
Monitoring your HRV also allows your body to recover faster after emotional stressors. That means you can stay in peak performance mode during times of duress and emotional stress. 
How WHOOP Works
It's super easy to get started with WHOOP. In fact, you can start enhancing your workouts and getting better sleep in just three easy steps:
Order Your WHOOP Strap
Order your strap on the website and sign up for your six-month commitment package. 
Start Wearing Your Strap
When you receive your strap, charge it and start wearing it! It's important to wear the strap for 24 hours a day to get accurate feedback. Its battery life is five days, which means you won't need to charge it more than twice a week. 
Start tracking your daily analytics and get advice on how to workout smarter, optimize performance, and get better sleep. 
Join the Community
One of the best parts of WHOOP is its community! Within the app, you can create teams, activities, and groups. Stay in touch with other WHOOP users and stay motivated through challenges. 
WHOOP NOT treat Some Conditions 
When it comes to decreasing recovery times and increasing biological data insights, WHOOP knows what's up. Yet, this fitness and HRV tracker doesn't do everything. 
One important distinction between WHOOP's offerings and other fitness bands is that this band doesn't offer fitness coaching (meaning, you won't get notifications to stand up, breathe, or move).
Instead, this product offers plenty of advice via an app regarding fitness and recovery data. 
Other services this fitness band can't offer include:
Tell time
Alerts or immediate fitness data
Move, stand, or exercise reminders
In-depth health data not related to HRV, recovery, or sleep
Pricing: How Much Does WHOOP Cost? 
All WHOOP memberships come with the basic ProKnit onyx (black) band that fits around your wrist. 
WHOOP's pricing is super simple: 
Monthly membership: $30 a month (six-month commitment)
Of course, WHOOP also sells different types of fitness bands (some that are designed to fit on your upper arm and some that even fit across your chest). Currently, the pricing for additional accessories is as follows:
INFERNO band: $39
AVOCADO band: $25
BICEP band: $30
HYDROBAND band (waterproof): $15
UPPER ARM SLEEVE: $39
Extra batteries: $50 each
What Do We Think About WHOOP?
We love how WHOOP has taken biofeedback and heart rate variability monitoring to the next level. The membership allows users to take advantage of their band and get a deeper understanding of their sleep, drinking, and exercise habits while monitoring their recovery rates. 
If you want to decrease your recovery time after a workout, get better sleep, drink less, and return to your baseline quicker, we recommend checking out WHOOP.
Interested?
Find out if WHOOP is right for you
Special Offer:
$30 OFF FIRST MONTH
Talkspace review
Services
Online Therapy, Digital Clinic, Online Pharmacy, Health Apps
ReliefSeeker Visitors Get $80 OFF their 1st month! Talkspace is one of the largest online therapy platforms in the world! Exchange unlimited messages (text & voice) with a licensed thera...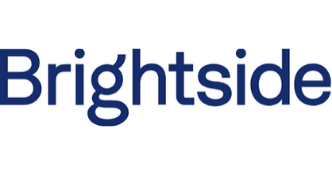 Brightside review
Services
Online Therapy, Digital Clinic
Effective anxiety and depression treatment - Get 50% OFF your first month - Consult doctors, get your prescriptions delivered, and talk to a therapist all-in-one place.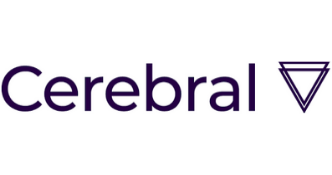 Cerebral review
Services
Online Therapy, Digital Clinic
Get 50% OFF your 1st Month! One of the most popular anxiety & depression treatments available -> Starting at $35 per week -> Online therapy, psychiatry, & prescription delivery...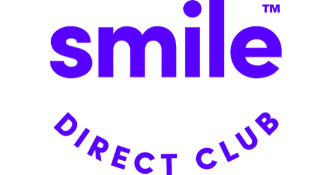 Smile Direct Club review
Services
Teeth Straightening
Alex Fenkell and Jordan Katzman, founders of Smile Direct Club, first met each other at a summer camp when they were both 13 years old and with mouths full of metal thanks to their braces. Y...
Curex review
Services
Digital Clinic
Get $75 OFF with code RELIEF75! Get long-term relief from your allergies with this at-home oral allergy immunotherapy treatment. +Get an at-home allergy test to see what you're allergic to!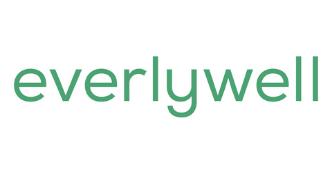 Everlywell review
Services
At-Home Lab Testing
EverlyWell has developed an impressive arsenal of at-home regulatory-compliant diagnostic tests, including food sensitivity, fertility, hormones, STDs, thyroid, metabolism, and most recently...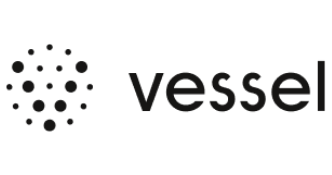 Vessel Health review
Services
At-Home Lab Testing
Get 20% OFF your 1st month with code RELIEFSEEKER! Vessel Health is an online testing kit provider that allows patients to get a better idea of their dietary and nutritional needs — based on...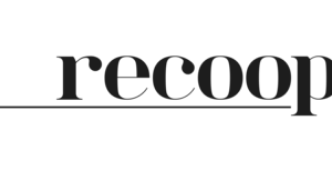 Recoop review
Services
Supplements
Get 15% off with code RELIEFSEEKER! Recoop offers supplements that help people combat the side effects of stimulants commonly prescribed for ADD/ADHD. Recoop's ingredients reduce crash sympt...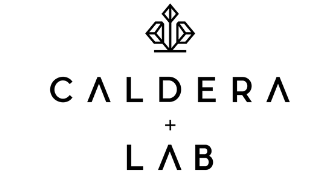 Caldera + Lab review
Services
Skin Care
Get 15% OFF with code RELIEFSEEKER15! Caldera + Lab's anti-aging skin serum "The Good" is a clean, non-toxic, multi-functional skincare product formulated with 27 wild-harvested, all-natural...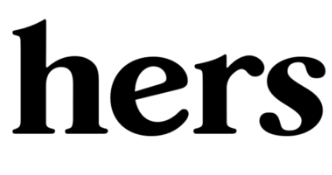 Hers review
Services
Online Therapy, Digital Clinic, Skin Care, Supplements
$10/mo special intro offer for custom anti-aging skin-care! Hers is a one-stop-shop for all things skin and hair care, sexual health, Primary Care, and Mental Health for women. Get fast &amp...