Vitagene Review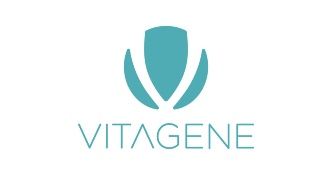 Why We Like Them
Vitagene is a DNA/ancestry heritage testing and wellness company that not only provides biomarker data, but the company also offers detailed information to help customers understand the DNA data. Customer support can also provide recommendations for diet, exercise, and supplements — all based on family tree DNA markings.

Accepts
Does Not Accept Insurance
Vitagene Overview
Vitagene Company Overview 
This DNA-testing company focuses on report results, as well as helping clients understand these results. 
When you log onto Vitagine's platform, you'll get information to help you sleep better, get more energy, reduce stress, and even help clear up skin issues. Order the premium package to get supplements delivered right to your door. 
Is Vitagene Right For You? 
Vitagene is different from other ancestry, family finder, and health analysis companies because it doesn't simply offer data; instead, this company offers actionable advice and recommendations to help you respond to health reports. 
Vitagene is right for you if you need:
Ancestry reports

DNA reports

Health data analysis

Vitamin and supplement recommendations

Diet and exercise recommendations
Is Vitagene Credible?
Vitagene states that it has the largest nutrition genetics database commercially and that its labs use the latest research available. The company uses genotyping to process results and the margin of error for this type of genetic test is only 0.1%. Results are processed in CLIA-certified and CAP-accredited labs.
Vitagene never sells or shares data with third parties or partners. Your data is saved anonymously in the database to be analyzed by algorithms to improve the accuracy and safety of reports and recommendations. All your health information is kept private.
Healthcare Conditions Treated by Vitagene  
Vitagene offers DNA, ancestry, and health testing as well as recommendations to make healthier lifestyle choices — all based on your genetic data. The company offers three basic genetic testing plans: health plus ancestry DNA test, premium health plus ancestry DNA test, or premium health + ancestry report plus supplements plan.
This company also sells an at-home COVID-19 test; this saliva test takes only a few minutes to get results and can be taken in the comfort of your own home. 
Health + Ancestry DNA Tests & Reports/DNA Kit + Reports
Vitagene's health plus ancestry DNA testing kit offers basic information regarding your ancestral heritage as well as:
Diet reports

Supplement reports

Exercise reports
The diet reports offer insight on the foods you should avoid as well as the best food to keep you energized and at peak performance. The full list of food reports includes:
Customized meal plans

Ingredients 

Calorie breakdowns

Tailored macronutrient percentages

Gluten sensitivity

Lactose sensitivity

Caffeine metabolism

Fat metabolism

MTHFR gene mutation detection

Omega 3 fatty acid level

Saturated fat level

Polyunsaturated fat level

Monounsaturated fat level

Carbohydrate metabolism

Alcohol metabolism

Cholesterol levels

Triglyceride levels

Sodium intake & blood pressure
You'll also discover which types of exercise are best for your body and combat any predispositions to diseases. The full list of exercise reports includes:
Ability to build muscle

Muscle cramps

Interactive workout planner

Power vs. Endurance body type

Exercise behavior

Weight response to exercise

Blood pressure response to exercise
You'll also get recommendations on the supplements you're most likely to need throughout your life, based on your genetics and predispositions. The full list of supplements reports includes:
Top recommended supplements

Dosages

Reason for recommendation

Over 13 essential vitamins & minerals

Genetic risk level by nutrient

Scientific research

SNPS & genotypes (including MTHFR)

Personalized recommendations and plan
Premium Health + Ancestry DNA Tests & Reports/DNA Upload
The premium report includes everything in the health and ancestry report plus skin reports and recommendations. The full list of skin reports includes:
Skin trait description

Percent genetics vs. Lifestyle

Genetic risk level

SNPs & genotypes

Skincare recommendations

Scientific research
Premium Health + Ancestry Test & Reports + Supplements Plan/DNA Kit + Reports + Supplements Plan
The premium health and ancestry with supplements plan and DNA kit reports include everything included in the premium health report plus a personalized supplements subscription.
Home Saliva Test Kit For COVID-19 (FDA Emergency Use Authorized)
Vitagene now offers a COVID test, approved for emergency use by the FDA. The test can determine if you're infected with the SARS-CoV-2 virus. These kits are provided by Vitagine and tested by RUCDR Infinite Biologics lab. 
Simply take the saliva test at home, and mail the kit (with prepaid shipping and packaging) via the instructions. You'll get your results within 72 hours of the lab receiving your sample.
How Vitagene Works
It's super easy to get your DNA and ancestry tests through Vitagene. It only takes three steps to get your results.
Complete your DNA sample
Order your kit and keep an eye out for it; it should arrive within three-to-five business days. Perform the simple cheek swab, and mail it back to the lab (following the instructions) in the prepaid packaging. 
Fill out your questionnaire 
After making your purchase, you'll be invited to fill out a lifestyle questionnaire. These questions will simply help Vitagene understand your current habits. 
Get your results
Get your results in six-to-eight weeks after the lab receives your test kit. 
If you have already completed a test through AncestryDNA, 23andMe, or MyHeritage, you can send your raw DNA test results to Vitagene to get your skin, supplement, diet, and exercise recommendations. 
Vitagene Does NOT treat Some Conditions 
Vitagene provides information on your genetic markers and DNA as well as supplement, diet, and exercise advice. Yet, this company does not treat the conditions themselves. Just because you have tested positive for a predisposition to a condition doesn't mean you'll develop the condition, as genomes are only one small piece of the puzzle. 
You should still make appointments to see your doctor and continue any treatments; talk to your doctor before you stop taking medication or change your dosage. 
Pricing: How Much Does Vitagene Cost? 
Vitagene charges the following prices for its DNA testing, health testing, and supplements plans:
Health + Ancestry DNA Tests & Reports: $99
Premium Health + Ancestry DNA Tests & Reports/DNA Upload: $139
Premium Health + Ancestry Test & Reports + Supplements Plan: $249
Home Saliva Test Kit for COVID-19 $117
What Do We Think About Vitagene?
We love that Vitagene is a one-stop-shop for DNA and ancestry testing, health testing, and lifestyle advice. 
The option to add a supplement delivery to your DNA test sets this company above its competitors. 
We love that the reports are designed to help you understand any predispositions to conditions or other issues, but that they also provide actionable advice. Gone are the days of skimming through your DNA test report — only to end up with more questions than answers.
The one downside is the time it takes to get your results. Companies like 23andMe and MyHeritage offer results in as little as three weeks (Ancestry provides results within eight weeks). Yet, we can only assume that the long wait times with Vitagene can be attributed to the thorough reports offered.
Interested?
Find out if Vitagene is right for you
Talkspace review
Services
Online Therapy, Digital Clinic, Online Pharmacy, Health Apps
ReliefSeeker Visitors Get $80 OFF their 1st month! Talkspace is one of the largest online therapy platforms in the world! Exchange unlimited messages (text & voice) with a licensed thera...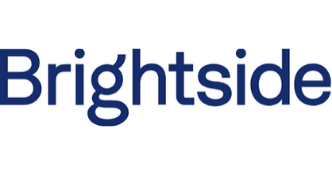 Brightside review
Services
Online Therapy, Digital Clinic
Effective anxiety and depression treatment - Get 50% OFF your first month - Consult doctors, get your prescriptions delivered, and talk to a therapist all-in-one place.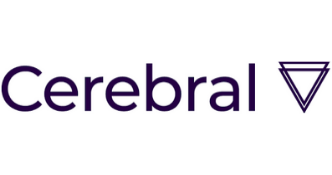 Cerebral review
Services
Online Therapy, Digital Clinic
Get 65% OFF your 1st Month! One of the most popular anxiety & depression treatments available -> Starting at $35 per week -> Online therapy, psychiatry, & prescription delivery...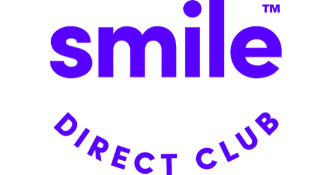 Smile Direct Club review
Services
Teeth Straightening
Alex Fenkell and Jordan Katzman, founders of Smile Direct Club, first met each other at a summer camp when they were both 13 years old and with mouths full of metal thanks to their braces. Y...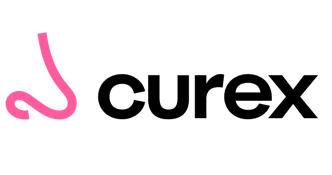 Curex review
Services
Digital Clinic
Get long-term relief from your allergies, asthma, and eczema. Use code RELIEF75 to take $75 off your first order of at-home immunotherapy with Curex.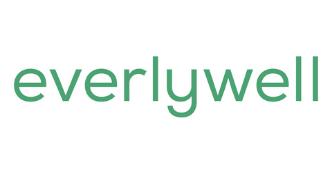 Everlywell review
Services
At-Home Lab Testing
EverlyWell has developed an impressive arsenal of at-home regulatory-compliant diagnostic tests, including food sensitivity, fertility, hormones, STDs, thyroid, metabolism, and most recently...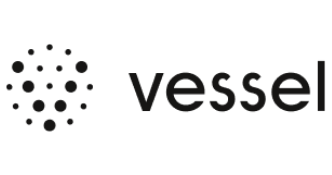 Vessel Health review
Services
At-Home Lab Testing
Get 20% OFF your 1st month with code RELIEFSEEKER! Vessel Health is an online testing kit provider that allows patients to get a better idea of their dietary and nutritional needs — based on...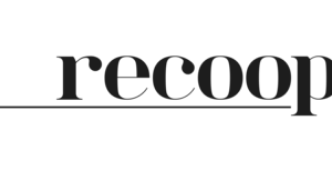 Recoop review
Services
Supplements
Get 15% off with code RELIEFSEEKER! Recoop offers supplements that help people combat the side effects of stimulants commonly prescribed for ADD/ADHD. Recoop's ingredients reduce crash sympt...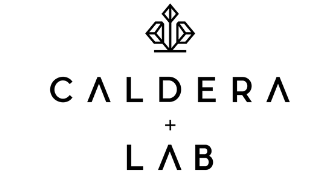 Caldera + Lab review
Services
Skin Care
Get 15% OFF with code RELIEFSEEKER15! Caldera + Lab's anti-aging skin serum "The Good" is a clean, non-toxic, multi-functional skincare product formulated with 27 wild-harvested, all-natural...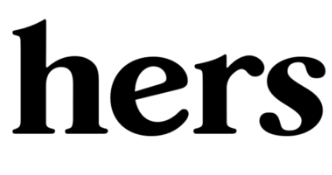 Hers review
Services
Online Therapy, Digital Clinic, Skin Care, Supplements
$10/mo special intro offer for custom anti-aging skin-care! Hers is a one-stop-shop for all things skin and hair care, sexual health, Primary Care, and Mental Health for women. Get fast &amp...