Noom Review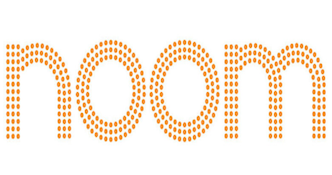 #1
Editor's pick for Health Apps
Noom is an incredible weight-loss app like none you've ever tried before! Noom combines technology, psychology, and human coaching to deliver real, successful behavior change to help you hit your weight & fitness goals.
Accepts
Does Not Accept Insurance
Table of content
Noom Review
Fad diets are a thing of the past if you ask anyone that has tried Noom, and in the last two years or so, Noom has quickly grown to become one of the most-searched-for diets. Not only does Noom do a great job marketing to their audience (the 25-34 crowd) with catchy ads on Insta, but according to Noom, people who use their program and embrace a healthier lifestyle can expect to lose 1–2 pounds per week.
However, you may be wondering yourself if Noom is just another flash-in-the-pan diet with promises of unrealistic results or whether it's an effective program for healthy, sustainable weight loss. Read on to find out!
Noom Promo Code
It's only $0.50 for 7-day Trial if you click here to signup.

Noom Weightloss Overview
Noom is a mobile health app that provides its users with educational articles, tools for monitoring and tracking progress toward weight loss, and support from virtual health coaches. You can download it on your smartphone or tablet. The Noom diet calls itself a lifestyle and focuses not only on losing weight but also on changing the way people view food and why they eat certain foods. 
Noom was specifically designed to take the stress out of dieting by creating a supportive space for people who want to lose weight and take control of their health by setting appropriate and attainable goals that you can actually reach. It's diet plans like this that motivate you to actually get out of your chair, talk a walk, then nourish your body with good foods rather than starve yourself or restrict caloric intake. 
How Does Noom Work?
The Noom weight loss program is not your typical diet plan; there are no off-limits foods or strict meal plans to follow. Think of Noom as an all-around lifestyle shift that holistically encourages healthy eating, regular exercise, stress management, and a better sleep regimen. In fact, this uber-popular weight loss program is psychologically driven and science-backed. Noom's weight loss plan is based on cognitive-behavioral therapy (CBT), a type of talk therapy used in clinical psychology settings that focuses on the "why" rather than the "how." For example, when you sign up for the program, you will first answer a series of questions that ask you why you want to lose weight, not how you will lose weight. 
Noom's wide-angled and long-term approach to health helps individuals change their mindset to be able to look at weight loss differently. Instead of focusing on quick results, Noom educates people on how to shift their perspectives about weight and understand the importance of physical activity as well as why good nutrition affects much more than the dreaded number on a scale.
Nutrition is an important component of the Noom weight loss program since a healthy, balanced diet is necessary for long-term weight management. The Noom app is a helpful resource for tracking progress and provides ongoing support from certified health coaches. Noom uses a color-coded approach to nutrition: It labels foods as green, yellow, or red based on their nutrient density and how often you should eat them.
What can you eat on Noom?
The green-labeled foods on the Noom diet usually contain the most nutrients and least amount of calories, while red-labeled foods have more calories and fewer nutrients. Yellow-labeled foods fall somewhere in between. If you're not used to counting calories, tracking your daily caloric intake on the Noom diet plan may take some getting used to. 
Noom reviewers love that you can track your food and search the Noom food database of more than 150,000 items or scan supported barcodes on packaged foods. You can also log your food manually, which is helpful for those who like to make your mom's famous 'taco casserole.'
Signing up for the Noom App
First, you'll choose whether you want to "get fit for good" or "lose weight for good." Then, Noom will direct you to a lifestyle quiz to help build your weight loss program. The Noom app requests the following information to build your plan:
Demographics: How old you are, current weight, height, and gender

Goals: Health goals, specifically how much weight you want to lose or something that you are striving for, such as being able to hike the Grand Canyon

Lifestyle: Work, relationships, motivation, brain health, how much sleep you get, etc. 
Once you're all set up, you'll get matched with a health coach and begin working toward your health goals. Through Noom's program, you'll have access to your assigned coach during normal business hours, as well as 24/7 access to a coach through the app's chat service.
What does the Noom app provide its users?
Great weekly challenges and educational information with topics related to nutrition, stress management, goals, and healthy habit formation

Tools to track your progress for you to keep in line with your goals. These tools allow you to log all your meals, any exercise you've done, and your weight

A virtual coaching team that includes a goal specialist and support group to help you stay on track

Biometric (physical or behavioral characteristics) tracking to help you monitor your blood sugar and pressure


Is Noom Legit?
Noom goes beyond your everyday, run-of-the-mill diets that have users meal planning and tracking calories. It's a program that is backed not only by licensed dieticians but also by science. Its behavioral therapy component has all the possibilities of actually helping people dig deeper than just wanting to lose weight. 
And if that's not enough to believe in the credibility of Noom, in 2017, Noom's weight loss program received full recognition by the Centers for Disease Control and Prevention (CDC). 
How Much Does Noom Cost?
Noom costs about half of what your typical gym membership would cost (depending on where you live) and comes out to about $15 per week. Some Noom reviewers say this is on the higher end of the weight loss app options; however, the farther you pay in advance, the cheaper the program gets. Plus, Noom does offer its users a free 7-day trial to make sure this is the way they want to go. 
Noom's plan pricing:
Monthly auto-recurring plan: $59

Two-month auto-recurring plan (you're billed every two months): $99

Four-month auto-recurring plan (you're billed every four months): $129 
What Do We Think About Noom?
Noom can be a great choice for people who need help developing sustainable, healthy habits that allow them to lose weight and keep it off. Still, it may not be the right approach for those looking for a quick way to lose weight (although we will never endorse a 'quick-fix diet,' and you should consider sustainable weight loss over quick weight loss, anyway). It is always smart to talk to your doctor before starting a new diet regimen. 
If your goal is weight loss, Noom could be a great option, but only if you're willing to stick to the program and are motivated by the other things Noom offers, such as a community of people cheering you on and tons of recipes to try. It is so important to remember that losing weight isn't necessarily the same as being your healthiest self, and there are many other ways to pursue health. Exercise, sleep, and other lifestyle factors also play a major role in your overall health. The best diet is always the one that is balanced and fits your lifestyle. And if you agree with us, give Noom a try! 
Related Article: Do Diets Work?
Interested?
Find out if Noom is right for you
Special Offer:
$0.50 for 7-day Trial