Picnic Review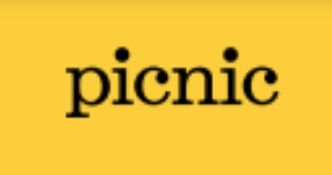 Why We Like Them
Get 50% off of your first order! Get fast online diagnosis and treatment for seasonal allergies + prescription delivery.
Accepts
Does Not Accept Insurance
Picnic Overview
Picnic Company Overview 

More than 50 million Americans suffer from allergies each year, and allergies are the sixth-leading chronic condition in the U.S.
Part of the reason so many Americans are suffering is because over-the-counter (OTC) allergy medications provide a one-size-fits-all solution for allergies. Many patients end up taking too much or too little of an active ingredient; most don't realize the best time of day to take allergy meds or that they should start taking allergy meds up to 1.5 months before their symptoms start. 
Picnic was founded to offer patients an affordable solution to OTC allergy meds. The company's licensed doctors prescribe antihistamines, nasal sprays, and eye drops to combat symptoms. 
Is Picnic Right For You? 
Picnic understands that allergy medication isn't one-size-fits-all. In fact, this company specializes in personalized prescription allergy medication, so you'll end up with the correct dosage — no more, no less. 
Picnic allergy medication and allergist consultations are right for you if you:
Want treatments that are anything but one-size-fits-all

Suffer from allergies several months of the year

Experience between 1 and 20 symptoms (the average patient has 12!)

Are willing to try a few medications to find the right fit

Don't want to wait until symptoms strike to try allergy meds

Want to try different types of medications, including antihistamines, nasal sprays, and eye drops

Crave information on the best time to take different allergy meds and the best time to start seasonal allergy medication
Is Picnic Credible?
Picnic is under the Thirty Madison umbrella of healthcare providers. Also the founders of Keeps, Cove, and Evens, this company provides holistic at-home telehealth care. 
All allergists and doctors are licensed in the states in which they operate (all patients' treatments are reviewed by a doctor in their state). Doctors also undergo extensive background checks. 
Healthcare Conditions Treated by Picnic  
This telehealth allergist specializes in personalized antihistamines, nasals sprays, and eye drops. It treats symptoms of:
Seasonal allergies

Environmental allergies

Pet allergies
How Picnic Works
It's easy to get treated for allergies through this platform. In fact, you can start feeling better in just a few steps:
Take the Symptom Quiz
Start your allergy diagnosis and treatment by taking a symptoms quiz. Simply answer the questions as truthfully as possible, and medication will be recommended to you, based on your answers.
Choose Your Medication
Choose the medication that works best for your lifestyle. Picnic sells antihistamines, nasal sprays, eye drops, and saline sprays. You can also skip to this step if you know which medications work best for you.
Schedule a Consultation
After purchasing your medication, you'll need to schedule a consultation with your allergist. Consultations ensure you're getting the right medication as well as the correct dosage. Personalized allergy medications won't be personalized if you don't get a one-on-one diagnosis.
During your consultation, your allergist will explain how to take your medication, when to take it, and what not to do when taking prescription allergy meds. 
Consultations may take up to 24 hours to complete, and you'll get an email when your medication is ready. Your doctor may send messages with instructions or other helpful information.
Get Your Allergy Meds!
Picnic understands that suffering through allergies can be hard! This is why its customer service reps go above and beyond to ensure you get your treatment as soon as possible. Most meds get shipped out within a few days after placing your order, and you should receive your shipment within five business days. 
Picnic Treatments
The following antihistamines, nasal sprays, and eye drops are prescribed through Picnic's platform.
Montelukast (Generic Singulair®)
This prescription oral antileukotriene works to improve inflammation of the lining of the nose, providing powerful relief of congestion, runny nose, itchy nose, and sneezing.
Levocetirizine (Generic Xyzal®)
This prescription-strength oral antihistamine provides continuous 24-hour relief from sneezing, runny nose, itchy nose, throat itchiness, and itchy, watery eyes.
Desloratadine (Generic Clarinex®)
Desloratadine offers non-drowsy relief for 24 hours. Taken orally, this non-drowsy formula targets sneezing, itching, runny nose, and watering eyes. 
Fexofenadine (Generic Allegra®)
Fexofenadine is a non-drowsy oral histamine that offers 24-hour relief of congestion, targeting symptoms such as nasal congestion, sneezing, itching, and runny nose. 
Loratadine (Generic Claritin®)
Loratadine is another antihistamine for congestion that also offers 24-hour relief. Symptoms addressed include nasal congestion, itching, runny nose, and sneezing. 
Cetirizine (Generic Zyrtec®)
Cetirizine works for 24 hours, targeting runny noses. Other symptoms it targets include sneezing and itchy eyes. 
Fluticasone (Generic Flonase®)
Fluticasone is a steroid nasal spray that targets nasal congestion; this prescription medication is used for hard-to-treat stuffy noses, eye itching, stickiness, and discomfort. 
Azelastine Nasal Spray (Generic Astelin®)
Azelastine is an antihistamine nasal spray that treats runny nose and post-nasal drip.
Mometasone (Generic Nasonex®)
Mometasone is another steroid nasal spray that has no aroma or taste; it targets all nasal allergy symptoms. 
Azelastine Eye Drops (Generic Optivar®)
Azelastine eye drops are specially formulated for patients with especially itchy eyes. It contains an antihistamine and inflammatory inhibitors to treat puffy eyes and intense itching — right on the spot.
Saline Nasal Spray
A saline spray can help clear your nasal passages of allergens, preventing pollen, dander, and more from reaching your respiratory system. 
Picnic Does NOT treat Some Conditions 
Picnic only sells allergy medications and treats seasonal and environmental allergy symptoms. It doesn't treat food allergies, some types of dermatitis, or insect stings or bites. 
Pricing: How Much Does Picnic Cost? 
Picnic prescribes and ships generic medications to patients all over the U.S. It charges the following prices for antihistamines, nasal sprays, and eye drops:
Levocetirizine (Generic Xyzal): from $20
Montelukast (Generic Singulair): from $20
Desloratadine (Generic Clarinex®): from $30
Fexofenadine (Generic Allegra®): from $21
Loratadine (Generic Claritin®): from $16
Cetirizine (generic Zyrtec®): from $16
Fluticasone (generic Flonase®): from $22
Azelastine nasal spray (generic Astelin®): from $44
Mometasone (generic Nasonex®): from $58
Azelastine eye drops (generic Optivar®): from $26
Saline nasal spray: $5
What Do We Think About Picnic?
We are so happy about how easy it is to get generic allergy medications through Picnic. We already love the other providers under Thirty Madison's umbrella, and Picnic is just the cherry on top.
Picnic reviewers love its personalized approach to allergy diagnosis and treatments. The wide range of personalized prescription antihistamines and nasal sprays offer patients total control over their symptoms. 
We also happen to love that Picnic allergists offer such precise instructions and tips on avoiding seasonal allergies.
You don't need to suffer from allergy symptoms any longer; log onto Picnic's website to get treated for a long list of allergy symptoms and get personalized prescription medication delivered right to your door. 
Interested?
Find out if Picnic is right for you
Special Offer:
50% OFF FIRST ORDER
Talkspace review
Services
Online Therapy, Digital Clinic, Online Pharmacy, Health Apps
ReliefSeeker Visitors Get $80 OFF their 1st month! Talkspace is one of the largest online therapy platforms in the world! Exchange unlimited messages (text & voice) with a licensed thera...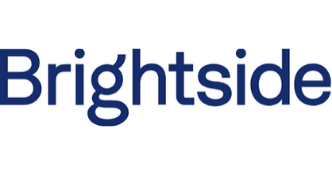 Brightside review
Services
Online Therapy, Digital Clinic
Effective anxiety and depression treatment - Get 50% OFF your first month - Consult doctors, get your prescriptions delivered, and talk to a therapist all-in-one place.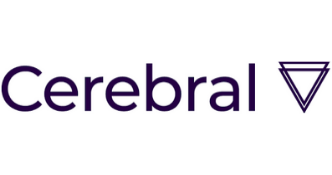 Cerebral review
Services
Online Therapy, Digital Clinic
Get 65% OFF your 1st Month! One of the most popular anxiety & depression treatments available -> Starting at $35 per week -> Online therapy, psychiatry, & prescription delivery...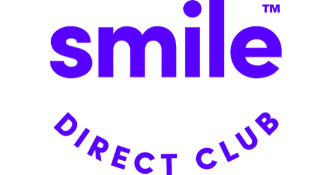 Smile Direct Club review
Services
Teeth Straightening
Alex Fenkell and Jordan Katzman, founders of Smile Direct Club, first met each other at a summer camp when they were both 13 years old and with mouths full of metal thanks to their braces. Y...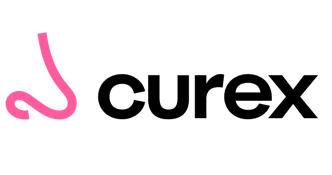 Curex review
Services
Digital Clinic
Get long-term relief from your allergies, asthma, and eczema. Use code RELIEF75 to take $75 off your first order of at-home immunotherapy with Curex.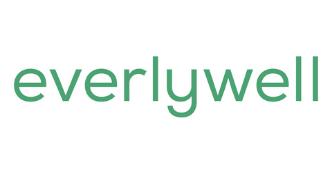 Everlywell review
Services
At-Home Lab Testing
EverlyWell has developed an impressive arsenal of at-home regulatory-compliant diagnostic tests, including food sensitivity, fertility, hormones, STDs, thyroid, metabolism, and most recently...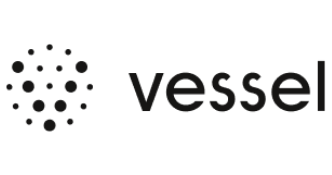 Vessel Health review
Services
At-Home Lab Testing
Get 20% OFF your 1st month with code RELIEFSEEKER! Vessel Health is an online testing kit provider that allows patients to get a better idea of their dietary and nutritional needs — based on...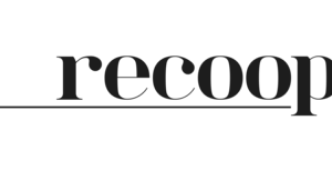 Recoop review
Services
Supplements
Get 15% off with code RELIEFSEEKER! Recoop offers supplements that help people combat the side effects of stimulants commonly prescribed for ADD/ADHD. Recoop's ingredients reduce crash sympt...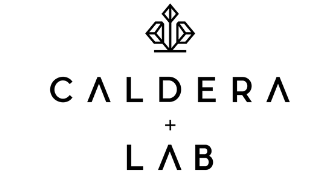 Caldera + Lab review
Services
Skin Care
Get 15% OFF with code RELIEFSEEKER15! Caldera + Lab's anti-aging skin serum "The Good" is a clean, non-toxic, multi-functional skincare product formulated with 27 wild-harvested, all-natural...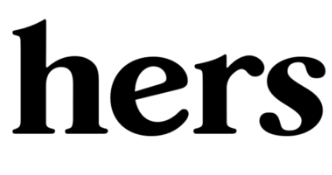 Hers review
Services
Online Therapy, Digital Clinic, Skin Care, Supplements
$10/mo special intro offer for custom anti-aging skin-care! Hers is a one-stop-shop for all things skin and hair care, sexual health, Primary Care, and Mental Health for women. Get fast &amp...