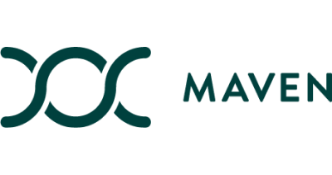 Why We Like Them
Maven Clinic is a digital clinic whose goal is to fill the gaps in healthcare specifically targeting fertility, pregnancy, and postpartum care that many women and couples face. Maven works with employers and health plans to improve maternal outcomes, lower medical costs, and attract and maintain more parents in the workplace. Maven provides access to a network of high-quality healthcare professionals immediately via video chat or private message using your computer or iOS device.
Accepts
Does Not Accept Insurance
Maven Clinic Overview
Maven Clinic Company Overview
Maven is revolutionizing the way women and family healthcare should be. They provide a personalized platform to support the needs of people at every stage of their journey. Maven provides 24/7 virtual care with global access to 1700+ doctors and care providers with 20+ health and wellness specialties and is available in all 50 states. Maven providers can make prenatal care and fertility clinic referrals and you will have 24/7 Care Advocate support. They provide interactive, doctor-approved content, peer-to-peer social support, and provide tracking and weekly action plans. Since Maven launched in 2014 the have supported five million people at every stage of their journey. Sign up is free, just browse their comprehensive list of highly-vetted providers, book a video visit or send a message, and your provider will be able to send any needed prescriptions to your local pharmacy.
Maven not only helps individuals but employers can implement Maven as a benefit to its employees to help reduce maternity-related costs and help retain employees after maternity leave by providing a transition back to work plan. As an added benefit, Maven provides breast milk shipping through your employer if they sign up for the Maven Milk benefit plan. Maven milk allows you to ship your breastmilk domestically or internationally allowing you to send your milk home or take it with you while you travel. Maven is a fast-growing company that is benefiting individuals and employers worldwide.
Is Maven Clinic Right For You?
Whether you are a working mom who is figuring out pregnancy, maternity leave, or the transition back to work, or whether you are a college student looking for affordable medical care or a prescription. Maven has a large network of doctors to cover your needs. Going to the doctor is never convenient, for many of us it means getting up early to get an appointment in before work or it means missing an hour or two during a workday causing the need to make that work up or it means heading to the doctor on a day off when you would rather be enjoying your time. Once you actually find time to make it to your doctor's office the doctor is oftentimes running behind schedule which means added wait time. This is where telemedicine with Maven makes life easier. Maven makes scheduling appointments easier as well as providing high-quality care when you need it. Maven is great for those with busy lifestyles or those with limited access to healthcare, they have healthcare providers available 24/7 without ever having to leave your couch.
Is Maven Clinic Credible?
Maven was founded by Katherine Ryder in 2014. At that time, as her friends began starting a family, she found it shocking how difficult it was for her friends to find basic support around fertility, pregnancy, and postpartum care, and she eventually experienced it herself. This led her to her mission of filling that gap in medical care and lead her to build Maven to address these gaps and to support women and new parents when they need it most. She built a leadership team and advisory board and began building a team of highly skilled healthcare providers to provide high-quality care brought to your home to support women and family health needs.
The providers that Maven takes on are highly-vetted and licensed in your state. Once you create an account with Maven you are able to look at the providers available in your state and see their list of references, qualifications, experience, education, awards, subspecialties prior to booking an appointment. Sometimes providers will even have a bio video you can watch prior to booking an appointment, its a nice way to "meet" your provider prior to scheduling with them and to get a better idea of the way they practice. Maven makes sure your personal health information remains secure by not recording video sessions using HIPAA compliant software and by administering encryption and data security practices to make sure your online health information is safe. Maven has a detailed terms of use policy and privacy policy so you know exactly how they may need to use your information, such as the need to share details with your insurance company. Maven works hard to keep your personal information secure.
Healthcare Conditions Treated by Maven Clinic
Maven is targeted at women's health and family medicine and provides care and treatment for a number of healthcare conditions. Maven is designed to educate women and provide top-notch healthcare for the following healthcare needs
Preconception

Fertility

IVF

Egg freezing

Surrogacy

Adoption

Maternity

Pregnancy

Delivery

Postpartum

Early Pediatrics

Loss

Partners

Return to Work

Coaching

Manager training

Breast milk shipping

Childcare guides

General Health

UTI

Sexual health and contraception

Physical therapy

Menopause

Cold/flu

Nutrition and weight loss

Mental Health
How Much Does Maven Clinic Cost?
The cost of a Maven appointment varies depending on the type of provider you see as well as the length of your appointment. Maven also offers an employer-sponsored family benefit program. Check with your employer's Human Resources department to see if your employer offers this service.
Nutritionists, Physical Therapists, Doulas, Lactation Consultants - $25 for a 20-minute appointment

Nurse Practitioners, Midwives - $20 for a 10-minute appointment

Physicians - $40 for a 10-minute appointment

Mental Health specialists - $70 for a 40-minute appointment and $20 for a 10-minute introduction appointment (during the first week only)

Coaches - $50 for a 30-minute appointment

Psychiatric Nurse Practitioners - $90 for a 30-minute appointment
Because many insurance coverages haven't accepted telemedicine as a covered service, Maven offers appointment packages for Mental Health, Nutrition and private messaging to help you save on the cost of this type of service. These include:
Mental Health
Three 40-minute appointments - $195

Five 40-minute appointments - $300

Ten 40-minute appointments - $550
Nutrition
Three 20-minute appointments - $70

Five 20-minute appointments - $115

Ten 20-minute appointments - $225
Private Messagingthis is an unlimited feature for those with employer or health plan sponsored accounts
2 messages for $10

5 messages for $25

10 messages for $50
What Do We Think About Maven Clinic?
Maven clinic is an amazing service for women with the goal to be a resource for education as well as providing instant access to virtual care for all your women's health needs. We appreciate that Maven is upfront about their cost and that they are delivering high quality, affordable medical care. We love that Maven is helping to improve access to health care, with a specialty in women's health, and that they are providing some of the highest quality healthcare providers that are available online. We love that they provide a free open forum full of educational information as well as space for you to ask questions and receive answers from healthcare professionals. Maven puts the patient and
Interested?
Find out if Maven Clinic is right for you
Talkspace review
Services
Online Therapy, Digital Clinic, Online Pharmacy, Health Apps
ReliefSeeker Visitors Get $80 OFF their 1st month! Talkspace is one of the largest online therapy platforms in the world! Exchange unlimited messages (text & voice) with a licensed thera...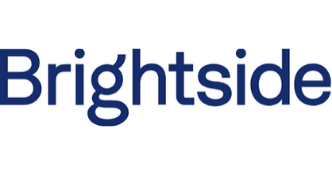 Brightside review
Services
Online Therapy, Digital Clinic
Effective anxiety and depression treatment - Get 50% OFF your first month - Consult doctors, get your prescriptions delivered, and talk to a therapist all-in-one place.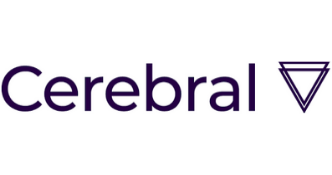 Cerebral review
Services
Online Therapy, Digital Clinic
Get 50% OFF your 1st Month! One of the most popular anxiety & depression treatments available -> Starting at $35 per week -> Online therapy, psychiatry, & prescription delivery...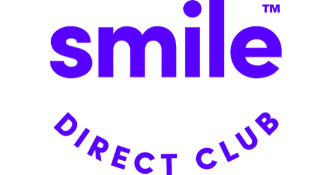 Smile Direct Club review
Services
Teeth Straightening
Alex Fenkell and Jordan Katzman, founders of Smile Direct Club, first met each other at a summer camp when they were both 13 years old and with mouths full of metal thanks to their braces. Y...
Curex review
Services
Digital Clinic
Get $75 OFF with code RELIEF75! Get long-term relief from your allergies with this at-home oral allergy immunotherapy treatment. +Get an at-home allergy test to see what you're allergic to!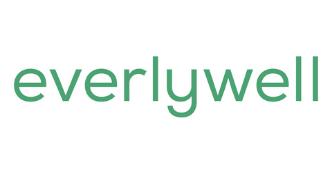 Everlywell review
Services
At-Home Lab Testing
EverlyWell has developed an impressive arsenal of at-home regulatory-compliant diagnostic tests, including food sensitivity, fertility, hormones, STDs, thyroid, metabolism, and most recently...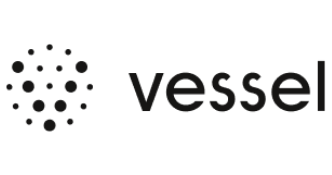 Vessel Health review
Services
At-Home Lab Testing
Get 20% OFF your 1st month with code RELIEFSEEKER! Vessel Health is an online testing kit provider that allows patients to get a better idea of their dietary and nutritional needs — based on...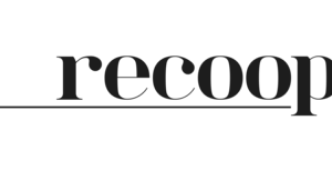 Recoop review
Services
Supplements
Get 15% off with code RELIEFSEEKER! Recoop offers supplements that help people combat the side effects of stimulants commonly prescribed for ADD/ADHD. Recoop's ingredients reduce crash sympt...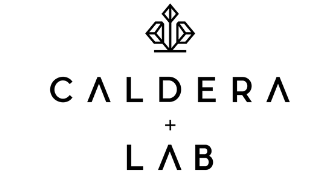 Caldera + Lab review
Services
Skin Care
Get 15% OFF with code RELIEFSEEKER15! Caldera + Lab's anti-aging skin serum "The Good" is a clean, non-toxic, multi-functional skincare product formulated with 27 wild-harvested, all-natural...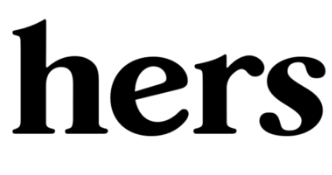 Hers review
Services
Online Therapy, Digital Clinic, Skin Care, Supplements
$10/mo special intro offer for custom anti-aging skin-care! Hers is a one-stop-shop for all things skin and hair care, sexual health, Primary Care, and Mental Health for women. Get fast &amp...