Dadi Review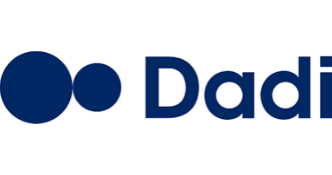 #3
Editor's pick for At-Home Lab Testing
Get $25 OFF with code RELIEFSEEKER! Dadi offers an at-home male fertility test and sperm storage kit - so you can be ready to have children when the time is right!
Accepts
Does Not Accept Insurance
Table of content
Overview of Dadi Test Kits
The Dadi co-founders; Tom Smith, Mackey Saturday, and Gordon Von Steiner were inspired by the idea that all men should have the ability to start a family whenever they want. They wanted to facilitate this by allowing men to have easier access to sperm storage. Many researchers suggest that one in six couples will face issues in starting their families or extending their families. Even though 40-50% of infertility cases are caused due to "male factor", society continues to put the burden on women. 
Dadi is a men's health company that is reinventing the fertility industry one step at a time. They offer an approachable option for sperm storage and fertility testing. Dadi's home testing and sperm storage kit is FDA-licensed and is available in all 50 states. Dadi gives men a low-cost and long-term option for storing their healthy young sperm so that when then the time comes they can use them for their family planning. Dadi simplifies male reproductive health care and makes it accessible to a larger set of men. 
To expand its commitment to men's health and wellness, as well as fertility health matters, the company has recently partnered with Ro Pharmacy, after Ro took the initiative to acquire Dadi for a whopping $100 million price tag, in a partnership that is sure to be an enriching win-win for both parties. When Roman first started in 2017, the company began with a focus on treating ED and men's fertility issues. So, in a way, this move could be looked at as a return to their roots. Although the company hasn't completely abandoned the Dadi brand as of now, their flagship product will soon be known as the Ro Sperm Kit.
Dadi has a patented temperature-controlled at-home testing and sperm collection kit which comes with a specialized cup. This patented technology allows Dadi to provide higher accuracy and real-time updates to its users. To ensure that the sperm samples stay preserved during the shipping, the cup is designed with a unique preservative that protects the sperm during transit. In the cup, sperm samples can stay preserved for up to 48 hours and once they reach their state-of-the-art lab, they are preserved in a cryogenic lab and sent for testing. 
Once the process is completed, customers receive a personalized fertility report. The report covers sperm volume-based analytics, sperm count-based analytics, and concentration-based analytics of the sperm. The report also includes a microscopic video of the customer's sperm. 
How Does Dadi Work?
Step One: Order Your Kit
Dadi's patented sperm sample collection kit is sent to your home discreetly. Once the kit is delivered to you, you should deposit your sperm in the kit as soon as possible. The kit is designed with a special push-down top that allows their unique preservative to be mixed with your sample, protecting it until it reaches Dadi's Lab. When you are ready, you just need to drop the kit at any FedEx ship center. The kit comes with pre-paid shipping tag for free overnight shipping back to the lab.
Step Two: Get Your Report
Within 24 hours of receipt of your sample, a lab technician will carefully examine your sample and create a report based on their findings. The lab technician will examine your samples on the parameters of sperm count, concentration volume, and motility. Dadi will then send you a personalized email that will have detailed results of the examination. The report will also include a video of your pre-freeze sperm under a microscope.
Beyond that, you can also speak to a fertility specialist to get a diagnosis and discuss the next steps.
Step Three: Store your deposit
Healthy deposits of your sperm are cryogenically stored in a state-of-the-art facility that is specifically designed to store sperm. The facility is under constant surveillance to keep the deposits intact. 
Dadi stores your sperm samples in 3 vials. This gives you 3 opportunities to fertilize an egg per sample deposited. When you are ready to use your deposits. You just need to get in touch with Dadi's customer service team and they will coordinate the delivery of these samples to the IVF medical facility of your choice.
Plans and Pricing of Dadi
Dadi is one of the most trusted, easiest and fastest ways to test and store your sperm. They offer 3 simple plans to choose from and these plans are defined to cater to different user requirements. 
Most Popular 
Price: $199
1 year of storage included ($99/year after the first year)
No hidden fees
Unsubscribe anytime
At-home sperm collection kit
FREE overnight shipping to Dadi's lab
The industry's only 2-factor customer verification
Lab-tested fertility report in 24hrs
FREE year of Cryogenic storage for 3 vials of sperm
BEST FOR IVF
Price: $398
1 year of storage included.
No hidden fees.
Unsubscribe anytime.
Two at-home sperm collection kits
FREE overnight shipping to Dadi's lab
The industry's only 2-factor customer verification
Lab-tested fertility report in 24hrs
FREE year of Cryogenic storage for 6 vials of sperm
BEST FOR FAMILY PLANNING
Price: $1,110
5 years of storage included.
No hidden fees.
Unsubscribe anytime.
Two at-home sperm collection kits
FREE overnight shipping to Dadi's lab
The industry's only 2-factor customer verification
Lab-tested fertility report in 24hrs
Five years of Cryogenic storage for 6 vials of sperm (first year FREE)
Dadi Promo Code
Use promo code RELIEFSEEKER to get $25 off!
Dadi Ro Partnership: What You Should Know
As we stated previously, Ro Pharmacy recently required Dadi in a tremendous multi-million dollar merger. Not too long ago, Ro was in a similar position as a small telehealth startup with a specialty focus on men's reproductive health. So not only could this acquisition be viewed as a win-win partnership or one where Ro's harkening back to their roots, but a partnership wherein the bigger guy's giving the Little Guy a leg up. A Goliath helping a David, if you will.
This gargantuan, $100 million buyout from Ro Pharmacy follows up Ro's parallel acquisition of Modern Fertility, another telehealth provider that specializes in women's health and fertility matters. That acquisition was over double the value of Ro's acquisition of Dadi: to acquire Modern Fertility, the company shelled out over $225 million in a massive buy.  Ro's taken two pretty big bets by investing in these two smaller startups, but those bets are already looking to pay off in a major way. As Reuters reported fairly recently, Ro is in talks to go public soon, which indicates that they're eyeing a pretty big return on investment. 
These mergers are likely to greatly expand the three telehealth platforms' reach as online fertility health providers, as Dadi will soon adopt the Ro brand name under their flagship product, the Ro Sperm Kit. If you're curious about the biggest provider in question, you can learn more about Ro Pharmacy by reading our full in-depth review here. The platform carries over 500 generic medications and serves over 20 states, and if you're curious about giving them a shot, you can click here and get started using Ro Pharmacy for as little as $5 a month!
Is Dadi Credible?
Dadi's patented temperature-controlled kit is one of the most credible aspects of Dadi. Why? because it protects the sample during the most critical stage of the entire process. Once they reach the laboratory the technicians have various equipment and ways to keep it protected but during the transit-only, the kit takes care of the samples. The unique preservative used in the patented kit can keep the samples protected for up to 48 hours.
Dadi has a state-of-the-art cryogenic facility (New England Cryogenic Center) NECC. The deposits are kept under the supervision of a highly trained staff. The samples are kept in multiple vials to ensure you can use them more than once and are cryopreserved in a liquid nitrogen tank at -321°F, a temperature that suspends all metabolic processes.
Every step of the process is secured with 2-factor authentication. The collection cup ID and security band ID combine to make sure that the deposits are safe. The entire process of Dadi's at-home testing is tamper-proof using the end-to-end technological solution. This also ensures that your data is always protected and you can complete this process discreetly. 
What do we think about Dadi?
We have to commend how Dadi has incorporated technology in every step of their process. Their patented kit that keeps the samples preserved until they are delivered to the lab, their advanced cryogenic facility that makes sure your sperm stays protected, and their 2-factor authentication amongst other important features. Dadi is for sure one of the best in their category when it comes to the correct implementation of technology. 
Fertility is not only a women's issue, men play an equal amount of roles. On top of that, our society is plagued with many diseases like cancer that have a high impact on men's fertility and often due to lack of services like Dadi men never get a chance to safeguard the future of their family planning. Men who are stepping into their late 30s or early 40s and want to keep their sperm stored for future usage now have companies like Dadi to help them with an alternative and more feasible way to open pathways for having a family in the future. 
If you are considering sperm tests and/or sperm storage as a long term fertility option, then you should definitely consider Dadi.
Interested?
Find out if Dadi is right for you