Dadi Review
#3
Editor's pick for At-Home Lab Testing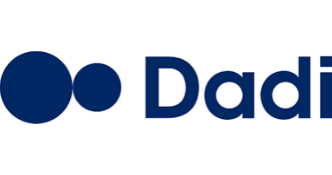 Why We Like Them
Get $25 OFF with code RELIEFSEEKER! Dadi offers an at-home male fertility test and sperm storage kit - so you can be ready to have children when the time is right!
Accepts
Does Not Accept Insurance
Dadi Overview
Overview of Dadi Test Kits
The Dadi co-founders; Tom Smith, Mackey Saturday, and Gordon Von Steiner were inspired by the idea that all men should have the ability to start a family whenever they want. They wanted to facilitate this by allowing men to have easier access to sperm storage. Many researchers suggest that one in six couples will face issues in starting their families or extending their families. Even after the fact that 40-50% of the infertility cases are caused due to "male factor" the society continues to put the burden on women. 
Dadi is a men's health company that is reinventing the fertility industry one step at a time. They offer an approachable option for sperm storage and fertility testing. Dadi's home testing and sperm storage kit is FDA-licensed and is available in all 50 states. Dadi gives men a low-cost and long term option for storing their healthy young sperm so that when then the time comes they can use them for their family planning. Dadi simplifies male reproductive health care and makes it accessible to a larger set of men. 
Dadi has a patented temperature-controlled at-home testing and sperm collection kit which comes with a specialized cup. This patented technology allows Dadi to provide higher accuracy and real-time updates to their users. To ensure that the sperm samples stay preserved during the shipping, the cup is designed with a unique preservative that protects the sperm during the transit. In the cup, sperm samples can stay preserved for up to 48 hours and once they reach their state of the art lab, they are preserved in a cryogenic lab and sent for testing. 
Once the process is completed, customers receive a personalised fertility report. The report covers sperm volume-based analytics, sperm count based analytics and concentration based analytics of the sperm. The report also includes a microscopic video of the customer's sperm. 

How Does Dadi Work?
Step One: Order Your Kit
Dadi's patented sperm sample collection kit is sent to your home discreetly. Once the kit is delivered to you, you should deposit your sperm in the kit as soon as possible. The kit is designed with a special push-down top that allows their unique preservative to be mixed with your sample, protecting it until it reaches Dadi's Lab. When you are ready, you just need to drop the kit at any FedEx ship center. The kit comes with pre-paid shipping tag for free overnight shipping back to the lab.
Step Two: Get Your Report
Within 24 hours of receipt of your sample, a lab technician will carefully examine your sample and create a report based on their findings. The lab technician will examine your samples on the parameters of sperm count, concentration volume, and motility. Dadi will then send you a personalized email that will have detailed results of the examination. The report will also include a video of your pre-freeze sperm under a microscope.
Beyond that, you can also speak to a fertility specialist to get a diagnosis and discuss the next steps.
Step Three: Store your deposit
Healthy deposits of your sperm are cryogenically stored in a state-of-the-art facility that is specifically designed to store sperm. The facility is under constant surveillance to keep the deposits intact. 
Dadi stores your sperm samples in 3 vials. This gives you 3 opportunities to fertilize an egg per sample deposited. When you are ready to use your deposits. You just need to get in touch with Dadi's customer service team and they will coordinate the delivery of these samples to the IVF medical facility of your choice.
Plans and Pricing of Dadi
Dadi is one of the most trusted, easiest and fastest ways to test and store your sperm. They offer 3 simple plans to choose from and these plans are defined to cater to different user requirements. 
Most Popular 
Price: $199
1 year of storage included ($99/year after the first year)
No hidden fees
Unsubscribe anytime
At-home sperm collection kit
FREE overnight shipping to Dadi's lab
The industry's only 2-factor customer verification
Lab-tested fertility report in 24hrs
FREE year of Cryogenic storage for 3 vials of sperm
BEST FOR IVF
Price: $398
1 year of storage included.
No hidden fees.
Unsubscribe anytime.
Two at-home sperm collection kits
FREE overnight shipping to Dadi's lab
The industry's only 2-factor customer verification
Lab-tested fertility report in 24hrs
FREE year of Cryogenic storage for 6 vials of sperm
BEST FOR FAMILY PLANNING
Price: $1,110
5 years of storage included.
No hidden fees.
Unsubscribe anytime.
Two at-home sperm collection kits
FREE overnight shipping to Dadi's lab
The industry's only 2-factor customer verification
Lab-tested fertility report in 24hrs
Five years of Cryogenic storage for 6 vials of sperm (first year FREE)
Dadi Promo Code
Use promo code RELIEFSEEKER to get $25 off!
Is Dadi Credible?
Dadi's patented temperature-controlled kit is one of the most credible aspects of Dadi. Why? because it protects the sample during the most critical stage of the entire process. Once they reach the laboratory the technicians have various equipment and ways to keep it protected but during the transit-only, the kit takes care of the samples. The unique preservative used in the patented kit can keep the samples protected for up to 48 hours.
Dadi has a state of the art cryogenic facility (New England Cryogenic Center) NECC. The deposits are kept under the supervision of a highly trained staff. The samples are kept in multiple vials to ensure you can use them more than once and are cryopreserved in a liquid nitrogen tank at -321°F, a temperature that suspends all metabolic processes.
Every step of the process is secured with 2-factor authentication. The collection cup ID and security band ID combine to make sure that the deposits are safe. The entire process of Dadi's at-home testing is tamper-proof using the end-to-end technological solution. This also ensures that your data is always protected and you can complete this process discreetly. 
What do we think about Dadi?
We have to commend how Dadi has incorporated technology in every step of their process. Their patented kit that keeps the samples preserved until they are delivered to the lab, their advanced cryogenic facility that makes sure your sperm stays protected, and their 2-factor authentication amongst other important features. Dadi is for sure one of the best in their category when it comes to correct implementation of technology. 
Fertility is not only a women's issue, men play an equal amount of roles. On top of that, our society is plagued with many diseases like cancer that have a high impact on men's fertility and often due to lack of services like Dadi men never get a chance to safeguard the future of their family planning. For men who are stepping into their late 30s or early 40s  and want to keep their sperm stored for future usage now have companies like Dadi to help them with an alternative and more feasible way to open pathways for having a family in future. 
If you are considering sperm tests and/or sperm storage then you should definitely consider Dadi.
Interested?
Find out if Dadi is right for you
Talkspace review
Services
Online Therapy, Digital Clinic, Online Pharmacy, Health Apps
ReliefSeeker Visitors Get $80 OFF their 1st month! Talkspace is one of the largest online therapy platforms in the world! Exchange unlimited messages (text & voice) with a licensed thera...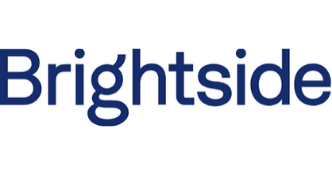 Brightside review
Services
Online Therapy, Digital Clinic
Effective anxiety and depression treatment - Get 50% OFF your first month - Consult doctors, get your prescriptions delivered, and talk to a therapist all-in-one place.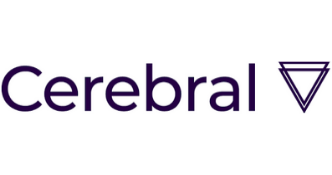 Cerebral review
Services
Online Therapy, Digital Clinic
Get 65% OFF your 1st Month! One of the most popular anxiety & depression treatments available -> Starting at $35 per week -> Online therapy, psychiatry, & prescription delivery...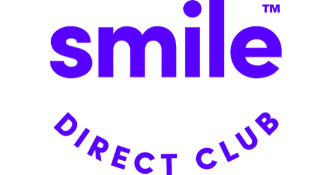 Smile Direct Club review
Services
Teeth Straightening
Alex Fenkell and Jordan Katzman, founders of Smile Direct Club, first met each other at a summer camp when they were both 13 years old and with mouths full of metal thanks to their braces. Y...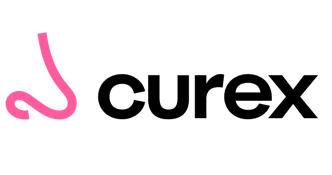 Curex review
Services
Digital Clinic
Get long-term relief from your allergies, asthma, and eczema. Use code RELIEF75 to take $75 off your first order of at-home immunotherapy with Curex.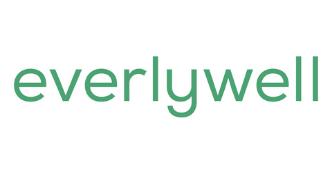 Everlywell review
Services
At-Home Lab Testing
EverlyWell has developed an impressive arsenal of at-home regulatory-compliant diagnostic tests, including food sensitivity, fertility, hormones, STDs, thyroid, metabolism, and most recently...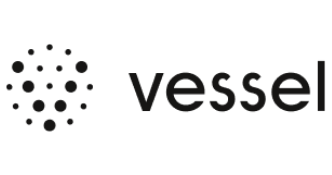 Vessel Health review
Services
At-Home Lab Testing
Get 20% OFF your 1st month with code RELIEFSEEKER! Vessel Health is an online testing kit provider that allows patients to get a better idea of their dietary and nutritional needs — based on...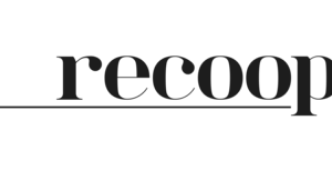 Recoop review
Services
Supplements
Get 15% off with code RELIEFSEEKER! Recoop offers supplements that help people combat the side effects of stimulants commonly prescribed for ADD/ADHD. Recoop's ingredients reduce crash sympt...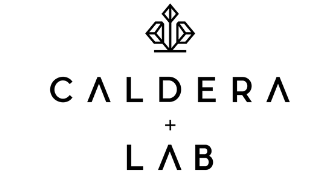 Caldera + Lab review
Services
Skin Care
Get 15% OFF with code RELIEFSEEKER15! Caldera + Lab's anti-aging skin serum "The Good" is a clean, non-toxic, multi-functional skincare product formulated with 27 wild-harvested, all-natural...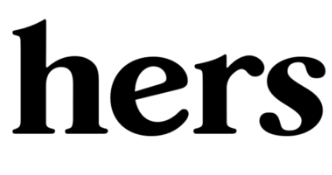 Hers review
Services
Online Therapy, Digital Clinic, Skin Care, Supplements
$10/mo special intro offer for custom anti-aging skin-care! Hers is a one-stop-shop for all things skin and hair care, sexual health, Primary Care, and Mental Health for women. Get fast &amp...