Caldera + Lab Review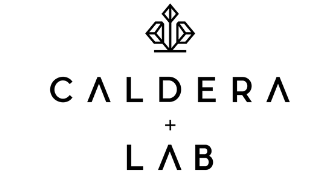 #1
Editor's pick for Skin Care
Get 15% OFF with code RELIEFSEEKER15! Caldera + Lab's anti-aging skin serum "The Good" is a clean, non-toxic, multi-functional skincare product formulated with 27 wild-harvested, all-natural ingredients and has been clinically proven to be excellent for all skin types.
Accepts
Does Not Accept Insurance
Table of content
Did you know that men in the U.S. spent over $6 Billion on grooming products in 2019, and half of that was dedicated specifically to men's skincare! If your jaw is on the floor like ours was when we read that stat, you're not alone. When we think of skincare, we generally think of women. Most women (not all) want to look younger, more radiant and rested at all times. On the other hand, men usually just slap on whatever is within arms reach in their bathrooms. However, the year is now 2021, and in the last handful of years, men are becoming more and more conscious about what they're actually slathering on their faces. 
Cue Caldera + Lab's, The Good to stage left. 
Caldera + Lab Company Overview
Founded in 2018 by Stacy Keibler, a model/actress, and Jared Pobre, a media and tech entrepreneur turned skincare enthusiast when they were splitting time between their homes in Los Angeles and Jackson Hole, WY. Constantly on planes and spending a lot of their free time outdoors, Jared began noticing signs of early aging. After testing an S-ton of products, he couldn't find one that worked for his fully loaded schedule, so he and Stacy decided to create one themselves. They knew that they wanted to create something that any man could embrace. A one-step, clean, and high-performance product that worked for all skin types that could be used every day without having to stress over a high-maintenance skincare routine. Being surrounded by the natural beauty of the Grand Tetons in Wyoming, they knew they wanted to take advantage of what the earth had to offer, so they worked tirelessly with top, green scientists to formulate a serum with 27 botanicals that could help them achieve their goal of offering men an all-natural product that was simple, yet effective. 
Self-care and wellness have become more popular than ever before, with so many people staying home in the last year. And with more and more men realizing the need to "Glow Up," Caldera found a hole that needed to be filled in the niche market of men's skincare products. 
Caldera + Lab currently offers one product called 'The Good.' It is only available online (D2C) and can be shipped anywhere in the U.S., Canada, and Mexico.
Read on to learn more about Caldera + Labs' one-step, clinically-proven, multi-functional, and luxurious face serum. We don't think you will be disappointed! 
All About Caldera + Lab's, 'The Good' Face Serum
As a result of meticulous research and craftsmanship, The Good is a 100% plant-based, non-toxic face serum derived from high-elevation botanicals, like fireweed, elderflower, and dandelion, which can all be found around the Teton Mountains range. Each ingredient is either wild-harvested by hand or is grown on a local (Jackson Hole, Wyoming) organic farm. Its multi-functional formulation is said to benefit each user's skin by diminishing the appearance of dark spots, reducing signs of aging, combat skin conditions like eczema and psoriasis, and so much more (more on this later). The Good's rich oil-based serum is clinically proven to nourish and protect your skin at the microbiome level and can be easily incorporated into your nightly routine. 
Caldera understands that most men have a hard time coming to terms with a skincare regimen that requires, well, effort, so they solved this problem and put it into a one-ounce, lightweight serum that quickly penetrates your skin leaving it superbly moisturized and radiantly restored. In fact, one Caldera reviewer said that The Good is one of the best men's serums to fix almost any skin problems. Now that is truly saying something! 
Does Caldera + Lab's, The Good Actually Work?
Here at ReliefSeeker.com, we always have our readers in mind. So much so that we put one of our own team member's faces on the line. Literally. Here's the gosh darn honest truth about what you can expect from Caldera + Lab's, The Good: 
"The Good is an incredible moisturizer & the scent is fantastic. A little bit goes a long way, and I love that it's all-natural. I find it a little bit too oily to wear under some makeup, but it's my go-to moisturizer for no-makeup days & the base for my nighttime routine. I'm so happy I found it!" Adrienne M.- Michigan, USA
So, there you have it, folks—no need to read on. Just teasing. Read on to find out more about all the good (no pun intended) Caldera + Lab is doing for the faces of men and women alike.
How Does Caldera + Lab's The Good Work?
The Good was designed to treat a myriad of skin conditions and is an excellent choice for all skin types, including normal, dry, oily/acne-prone, and sensitive. Stacy and Jared wanted to be able to offer men the same quality skincare products that are available to women. They set out to focus on not just a singular issue but all the issues. They were so hell-bent on delivering this that they put together an independent team of men to substantiate what they were claiming and found that The Good was 96% effective in treating all skin types. 
Now, you might be asking yourself, "Ummm, how exactly does that work?" Well, for three reasons. 
One - The serum is formulated for the microbiome (an ecosystem of bacteria on the skin's surface that works to guard you against nasty pathogens), and by working with your skin's natural microbiome, the antioxidants in the ingredients help your skin find its unique equilibrium.
Two - It's oil-balancing. Just because the serum is oil-based doesn't mean it's going to clog your pores; in fact, the wild bergamot and frankincense adapt to your skin's natural oils and work with it to moisturize and balance the skin where you need it most. 
Three - It's skin-mimicking. The 27 wild-harvested botanicals work synchronously with your skin's sebum (oil) structure to mirror how your skin absorbs nutrients. 
The Good is best used at night, so your skin has a fair chance to absorb all the goodness it deserves and when it won't be affected by the elements. Obviously, you can use this product any time; just be sure to apply SPF if you decide to use it in the mornings. 
How Do I Use The Good?
Because The Good is meant to be easily incorporated into any nighttime routine, there's only one simple step, which is to simply slather it on your face and let its magic do the rest. However, if you're like us and appreciate a more detailed step-by-step guide, here goes. 
Cleanse and towel-dry your face - Thoroughly drying your face is important. Because the serum is oil-based, the leftover water might deter it from being fully absorbed into your skin.

Press the top of the bottle down to fill the dropper*

Unscrew the top and press down on the top, so the serum falls into your hand

Massage the serum onto your face. If there's any leftover, feel free to put it on your neck and clavicle. 
The serum is lightweight and specifically designed to absorb quickly. You should never feel greasy. 
*If you're unsure of how many drops to use, you can take the four-question quiz on their website that offers a recommended amount depending on your skin type, age, the climate you live in, and your specific skin concern. 
Based on recommendations from Caldera + Lab's website, you will want to use the following amount for each type of skin:
Dry: 10-12 drops

Normal: 7-9 drops

Oily: 4-6 drops 
One thing that we really appreciate about Caldera is that they believe wholeheartedly in their product. So much so that if you don't love The Good in 60 days, they will be happy to refund your money, no questions asked. 
What Skin Conditions Can You Use Caldera + Lab's The Good for?
The Good is not just great for the things listed below; it can also come in handy when you're looking to condition your beard, soothe a dry scalp, relieve a sunburn, and can calm your skin after shaving. In our opinion, The Good is really a one-stop-shop for all things skin health and wellness; however, we did have a chance to connect with a member of the Caldera team that gave us a more explicit list to share with our beloved readers. 
The Good has been clinically proven to help men see positive results with the following skin-related issues and conditions:
Acne

Dry skin

Fine lines and Wrinkles

Large pores
It is important to remember that Caldera Lab does not offer medical-grade products. The Good is an OTC product and cannot cure the above issues. Caldera Lab cannot promise that its product will work for everyone. However, it can be a great product for you if you are suffering from the following and want to ease the effects of:
Loss of firmness and elasticity

Dark spot and pigmentation 

Sensitive skin

Troubled skin/ skin redness

Dry and dehydrated skin

Loss of Collagen 

Sunspots
What Ingredients are in Caldera + Lab's Product?
As we mentioned a bit earlier, The Good is formulated with 27 botanicals that are either sourced from the Teton mountain range in Yellowstone National Park or from sustainably farmed and organically grown local farms in Jackson Hole. All of the ingredients were carefully selected for their natural efficacy in helping to ease common skin issues and are wild-harvested so that they would maintain high potency during the formulation process. 
Ingredients from Wild-harvesting
• Fireweed (Epilobium angustifolium) herb extract
• Elderflower (Sambucus canadensis) extract 
• Yarrow (Achillea millefolium) flower extract
• Nettle (Urtica dioica) leaf extract
• Dandelion (Taraxacum officinale) leaf extract 
Ingredients from Organic Farming
• Apricot (Prunus armeniaca) kernel oil
• Sunflower (Helianthus annuus) seed oil
• Calendula (Officinalis) flower extract
• Alfalfa (Medicago) Sativa extract
• Elderberry (Sambucus nigra) extract
• Echinacea (angustifolia) herb extract
• Sage (Salvia officinalis) leaf extract
• Prickly pear (Opuntia ficus indica) seed oil
• Epilobium (angustifolium) flower/leaf/stem extract
• Safflower (Carthamus tinctorius) seed oil
• Spilanthes acmella flower/leaf/stem extract
• Raspberry (Rubus idaeus) seed extract
• Red Bergamot (Monarda didyma) leaf/flower oil
• Frankincense (Boswellia carterii) resin extract
• Sea buckthorn (Hippophae rhamnoides) fruit extract
• Yarrow (Achillea millefolium) flower oil
• Jojoba (Simmondsia chinensis) seed oil
• Meadowfoam (Limnanthes alba) seed oil
• Astragalus membranaceus root extract
• Ubiquinone
• Tocopherol
• Bisabolol
What is Wild-harvesting?
According to the Caldera + Lab website, "wild-harvesting captures plants in their pure, whole form at the peak potency without disrupting natural ecosystems for farming."
What Are the Benefits of Each Ingredient?
Like we stated above, each ingredient was thoughtfully chosen for its natural efficacy to help men combat common skin-related issues, like dark spots, fine lines, and wrinkles to moisturize, replenish, firm, and protect the skin. 
Moisturize and Replenish
Fireweed
Apricot Kernel Oil
Jojoba Oil
Meadowfoam Seed Oil
Sunflower Seed Oil
Echinacea
Firm and Protect
Prickly Pear Oil
Frankincense
Nettle
Red Raspberry
Seabuckthorn
Dark Spots and Skin Tone
Frankincense
Prickly Pear
Yarrow
Alfalfa
Wrinkles and Fine Lines 
Spilanthes Whole Plant Extract
Huang Qi
Coenzyme Q10 (CoQ10)
Echinacea
How Much Does Caldera + Lab's The Good Cost?
You have two choices when it comes to ordering The Good. You can either purchase the product a la carte or become a member and save 20%. 
One-time Purchase - $97
1 oz. bottle
Membership Savings - $77
1 oz. bottle
Choose your delivery frequency: Every 45, 60, or 75 days
And remember, if you don't love it, you can return it for up to 60 days for a full refund. No questions asked.
Other Products from Caldera + Lab
Caldera + Lab has recently expanded its product line and is now offering not one, but two additional products. 
The Base Layer - A nutrient-rich daytime moisturizer with complete defense against environmental stress, pollution, and blue light radiation. This moisturizer is packed with botanical ingredients, plant stem cells, and soothing adaptogenic actives. The Base Layer is said to deliver intense hydration without leaving your face feeling greasy or congested. Because Caldera's products are derived from nature, this moisturizer doesn't have SPF in it, so it's recommended that you apply sunscreen before putting on this product. The Base Layer costs $44 with a subscription, or $55 if you prefer to purchase it as a one-off. 
The Clean Slate - A pH-balanced cleanser that uses gentle plant-based cleansing instead of harsh surfactants. It is made with probiotics, clarifying plant extracts, amino acids, and mineral-rich glacial ocean silt extracts. It was designed for those with sensitive skin types, but anyone that has a face is welcome to use this cleanser. The Clean Slate costs $29 with a subscription or $37 without. 
Is Caldera + Lab Credible?
Short answer: Abso-freakin-lutely! 
When Caldera set out to create the cleanest skincare product available, they didn't just take on the challenge willy-nilly. They worked with top chemists and green formulators to come up with a product that has been clinically tested for its efficacy. During their rigorous research and development process, they tested over 2000 botanicals and widdled that down to 27 that would become The Good. The formula was finalized through an advanced process with many extractions in a state-of-the-art ECOCERT-certified manufacturing facility in California. ECOCERT is the global leader in natural and organic manufacturing processes.  
Caldera + Lab didn't want to be a flash in the pan men's skincare product. They wanted to be THE only skincare product that any man would ever need to use again to combat the signs of aging. They wanted to be so legit that they conducted an independent clinical trial of The Good so that the naysayers had nothing to balk at. Most skincare companies don't conduct clinical trials on their products. Caldera does! They chose to study the skin changes in 53 participants (men) ranging in ages from 37-64 over the course of 60 days. This study found that nine out of ten men experienced healthier and visibly improved skin, regardless of their skin type. If you're extra curious about the results, you can check them out on their website in the 'The Proof' section. 
Caldera + Lab is also extremely committed to transparency, sustainability, and excellence that they went above and beyond to become a Certified B Corporation. This means that they are legally bound to donate 2% of their revenue to vetted nonprofits with this commitment. They must also maintain the highest standards of verified social and environmental performance, public transparency, and legal accountability. We think this is pretty stinking cool, and if you think about it, every time you buy The Good, you're indirectly helping those in need. 
What Do We Think About Caldera + Lab?
We would be doing you all a total disservice if we didn't say that we absolutely LOVE Caldera + Lab! We love their story. We love how thoughtful and passionate they are about every aspect of their product, from how they choose and source their botanicals from the Teton mountain range down to how they decided to use recycled materials for their packaging (the bottle is also 100% recyclable). We. Love. Everything! 
If you're looking for a product that is toxic-free, sustainably produced, and super simple to incorporate into your daily routine, get your buns on over to the Caldera + Lab website now! We double-dog dare you!!
Interested?
Find out if Caldera + Lab is right for you
Special Offer:
GET 15% OFF