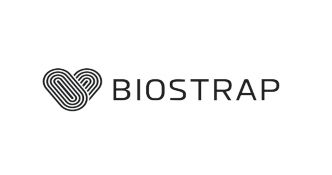 Why We Like Them
Biostrap is a wearable health tech company that has designed a strap to measure heart rate variability, allowing users to maximize their sleep and improve workouts. It tracks a wide variety of activities as well as heart rate variability.
Accepts
Does Not Accept Insurance
Biostrap Overview
Biostrap Company Overview
Biostrap is so much more than a heart rate monitor or activity tracker. This band can track heart rate variability, workout intensity, blood/oxygen levels, and so much more.
Designed to monitor medical, clinical, and performance issues, it can be worn on the wrist, chest, or ankle. It tracks activities such as walking, running, cycling, swimming, weight training, and indoor workouts (such as the elliptical machine and rowing machine).
The main tracking features of the Biostrap band include:
Heart rate

Heart rate variability

Blood oxygen saturation

Respiratory rate

Sleep analysis

Tracking of more than 100 activities
Is Biostrap Right For You?
Biostrap was designed for people that need a little extra insight into their daily activities and workouts. It can also help anyone that has a heart condition and needs more in-depth information on their heart rates than most activity bands can provide. Biostrap is right for you if you need help:
Achieving better recovery

Reaching higher performance levels

Recording movement (including cadence, velocity, and reps)

Tracking sleep data (including oxygen levels, movement, and heart rate variability)
Is Biostrap Credible?
Biostrap created its products based on scientific data and the needs of its customers. It continues to enhance its products by partnering with organizations and companies that conduct research to improve heart health and workout conditions.
This wearable heart rate monitor doesn't just report heart rate data. It captures high-fidelity, raw PPG waveforms (the same data your doctor uses to monitor your heart health).
Biostrap is used by doctors and health organizations all over the country to monitor heart health — and it's even being used to monitor COVID-19.
PPG sensors can monitor a precise heartbeat — both active and resting. It analyzes more than 2,000 beats per day and monitors them for 29 parameters.
Healthcare Conditions Treated by Biostrap
Biostrap truly is a Rennaissance band. It treats issues related to your workouts and sleep patterns. Utilizing the data the health app provides, you'll be able to normalize your blood/oxygen levels, increase your workout intensity, and get a better night's sleep.
It may even be able to detect symptoms of COVID-19 in your system before you even feel sick.
The most common healthcare conditions Biostrap treats include:
Chronic heart conditions

COVID-19 monitoring

Abnormal blood/oxygen levels

Inconsistent workouts

Unchallenging workouts
Monitoring your HRV can also help your breathing habits. Using your HRV to determine your biofeedback breathing rate can allow you to return to your baseline quicker after dealing with stressful situations.
How Biostrap Works
It's super easy to get started with Biostrap. All it takes is three easy steps to improve your heart health, monitor your sleep, and maximize your workouts:
Order Your Biostrap Strap
Choose your preferred strap (wrist, chest, or shoepod), and place your order to get started.
Pair Your Biostrap With the App
Simply pair your Biostrap with the Biostrap app. You technically don't need to buy a Biostrap to use the app; this app allows users to pair other heart rate variability monitors to the app and still get the same benefits as most Biostrap users.
Founders can capture data from most HRV trackers and use the data to enhance Biostrap's offerings.
Start Wearing Your Strap and Tracking Data
Start wearing your strap and tracking your data through the app. You can begin tracking your movement, heart rate, and sleep immediately. Over time, your Biostrap will gather more and more information about your health by comparing current with past data.


Biostrap NOT treat Some Conditions
Biostrap really knocks it out of the park when it comes to managing your heart rate variability and workouts. Yet, this fitness and heart rate tracker can't do everything.
It's not marketed as a steps band, so it won't remind you to stand or start taking steps throughout your day.
Just some of the features that Biostrap doesn't offer include:
Ability to tell time

Fitness data outside of the app

Move, stand, or exercise reminders
It's also important to note that Biostrap becomes more accurate over time — as it gets to know your body and data. That being said, you'll want to wear the strap for long periods of time to allow the app to collect as much data as possible.
Pricing: How Much Does Biostrap Cost?
Unlike some heart rate variability and monitor bands, Biostrap doesn't charge for its app or ongoing services. Instead, you pay one simple price for your band upfront. Extra straps, shoepods, and chest straps are sold separately.
The current pricing for Biostrap's offerings is currently:
Armband HRM: $95

Chest Strap HRM: $65

Wristband Strap: $30

Inductive Dual Charger Base: $40

Shoepod: $100

Ankle Strap (for Shoepod): $5

Shoe clip (single): $3.00
What Do We Think About Biostrap?
We're impressed with the level of detail and data baked into the Biostrap app and accessories. We love that you don't need a Biostrap-specific HRV monitor to take advantage of the app and data tracking and that you don't need to sign up for an ongoing membership to use this heart rate monitor.
The number of workouts the app tracks (more than 100!) is impressive; we also love that this strap was designed not just for athletes and fitness-a-holics — but also average users that simply want to monitor their health.
Biostrap's sleep monitoring would seem like icing on the cake if it weren't for the level of data collected in one night. Since sleep is so important to overall health, it makes sense that the founders would place so much emphasis on this feature.
If you want a more holistic view of your health data with an app and heart rate band that continues to evolve, we recommend checking out Biostrap.
Interested?
Find out if Biostrap is right for you
Talkspace review
Services
Online Therapy, Digital Clinic, Online Pharmacy, Health Apps
ReliefSeeker Visitors Get $80 OFF their 1st month! Talkspace is one of the largest online therapy platforms in the world! Exchange unlimited messages (text & voice) with a licensed thera...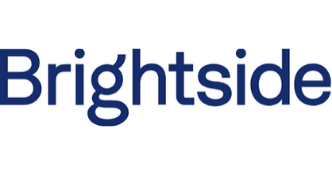 Brightside review
Services
Online Therapy, Digital Clinic
Effective anxiety and depression treatment - Get 50% OFF your first month - Consult doctors, get your prescriptions delivered, and talk to a therapist all-in-one place.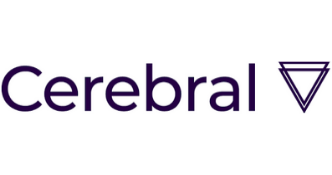 Cerebral review
Services
Online Therapy, Digital Clinic
Get 50% OFF your 1st Month! One of the most popular anxiety & depression treatments available -> Starting at $35 per week -> Online therapy, psychiatry, & prescription delivery...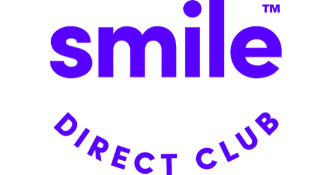 Smile Direct Club review
Services
Teeth Straightening
Alex Fenkell and Jordan Katzman, founders of Smile Direct Club, first met each other at a summer camp when they were both 13 years old and with mouths full of metal thanks to their braces. Y...
Curex review
Services
Digital Clinic
Get $75 OFF with code RELIEF75! Get long-term relief from your allergies with this at-home oral allergy immunotherapy treatment. +Get an at-home allergy test to see what you're allergic to!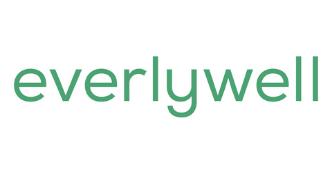 Everlywell review
Services
At-Home Lab Testing
EverlyWell has developed an impressive arsenal of at-home regulatory-compliant diagnostic tests, including food sensitivity, fertility, hormones, STDs, thyroid, metabolism, and most recently...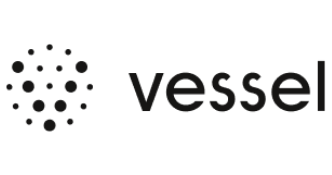 Vessel Health review
Services
At-Home Lab Testing
Get 20% OFF your 1st month with code RELIEFSEEKER! Vessel Health is an online testing kit provider that allows patients to get a better idea of their dietary and nutritional needs — based on...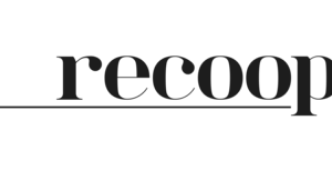 Recoop review
Services
Supplements
Get 15% off with code RELIEFSEEKER! Recoop offers supplements that help people combat the side effects of stimulants commonly prescribed for ADD/ADHD. Recoop's ingredients reduce crash sympt...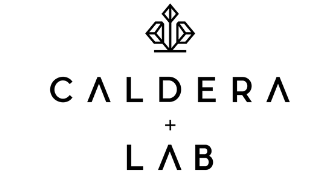 Caldera + Lab review
Services
Skin Care
Get 15% OFF with code RELIEFSEEKER15! Caldera + Lab's anti-aging skin serum "The Good" is a clean, non-toxic, multi-functional skincare product formulated with 27 wild-harvested, all-natural...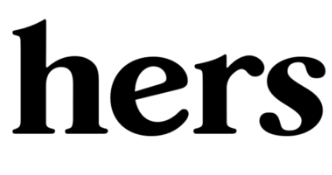 Hers review
Services
Online Therapy, Digital Clinic, Skin Care, Supplements
$10/mo special intro offer for custom anti-aging skin-care! Hers is a one-stop-shop for all things skin and hair care, sexual health, Primary Care, and Mental Health for women. Get fast &amp...