Virtual care is the future of hormone health, here's how to get it
Telehealth was on the rise before COVID-19 hit. But since the pandemic started, the need for remote medical care has increased exponentially. To decrease viral exposure, keep providers practicing, and help people access the care they need, telehealth visits are vital.
Some appointment types require in-person visits for the doctor to perform a physical exam. However, some types of visits can be successfully managed online without a physical exam component—for instance, meeting with an endocrinologist.
What Exactly Does Your Thyroid Do?
The thyroid is the butterfly-shaped gland at the base of your neck. As part of the endocrine system, this gland produces hormones that regulate your body's metabolism and energy use, along with many other essential functions.
When your thyroid hormone production drops, your body processes slow down and change, affecting essentially every system in the body. Undiagnosed thyroid disease puts patients at risk for other problems like cardiovascular diseases, osteoporosis, or infertility.
Endocrinology is the study of the endocrine system, which is the system that controls the hormones in our body. An endocrinologist helps manage thyroid conditions like hypothyroidism, which can now be managed online without an in-person exam. 
Common symptoms of hypothyroidism
Fatigue
Increased sensitivity to cold
Constipation
Dry skin
Weight gain
Elevated blood cholesterol level
Muscle weakness
Muscle aches, tenderness, and stiffness
Joint pain, stiffness, or swelling
Heavy or irregular menstrual periods
Infertility
Dry or thinning hair
Slowed heart rate
Mood swings
Impaired memory
Enlarged thyroid gland (goiter)
If you're worried about any of these symptoms, consider ordering an at-home thyroid blood test to understand your thyroid function. Many labs only look at thyroid-stimulating hormone (TSH). However, it's critical to measure free triiodothyronine (fT3), free thyroxine (fT4), and TPO antibodies, as well. These four markers help you understand the complete picture of what's happening with your thyroid and where specifically to make improvements.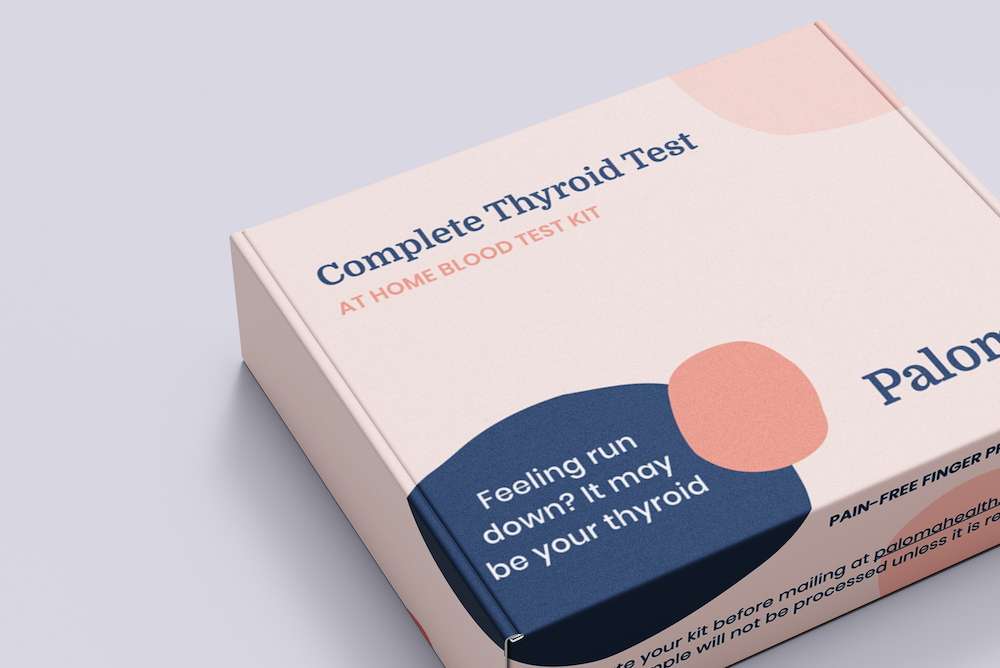 How Does A Thyroid Test Work?
Should your results show that your thyroid is underactive, it is treatable with the help of a thyroid doctor. Optimizing your thyroid levels with thyroid hormone replacement medication is usually the first step in minimizing symptoms like menstrual changes. When choosing thyroid medication with your doctor, remember that there is no one-size-fits-all treatment. 
You can visit a thyroid doctor online to manage hypothyroidism. Of course, telehealth is a much different experience than an in-person doctor visit. Ahead, how to prepare for a successful virtual visit with your thyroid doctor. 
You can take $20 off your first purchase of an at-home thyroid test kit with coupon code RELIEFSEEKER20 (case sensitive) on Paloma Health's website.
The Best Way To Prepare For A Visit With Your Thyroid Doctor
1. Know your options
Many options exist to visit a doctor over telehealth--even hospitals are getting on board with the changing medical landscape! To manage your hypothyroidism, specifically, we recommend visiting with a thyroid doctor from Paloma Health. Their doctors are board-certified in endocrinology with years of clinical and research experience focused on hypothyroidism and Hashimoto's. They take a personalized, integrative approach with each patient, assessing symptoms, lifestyle, and medical history in addition to lab values to determine the best treatment plan for each patient.
2. Check your insurance coverage for telehealth
Most private insurance companies are adjusting their policies to include coverage for telehealth visits. Medicare is also waiving most telemedicine fees to encourage people to see their doctor online. Again, thanks to the pandemic, insurance companies realize that keeping people out of medical offices can prevent the spread of coronavirus and decrease health care costs.
Before you schedule your telehealth visit, check with your insurance company to see if your plan covers these visits. If your plan does not reimburse for telehealth visits, check with your doctor to see what an out-of-pocket visit would cost. A comprehensive 30-minute consultation with a Paloma Health doctor costs $110 out-of-pocket (or $42 for members), and you don't even need to leave your front door.  
For current information on telehealth coverage, consult America's Health Insurance Plans.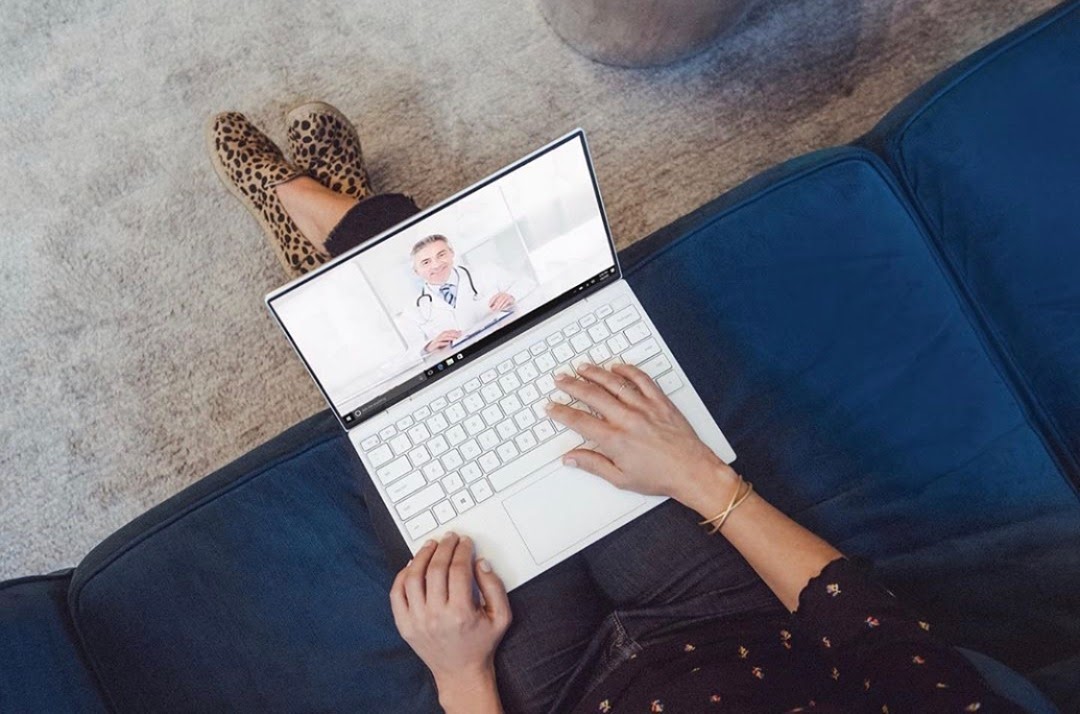 3. Double-check your tech
You should be comfortable with whatever device you plan to use for your online doctor visit. You can use your smartphone, iPad or tablet, or computer. To meet with your thyroid doctor, you need access to a camera and a built-in microphone. You will also want to make sure your wireless internet or data plan can support your visit ahead of time. We recommend you do a practice run to familiarize yourself with the platform in advance of your visit so that you can spend the time of your appointment on what matters most—your health. 
4. Write out your questions and concerns
Your doctor will ask you if you have any concerns at the beginning of your appointment and will end by asking you the same. Still, more often than not, we get so overwhelmed with information that we forget to ask a burning question. 
To give yourself peace of mind, have a list of your questions and concerns next to you during the visit. Doctors often appreciate this gesture because it provides more structure to your visits and helps your doctor answer your questions in order of priority.
See a list of questions to ask your thyroid doctor
5. Make a list of your information
While medical records are more easily accessible, some information may not be available to your doctor. It is helpful to have a list of all pertinent information to your health history. For example, you will want to have information on hand about your:
Personal medical history (diagnoses and surgeries)
Family history, including cancer, heart disease, thyroid disease, stroke, autoimmune disorders, etc.
Medications and supplements you are currently taking (past medications and dosages may be relevant for thyroid visits as well)
Current symptoms, such as what you are experiencing, how long it has been going on, and how frequently you experience the symptoms.
6. What to do during the visit
To get the most out of your visit, make sure you are in a quiet space where you and your doctor can hear one another—plan to minimize disruptions that may come up, such as background noise in your home or environment. 
Like you would in your doctor's office, make sure to listen attentively and ask questions. Be open and honest about what you are experiencing and let your doctor know your goal for your visit.
Possible goals for a virtual thyroid visit may include:
Feeling better
Having more energy
Getting control over specific symptoms, like weight gain 
Refilling a medication
Checking your thyroid function
Getting input on using a different thyroid medication or supplement
Taking notes during the visit can be extremely helpful. It is easy to forget some information, so having a notepad and pen nearby can help you remember things your doctor tells you.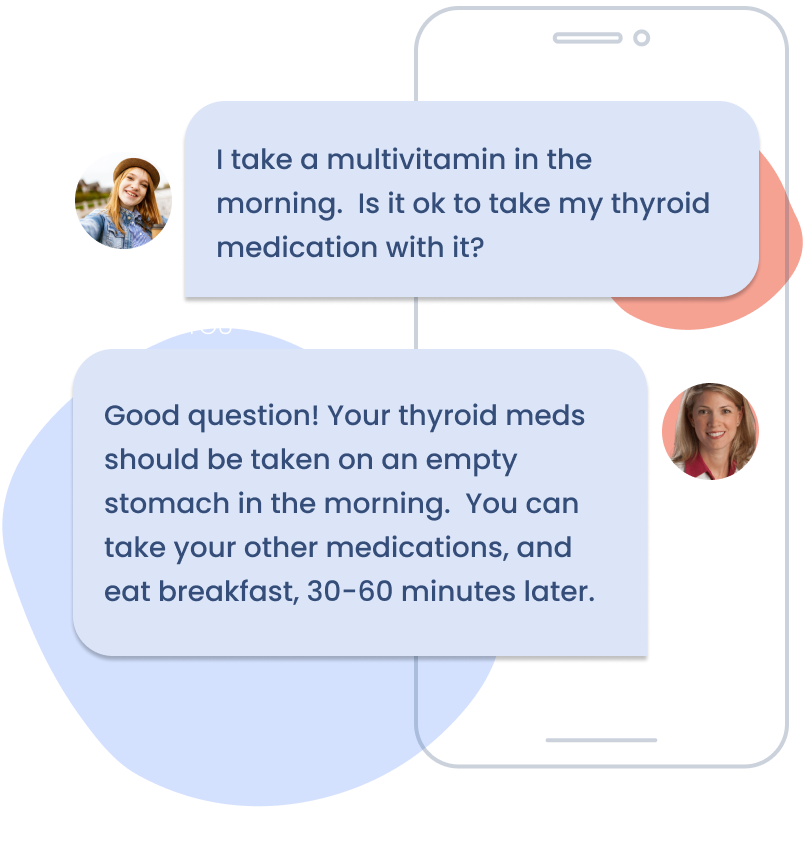 7. Follow up
After your visit has concluded, it is essential to follow up with your doctor's orders. Thus, if your doctor recommends blood work or seeing a nutritionist, it is important to do this to meet your health goals. Additionally, if your doctor wants to schedule a follow-up, call the office right after your visit and plan your next appointment so that you stay on track. If you forget something your doctor said, you can always request a copy of your visit notes or reach your doctor through their office or patient portal. 
Paloma Health makes it easy to get care whenever, wherever you need it. They are a telemedicine platform, and their endocrinologists are both experts in thyroid health and virtual care. 
Save on all of Paloma Health's products and services when you join the Complete Thyroid Care Membership—an excellent option for comprehensive thyroid care without ever leaving the house.