SnapCorrect Review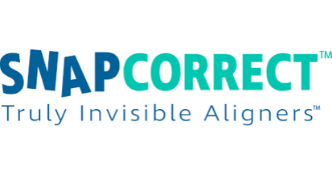 Why We Like Them
At-home teeth straightening is changing the way people transform their smiles. Historically, the only way to adjust your teeth was to see a dentist or orthodontist for braces or Invisalign. Today, home clear aligner products like SnapCorrect make getting the smile you want affordable and convenient.

SnapCorrect was one of the first home aligner companies to come to market, and with some of the lowest prices in the industry, they're certainly worth considering. Read on to find out if SnapCorrect is the right fit for your smile goals.
SnapCorrect Overview
SnapCorrect Company Overview
SnapCorrect is a company devoted to providing the best smiles in a way that is as invisible as possible. The claim is that their clear aligners are one of the clearest teeth aligners online, which appears to have some justification for it. The transparency they deliver does make them hardly noticeable, even at close range. The website also shows comparisons between their aligners and the ones from other major companies. They present individual comparisons for each brand in which each comparison has its page, rather than displaying one bulk contrast. This lets you see the actual differences between each company.
They believe that teeth straightening should be hassle-free and straightforward, which is why they make their application and treatment processes as simple as possible. The program works great for minor to medium malocclusions, such as overbites, underbites, gaps, and crookedness. However, it will not repair significant crowding.


How SnapCorrect Works?
SnapCorrect's simple process makes things easier for you. Order your kit, follow the instructions, send it back, wait for a reply, and then get a refund or purchase your aligners.
Step 1: Complete an Assessment
SnapCorrect provides an online assessment to determine if invisible aligners are right for your particular situation. That is an important step because you do not want to waste your time or money.
Step 2: Order an Impression Kit
If you have decided that purchasing teeth aligners online is right for you, the second step begins with ordering your impression kit. You follow the instructions to obtain your upper and lower teeth impressions and send them back.
Step 3: Take Photos of Your Teeth
After ordering your kit, you will receive a confirmation email. It will also include instructions for taking photos of your teeth and gums. You simply follow those instructions and email them back while they review the impression kits. You need to take photos because it gives them something to compare to those impressions, which also allows them to determine your qualifications more accurately.
Step 4: Wait for a Response
Once SnapCorrect professionals have reviewed your photos and impressions, you will receive a response as to whether you have been approved to move forward or simply do not qualify for aligners. At this stage in the process, you may receive emails with requests for additional information to help them make their decision on approval or disapproval. In most cases, that is just a request to fill out an oral health questionnaire if they need more information.
Step 5: Order Your First Set of Teeth Aligners
If you have been approved to start the aligner program, the next step is to order your first set of clear aligners. Aligners do not ship as a complete package, but you still need to pay for the entire program. SnapCorrect sends them every 2 or 4 weeks, depending on your treatment schedule. Everything will be established when making your purchase.
Step 6: Wear Retainers
Once you have completed your aligner schedule and everything checks out OK with their dental professionals, you need to wear retainers to ensure that your new alignment stays in place. They offer you the first set at no cost. After that, you purchase them for *$95. SnapCorrect recommends that you wear them at night when you go to sleep, rather than all day as other companies suggest.
How much does SnapCorrect cost?
Impression Kits
SnapCorrect impression kits are *$95 per kit. This includes one set.
Invisible Aligners
Their clear aligners cost *$1,849. Payment plans are available as low as $85.45 per month through Affirm, a third-party financier.
Retainers
SnapCorrect provides a set of retainers free after completion of the program. Optional retainers cost *$95 for each set.

How is SnapCorrect Different?
SnapCorrect aims to stand out by offering free teeth whitening for life, and a lower price than most of the competition.

SnapCorrect PROS
Your first set of retainers is included in your purchase. Other companies charge you $80-100 at the end of treatment for retainers.

SnapCorrect offers free teeth whitening for life once you are a customer.

SnapCorrect is among the lowest-priced home aligner companies (though more expensive than Smilelove).

Snapcorrect purchases its aligners from RaintreeEssix, one of the largest dental equipment and dental material suppliers in the US. This suggests these aligners are of reasonably high quality.

Aligners are marketed as clearer and less visible than those offered by competitors. However, in our opinion, the difference in visibility is not meaningful. Some customers may dislike the shinier plastic used in these aligners.
SnapCorrect CONS
Unlike competitors, SnapCorrect does not guarantee that an orthodontist will oversee your case.

SnapCorrect does not currently offer retail locations where you can get your teeth scanned instead of completing an impression kit. You'll need to take dental impressions on your own.

Unlike other at-home aligner products, you can't start whitening until after you finish treatment.

SnapCorrect aligners are scalloped to follow the gum line rather than cut to cover the gums. This means they can't leverage the gums to exert more force.

What do we think about SnapCorrect?
SnapCorrect is an affordable, easy to use and comparatively more invisible aligners compared to other aligners that are out there in the market. The treatment does not require you to visit a doctor and the entire process is carried out at the convenience of your home. But that also creates a problem in case someone is having difficulty in taking their own impressions.

With SnapCorrect the main question remains whether your condition can be treated at home and do not require for you to go and visit a doctor. Yes, there are many malocclusion that can be treated at home with SnapCorrect. But for certain more complex condition you would have to go and visit a doctor and might even have to buy other aligners or even metal braces.
Interested?
Find out if SnapCorrect is right for you
Talkspace review
Services
Online Therapy, Digital Clinic, Online Pharmacy, Health Apps
ReliefSeeker Visitors Get $80 OFF their 1st month! Talkspace is one of the largest online therapy platforms in the world! Exchange unlimited messages (text & voice) with a licensed thera...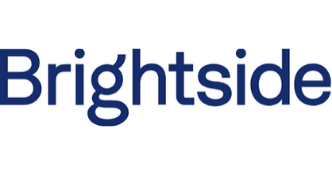 Brightside review
Services
Online Therapy, Digital Clinic
Effective anxiety and depression treatment - Get 50% OFF your first month - Consult doctors, get your prescriptions delivered, and talk to a therapist all-in-one place.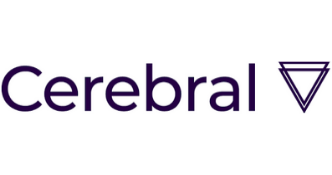 Cerebral review
Services
Online Therapy, Digital Clinic
Get 65% OFF your 1st Month! One of the most popular anxiety & depression treatments available -> Starting at $35 per week -> Online therapy, psychiatry, & prescription delivery...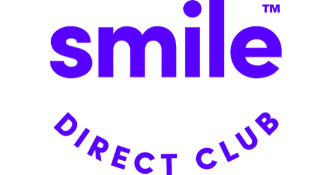 Smile Direct Club review
Services
Teeth Straightening
Alex Fenkell and Jordan Katzman, founders of Smile Direct Club, first met each other at a summer camp when they were both 13 years old and with mouths full of metal thanks to their braces. Y...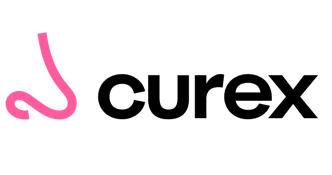 Curex review
Services
Digital Clinic
Get long-term relief from your allergies, asthma, and eczema. Use code RELIEF75 to take $75 off your first order of at-home immunotherapy with Curex.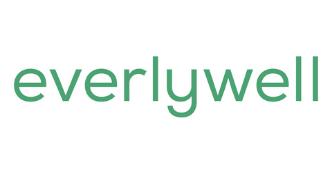 Everlywell review
Services
At-Home Lab Testing
EverlyWell has developed an impressive arsenal of at-home regulatory-compliant diagnostic tests, including food sensitivity, fertility, hormones, STDs, thyroid, metabolism, and most recently...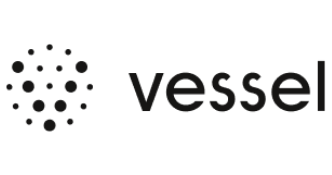 Vessel Health review
Services
At-Home Lab Testing
Get 20% OFF your 1st month with code RELIEFSEEKER! Vessel Health is an online testing kit provider that allows patients to get a better idea of their dietary and nutritional needs — based on...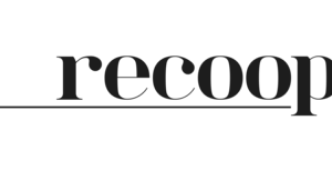 Recoop review
Services
Supplements
Get 15% off with code RELIEFSEEKER! Recoop offers supplements that help people combat the side effects of stimulants commonly prescribed for ADD/ADHD. Recoop's ingredients reduce crash sympt...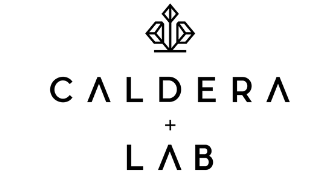 Caldera + Lab review
Services
Skin Care
Get 15% OFF with code RELIEFSEEKER15! Caldera + Lab's anti-aging skin serum "The Good" is a clean, non-toxic, multi-functional skincare product formulated with 27 wild-harvested, all-natural...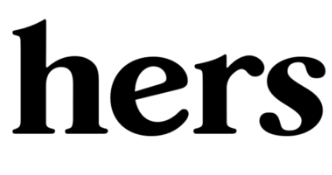 Hers review
Services
Online Therapy, Digital Clinic, Skin Care, Supplements
$10/mo special intro offer for custom anti-aging skin-care! Hers is a one-stop-shop for all things skin and hair care, sexual health, Primary Care, and Mental Health for women. Get fast &amp...