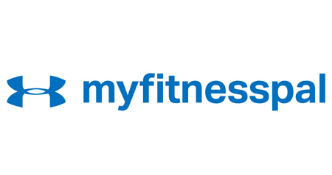 Why We Like Them
MyfitnessPal provides a nonstop motivation for living a healthier happy life and is the leading source of nutrition tracking in the world. It is the easiest calorie-counter app one can use and the premium version gives information about the nutritional value of the food at a micronutrient level and various recipes are available to take help from. MyfitnessPal gives you insightful feedback that can be used to reach your weight goal. My FitnessPal is an Editor's Choice among apps for Health and Fitness
Accepts
Does Not Accept Insurance
MyfitnessPal Overview
iPhone Rating: 4.7
Android Rating: 4.5
Price: Free to download, Premium Subscription available for $9.99 per month, and $49.99 per year.
Languages: English, Dutch, Spanish, French, Brazilian, Portuguese, Italian, German, Korea, Japanese, Chinese, Swedish, Polish, Norwegian Bokmal, Finnish.


App Overview of MyfitnessPal
In the world full of temptations, stress, and workload we tend to affect our fitness and diet, but an app like MyfitessPal plays a greater role in helping out with the daily fitness routine and calorie intakes in all ways possible. MyfitnessPal was founded in 2005. It joined UNDER ARMOUR and has also teamed up with MapMyFitness and UA Records, as the connected fitness it is the largest digital health and fitness community. The company has 51-200 employees working day night to bring the revolution in the Fitness Industry.
The mission of the App is to look after the nutrition, health, fitness, weight loss, and wellness of the being. The App provides the customers with fitness guidance that includes all types of workout plans depending on the individual and also provides Nutrition guidance which includes all the recipes and information about the amount of calorie intake. Although MyfitnessApp is not a dieting program it will instead help you in making healthier food choices by providing nutritional information. MyfitnessPAL is the best calorie-counting App on the market.
How does MyfitnessPal work?
Your body is a temple but only if you treat it like one. With this motto, MyfitnessPal App takes care of the daily tracking of nutrition which includes checking on calorie contents by providing healthier advice in the form of recipes and also by watching eating habits followed by weight loss programs. To start with firstly go to the Play Store/ App Store and download the MyfitnessPal and sign in into the application.
The app will ask about some personal basic information which includes birthplace, height, weight, whether you are a sedentary person, and your goal. With this information, a basic profile will be generated and you will enter into the world of MyfitnessPal. Based on the information you have entered MyfitnessPal guesses how many calories your body burns in a single day without exercising. Now the App will ask you if you are willing to lose, maintain or gain weight and according to the goal you decide the app will recommend the calorie intake on a daily basis, exceeding which a warning message would appear.
The App has two features, one being the free version and the other being the Premium version. With the free version, you can keep a good tracking of your food, calorie content, weight, and a few other aspects. The macronutrient information of the food you consume is not provided, hence this free version is a good way of maintaining the weight after the weight loss program. Whereas, the premium version provides the macronutrient information that means the information on breaking of carbohydrates, proteins, and fat of the food we consume and even eliminating the advertisements. It provides you the leverage to even choose different goals and even customization of the calorie intake for each meal in a day.
To use MyfitnessPal always log in when you tend to eat or drink anything each day. While logging in, you can adjust the portion and the serving size to the finest degree either manually or fitness tracker. One great feature of the App is its food database, you can search various food items, in different languages, you will find that food item listed over there in the App even the small and unusual brands. This helps to know the calorie content of that food as different companies selling the same items can have differences in Calories.
Now if we talk about recipes, MyfitnessPal gives an option of entering your own recipes by entering your ingredients and the number of portions you are making and the App does the rest by calculating the calories and nutritional content. The recipe made can be kept private or can be added to the public database. This app can be used with uttermost flexibility and is totally user friendly and is available for both on the website and on App for your convenience.
Special Features of MyfitnessPal
Myfitness app provides you features that make this app attractive and helps in keeping the daily fitness up to the mark.
It's free: Myfitness is free for the users until someone chooses the Premium version.


It has a great food database i.e. it contains information about all the food items, even the unusual and small company's items are listed.


It allows you to create your own recipe just by entering the quantity of the ingredient used and leaving rest to the App.


Within the App, you can join challenges and programs that work towards helping you change your relationship by knowing the type of food.


The Premium version provides macronutrient information which explains the breakdown of carbohydrates, fats, and proteins of the food you consume.


It provides assistance with the various exercises depending on the workout routine of each individual.


It helps with Meal planning by calculating the number of calories per meal based on the target is achieved on a daily basis.


It includes more than just tracking the calories but also tracks the nutrients content including proteins, Carbohydrates, Vitamins, sugar, etc.


The premium version, therefore, offers exclusive content that includes Motivational videos and Workout videos.


The warning message will also appear every time you exceed the number of calorie intake for that given day.


There is a community of MyfitnessPal members who chat on forums where each one can share their success stories, swap recipes and various other things to motivate each other.

Difference between Free and Premium MyfitnessPal?
MyfitnessPal is a free app that offers a premium version as well that costs $9.99 per month and $49.99 per year. The free version of the App offers exciting features that allow tracking of food, calories, and weight but one feature that is offered only by the premium version is the addition of macronutrient and other nutritional information plus it is advertisement free, that provides a hustle free user experience. The premium version also offers an exclusive feature where it offers both motivational and workout videos. Different goals can be set based on the days of the week and a customized diet for each day. The free version app is good if you want to maintain the weight as it is, it comes handy especially after a weight loss program.


What do you think about MyfitnessPal?
MyfitnessPal is one of the best calorie-counting apps in the market. It is an Editor's Choice among apps for health and fitness. They have a huge food database that includes even the unusual and rare packed food items information that allows you to continue your journey while eating out. It is the best calorie counting app that even allows you to invent your own recipe and the premium version even guides the nutrition. With MyfitnessPal you can also customize your weight goal with flexibility. So if you are looking for a program that gives you complete guidance and motivation by taking care of daily nutrition and fitness then I would recommend you MyfitnessPal, just go to the Play/App Store and start your fitness journey.
Interested?
Find out if MyfitnessPal is right for you
Talkspace review
Services
Online Therapy, Digital Clinic, Online Pharmacy, Health Apps
ReliefSeeker Visitors Get $80 OFF their 1st month! Talkspace is one of the largest online therapy platforms in the world! Exchange unlimited messages (text & voice) with a licensed thera...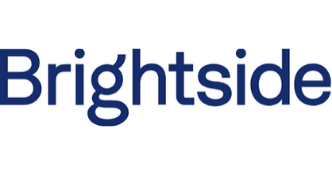 Brightside review
Services
Online Therapy, Digital Clinic
Effective anxiety and depression treatment - Get 50% OFF your first month - Consult doctors, get your prescriptions delivered, and talk to a therapist all-in-one place.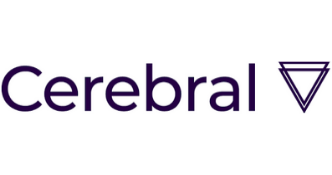 Cerebral review
Services
Online Therapy, Digital Clinic
Get 50% OFF your 1st Month! One of the most popular anxiety & depression treatments available -> Starting at $35 per week -> Online therapy, psychiatry, & prescription delivery...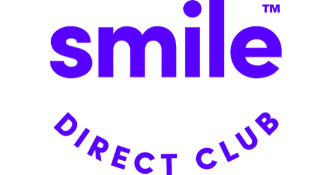 Smile Direct Club review
Services
Teeth Straightening
Alex Fenkell and Jordan Katzman, founders of Smile Direct Club, first met each other at a summer camp when they were both 13 years old and with mouths full of metal thanks to their braces. Y...
Curex review
Services
Digital Clinic
Get $75 OFF with code RELIEF75! Get long-term relief from your allergies with this at-home oral allergy immunotherapy treatment. +Get an at-home allergy test to see what you're allergic to!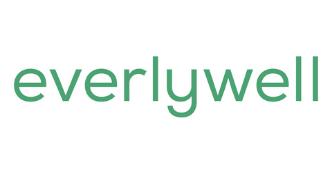 Everlywell review
Services
At-Home Lab Testing
EverlyWell has developed an impressive arsenal of at-home regulatory-compliant diagnostic tests, including food sensitivity, fertility, hormones, STDs, thyroid, metabolism, and most recently...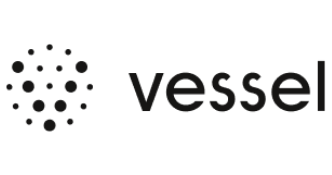 Vessel Health review
Services
At-Home Lab Testing
Get 20% OFF your 1st month with code RELIEFSEEKER! Vessel Health is an online testing kit provider that allows patients to get a better idea of their dietary and nutritional needs — based on...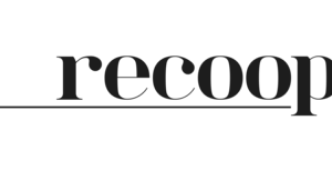 Recoop review
Services
Supplements
Get 15% off with code RELIEFSEEKER! Recoop offers supplements that help people combat the side effects of stimulants commonly prescribed for ADD/ADHD. Recoop's ingredients reduce crash sympt...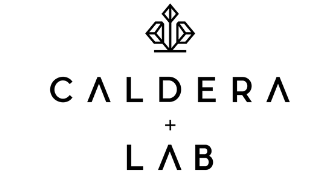 Caldera + Lab review
Services
Skin Care
Get 15% OFF with code RELIEFSEEKER15! Caldera + Lab's anti-aging skin serum "The Good" is a clean, non-toxic, multi-functional skincare product formulated with 27 wild-harvested, all-natural...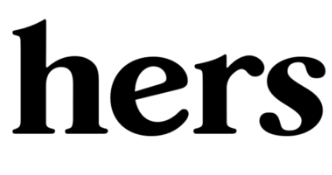 Hers review
Services
Online Therapy, Digital Clinic, Skin Care, Supplements
$10/mo special intro offer for custom anti-aging skin-care! Hers is a one-stop-shop for all things skin and hair care, sexual health, Primary Care, and Mental Health for women. Get fast &amp...