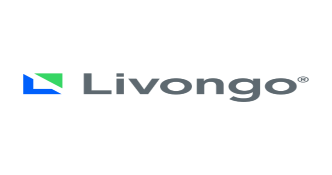 Why We Like Them
Livongo is a telehealth company that specializes in treating, reversing, and preventing chronic conditions related to diabetes. It hires nutrition and wellness coaches to help patients make small and impactful lifestyle changes that make a large impact over time.
Livongo Overview
Livongo Company Overview
This telehealth company specializes in treating chronic conditions related to type 2 diabetes. It focuses on data-driven results by using the latest tech, health apps, and smart devices. Livongo hires certified nurse practitioners and health coaches to help patients create a program that's easy to follow.
The platform helps users make lifestyle changes that lead to healthier days. Coaches focus on:
By encouraging patients to make lifestyle changes, coaches can help reduce diabetes medications and prevent further chronic conditions related to diabetes.
Livongo uses its tech and smart devices to provide instant help when readings fall out of range. Users can text or call a specialist and get a response in minutes.
The platform makes sharing health reports extremely easy; all data can be shared with doctors, friends, and family. Emergency contacts can be added to the account and receive alerts when readings are out of range.
Overall, Livongo is all about helping users make behavioral changes that lead to healthier lives. Coaches offer information, motivation, and support through personalized care.
The platform's smart devices and tech offer guidance at optimal times; all this information is gathered by researchers and published in peer-reviewed journals.
Doctors and nurse practitioners can also refill prescriptions and offer medical advice — in addition to behavioral and lifestyle advice.
Is Livongo Right For You?
Livongo specializes in helping patients manage their type 2 diabetes through healthy lifestyle changes. Its coaches are trained to help patients suffering from reversible chronic conditions through healthy behaviors.
This healthcare platform is 100% online, so it's ideal for anyone with mobility issues, time restraints that prevent them from scheduling doctor appointments, or live in a rural area without access to quality doctors and health coaches.
Livongo may be right for you if you suffer from:
Prediabetes

Diabetes

High blood pressure
This platform is for anyone with one of the above conditions that needs:
24/7 support

Behavioral health support

Connected smart devices to manage diabetes and blood pressure

Diabetes Management

Motivation to lead a healthier lifestyle

One-on-one expert support

Personalized insights

Real-time blood-sugar level readings

Simplified blood pressure management

Smart tools to help manage blood pressure and glucose

Support within a health community

Treatment for health conditions with lifestyle changes

Unlimited test strips

Weight Management

tools
Is Livongo Credible?
Livongo recently merged with Teladoc, one of the largest telehealthcare providers.
The platform only hires certified health coaches, and its board oversees its network of healthcare professionals. The board is made up of doctors and healthcare professionals that teach at prestigious universities (such as UC Berkeley and Harvard).
It partners with large corporations to reduce healthcare costs and lower the risk of chronic conditions related to diabetes. After partnering with Iron Mountain, Livongo was able to help patients decrease inpatient admissions by 59%.
The platform is backed by the American Diabetes Association, American Association of Diabetes Educators, and the American Heart Association.
Healthcare Conditions Treated by Livongo
Livongo specializes in chronic conditions related to type 1 and type 2 diabetes (as well as diabetes itself!). Patients suffering from diabetes often experience symptoms of other conditions related to lifestyle choices.
For example, a patient that suffers from type 2 diabetes may not have the energy to exercise, which may lead to depression, stress, and weight gain.
Livongo coaches treat each patient holistically, meaning they don't just treat symptoms; they treat the root cause of the symptoms as well.
The most common types of conditions Livongo treats include:
Diabetes

Weight management

Hypertension

Depression

Stress
Lifestyle changes coaches might recommend could include adding more fiber, fruits, and veggies to a patient's diet. Other recommendations might include adding 10 minutes of mindfulness meditation or 30 minutes of exercise to a patient's morning routine, cutting (or reducing) sugar intake, and drinking eight glasses of water per day.
Recommendations are personalized, so one patient may not need the same lifestyle changes as another patient.
Some coaches may also recommend specific lifestyle changes at certain times during the program. This ensures that patients don't bite off more than they can chew when integrating new habits into their lifestyles.
Livongo NOT treat Some Conditions
This telehealthcare powerhouse treats a long list of conditions related to diabetes and high blood pressure. That being said, it only treats customers that are suffering from these conditions as the result of diabetes and high blood pressure.
If you need an online doctor to diagnose and treat conditions not related to high blood pressure, we recommend contacting one of our other partners.
Livongo does not treat the following conditions:
Primary care issues

Emergency issues

Urgent care issues

Issues that require in-person care
Pricing: How Much Does Livongo Cost?
Livongo is only available through an in-network health insurance provider and/or an employer health program. Through these programs, Livongo costs individuals absolutely nothing.
If your health insurance provider or current employer doesn't cover Livongo, we recommend reaching out to a benefits specialist to see if coverage can be added.
What Do We Think About Livongo?
We happen to believe that preventative care is one of the most important types of healthcare — and one that's underrepresented in the current market. An ounce of cure truly is worth a pound of prevention when it comes to diabetes and high blood pressure.
We love that Livongo has merged with Teledoc, ensuring that its reach now extends to all 50 states.
Our only critique? We wish that the platform would allow individuals not covered by traditional health insurance plans or through their employers could sign up for the service for a fee.
If you need help managing your diabetes or high blood pressure (or simply want to kick your long list of prescription medications to the curb), check out Livongo to get help implementing lifestyle changes that may reverse the symptoms of chronic conditions.
Interested?
Find out if Livongo is right for you
Talkspace review
Services
Online Therapy, Digital Clinic, Online Pharmacy, Health Apps
ReliefSeeker Visitors Get $80 OFF their 1st month! Talkspace is one of the largest online therapy platforms in the world! Exchange unlimited messages (text & voice) with a licensed thera...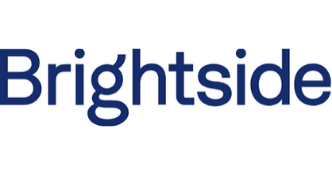 Brightside review
Services
Online Therapy, Digital Clinic
Effective anxiety and depression treatment - Get 50% OFF your first month - Consult doctors, get your prescriptions delivered, and talk to a therapist all-in-one place.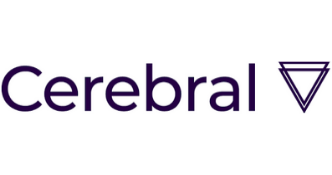 Cerebral review
Services
Online Therapy, Digital Clinic
Get 50% OFF your 1st Month! One of the most popular anxiety & depression treatments available -> Starting at $35 per week -> Online therapy, psychiatry, & prescription delivery...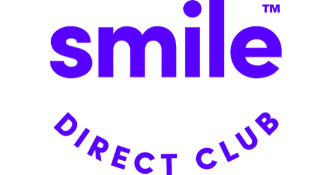 Smile Direct Club review
Services
Teeth Straightening
Alex Fenkell and Jordan Katzman, founders of Smile Direct Club, first met each other at a summer camp when they were both 13 years old and with mouths full of metal thanks to their braces. Y...
Curex review
Services
Digital Clinic
Get $75 OFF with code RELIEF75! Get long-term relief from your allergies with this at-home oral allergy immunotherapy treatment. +Get an at-home allergy test to see what you're allergic to!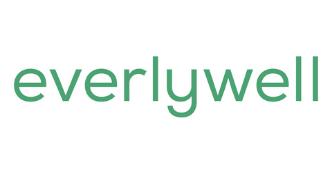 Everlywell review
Services
At-Home Lab Testing
EverlyWell has developed an impressive arsenal of at-home regulatory-compliant diagnostic tests, including food sensitivity, fertility, hormones, STDs, thyroid, metabolism, and most recently...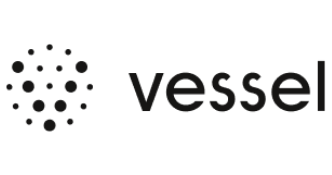 Vessel Health review
Services
At-Home Lab Testing
Get 20% OFF your 1st month with code RELIEFSEEKER! Vessel Health is an online testing kit provider that allows patients to get a better idea of their dietary and nutritional needs — based on...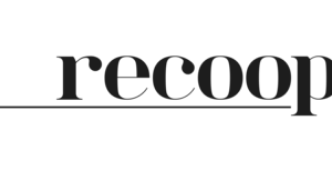 Recoop review
Services
Supplements
Get 15% off with code RELIEFSEEKER! Recoop offers supplements that help people combat the side effects of stimulants commonly prescribed for ADD/ADHD. Recoop's ingredients reduce crash sympt...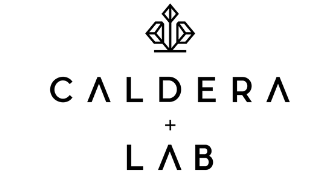 Caldera + Lab review
Services
Skin Care
Get 15% OFF with code RELIEFSEEKER15! Caldera + Lab's anti-aging skin serum "The Good" is a clean, non-toxic, multi-functional skincare product formulated with 27 wild-harvested, all-natural...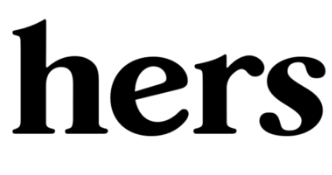 Hers review
Services
Online Therapy, Digital Clinic, Skin Care, Supplements
$10/mo special intro offer for custom anti-aging skin-care! Hers is a one-stop-shop for all things skin and hair care, sexual health, Primary Care, and Mental Health for women. Get fast &amp...