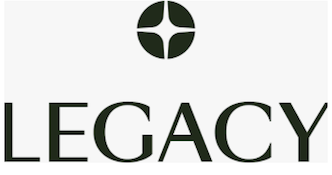 Why We Like Them
Legacy offers men an affordable way to measure the health of their sperm with an at-home-test-kit. There's no need to make costly appointments at fertility clinics or have uncomfortable conversations with doctors about your want to start a family. Legacy also offers men and families cryogenic sperm storage for future use, putting family planning back in their control.
Accepts
Does Not Accept Insurance
Legacy Overview
Legacy: Sperm Storage and Testing Kits
If 2020 was great for anything, it was to show us that we can do just about anything from the comfort of our homes. This includes at-home fertility testing and sperm storage. Well, you're not storing your sperm in your freezer; you're keeping it in one of Legacy's cryogenic freezers for future use. 
Since we've been home and together so much over the last year, have you and your partner discussed having children? Maybe you have, perhaps you haven't, but if you want to have kids, do you know if you're even able to? 
These are questions that most men don't generally ask themselves unless they're provoked when, in reality, they should be. According to the Mayo Clinic, 15% of American couples will experience infertility issues, and to add insult to injury, sperm counts have gone down almost 60% over the last 40 years. 
This is where Legacy comes in to save the day! 
Legacy Company Background
Legacy was founded by Khaled Kteily (a healthcare and life sciences professional) after a friend was diagnosed with cancer and whose doctor recommended he freeze his sperm before having radiation treatment. Khaled realized that he too should go down the same frozen road, and after an awkward and expensive experience, he realized that he could do the same thing in a more private setting at a price that wouldn't break the bank. 
Legacy is a men's health company that is revolutionizing the fertility industry, one sperm sample at a time. They offer at-home-test-kits to put you in control of your fertility and approachable options for sperm storage to use on your terms. Gone are the days of driving to a fertility clinic, going into one of those creepy rooms with used magazines or vintage soft-core porn videos to "help" you collect your sperm sample. Legacy makes the whole process a private experience from your own home. You can feel secure knowing that licensed and experienced health scientists receive your sperm, and an analysis is conducted in CLIA certified labs, using industry-leading technology. 
Legacy's goal is to help you understand your fertility, giving you access to critical details on how your sperm is doing and how to improve the quality of your semen so that you and your partner have the best chance at conception -- On your terms. 
How Does Legacy Work?
Legacy prides itself on offering its clients a comfortable and speedy process. Whether you're looking to learn about the health of your sperm or have already decided to take the leap and freeze your sperm for future use, Legacy will complete the entire process for you in one week (see above for a great visual explanation).
Step One - Order Your Kit
Once you've decided to learn more about the health of your sperm, you'll be connected with one of their Client Service Agents that will coordinate a two-day delivery that will show up at your front door in discreet packaging. They will also answer any questions you may have at any point during the process. Legacy reviewers really appreciate that each person has a dedicated point of contact and have said that it makes the entire process feel more personal. Speaking about personal, you will also be given a unique Client ID and will be known only as that number moving forward. This gives each patient total anonymity (you know, just in case you're super famous). 
When your package arrives, you'll want to read the instructions very carefully and seal your sample in the thermo-deposit cup ASAP, as once sperm leaves your body, it begins to die. 
Step Two - Schedule A Pick-up
After your sample is collected, it's time to schedule a same-day pick-up. Legacy will actually send someone to personally pick up your swimmers (or future children) and have them transported directly to one of their CLIA certified labs. The deposit cups that Legacy uses are designed to protect your sperm for up to 48 hours, and once it's arrived at the lab, it will be tested to ensure everything went smoothly during transit. 
Step Three - Learn About Your Fertility
You'll receive a secure and comprehensive report within three business days. Legacy offers one of the most rigorous analysis processes in the industry. Each sample is analyzed for five key metrics that determine the health and quality of your sperm. These parameters include volume, count, concentration, motility, and morphology, which gives you a clear and holistic view of your fertility. 
One of Legacy's goals is to provide each patient with the information they can understand. Still, if you do have further questions, you have the option to schedule a video call with one of Legacy's fertility specialists. Don't worry, you will still only be known as the Client ID you've been assigned, and all personal information lives privately on their HIPAA, GDPR, and CCPA-compliant servers for added protection.
Step Four - 'Protect Your Legacy'
After your sperm passes their post-thaw analysis, Legacy will immediately store your sperm sample at their top-tier cryostorage facility. Even if you haven't decided to freeze your sperm and so you have a little time to decide, Legacy offers a seven-day trial cryostorage that's included in the price of the test kit. If, after those seven days, you decide you don't want to move forward with storage, they will dispose of your sample. 
If the answer is yes, and you're ready to utilize Legacy's storage options, they offer each client many approachable and affordable options to fit their needs. 
Plans and Pricing of Legacy
Whether you're looking to learn more about the health of your sperm or want to freeze your sperm, Legacy has three approachable plans that cater to your needs. 
For Today
Analysis Only (FSA Eligible)
Price: $195 

1 deposit (4 vials)

Full sperm analysis

At-home sperm collection kit

FREE overnight shipping to your home 

FREE same-day sample pick up from your home to Legacy's lab

Personalized recommendations for you based on your lifestyle, nutrition, and exercise regimen 

Client Service Advisor and unique Client ID

One week of short-term storage included ($14.95/ month thereafter) 

Long-term storage from $120/year (cancel anytime)
For Tomorrow
Analysis + 5 years of sperm storage
Price: $995

2 deposits (8 vials)

Full sperm analysis

Two at-home sperm collection kits

FREE overnight shipping to your home 

FREE same-day sample pick up from your home to Legacy's lab

Personalized recommendations for you based on your lifestyle, nutrition, and exercise regimen 

Client Service Advisor and unique Client ID

5 years Multi-Geography Cryogenic storage

Telehealth with a Fertility Specialist
Forever
Analysis + Lifetime sperm storage
Price: $3,995

3 deposits (12 vials)

Full sperm analysis

Three at-home sperm collection kits

FREE overnight shipping to your home 

FREE same-day sample pick up from your home to Legacy's lab

Personalized recommendations for you based on your lifestyle, nutrition, and exercise regimen 

Personal (VIP) Client Service Advisor and unique Client ID

50 years Multi-Geography, multi-tank Cryogenic storage

FREE Worldwide transfer of your sample at any time (one transfer included)

Unlimited Telehealth with a Fertility Specialist

Priority access to Research & Development
Who is Legacy For?
Generally speaking, fertility and family planning is usually left for a woman to worry about. Unfortunately, infertility rates amongst men have risen in recent years, and 1 out of 10 men are infertile. This number is crazy high if you think about it, and the topic of infertility really should be more openly discussed amongst men of all ages as well as between couples. 
These at-home kits are best for: 
Couples that want kids, but not right this minute

Deployed men 

Men who are proactive about their health and want to know more about their sperm

Couples that are unsure if they want kids

Anyone nervous about fertility clinics

Same-sex couples who plan to use a surrogate at some point
Is Legacy Credible?
Trust and legitimacy are core factors and huge areas of focus at Legacy. They partner with one of the top fertility labs in the U.S., Andrology Labs in Chicago, to perform each analysis. This lab is both CPPA and HIPAA compliant. All related data is encrypted and anonymized, keeping each patient and their sperm completely private with a unique Client ID. 
Legacy also partners with two cryostorage facilities in different geographies, where they divide each sample into two different tanks within each location, ensuring each sample is completely protected. The deposits are kept under 24-hour surveillance by the facility's highly trained staff. 
Are At-Home-Tests Reliable?
Legacy has one of the most rigorous sperm analysis kits in the industry. Each test measures five key metrics to determine the health and quality of your sperm. The metrics are volume, count, concentration, motility, and morphology. 
Legacy believes that their testing kits are so comprehensive and easy to understand, but they are more than happy to answer any questions you might have and will also give you clear and personalized recommendations to promote your fertility health.
What Do We Think About Legacy?
Fertility is no longer a woman's issue; men play and should want to play an equal amount on a couple's road to having a family. Men's health is generally focused on lasting longer in bed, diseases such as cancer and hair loss. But, thanks to companies like Legacy, fertility can now become more top of mind for men, even if having children is in the distant future. 
We are impressed with how approachable Legacy has made fertility testing and how they pride themselves on educating men about their overall health. For men sliding into their late 30s or early 40s and want to keep their options open in the family planning department, Legacy offers affordable plans to keep the doors wide open. 
If you are considering learning more about the health of your sperm or are wanting to store your sperm for future use, Legacy should definitely be considered!   
Interested?
Find out if Legacy is right for you
Talkspace review
Services
Online Therapy, Digital Clinic, Online Pharmacy, Health Apps
ReliefSeeker Visitors Get $80 OFF their 1st month! Talkspace is one of the largest online therapy platforms in the world! Exchange unlimited messages (text & voice) with a licensed thera...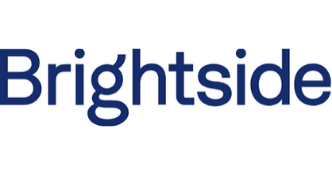 Brightside review
Services
Online Therapy, Digital Clinic
Effective anxiety and depression treatment - Get 50% OFF your first month - Consult doctors, get your prescriptions delivered, and talk to a therapist all-in-one place.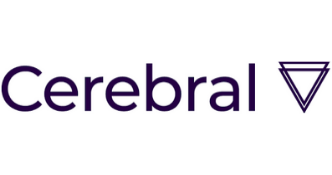 Cerebral review
Services
Online Therapy, Digital Clinic
Get 50% OFF your 1st Month! One of the most popular anxiety & depression treatments available -> Starting at $35 per week -> Online therapy, psychiatry, & prescription delivery...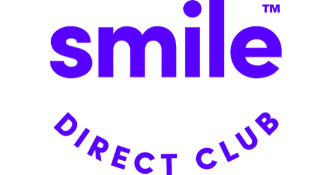 Smile Direct Club review
Services
Teeth Straightening
Alex Fenkell and Jordan Katzman, founders of Smile Direct Club, first met each other at a summer camp when they were both 13 years old and with mouths full of metal thanks to their braces. Y...
Curex review
Services
Digital Clinic
Get $75 OFF with code RELIEF75! Get long-term relief from your allergies with this at-home oral allergy immunotherapy treatment. +Get an at-home allergy test to see what you're allergic to!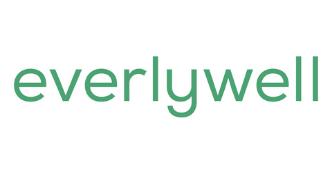 Everlywell review
Services
At-Home Lab Testing
EverlyWell has developed an impressive arsenal of at-home regulatory-compliant diagnostic tests, including food sensitivity, fertility, hormones, STDs, thyroid, metabolism, and most recently...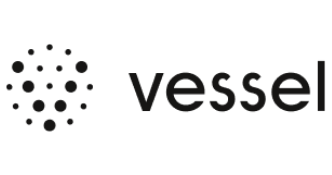 Vessel Health review
Services
At-Home Lab Testing
Get 20% OFF your 1st month with code RELIEFSEEKER! Vessel Health is an online testing kit provider that allows patients to get a better idea of their dietary and nutritional needs — based on...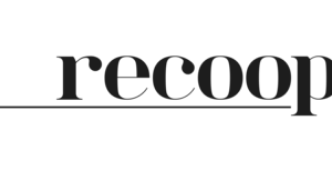 Recoop review
Services
Supplements
Get 15% off with code RELIEFSEEKER! Recoop offers supplements that help people combat the side effects of stimulants commonly prescribed for ADD/ADHD. Recoop's ingredients reduce crash sympt...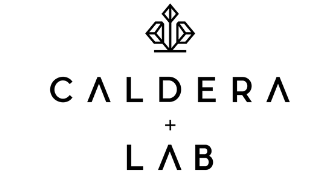 Caldera + Lab review
Services
Skin Care
Get 15% OFF with code RELIEFSEEKER15! Caldera + Lab's anti-aging skin serum "The Good" is a clean, non-toxic, multi-functional skincare product formulated with 27 wild-harvested, all-natural...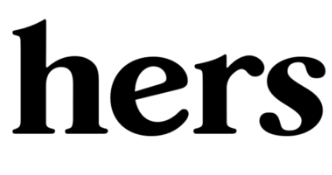 Hers review
Services
Online Therapy, Digital Clinic, Skin Care, Supplements
$10/mo special intro offer for custom anti-aging skin-care! Hers is a one-stop-shop for all things skin and hair care, sexual health, Primary Care, and Mental Health for women. Get fast &amp...