Keeps Review
#1
Editor's pick for Digital Clinic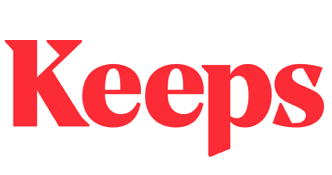 Why We Like Them
35% OFF! Get 3 months of Finasteride + Minoxidil for only $70! This is the ultimate hair loss treatment kit!
Accepts
Does Not Accept Insurance
About Keeps
Keeps Hair Loss Review
Launched in January 2018, Keeps is a subscription-based platform that focuses on the diagnosis and treatment of hair loss. Perhaps the best way to understand what Keeps is all about is to think of them as a combination of an online doctor and pharmacy – your one-stop hair loss shop, where you can consult a doctor on the subject, find a treatment that suits your particular case and then have the treatment delivered to your door.
One of the first things you see on the keeps homepage is a bold statement – "Keeps is the easiest and most affordable way to keep your hair." And at first glance, it seems as if the claim is justifiable.
All the patient needs to do before an online doctor can provide them with a customized treatment plan, a few questions, and upload a few photos. If the doctor judges the patient to be suitable for treatment, they then supply them with a tailor-made treatment plan. This all takes place within a single day.
And thanks to a subscription formula Keeps employ, the patient's subscription is automatically renewed every 3 months, ensuring that they will always have enough treatment. So, it seems that that Keeps certainly does offer an easy solution.
But, are they also affordable, as they state? They claim to be cheaper than the competition because they ship treatments quarterly, allowing patients to save between $70-$100 a year (obviously depending on which products are bought) compared to other subscription-style competitors providing the same treatments.
At this point, Keeps is living up to every part of that bold claim and seems to be "the easiest and most affordable way to keep your hair."


Does Keeps Work?
Perhaps a step-by-step look at the online process can either add more weight or disprove their claim of being the easiest way to keep your hair. As we already mentioned in the previous section, the patient is first asked to complete a questionnaire and submit photos of their hair loss before consulting the doctor.
Since hair loss is a medical condition, Keeps believes it is only right that a qualified and licensed medical practitioner reviews their patient's information and symptoms before making a diagnosis and providing a prescription.
The doctor's first consultation is free, with every visit after that costing an additional $5. Of all the reviews we have done, this is the cheapest consultation fee by far, with the average cost on most other platforms being around $25.
After the consultation and receiving a treatment plan, the patient has their prescription filled by the in-house pharmacy. This is a 3-step process.
For the first step, they are asked to choose a hair loss treatment plan, with 3 different treatment plans to choose from:
Best for overall hair loss
Best for receding hairlines
Best for thinning hair on the crown
The patient chooses the plan most suitable to their case based on the advice of the doctor. Does Keeps work? Yes - Keeps works because they use the same approved prescription formulas that other companies offer, Keeps just offers them with better services, and at a better price.
The second step is where the patient agrees to take out a 3-month subscription that will supply them with the needed treatment. The subscription renews automatically, ensuring they have a constant supply of medication.
In the third and final step, the patient is given the tools to track their hair growth and progress. They are also given the option to alter or cancel their plan.
4-6 weeks after the patient begins treatment, and Keeps will contact them via a secure portal to ensure that everything is going smoothly and that there are no complaints. If there is an issue, their support team will help resolve the matter.
Where is Keeps Available?
Keeps hair loss aims to offer its services to as many Americans as possible. However, this is not always possible as each state has different legal requirements and laws that must be met and obeyed. With hair loss falling under the banner of Health/Medication, lawmakers and watchdogs are particularly strict on any infringement of state rules.
While there is no explicit list of states anywhere on the website where you can see in which states Keeps operates, a link takes you to a page where you can enter your state and find out if Keeps can operate in it.
Treatments Available at Keeps
There are two FDA-approved prescription medications that are used to treat male pattern balding - Finasteride and Minoxidil. Both of these medications are widely used, with the effects and side effects well understood. In the vast majority of cases, the doctors at Keeps will prescribe either one or a combination of the two.
Finasteride
A generic version of the branded drug Propecia®, Finasteride has been approved by the FDA to treat male pattern baldness. Due to how long it has been on the market and how popular it has proven, there are countless clinical trials highlighting its efficacy and its side-effects.
Only available via prescription, it is most effective when taken daily. This treatment works by blocking the production and release of a hormone called DHT, known to cause male pattern baldness. Regular use of Finasteride has been clinically proven to prevent hairlines receding and boosting the regrowth of hair.
Known side-effects:
impotence,
loss of interest in sex,
trouble having an orgasm,
abnormal ejaculation,
swelling in your hands or feet,
swelling or tenderness in your breasts,
dizziness,
weakness,
feeling like you might pass out,
headache,
runny nose, or
skin rash.
Minoxidil
Keeps doctors may also prescribe Minoxidil, a generic version of is Rogaine®. Like Finasteride, which it may be prescribed in conjunction with, is an FDA-approved treatment for hair loss that has been on the market for some time now. Keeps offers this treatment in 2 topical forms – as a solution with a  dropper and as foam in an aerosol can (currently, Keeps is the only telemedicine provider offering the foam version).
Known side-effects:
dizziness,
drowsiness,
tiredness,
temporary edema (swelling)
nausea,
vomiting,
breast pain or tenderness, and
changes in the color, length, or thickness of hair on the body
For overall hair thinning, Keeps doctors often prescribe a combination of Finasteride and Minoxidil, to be taken daily to reduce overall loss and stimulate the regrowth of hair.
Patients suffering from a receding hairline are usually given a prescription of 1mg tablets of Finasteride, to be taken daily as a treatment to slow down balding in the hairline, crown, and vertex.
Those who are experiencing hair loss at the crown of the head are commonly treated with Minoxidil (5%) as either a solution or foam.
Ketoconazole shampoo
This prescription shampoo is used to treat dry scalps and is often used in conjunction with the above-mentioned treatments (dry scalp is a common side-effect of Minoxidil).
How Much Does Keeps Cost?
Finasteride (generic Propecia) - $25/month 
Minoxidil Solution - $10/month
Minoxidil Foam - $15/month
Ketoconazole Shampoo - $10/month
Benefits of Keeps for Hair Loss
Provides access to convenient and affordable hair loss treatments to those who have medical insurance and those who don't
Patients can save up to 50% when purchasing treatments through Keeps rather than the local pharmacy
Cuts out a lot of wasted time compared to in-person doctor visits
It removes the embarrassment that some men experience when consulting a medical practitioner in person
It can be accessed via any web browser
Keeps Hair Loss Reviews
Since moving into 2021, it is clear that the modern version of telemedicine is here to stay and may forever change the way patients interact with healthcare specialists. What sets Keeps apart from most of the players in this field is that they do one thing, and they do it well. Perhaps the future of online healthcare lies in platforms like Keeps, with each specializing in a specific area. If you want Keeps hair loss reviews, they have great information directly from customers on their website.
As the online hair loss specialists who can also provide effective treatments that are prescribed by qualified healthcare professionals at 50% of the average price, we have to recommend Keeps. "Keeps is the easiest and most affordable way to keep your hair."
Interested?
Find out if Keeps is right for you
Visit Keeps
Talkspace review
Services
Online Therapy, Digital Clinic, Online Pharmacy, Health Apps
ReliefSeeker Visitors Get $80 OFF their 1st month! Talkspace is one of the largest online therapy platforms in the world! Exchange unlimited messages (text & voice) with a licensed thera...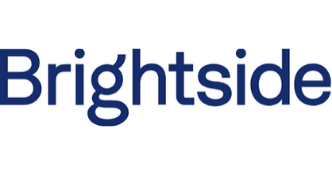 Brightside review
Services
Online Therapy, Digital Clinic
Effective anxiety and depression treatment - Get 50% OFF your first month - Consult doctors, get your prescriptions delivered, and talk to a therapist all-in-one place.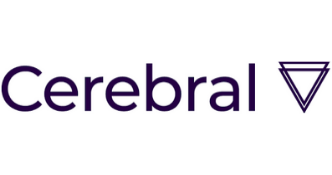 Cerebral review
Services
Online Therapy, Digital Clinic
One of the most popular anxiety & depression treatments available -> Starting at $35 per week -> Online therapy, psychiatry, & prescription delivery All-in-one.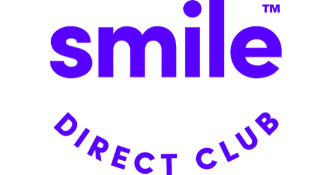 Smile Direct Club review
Services
Teeth Straightening
Alex Fenkell and Jordan Katzman, founders of Smile Direct Club, first met each other at a summer camp when they were both 13 years old and with mouths full of metal thanks to their braces. Y...
Curex review
Services
Digital Clinic
Get $75 OFF with code RELIEF75! Get long-term relief from your allergies with this at-home oral allergy immunotherapy treatment. +Get an at-home allergy test to see what you're allergic to!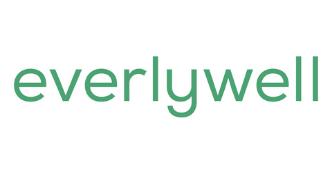 Everlywell review
Services
At-Home Lab Testing
EverlyWell has developed an impressive arsenal of at-home regulatory-compliant diagnostic tests, including food sensitivity, fertility, hormones, STDs, thyroid, metabolism, and most recently...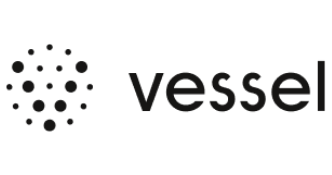 Vessel Health review
Services
At-Home Lab Testing
Get 50% OFF your 1st month with code RELIEFSEEKER! Vessel Health is an online testing kit provider that allows patients to get a better idea of their dietary and nutritional needs — based on...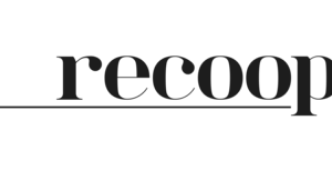 Recoop review
Services
Supplements
Get 15% off with code RELIEFSEEKER! Recoop offers supplements that help people combat the side effects of stimulants commonly prescribed for ADD/ADHD. Recoop's ingredients reduce crash sympt...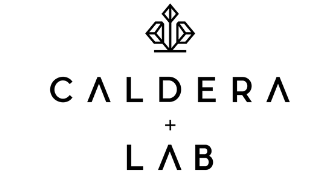 Caldera + Lab review
Services
Skin Care
Get 15% OFF with code RELIEFSEEKER15! Caldera + Lab's anti-aging skin serum "The Good" is a clean, non-toxic, multi-functional skincare product formulated with 27 wild-harvested, all-natural...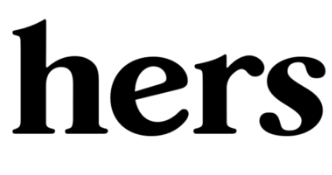 Hers review
Services
Online Therapy, Digital Clinic, Skin Care, Supplements
$10/mo special intro offer for custom anti-aging skin-care! Hers is a one-stop-shop for all things skin and hair care, sexual health, Primary Care, and Mental Health for women. Get fast &amp...