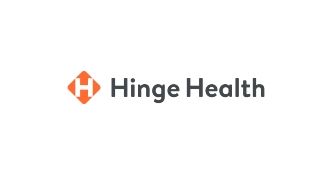 Why We Like Them
Hinge Health is a digital clinic that aims to reduce the costs of healthcare treatments for chronic pain by focusing on preventative care. Its goal is to help patients before they end up in surgery or become reliant on harsh painkillers and opioids.
Hinge Health Overview
Hinge Health Company Overview
This online preventative healthcare clinic specializes in pain management. It provides unlimited access to physical therapists that have extensive knowledge of pain and pain management.
Patients meet with therapists virtually and have access to tech to help support their recovery. Hinge provides tablets and sensors to ensure patients don't overextend themselves and that therapists have all the data they need to make the best pain-management assessments.
Therapists specialize in acute, long-term, and post-surgical pain. Patients report spending less money on treatments, surgery, and main medications.


Is Hinge Health Right For You?
Hinge offers telehealthcare services for both companies and individuals. Right now, Hinge is only available through select employers and benefits providers. Check Hinge's online database of providers to see if you're covered through your work or health plan.
Hinge is for individuals that need or want to reduce:
Chronic pain (by 69% on average)

Depression

and

anxiety

(by 58% on average)

Mental health-related pain

Costs associated with chronic pain

This online healthcare company specializes in reducing chronic pain through lifestyle changes and preventative care. One of its goals is reducing the amount of money patients spend on surgery and pain medications, such as opioids.
Since the company also focuses on reducing pain through high-tech at-home coaching and health apps, all patients receive a free tablet and wearable sensors and get personalized exercise therapy via live sessions with a therapist.
Each session is 15-minutes long and includes personalized support, ongoing messaging, and emailing.
Hinge Health works with businesses to help lower the cost of healthcare benefits paid out each year by focusing on preventative care. This company has partnered with more than 200 clients and can implement healthcare plans quickly and seamlessly.
It provides employees and employers:
Prevention, acute, chronic, and surgical support

Reduction of pain, surgery, and medical claims

Proven outcomes
Is Hinge Health Credible?
Hinge was created by a team of scientists, medical professionals, and engineers that work together to solve chronic pain — as well as the source of pain.
CEO and co-founder Daniel Perez is no stranger to MSK injuries himself. He's undergone several leg surgeries. He has a Ph.D. in medical sciences from the University of Oxford and marries his knowledge of startups with his passion for improving healthcare outcomes.
COO and co-founder Gabriel Mecklenburg also has some serious experience with chronic pain after a Judo-related ligament tear. A graduate of the University of Cambridge, he also studied musculoskeletal regenerative medicine at Imperial College London.
Hinge has worked with 200 companies to help decrease the cost of healthcare. Just some of the companies this platform has helped in the past include:
Walgreens

Philips

Amerigas

Exelon

Kraft/Heinz

US Foods

Schneider Electric

Vail Resorts

Avon

Morton

AutoZone

Boeing

Sprint

LL Bean

David's Bridal

Wawa

FujiFilm
Healthcare Conditions Treated by Hinge Health
Hinge specializes in chronic pain, especially chronic joint pain. Its therapists treat acute, chronic, and post-surgery conditions that lead to ongoing pain.
Therapists also specialize in reducing pain through therapy and lifestyle changes as well in preventing surgery and overuse of painkillers, such as opioids.
The most common types of conditions treats include:
How Hinge Health Works
It's super easy to get relief from chronic pain. In fact, you can start feeling better in just a few easy steps:
1. Choose Your Employer/Provider
Right now, Hinge only works with patients through select employers and providers. To find out if your employer or provider offers benefits through Hinge, simply complete a search on Hinge's database.
2. Fill Out Your Health History
If you're covered through your employer or benefits provider, you'll need to enter in some personal and health history information to ensure you're a good fit for the platform.
3. Get Your Tech Kit
If you're a good fit for the platform, you'll get a tech kit in the mail with a tablet and wearable sensors. These sensors provide live feedback for your therapist during your treatments. All treatments are personalized based on your needs.
4. Schedule Your First Treatment
Chat with your therapist about your goals, and schedule treatments right on the platform. Each treatment lasts about 15 minutes. You can always text or message your therapist between treatments if you have any questions.


Hinge Health Does NOT treat Some Conditions
Hinge's therapists can treat the conditions related to chronic pain and provide instant and ongoing relief. Yet, they can't treat every type of chronic pain (or every condition associated with your pain).
Health may not be for you if you need:
In-person physical therapy

Prescription medication

Treatment

for

conditions

not related to joint pain

Extensive physical therapy
Right now, Hinge can also only treat patients that are covered through an employer or benefits provider; if your company doesn't offer care through Hinge, we recommend checking out an online doctor to see if you can get a referral for telehealth physical therapy.


Pricing: How Much Does Hinge Health Cost?
Hinge Health doesn't bill patients directly. Instead, it bills your employer or healthcare benefits provider.
If you're an employer that wants to save money on prescription and surgery benefits payouts because of acute and chronic pain, we recommend contacting Hinge to set up a demo.


What Do We Think About Hinge Health?
We're pretty excited about Hinge's preventative approach to chronic pain. We love that this company focuses on saving both patients and employers money by focusing on lifestyle changes and preventative care — instead of defaulting to surgery or prescription medications.
If you suffer from chronic joint pain and want to avoid surgery and cut down on medications, we recommend contacting Hinge Health to see if you're covered by your employer or healthcare plan.
Interested?
Find out if Hinge Health is right for you
Talkspace review
Services
Online Therapy, Digital Clinic, Online Pharmacy, Health Apps
ReliefSeeker Visitors Get $80 OFF their 1st month! Talkspace is one of the largest online therapy platforms in the world! Exchange unlimited messages (text & voice) with a licensed thera...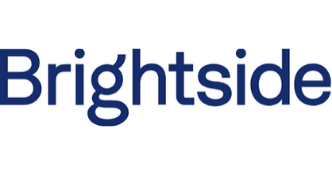 Brightside review
Services
Online Therapy, Digital Clinic
Effective anxiety and depression treatment - Get 50% OFF your first month - Consult doctors, get your prescriptions delivered, and talk to a therapist all-in-one place.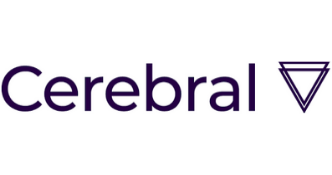 Cerebral review
Services
Online Therapy, Digital Clinic
Get 50% OFF your 1st Month! One of the most popular anxiety & depression treatments available -> Starting at $35 per week -> Online therapy, psychiatry, & prescription delivery...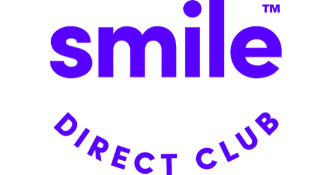 Smile Direct Club review
Services
Teeth Straightening
Alex Fenkell and Jordan Katzman, founders of Smile Direct Club, first met each other at a summer camp when they were both 13 years old and with mouths full of metal thanks to their braces. Y...
Curex review
Services
Digital Clinic
Get $75 OFF with code RELIEF75! Get long-term relief from your allergies with this at-home oral allergy immunotherapy treatment. +Get an at-home allergy test to see what you're allergic to!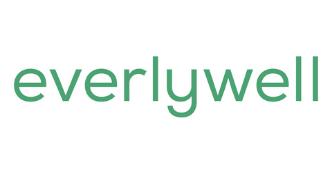 Everlywell review
Services
At-Home Lab Testing
EverlyWell has developed an impressive arsenal of at-home regulatory-compliant diagnostic tests, including food sensitivity, fertility, hormones, STDs, thyroid, metabolism, and most recently...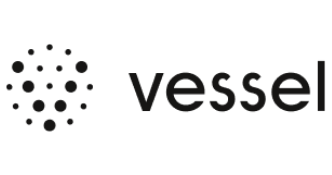 Vessel Health review
Services
At-Home Lab Testing
Get 20% OFF your 1st month with code RELIEFSEEKER! Vessel Health is an online testing kit provider that allows patients to get a better idea of their dietary and nutritional needs — based on...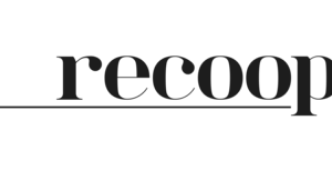 Recoop review
Services
Supplements
Get 15% off with code RELIEFSEEKER! Recoop offers supplements that help people combat the side effects of stimulants commonly prescribed for ADD/ADHD. Recoop's ingredients reduce crash sympt...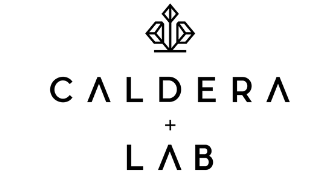 Caldera + Lab review
Services
Skin Care
Get 15% OFF with code RELIEFSEEKER15! Caldera + Lab's anti-aging skin serum "The Good" is a clean, non-toxic, multi-functional skincare product formulated with 27 wild-harvested, all-natural...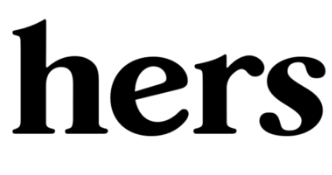 Hers review
Services
Online Therapy, Digital Clinic, Skin Care, Supplements
$10/mo special intro offer for custom anti-aging skin-care! Hers is a one-stop-shop for all things skin and hair care, sexual health, Primary Care, and Mental Health for women. Get fast &amp...