Happy Head Review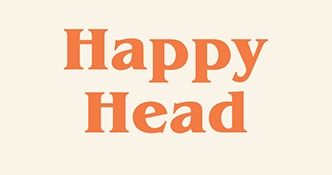 Why We Like Them
Get 50% OFF Customized hair regrowth hair treatments! They have very treatment available - oral, topical, Finasteride & Minoxidil, the whole kitchen sink!
Accepts
Does Not Accept Insurance
Happy Head Overview
Happy Head Company Overview 
Happy Head is a telehealth dermatology platform that specializes in hair-loss treatments that contain a personalized combination of minoxidil, retinoic acid, hydrocortisone, and finasteride. 
These treatments are formulated and shipped out fresh after each order, ensuring that no one receives a product that has been sitting on a shelf for weeks or months.
Happy Head is also committed to creating a topical hair regrowth serum that doesn't contain sticky gels or products that could change the texture and feel of hair. 
The three ingredients that provide Happy Head's hair regrowth power include finasteride, minoxidil, and retinoic acid.
Finasteride
Finasteride is the main ingredient in Happy Head's men's hair regrowth formula. This topical hair-loss treatment has been shown to regrow hair and encourage thicker follicles. 
Minoxidil
Another common ingredient in hair regrowth products is minoxidil, a topical product that is available over the counter or by prescription.
While most over-the-counter minoxidil products only contain around 5% of the active ingredient, Happy Head's prescription-only formula contains 8% minoxidil for better results. 
Retinoic Acid
Another ingredient you'll find in hair regrowth products is retinoic acid, which has also shown effective at regrowing hair when combined with minoxidil.
Hydrocortisone
Another ingredient you'll find in Happy Head hair regrowth topical serums may include hydrocortisone. This ingredient is often used in treatments where hydrocortisone is injected into the scalp — though it has also been shown effective when used topically, too. 
Is Happy Head Right For You?
This telehealth hair regrowth startup has created a personalized formula that isn't one-size-fits-all. 
Happy Head is right for you if you are looking for a hair regrowth formula that: 
Is topical (not oral)
Has fewer systemic side effects
Can be customized to your hair-loss situation
Is made fresh when you order it
Doesn't contain sticky gels or sprays
Can be used by both men and women
Offers free FedEx two-day shipping
One of the best reasons to use Happy Head is its customizable formula — something we haven't seen much of in the hair regrowth telehealth industry thus far.
This company boasts two separate formulas for men's and women's hair regrowth products. 
Happy Head Men's Formula
The Happy Head men's formula contains a blend of Finasteride, Minoxidil, Retinoic Acid, and Hydrocortisone. 
Each 60 ml bottle is made fresh each month after you order it (you won't receive a product that has been sitting on the shelf for weeks) and contains the following percentages of prescription hair regrowth formula:
Finasteride: 0.25%
Minoxidil: 8%
Retinoic Acid: 0.01%
Hydrocortisone: 1%
Happy Head Women's Formula
The women's formula by Happy Head contains only Minoxidil, Retinoic Acid, and Hydrocortisone ( and not Finasteride). Though, women past the years of child-bearing may request a formula with Finasteride. 
Like the men's formula, the women's formula is made each month at the time of order, so you can be sure you're getting a fresh product. The women's formula contains the following percentages of hair regrowth formula:
Minoxidil: 6%
Hydrocortisone: 1%
Retinoic Acid: 0.01%
Is Happy Head Credible?
Yes! Happy Head only prescribes products containing two active ingredients (including finasteride and minoxidil), both of which have been approved by the FDA for hair loss. 
Other ingredients in Happy Head's products have been shown effective at treating this condition when used in conjunction with the active ingredients. 
Healthcare Conditions Treated by Happy Head  
Happy Head specializes in hair loss, balding, and thinning hair for both men and women. 
How Happy Head Works
It's super easy to get treated for thinning hair and hair loss through Happy Head. Just follow the following steps to get a prescription and treatment for these conditions:
Complete a Free Consultation 
You don't need to schedule an online consultation with a dermatologist at Happy Head. Simply fill out the online form and submit it for a dermatologist's review. You'll receive an email to confirm your order has been initiated and when your prescription is authorized.
Get a Customized Prescription
Your dermatologist or clinician will formulate a 60 ml bottle of topical hair thinning medication just for you! 
Depending on your hair-loss needs and gender, your product will contain a combination of finasteride, minoxidil, retinoic acid, and hydrocortisone. 
Receive Monthly Shipments
Your hair thinning medication will be shipped directly to your door via free two-day FedEx shipping. If you're happy with your prescription, don't do anything! It will auto-refill each month.
Free Continuous Support
Does your prescription need tweaking? Got a question about your formula? You can feel free to reach out to Happy Head's clinicians to get an adjustment to your prescription or to ask any hair regrowth question under the sun!
Pricing: How Much Does Happy Head Cost? 
Happy Head costs $79 per month for a 60 ml bottle of customized topical hair regrowth medication. 
If you need to cancel, you can do so at any time in your Happy Head account portal. 
Happy Head Does NOT treat Some Conditions 
If you're pregnant, considering becoming pregnant, or breastfeeding, you should not use finasteride. 
Happy Head doesn't prescribe finasteride for women who are pregnant or who may want to become pregnant in the future. 
Men whose partners are planning on becoming pregnant or who are pregnant also cannot get a prescription for finasteride. 
What Do We Think About Happy Head?
We love that Happy Head has considered the fact that not all hair loss was created equal! This telehealth hair loss dermatologist specializes in customizable hair loss solutions for both men and women.
We're equally happy that this company is very transparent about its ingredients and the fact that products won't sit on shelves for months before shipment.
Of course, we're also elated that Happy Head has considered the needs of both men and women with their customized products, making hair loss treatment more accessible for everyone.
If you're tired of one-size-fits-all hair regrowth solutions, fill out Happy Head's consultation form to get started. 
Interested?
Find out if Happy Head is right for you
Special Offer:
50% OFF 1st Order
Talkspace review
Services
Online Therapy, Digital Clinic, Online Pharmacy, Health Apps
ReliefSeeker Visitors Get $80 OFF their 1st month! Talkspace is one of the largest online therapy platforms in the world! Exchange unlimited messages (text & voice) with a licensed thera...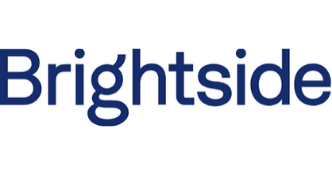 Brightside review
Services
Online Therapy, Digital Clinic
Effective anxiety and depression treatment - Get 50% OFF your first month - Consult doctors, get your prescriptions delivered, and talk to a therapist all-in-one place.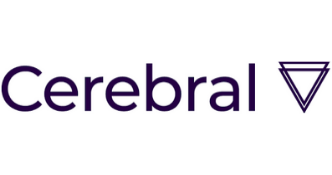 Cerebral review
Services
Online Therapy, Digital Clinic
Get 65% OFF your 1st Month! One of the most popular anxiety & depression treatments available -> Starting at $35 per week -> Online therapy, psychiatry, & prescription delivery...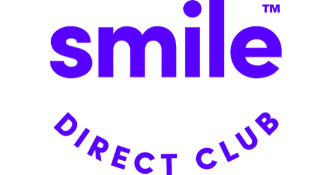 Smile Direct Club review
Services
Teeth Straightening
Alex Fenkell and Jordan Katzman, founders of Smile Direct Club, first met each other at a summer camp when they were both 13 years old and with mouths full of metal thanks to their braces. Y...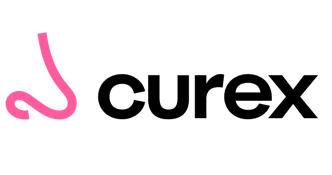 Curex review
Services
Digital Clinic
Get long-term relief from your allergies, asthma, and eczema. Use code RELIEF75 to take $75 off your first order of at-home immunotherapy with Curex.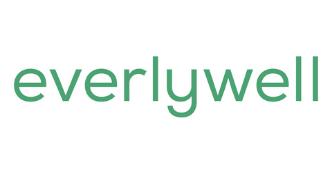 Everlywell review
Services
At-Home Lab Testing
EverlyWell has developed an impressive arsenal of at-home regulatory-compliant diagnostic tests, including food sensitivity, fertility, hormones, STDs, thyroid, metabolism, and most recently...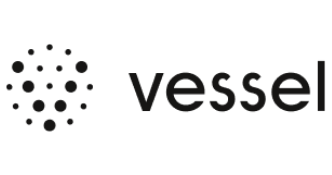 Vessel Health review
Services
At-Home Lab Testing
Get 20% OFF your 1st month with code RELIEFSEEKER! Vessel Health is an online testing kit provider that allows patients to get a better idea of their dietary and nutritional needs — based on...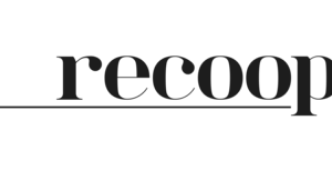 Recoop review
Services
Supplements
Get 15% off with code RELIEFSEEKER! Recoop offers supplements that help people combat the side effects of stimulants commonly prescribed for ADD/ADHD. Recoop's ingredients reduce crash sympt...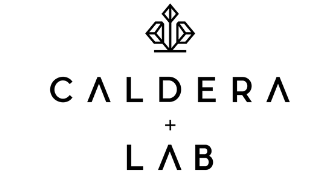 Caldera + Lab review
Services
Skin Care
Get 15% OFF with code RELIEFSEEKER15! Caldera + Lab's anti-aging skin serum "The Good" is a clean, non-toxic, multi-functional skincare product formulated with 27 wild-harvested, all-natural...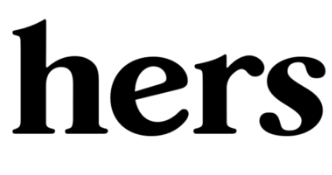 Hers review
Services
Online Therapy, Digital Clinic, Skin Care, Supplements
$10/mo special intro offer for custom anti-aging skin-care! Hers is a one-stop-shop for all things skin and hair care, sexual health, Primary Care, and Mental Health for women. Get fast &amp...