Ahead Announces 'Mental Health Membership' for Online Counseling & Prescription Delivery
 Ahead, one of America's leading online mental healthcare platforms announced all-new online counseling & medication management service today. This new subscription-based offering aims to offer patients better access to primary care providers specially trained in mental health, shorter appointment times, and fast home delivery of prescription medications for various mental health conditions. In addition to the new membership option, Ahead is now available in 24 states. By expanding its network of providers across the country, Ahead has decreased the cost of mental healthcare significantly, making it nearly 25% more affordable than other comparable treatments.
Ahead Membership
The Ahead Membership provides a more affordable option for high-quality mental health services and addresses the nationwide shortage of mental health specialists. Here's what you get;
45-minute evaluation with a therapist
15-minute follow-ups with a primary care provider
Unlimited messaging to your care team
Customized treatment plan
Medication delivery
Get an Ahead ADHD Treatment Membership Here
Ahead Membership Cost
Ahead offers a simple and affordable all-in-one mental healthcare treatment plan. Get all-in-one counseling & prescription delivery for just $75/month. The first month of service includes an in-depth mental health consultation, so they charge $150 for month 1, then just $75/month for subsequent months, including the complete services, access to care (unlimited messaging), and prescription delivery they offer in the first month. 
How Does Ahead Membership Work?
Ahead's new medication management service begins with an initial 45 minute consult with a therapist. Follow-ups and check-ins with a primary care provider are then scheduled based on each patient's custom treatment plan. 
Ahead is the leader in attention-deficit hyperactivity disorder (ADHD) management, a space many online mental healthcare platforms are not equipped to support. In the healthcare industry, it is common for patients to be misdiagnosed and treated for anxiety or depression when ADHD may be the root cause. Ahead's new membership is ideal for mild to moderate mental health treatment, and designed for those looking to explore treatment options for ADHD.

More About Ahead
Founded in 2019, Ahead specializes in adult ADHD care, as well as therapy for anxiety, depression, and a range of mental health conditions. The company's first-of-its-kind hybrid model of care combines telehealth, traditional care (in-person clinics), in-house practitioners, and streamlined prescription delivery to make the mental healthcare experience accessible, affordable and free of stigma.

"The fallout from COVID-19 negatively impacted many people's mental state this year and created new challenges for people already suffering from mental illness – rates of anxiety and depression are nearly double the rates expected before the pandemic. Yet, it's still incredibly challenging for people to access the care they need," said Andy Rink, Co-Founder of Ahead. "Ahead's new membership is confronting those challenges head-on by expanding services to new states and making mental healthcare more affordable for consumers. While we still have a lot of work to do, we're confident this expansion will positively impact mental health treatment nationwide."
#1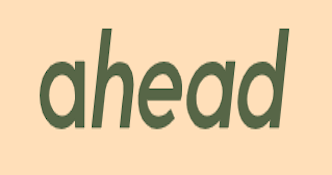 Ahead Review
Services
Digital Clinic
Price
ADHD Meds from $40
Ahead is a digital clinic that specializes in diagnosing and treating adults with ADHD and other mental health issues, like anxiety and depression. Get all-in-one counseling & prescripti...