Ahead Review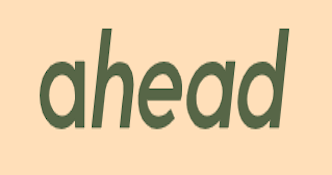 Why We Like Them
Ahead is a digital clinic that specializes in diagnosing and treating adults with ADHD and other mental health issues, like anxiety and depression. Get all-in-one counseling & prescription delivery for just $75/month after your initial $150 consultation.
Ahead Overview
Ahead ADHD Treatment Overview
Ahead (HelloAhead) is a digital clinic that specializes in diagnosing, treating, and providing medication for adults suffering from ADHD and other mental health issues, like anxiety and depression. With Ahead, every part of their diagnosis and treatment is tailored around you. One of the goals Ahead strives for is putting the human back into the person being treated so they're not just known as a number. Ahead wants to streamline the healthcare process and believes that more people will be inclined to seek help and actually obtain it if they aren't forced to jump through a thousand hoops to get the care they need and deserve. 
Ahead specializes in diagnosing and treating adults with ADHD. They offer all qualifying patients online visits with mental health experts that can prescribe stimulant and non-stimulant medication that will be delivered directly to your door. Ahead is open to everyone, over the age of 18. Regardless if you've been diagnosed with ADHD and are looking for a new prescription or have seen signs of ADHD and want to be properly diagnosed by a board-certified psychiatrist, Ahead has you covered and will do everything they can to get you moving, well...Ahead! 
With the rise of telemedicine in the past couple of years and especially since the great pandemic of 2020, companies like Ahead want to make the process of getting high-quality mental health care as easy and convenient as possible. Like most of their competitors, Ahead is aiming to revamp the entire mental health care system, however, not all online doctors can diagnose and prescribe meds for ADHD. This is where Ahead sets itself apart from other digital clinics. You may be asking yourself, "Wait, hold up! If other digital clinics have board-certified doctors on staff, why can Ahead prescribe ADHD meds and others can't?" The answer is quite simple, and we'll touch more on this later, but the short answer is that Ahead only hires expert providers that specialize in and have many years of experience in diagnosing and treating ADHD. This way, each patient has a fair chance of getting the help they need from a professional that understands the nuances of how complicated an ADHD diagnosis can be. 
Have you been feeling sluggish, scatter-brained, out-of-sorts, or simply can't concentrate on one task to the next? Read on to learn more about Ahead; where they operate and how they may be able to get you moving on a clear path to a more focused state of mind. 
Ahead Membership
Announced in September 2021, Ahead offers a simple and affordable all-in-one mental healthcare treatment plan. Get all-in-one counseling & prescription delivery for just $75/month after your initial $150 consultation. Here's what you get;
45-minute evaluation with a therapist
15-minute follow-ups with a primary care provider
Unlimited messaging to your care team
Customized treatment plan
Medication delivery
The Ahead membership is a great option to consider if you want to both simplify your care, get fast & easy access to your care providers, and ensure that your treatment is being closely monitored by a healthcare professional.
Is Ahead's ADHD Treatment Right for You?
If you have been diagnosed with ADHD or other mild to moderate mental health issues or suspect that you may have one of the aforementioned conditions, Ahead will do all the things to help you get moving in the right direction to feeling more like yourself. With a simplified approach to treating and navigating mental health, Ahead believes that top-notch ADHD care starts with a proper evaluation that is convenient, but also judgment-free and thorough. 
Ahead wants everyone to get the care they need, but also wants people to understand that ADHD is a very serious mental health issue; that taking prescribed medication, especially stimulants, can be dangerous. Yes, the board-certified doctors employed at Ahead can prescribe medication, but they don't prescribe medication to everyone that schedules an online consultation. It's safe to say that Ahead isn't an Adderall vending machine and that the doctors take their jobs very seriously.  
That being said, Ahead can help you get to where you're going once you've had an evaluation. If you're deemed an appropriate candidate for medication, your prescription will be delivered straight to your door at no extra cost! 
Where Is Ahead Available?
Ahead is currently available and fully operational in the following states:
Alabama
Arizona
California
Colorado
Illinois
Indiana
Kentucky
Maryland
Massachusetts
Michigan
Minnesota
Missouri
Nevada
New Mexico
New York
Oregon
Pennsylvania
South Carolina
Tennessee
Texas
Utah
Virginia
Washington
Wisconsin
Due to the COVID-19 pandemic, their brick and mortar clinics are currently closed and all appointments are being conducted online (video) or via phone. 
Ahead Can NOT Treat Some Conditions
The Ahead providers are experts in psychiatry and can treat most psychiatric conditions including, ADHD, depression, anxiety, PTSD, and Bipolar 2. 
But, because their providers are not employed by an in-person intensive platform or an in-patient psychiatric facility, they can't accept patients with conditions that require more extreme support. Conditions such as schizophrenia, addiction, and bipolar 1 disorder are better suited for other practices.
How Does Ahead ADHD Treatment Work?
Because Adderall and other stimulant medications can be incredibly addictive if they end up in the wrong hands or are abused, they are heavily regulated and kept under more lock-and-key than King Tut's tomb. Well, maybe not like that, but you get the gist. 
Here's how Ahead handles its business to keep things streamlined and hassle-free. 
Fill Out a Short Online Quiz
So the care team can get an initial sense as to what you're feeling, looking for,  and if they can support your needs, you'll answer a few (20 to be exact) questions detailing your medical history. This way, you'll be able to get set up with a more comprehensive consultation with a board-certified mental health expert. The best part about this is you can do it all from the comfort of your own home. 
Book an Appointment
Once your answers have been evaluated and you are in fact a good fit* to receive treatment from Ahead, you will be able to schedule your first online visit. At this time, $30 will be charged to your credit card to hold your appointment. But don't fret, it will be deducted from the total cost ($225) of your first visit. 
At the time your appointment is booked and before you are seen, you will be asked to upload images of your driver's license or state ID. This is only to ensure you are who you say you are. No one wants to lose their medical license for treating an imposter.
* Ahead states that there are many reasons why they don't accept certain patients, but that they are related to making sure each person is able to be treated in a safe manner. If you aren't accepted, they advise you to reach out to their support team that will happily help you find another provider that is better suited for you. 
Evaluation Time
You will meet with a board-certified mental health provider for a full-length, judgment-free evaluation where you will take a deeper dive into your concerns, medical history, your symptoms, and how these things affect your day-to-day ongoings. Your first visit will run about 50 minutes and due to COVID-19, all appointments are virtual until further notice. 
What to Expect During Your First Visit
During the first visit, your doctor will perform a full medical and psychiatric evaluation. This type of evaluation is typically conducted to properly diagnose a person with ADHD. The providers at Ahead want to be sure they are able to diagnose you properly, however, they do mention that they don't perform excessive evaluation steps, such as multiple visits or neuropsychiatric evaluations. 
Get a Tailored Treatment Plan
If your diagnosis is ADHD, your provider will go through treatment options and help you choose the best and safest medication. 
It is important to mention that if you're experiencing symptoms of ADHD, the diagnosis won't always point to ADHD, but other mental health issues, like anxiety, depression, PTSD, or bipolar 2. Luckily, Ahead can treat those too. 
Many Ahead reviewers appreciate that each mental health provider employed by Ahead takes the time to conduct a thorough and proper evaluation so that each patient is given VIP treatment. That they understand each person's history and experiences with mental health so that they are given a safe and beneficial solution to their mental health needs. 
Receive Your Medication
Once you decide that medication is the best route, your doctor can write you a prescription that can either be filled and delivered for FREE to your door or sent to your local pharmacy. It's totally up to you. 
Shipping is always free, but the cost of medication is not included in the cost of your evaluation. With insurance, your co-pay will be the same as it is at any other pharmacy and totally dependent on your insurance plan. Without insurance, medication cost ranges from $40-$80 per month. If you decide to pick up your meds at the pharmacy, you can always check out GoodRx for specific medication costs and money-saving coupons.
Ongoing Care
Ahead truly seems to care about the wellbeing of all their patients and wants to see them be successful. Unlike Ahead's competitor, Done, they don't require a membership to utilize their services. With Ahead, you will have a monthly check-in with your provider and have access to message your care team anytime you find it necessary. 
Follow-up appointments are necessary for the first couple of months to make sure your prescribed medication is working properly and that you're not experiencing any adverse side effects. Follow-up appointments will only last about 20 minutes and cost about half of what your first appointment costs. 
What Medications Does Ahead Provide to Treat ADHD?
Ahead is specifically geared toward helping those who are dealing with ADHD, however, they also treat people suffering from anxiety and depression, as these mental health conditions are closely linked and their symptoms can sometimes be mistaken for those of ADHD. 
Ahead prescribes both stimulant and non-stimulant medications to treat ADHD. There are studies that show stimulant medications work very well for ADHD, as they are best at increasing the levels of dopamine in your brain. As we've mentioned, stimulants can be dangerous if taken recreationally, however, they're known to be safe when administered by a mental health professional and taken as directed. 
Stimulants 
Ahead prescribes four very commonly used medications that are effective for treating ADHD. These meds include Ritalin, Adderall, Concerta, and Vyvanse. 
Non-Stimulants
Non-stimulant medications are much less common when treating ADHD, but can be helpful in specific situations, which are all based on the individual patient's needs. These medications include Strattera, Wellbutrin, Clonidine, Provigil, and Nuvigil. 
Each non-stimulant medication is generally used to treat other issues, such as anxiety and depression, and in some cases used to treat bipolar 2 disorder and PTSD. You will want to talk with your provider if you're also experiencing symptoms of any of these conditions.  
Is Ahead ADHD Legit?
The short answer here is yes! Absolutely! Ahead employs only board-certified Psychiatric Nurse Practitioners who have special training and a degree in psychiatric treatment. Each nurse practitioner also works with a board-certified psychiatrist with a medical degree (MD). Both NPs and MD's have the ability to properly diagnose, treat, and prescribe medications for ADHD. 
Ahead is fully HIPAA compliant and will never share your information. They also advise you to reach out to them directly if you have any questions pertaining to privacy or their HIPAA compliance at privacy@helloahead.com. 
What Does Ahead ADHD Treatment Cost?
Ahead strives to provide accessible and affordable treatment for ADHD. The cost of your treatment is completely dependent on your individual needs, but below are the basic costs. In September 2021 Ahead launched an all-new membership model for their mental healthcare services. You can still get the same great online therapy & psychiatry single sessions as well as just pay for prescription delivery, but we think the best value at Ahead is the mental health membership.
Ahead Membership for Mental Healthcare & Prescription Delivery
Your first month is $150, then it's just $75 for ongoing care with the Ahead Membership. 
Ahead Cost: Regular Single Session Prices
Initial evaluation - $225, not including the cost of medication

50 minute thorough psychiatric evaluation

Tailored treatment plan

Prescription (if necessary) for ADHD medication

FREE delivery to your doorstep

Ongoing care with a care team member that includes unlimited chat
Follow-up appointment - $160/session (bi-monthly or quarterly)

20-minute sessions to ensure your treatment plan is working for you

Ongoing care with a care team member that includes unlimited chat
Meds + Therapy - $275/session 

40-50 minute sessions that incorporate medication management and therapy from a licensed therapist

Ongoing care with a care team member that includes unlimited chat

FREE Medication delivery to your home
Medication Cost - $40-$80/month, without insurance (depending on the type)
These costs might seem steep, but if you compare them to traditional ADHD treatment, they are relatively fair, in our opinion. The cost alone of getting a psychiatric evaluation can range anywhere from $400-$1600 depending on where you live in the country. And, that cost only increases if you don't have insurance or your insurance plan doesn't include mental health or ADHD care. In fact, in a survey conducted by ADDitude, more than 600 participants reported that their insurance providers balked at them when they tried to submit claims for ADHD treatment. 
What Do We Think About Ahead ADHD Treatment?
There are many reasons why someone would turn to telemedicine as their preferred way to find treatment. It's convenient, accessible, affordable, and you don't have to leave your house to get the care you deserve. Ahead is no different. For the many Americans who suffer from ADHD, Ahead honestly could be your saving grace. 
Bottom line: If you've been dealing with ADHD or suffering from symptoms of ADHD and want a professional evaluation at a fraction of the cost of traditional mental health evaluations, head on over to Ahead's website today! 
Interested?
Find out if Ahead is right for you
Talkspace review
Services
Online Therapy, Digital Clinic, Online Pharmacy, Health Apps
ReliefSeeker Visitors Get $80 OFF their 1st month! Talkspace is one of the largest online therapy platforms in the world! Exchange unlimited messages (text & voice) with a licensed thera...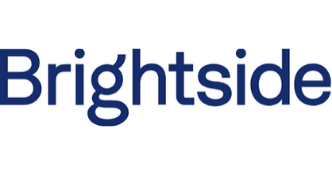 Brightside review
Services
Online Therapy, Digital Clinic
Effective anxiety and depression treatment - Get 50% OFF your first month - Consult doctors, get your prescriptions delivered, and talk to a therapist all-in-one place.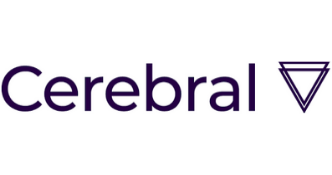 Cerebral review
Services
Online Therapy, Digital Clinic
Get 65% OFF your 1st Month! One of the most popular anxiety & depression treatments available -> Starting at $35 per week -> Online therapy, psychiatry, & prescription delivery...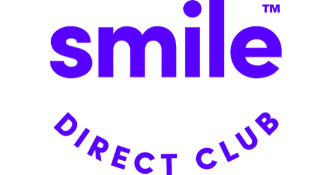 Smile Direct Club review
Services
Teeth Straightening
Alex Fenkell and Jordan Katzman, founders of Smile Direct Club, first met each other at a summer camp when they were both 13 years old and with mouths full of metal thanks to their braces. Y...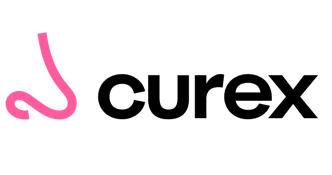 Curex review
Services
Digital Clinic
Get long-term relief from your allergies, asthma, and eczema. Use code RELIEF75 to take $75 off your first order of at-home immunotherapy with Curex.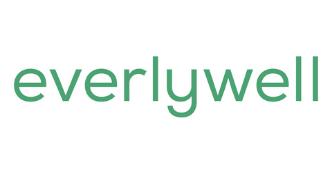 Everlywell review
Services
At-Home Lab Testing
EverlyWell has developed an impressive arsenal of at-home regulatory-compliant diagnostic tests, including food sensitivity, fertility, hormones, STDs, thyroid, metabolism, and most recently...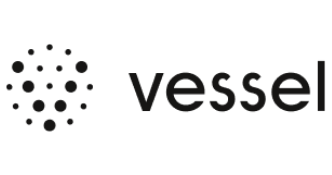 Vessel Health review
Services
At-Home Lab Testing
Get 20% OFF your 1st month with code RELIEFSEEKER! Vessel Health is an online testing kit provider that allows patients to get a better idea of their dietary and nutritional needs — based on...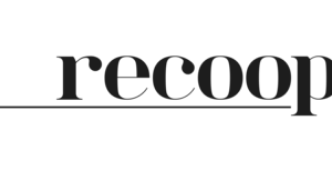 Recoop review
Services
Supplements
Get 15% off with code RELIEFSEEKER! Recoop offers supplements that help people combat the side effects of stimulants commonly prescribed for ADD/ADHD. Recoop's ingredients reduce crash sympt...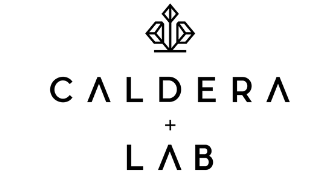 Caldera + Lab review
Services
Skin Care
Get 15% OFF with code RELIEFSEEKER15! Caldera + Lab's anti-aging skin serum "The Good" is a clean, non-toxic, multi-functional skincare product formulated with 27 wild-harvested, all-natural...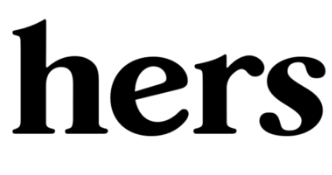 Hers review
Services
Online Therapy, Digital Clinic, Skin Care, Supplements
$10/mo special intro offer for custom anti-aging skin-care! Hers is a one-stop-shop for all things skin and hair care, sexual health, Primary Care, and Mental Health for women. Get fast &amp...