Penis Ring (Wearable Device)
Explore the healthcare providers who offer Penis Ring (Wearable Device) treatment & find the right one for you here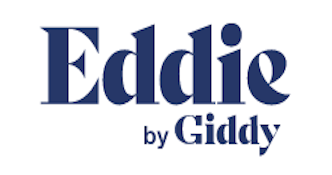 Eddie by Giddy review
Services
Medical Devices
Special Offer
GET $10 OFF
Eddie is a wearable device specifically designed to treat erectile dysfunction (ED), improve your sexual performance, and give you the sexual confidence you've been looking for. Its unique s...
Penis Ring (Wearable Device) Overview
Penis rings are wearable devices that are typically made of rubber, plastic, silicone, or even metal. These devices are used to treat erectile dysfunction (ED) in men. They are usually worn around the base of the penis in front of the testicles to constrict the blood flow, allowing you to maintain an erection for a longer period of time. Not only do penis rings help to treat symptoms of ED, but they are also beneficial for treating premature ejaculation. 
Companies like Giddy offer a wearable device that's creatively coined, Eddie. The Eddie by Giddy has a unique shape and fit that is said to improve sexual performance and give you the confidence you need to make each sexual experience satisfying and fun.