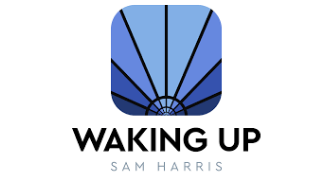 Why We Like Them
Waking up is a guided meditation app which guides you to understand your mind, for the purpose of living a more fulfilling and balanced life. Waking up is an extension of Sam Harris's work as a neuroscientist, philosopher, and New York Times best-selling author. The app walks you through practice and meditation and the theory behind it.
Accepts
Does Not Accept Insurance
Waking Up Overview
App Overview-Waking Up
While there are hundreds of meditation apps out there in the market and some even do a great job in teaching the principles of mindfulness. But most meditation apps out there look at meditation as a mere tool to remove stress from the life of its users. In doing so, they make it look like an executive stress ball, but in reality it is more like a large hadron collider. The purpose of meditation isn't to merely get rid of stress or anxiety, meditation is the laboratory where you experiment with the fundamentals of your mind and discover it's limitless potential.
Philosopher, Neuroscientist, and New York Times best-selling author has been a long practitioner of meditation and has been soaking up wisdom from Buddist and Hindu teachers in India, Nepal, and wherever he could. He has been working on the Waking up app even before his famous book on meditation was launched back in 2014. He even has a podcast with the name Waking Up which was earlier changed to Making Sense.

What makes Waking Up different from other meditation apps?
Real Practice: Waking Up doesn't restrict you to the part where you can work on your stress and anxiety but also helps you understand your own mind.
Rational Theory: With meditation comes questions or even if that is not the case, there is always some theoretical knowledge behind the practicals we perform. Waking Up provides practical wisdom and a rational understanding of the world.
Beyond that, Waking Up believes that money should never be the reason why someone is not able to access their app. If someone wants to use the app but truly cannot pay for it, they provide them with a free account to access the app freely.
The Best Way to Get Started With Waking Up
To get started you first download the app and create your account. The app has a pretty straightforward and attractive look The app is relatively easy to use and has been categorized in a way that makes it very easy to find the content you are looking for.
You should start by listening to the message shared by Sam Harris, where he welcomes you to the app and shares why he feels everyone should indulge themselves in meditation.
Moving on from there, you should start with the introductory course which creates the perfect foundation to learn mindfulness. In this introductory course you will learn the basic principles of mindfulness and initiate your practice. Once you complete your basic introductory course, the daily meditation section will appear on your home screen.
The daily meditation section changes each day thereafter. The daily meditation section is where you will adapt and develop the habit of meditation and mindfulness. The Daily Meditation section is being enriched with new content every day so there is a lot to discover there. There are several other meditation tracks you find in the practice section of the app.
The other important section of the app that you should start exploring once you have completed the introductory course is the theory section where you will find short talks about basic principles of life under the sections of the lesson. You can also find conversations between meditation experts where they cover an expert topic in each recorded conversation and there is this one section where Q&A sessions with Sam Harris are available.
Overview of Waking Up Content
Waking up app has several types of contents but they are broadly divided into 2 categories:
Practice
The practice is the most important aspect of meditation and mindfulness. The better you get at the more dimensions you can explore, resulting in a more calm and fruitful life. To help the users develop their practice, the app has several sections of content to develop your practice
a) Introductory Course: It is a progressive section that contains 50 sessions that will walk you through the fundamental principles of mindfulness and meditation. As you progress into the course, it will also explore more advanced practices of meditation and mindfulness
b) Guided Meditation: These practice sessions can be done at any time of the day. You can have a morning meditation session, or an evening session. This session is more suitable for beginners as they grow into their practice. But it can also be taken by advanced practitioners.
c) Daily Meditation: After you have completed the introductory course which contains 50 sessions. You can access the daily meditation section of the app where a new dimension of the meditation and mindfulness is spilled in each session. Every day a new session is uploaded to the application, which means you have much to explore here.
Bonus: Meditation and Timer to Monitor Progress.
Theory
As you develop your practice and take dives into the peaceful sea of meditation and mindfulness, you also need to understand the theory behind the practicals you perform during meditation. The theory part is where you gain more knowledge of insight into the world of meditation, the app has several sections of content to develop your theoretical knowledge.
a) Lessons: These are short stories on science, the nature of mind, and philosophy. These sessions will help you develop a more logical and inherent understanding of meditation.
b) Conversations: Experts, teachers, and scholar meditators from across the globe take on these conversations where they share their knowledge on the topic being discussed. A great place to understand how they perceive the world.
c) Q & A Sessions: Question and Answer sessions are conducted with Sam Hariss. You listen to these sessions and get a sense of how Sam Hariss has been paving his way through the difficulties of life.

Features of Free App Vs Features of Premium App
Waking up app is free to download and anyone across the globe can have access to the app. It is available both on android and iOS devices.
The Free Version of the app provides you access to the first 5 meditation sessions from the introductory course along with the access to 5 lessons (short stories). Beyond that, all the other features and content available on the app is inaccessible to the user of the free version.
To gain full access to the expanding courses of the app which includes guided meditation, complete introductory course, daily meditation sessions, lessons (short stories), conversations with experts, and Q&A sessions with Sam Harris, you have to download the premium version of the app.

What do we Think About Calm
The year 2018 was the year when demand mindfulness and meditation guidance reached its peak. This rise in demand gave birth to many apps and websites where you can learn about mindfulness and meditation. While there are many meditation and mindfulness apps out there, only a few of them actually understand the depth of meditation.
Sam Harris himself has been exposed to the wonderful world of meditation and has a fairly good understanding of meditation and mindfulness. As a result of his understanding of the principles and techniques to guide people towards meditation and mindfulness, he created a platform that covers both aspects of it, Practical and Theoretical.
Waking up provides great guided meditation and daily meditation sessions wherein one learns about the principles of it and the theoretical sessions help the users understand the logic behind it all. This amalgamation allows users to learn, adapt, and grow into meditation and mindfulness.
Interested?
Find out if Waking Up is right for you
Talkspace review
Services
Online Therapy, Digital Clinic, Online Pharmacy, Health Apps
ReliefSeeker Visitors Get $80 OFF their 1st month! Talkspace is one of the largest online therapy platforms in the world! Exchange unlimited messages (text & voice) with a licensed thera...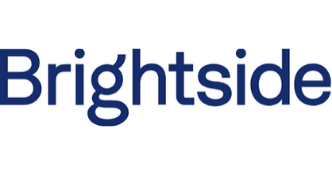 Brightside review
Services
Online Therapy, Digital Clinic
Effective anxiety and depression treatment - Get 50% OFF your first month - Consult doctors, get your prescriptions delivered, and talk to a therapist all-in-one place.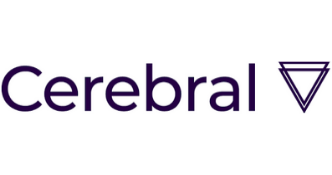 Cerebral review
Services
Online Therapy, Digital Clinic
Get 50% OFF your 1st Month! One of the most popular anxiety & depression treatments available -> Starting at $35 per week -> Online therapy, psychiatry, & prescription delivery...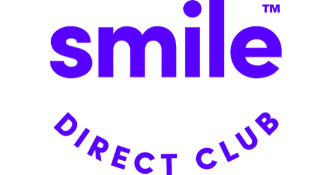 Smile Direct Club review
Services
Teeth Straightening
Alex Fenkell and Jordan Katzman, founders of Smile Direct Club, first met each other at a summer camp when they were both 13 years old and with mouths full of metal thanks to their braces. Y...
Curex review
Services
Digital Clinic
Get $75 OFF with code RELIEF75! Get long-term relief from your allergies with this at-home oral allergy immunotherapy treatment. +Get an at-home allergy test to see what you're allergic to!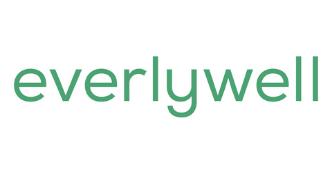 Everlywell review
Services
At-Home Lab Testing
EverlyWell has developed an impressive arsenal of at-home regulatory-compliant diagnostic tests, including food sensitivity, fertility, hormones, STDs, thyroid, metabolism, and most recently...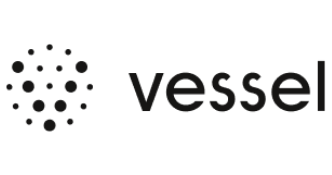 Vessel Health review
Services
At-Home Lab Testing
Get 20% OFF your 1st month with code RELIEFSEEKER! Vessel Health is an online testing kit provider that allows patients to get a better idea of their dietary and nutritional needs — based on...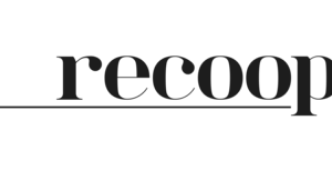 Recoop review
Services
Supplements
Get 15% off with code RELIEFSEEKER! Recoop offers supplements that help people combat the side effects of stimulants commonly prescribed for ADD/ADHD. Recoop's ingredients reduce crash sympt...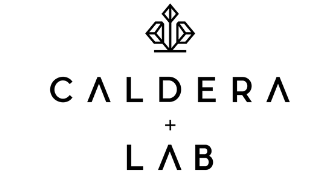 Caldera + Lab review
Services
Skin Care
Get 15% OFF with code RELIEFSEEKER15! Caldera + Lab's anti-aging skin serum "The Good" is a clean, non-toxic, multi-functional skincare product formulated with 27 wild-harvested, all-natural...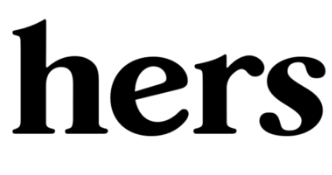 Hers review
Services
Online Therapy, Digital Clinic, Skin Care, Supplements
$10/mo special intro offer for custom anti-aging skin-care! Hers is a one-stop-shop for all things skin and hair care, sexual health, Primary Care, and Mental Health for women. Get fast &amp...