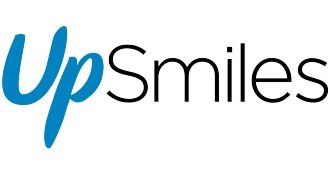 Why We Like Them
UpSmiles is one of the newest companies in the telehealth orthodontist industry, manufacturing clear aligners that are affordable and less uncomfortable than alternatives. 

Accepts
Does Not Accept Insurance
UpSmiles Overview
UpSmiles Company Overview 

This company manufactures affordable clear aligners that straighten smiles up to 50% faster than most competitors'. Aligners also cost up to 50% less than alternatives and are up to 71% less uncomfortable than traditional aligners.
It's able to do so by offering personalized treatment plans. No two treatment plans are the same, so UpSmile can provide more accurate treatment times and price-points than some of its competitors. Pay only for what you need — not for a one-size-fits-all plan that doesn't account for individual needs.
The company uses AcceleDent® technology devices, the only device that's cleared by the FDA to speed up treatment times and reduce pain associated with teeth straightening. 
Is UpSmiles Right For You? 
There are plenty of teeth-straightening companies on the market, and clear aligners are easy to come by these days. Yet, not all clear aligners are designed equally. 
With some companies, you may end up paying over $2,000 to get your desired smile. Other companies may require you to wear your aligners for over a year (and possibly up to two years) to get your desired smile. Some 'clear' aligners are actually a little foggy, while others are truly invisible. 
Let's face it: most teeth-straightening options are a serious commitment. UpSmiles understands this and has tailored a program that will work with nearly all budgets and time frames. 
UpSmiles is right for you if you:
Don't want to wait up to a year for a straight smile

Only want to pay for the treatment you get

Want a treatment plan that's tailored to your needs

Need to speak to dental professionals — not sales associates

Want tiered pricing 

Need easy payment plans with 100% approval guaranteed 

Want teeth whitening options

Don't want to pay extra for retainers to keep your teeth straight long-term

Want to reduce straightening discomfort by up to 71%
UpSmiles uses AcceleDent® technology to straighten teeth in half the time of other clear aligners! 
In addition to the reduced treatment time frame, UpSmile also offers treatment plans that are tailored to your individual needs. You won't pay the same price as someone that needs extra treatment time or more teeth straightening. 
This company also offers plenty of financing options to ensure you'll be able to afford your new smile. 
Is UpSmiles Credible?
UpSmiles is not only more affordable than most clear aligner companies, but it's also credible. The company only hires dental professionals to help you find your best smile — not 'sales' people.  
Since you only pay for what you need, you won't ever feel like you're just another customer. 
UpSmiles works with a network of state-licensed dentists and orthodontists. This means that dentists and orthodontists currently work in the state where you live. Dental professionals follow state laws that regulate licensure. 
All patients must be approved for UpSmiles clear aligners, and dentists may deny a patient if online dental treatment isn't appropriate or won't be the best fit for the patient. The platform also requires that patients see a dentist during their treatment (and up to six months prior). 
Healthcare Conditions Treated by UpSmiles  
UpSmiles specializes in straightening smiles. If your teeth are crooked for any variety of reasons, you may be eligible for clear aligners. 
While there is a shortlist of reasons that UpSmiles may not be able to treat you (some cases are simply too complicated for telemedicine or require in-person treatments or surgery), this company can usually treat most orthodontic issues. 
How UpSmiles Works
It's super easy to get straight teeth through UpSmiles. In fact, your smile will be a little straighter in just a few easy steps.
Order an Impression Kit
Simply order an impression kit on UpSmiles' website to get started. The kit includes free shipping, so it's practically risk-free. 
While you're waiting for your kit, get started on your treatment by uploading your information into the patient portal. Fill out a questionnaire, and determine the best treatment options. 
Create Your Impression
One of the most important parts of your UpSmiles experience is creating your impression. Once you receive your impression kit in the mail, simply follow the instructions to make an impression of your current smile. The easy-to-follow instructions tell you everything you need to know to ensure you use the impression kit correctly.
Once you've taken an impression of your teeth, simply place your completed kit into the included packaging, and use the prepaid return label to mail it back.
Get Your Customized Plan
Once your orthodontist has taken a look at your impression, you'll receive a customized plan in your patient portal. Your orthodontist will explain why you need the mild, moderate, or moderate-plus plan. 
You'll also get a detailed preview of how long your teeth will take to straighten, what milestones you can look forward to, and how your smile will look after you're finished. 
Get Your Custom Aligners
Approve your treatment plan, pay for your aligners (or sign up for a payment plan), and UpSmile will create your customized clear aligners. You'll get them shipped directly to your door. Start wearing your aligners according to your treatment plan.
Treatment and Monitoring 
Keep wearing your aligners and update your orthodontist with your progress. You'll receive a new set of aligners for every new milestone. 
Since your treatment plan includes an estimation of what your teeth should look like at every milestone, there should be no surprises. Simply keep wearing your aligners throughout the duration of your plan. 
The AcceleDent® system ensures your treatment plan takes 50% less time to complete than other plans. 
Optional Whitening
All UpSmiles treatment plans come with complementary teeth whitening. If you so choose, you can whiten your teeth with the whitening gel pen as your smile straightens. 
Maintain Your Smile
All treatment plans come with a retainer; wear your retainer as instructed to ensure your smile stays straight. 
AcceleDent® Optima® Add-On
Add on the AcceleDent® Optima®, the only orthodontic device cleared by the FDA to speed up teeth-straightening treatments and reduce discomfort associated with straightening by up to 71%. 
AcceleDent® Optima® benefits include:
20-minute wear time

AcceleDent® Optima® benefits include:

Reduce discomfort by up to 71% 

SoftPulse technology®

Straightens teeth 50% faster
UpSmiles Does NOT treat Some Conditions 
UpSmiles offers three different treatment plans for different levels of alignment. Pay only for what you need — nothing more or less.
Before being approved for these aligners, you must have visited a regular dentist within the past six months and confirm that you'll continue with regular dental visits throughout your treatment plans. 
Some misalignments cannot be corrected with clear aligners, and your telehealth orthodontist may not approve a treatment plan if you need surgery or other types of in-person care.
Pricing: How Much Does UpSmiles Cost? 
UpSmiles clear aligners cost between $999 and $2,000 (depending on the severity of your teeth and/or bite). The clear aligner packages with one-time payments and 15-months financing are as follows:
Clear Aligner Package (One-Time Payment)
Mild: $999
Moderate: $1399
Moderate+: $1599
Add Acceledent Optima®: $300
Clear Aligner Package (Financing for 15 Months Plan)
Mild: $999/$349 down payment/$48 a month
Moderate: $1399/$349 down payment/$75 a month
Moderate+: $1599/$349 down payment/$90 a month
Add Acceledent Optima®: $300
If you choose 15-months financing, you can use the easy automated payment processing system for staged payments. Simply create an account and add a payment method (credit or debit card or ACH bank transfer).
There is no credit check required for the 15-month financing plan!
What Do We Think About UpSmiles?
There are so many reasons why we love UpSmiles. We're very excited that this clear aligners disruptor has added themselves to the growing list of companies. 
We're impressed with UpSmiles' affordable pricing, different levels of treatment, and easy payment options. We also love that you only pay for what you get — and not a one-size-fits-all treatment plan. 
UpSmiles has partnered with Acceledent Optima® to reduce treatment times and pain associated with clear aligners, topping their service offerings with an added bonus.
We also love how what you see is what you get; there are no hidden fees for shipping, fittings, or retainers. You even get free teeth whitening with every plan.
If you need clear aligners, don't want to pay for added services, and want straighter teeth in less time, check out UpSmiles' three tiers of teeth straightening.
Interested?
Find out if UpSmiles is right for you
Talkspace review
Services
Online Therapy, Digital Clinic, Online Pharmacy, Health Apps
ReliefSeeker Visitors Get $80 OFF their 1st month! Talkspace is one of the largest online therapy platforms in the world! Exchange unlimited messages (text & voice) with a licensed thera...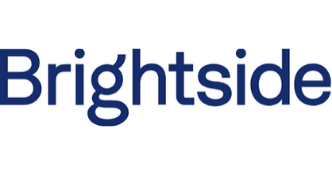 Brightside review
Services
Online Therapy, Digital Clinic
Effective anxiety and depression treatment - Get 50% OFF your first month - Consult doctors, get your prescriptions delivered, and talk to a therapist all-in-one place.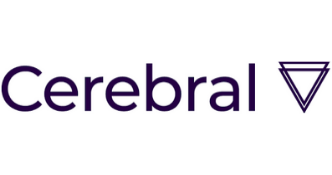 Cerebral review
Services
Online Therapy, Digital Clinic
Get 50% OFF your 1st Month! One of the most popular anxiety & depression treatments available -> Starting at $35 per week -> Online therapy, psychiatry, & prescription delivery...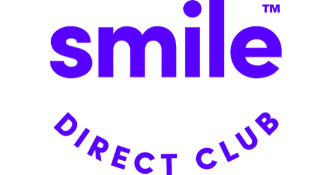 Smile Direct Club review
Services
Teeth Straightening
Alex Fenkell and Jordan Katzman, founders of Smile Direct Club, first met each other at a summer camp when they were both 13 years old and with mouths full of metal thanks to their braces. Y...
Curex review
Services
Digital Clinic
Get $75 OFF with code RELIEF75! Get long-term relief from your allergies with this at-home oral allergy immunotherapy treatment. +Get an at-home allergy test to see what you're allergic to!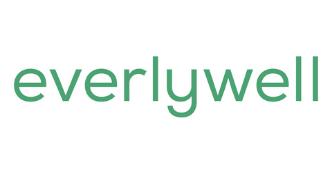 Everlywell review
Services
At-Home Lab Testing
EverlyWell has developed an impressive arsenal of at-home regulatory-compliant diagnostic tests, including food sensitivity, fertility, hormones, STDs, thyroid, metabolism, and most recently...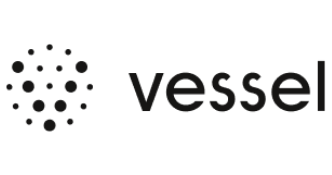 Vessel Health review
Services
At-Home Lab Testing
Get 20% OFF your 1st month with code RELIEFSEEKER! Vessel Health is an online testing kit provider that allows patients to get a better idea of their dietary and nutritional needs — based on...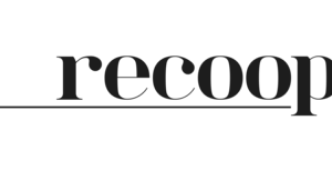 Recoop review
Services
Supplements
Get 15% off with code RELIEFSEEKER! Recoop offers supplements that help people combat the side effects of stimulants commonly prescribed for ADD/ADHD. Recoop's ingredients reduce crash sympt...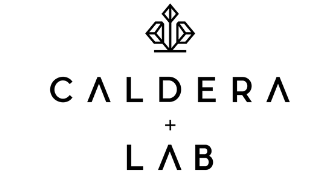 Caldera + Lab review
Services
Skin Care
Get 15% OFF with code RELIEFSEEKER15! Caldera + Lab's anti-aging skin serum "The Good" is a clean, non-toxic, multi-functional skincare product formulated with 27 wild-harvested, all-natural...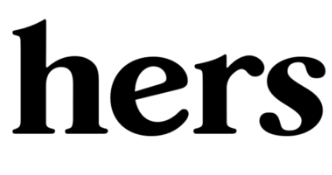 Hers review
Services
Online Therapy, Digital Clinic, Skin Care, Supplements
$10/mo special intro offer for custom anti-aging skin-care! Hers is a one-stop-shop for all things skin and hair care, sexual health, Primary Care, and Mental Health for women. Get fast &amp...