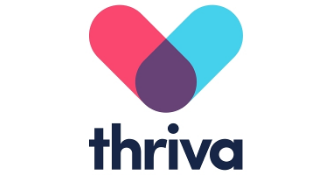 Why We Like Them
Thriva was founded in 2016 with the goal of creating a healthcare platform that focuses solely on preventative care. Frustrated that most patients wait until something goes wrong to see a doctor, founders decided to give clients the power to take control of their own health.
Accepts
Does Not Accept Insurance
Thriva Overview
Thriva Company Overview 
This London-based blood test kit provider aims to identify health issues before they become urgent care issues or chronic conditions. When patients proactively seek more information and data about their health, they can make better decisions and more informed lifestyle choices. 
Patients take an at-home blood sample test. With a tiny drop of red blood cells, lab technicians can determine underlying health issues and offer advice on lifestyle changes, supplements, and over-the-counter remedies. 
Unlike the U.S. company Theranos (that famously went under after falsely claiming it could analyze health conditions with merely a small drop of blood), Thriva has successfully transformed the biomedical industry with its accurate testing and data analyzation. 
The company relies on constant feedback from clients and pivots its offering based on that feedback. Customer service is extremely important to Thriva, and it's easy to see why this company has secured a large amount of seed money so early on. 
Is Thriva Right For You? 
Thriva helps patients understand their symptoms and the root causes of chronic conditions. Since all tests and consultations take place at home, patients don't need to waste time scheduling appointments, driving to the lab, and waiting for a doctor to get test results and recommendations. 
Thriva is right for you if you need professional advice in the following categories:
Energy
Fitness
Long-term health goals
Mood
Sleep
Doctors don't just prescribe medications and offer cookie-cutter advice; they can create a personalized health care plan for each patient, based on that patient's results. 
Your primary care physician will also be involved in the process. Thriva recommends sharing your results with your medical team to ensure all your doctors have up-to-date information regarding your health.
Is Thriva Credible?
Thriva uses UKAS-accredited labs that run validation tests on samples before posting results. Labs perform inspections and audits to ensure the diagnosis is accurate. All tests are in compliance with ISO standards for laboratories. 
Thriva only creates partnerships with companies that provide proven technology and accurate results. 
The platform doesn't collect or store information related to DNA or blood types. Labs are UKAS compliant and dispose of samples within one week. Only tests you order will be completed by the lab.
Users can view all results on the app or print them to share with a doctor or specialist.
The platform takes security and privacy very seriously. Thriva never shares or sells your data, and all health information is encrypted and stored on E.U.-based servers to ensure it doesn't end up in the wrong hands. Results are never shared with third parties.
Healthcare Conditions Treated by Thriva  
Some vitamin and nutrient deficiencies can create a large network of problems, so Thriva doctors can tackle several symptoms with one test. Doctors focus on lifestyle changes and collaborating with primary care physicians to create a preventative plan that's unique to each patient. 
Just a shortlist of the types of conditions that doctors on the platform treat include:
Folate deficiencies
Gut health
Heart disease
High or low blood iron levels
High or low testosterone 
Imbalanced diet 
Liver issues
Low omega-3 and 6
Mental health issues
Thyroid issues
Thyroid problems
Vitamin B9 and vitamin B12 deficiencies
Vitamin D deficiencies
How Does Thriva Work?
Thriva's at-home blood test is easy to complete. Once you've filled out an online questionnaire, you'll take a blood test and chat with your doctor about your health concerns. 
Getting started with Thriva starts with just a few easy steps:
Fill Out a Health Questionnaire

The health questionnaire is the cornerstone of Thriva's treatment plan. Here, you can explain your health concerns and describe any symptoms you're currently experiencing.


Explain Your Health Concerns

Most patients don't get enough time to thoroughly explain their health concerns, and it's easy to forget about some symptoms in the spur of the moment. Filling out an online health questionnaire allows you to take your time and update your answers if you remember something you omitted later.


Choose Your Symptoms

The most common symptoms patients who use Thriva experience are low energy, lack of sleep, mood disorders, and weight management issues.


Describe Your Lifestyle

Tell your doctor about your lifestyle choices and daily habits, including your diet, level of exercise, and alcohol choices. This is also a great time to mention if you use nicotine.


Get Your Results and Personalized Advice

While you're waiting for your blood test kit, find out what lifestyle changes you can make immediately. You might just discover a few tips to stay healthy before your blood test! Common lifestyle changes could include diet tips, exercise recommendations, and advice on reducing alcohol consumption.


Complete Your Finger Prick Test

Once you get your Thriva kit in the mail, perform your finger prick test. The directions are easy to follow and the health test only takes a few minutes. Plenty of Thriva customers worry about the blood draw (specifically citing fear of needles and/or pain). Yet, the Thriva blood draw kit contains a painless finger prick device that's virtually painless.


Send Your Results to the Lab

Mail your results to the lab; a technician will analyze your results and send them back to Thriva for diagnosis.


Get Your Diagnosis

Get your diagnosis right in the app within 48 hours! Your Thriva doctor will explain your results to you and make recommendations for dietary, health, and lifestyle changes. Examples of such changes might include adding more fish to your diet, reducing your intake of saturated fat, and increasing your intake of good-ole h2O.

Such lifestyle changes can make a huge difference; from mental health issues to thyroid problems, changing your daily habits can prevent chronic conditions and diseases.

Exercise recommendations might include increasing your daily steps, adding in a little cardio, or incorporating weight training into your weekly habits.


Track your progress in the app!

A few months after your blood draw, you'll get an email to remind you about your goals and inquire about your progress. Update your symptoms right in the app. Chart your progress, and get retested as necessary!
Thriva uses a combination of symptom analysis and blood analysis to make recommendations. While most symptoms can be diagnosed through a blood test analysis, doctors can also make lifestyle choices. These recommendations are made after the patient answers pointed lifestyle questions.
Many patients only spend a short amount of time chatting with their doctors each year; this high level of preventative care offered by online doctors ensures doctors leave no stone unturned when diagnosing patients — and can even prevent misdiagnosis. 
Thriva Does NOT treat Some Conditions 
Thriva offers blood tests to help regulate everything from cholesterol to liver function and thyroid health. While this online testing site can help you manage your health from home, it does not provide the following services:
Primary care (annual in-person visits, physical exams, etc.)
Emergency care and urgent care
Specialist care
Thriva also does offer some women's health services, such as hormone support — though it does not replace an annual gynecological exam or mammogram. 
The service was designed to offer your current healthcare providers more information about your health. It empowers patients to take control of their health goals. It's for anyone who's ever felt overwhelmed and unsure of what questions to ask at the doctor's office. 

How Much Does Thriva Cost? 
Thriva tests run from £5 (about 7 USD) to £79 (108 USD) depending on what you're interested in being tested for. 
They also have a subscription where the average cost of each test kit is £69 (95 USD) and is customizable to your preferences. 
What Do We Think About Thriva?
We're pretty impressed with the number of tests Thriva offers and we're jazzed about its simple, transparent pricing. We love that it doesn't 'replace' your current doctor and works in tandem with the national health services. 
Thriva simply offers more information and an opportunity to ask your doctor's in-depth questions. The platform recommends sharing your information with your primary care physician to ensure you get the best care possible. 
Thriva reviews mention that reviewers received the test kit in less than a two-hour turnaround time! Reviews also mentioned that there is no need to worry about needles, as the kit uses a finger prick to draw blood, and the prick barely hurts. 
If you're concerned about your nutrient levels and want a little extra, specialized advice, order one of Thriva's painless blood tests and find out how to start optimizing your health.
Interested?
Find out if Thriva is right for you
Talkspace review
Services
Online Therapy, Digital Clinic, Online Pharmacy, Health Apps
ReliefSeeker Visitors Get $80 OFF their 1st month! Talkspace is one of the largest online therapy platforms in the world! Exchange unlimited messages (text & voice) with a licensed thera...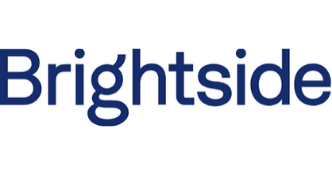 Brightside review
Services
Online Therapy, Digital Clinic
Effective anxiety and depression treatment - Get 50% OFF your first month - Consult doctors, get your prescriptions delivered, and talk to a therapist all-in-one place.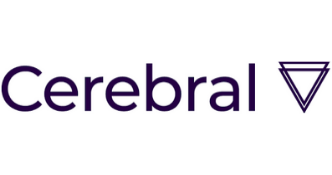 Cerebral review
Services
Online Therapy, Digital Clinic
Get 50% OFF your 1st Month! One of the most popular anxiety & depression treatments available -> Starting at $35 per week -> Online therapy, psychiatry, & prescription delivery...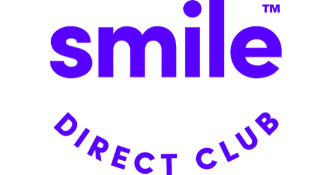 Smile Direct Club review
Services
Teeth Straightening
Alex Fenkell and Jordan Katzman, founders of Smile Direct Club, first met each other at a summer camp when they were both 13 years old and with mouths full of metal thanks to their braces. Y...
Curex review
Services
Digital Clinic
Get $75 OFF with code RELIEF75! Get long-term relief from your allergies with this at-home oral allergy immunotherapy treatment. +Get an at-home allergy test to see what you're allergic to!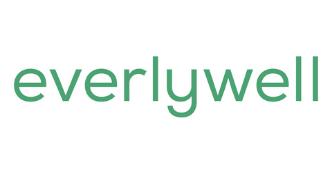 Everlywell review
Services
At-Home Lab Testing
EverlyWell has developed an impressive arsenal of at-home regulatory-compliant diagnostic tests, including food sensitivity, fertility, hormones, STDs, thyroid, metabolism, and most recently...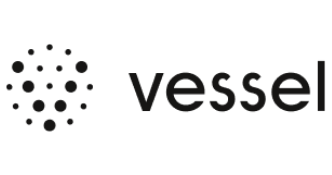 Vessel Health review
Services
At-Home Lab Testing
Get 20% OFF your 1st month with code RELIEFSEEKER! Vessel Health is an online testing kit provider that allows patients to get a better idea of their dietary and nutritional needs — based on...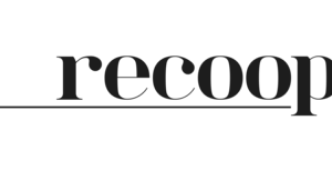 Recoop review
Services
Supplements
Get 15% off with code RELIEFSEEKER! Recoop offers supplements that help people combat the side effects of stimulants commonly prescribed for ADD/ADHD. Recoop's ingredients reduce crash sympt...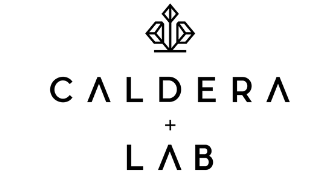 Caldera + Lab review
Services
Skin Care
Get 15% OFF with code RELIEFSEEKER15! Caldera + Lab's anti-aging skin serum "The Good" is a clean, non-toxic, multi-functional skincare product formulated with 27 wild-harvested, all-natural...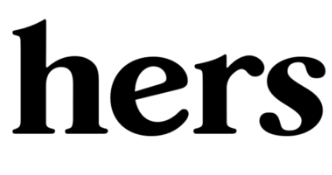 Hers review
Services
Online Therapy, Digital Clinic, Skin Care, Supplements
$10/mo special intro offer for custom anti-aging skin-care! Hers is a one-stop-shop for all things skin and hair care, sexual health, Primary Care, and Mental Health for women. Get fast &amp...