Skyn Review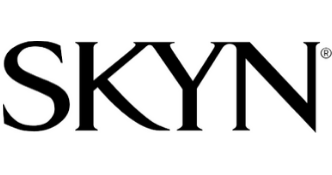 As a man, I must admit that male pride is a weird thing. Especially when it comes to sexual performance. It seems that many men would rather suffer in silence, and actively avoid sexual contact with their partner, because of the shame and embarrassment they would feel while seeking treatment. Treatments that have proven effective against Erectile Dysfunction and Premature Ejaculation. Putting the above fact in context – the current population of the United States stands as 329.45 million people. Thankfully, technology has come to the rescue of pride for these men in the form of modern-day telemedicine. In 2019 there are a number of online platforms that provide patients with an accurate diagnosis, tailor-made treatment plans, and authentic prescriptions from fully qualified and licensed doctors. These telemedicine operators can also provide and discreetly ship authentic and proven treatments right to the patient's doors. Gone are the awkward situations that came with consulting your doctor on the subject and then collecting the medication from your local drug store. Today we will be getting up close and personal with SKYN and reviewing the treatments they offer, their online process, and more.
Accepts
Does Not Accept Insurance
Table of content
Skyn Company Overview
SKYN, launched by Lifestyles' in 2008, gave the world its first FDA-approved polyisoprene, non-latex condom. Since then they've kept innovating and become known for their range of innovative and premium condoms, including the much-needed cocktail-flavored range. SKYN is now widely regarded as the number one non-latex condoms brand.
2019 sees SKYN looking to penetrate a new market -Erectile Dysfunction treatment. SKYN® arise™, (containing 25mg of Sildenafil) and SKYN® arise™ elite (containing 5mg of Tadalafil). Essentially SKYN looks set to occupy the space between a branded pill like Viagra or Cialis and their generic versions.
Their new, amazingly packaged, products are only one aspect of the latest expansion. What may prove much more of a challenge in getting right and allowing SKYN to stand a chance of competing with big names like Roman, Keeps, and the like, is the online platform. Speaking of which…
Skyn's Online Process
By now we all know the major steps a patient must take before receiving delivery of their ED treatment. 
The patient completes an online medical assessment. This will cover their medical history, any ongoing medical conditions, medications they are currently, list the symptoms of ED they may have, etc. This information gives the online doctor the same information they would otherwise have gotten in a face-to-face consultation.
The next part may vary from patient to patient, depending on their state since each has its own regulations.  All states require the doctor and patient to have some form of physical consultation (i.e. – a telephone, video, or digital consultation) before a prescription or diagnosis can be delivered.
Patients in states that demand a video consultation will be directed to a video call while those using a web-browser will have their consultation take place over a secure, high definition video stream where they can consult one of SKYN's licensed physicians. The doctors are available for video consultations during the following times: 
Monday to Friday between 6 am and 6 pm
Saturday to Sunday between 9 am and 11 am 
Based on the information supplied and the "physical consultation", the online doctor will decide if the patient qualifies for the treatment of erectile dysfunction or not. If the patient is approved, the SKYN doctor will recommend a treatment (in this case either Sildenafil or Tadalafil).
Once the patient is approved for ED treatment, they are directed to a page where they can effectively build their monthly package by choosing how many pills they need for the month. Essentially SKYN is a subscription service, similar to Hims.
 Currently, SKYN is giving the first month's treatment free, with the next order consisting of a 3-month supply, automatically delivered 30 days after the first. Their prescription will automatically be refilled and delivered to their door every 3 months. Patients can alter or cancel their ongoing orders at any time.
Unlike most online telemedicine platforms, SKYN does not charge for the consultation with the doctor. The patient may have their prescription filled at another pharmacy but will have to pay a $120 processing fee.
State Availability of Skyn
SKYN offer their ED treatment services in the following states:
Alaska, Alabama, Arkansas, California, Colorado, Connecticut, Delaware, Florida, Georgia, Hawaii, Iowa, Idaho, Illinois, Indiana, Kansas, Kentucky, Louisiana, Massachusetts, Maryland, Maine, Michigan, Minnesota, Missouri, Mississippi, Montana, North Dakota, Nebraska, New Hampshire New Jersey New Mexico Nevada New York Ohio, Oklahoma, Oregon Pennsylvania, Rhode Island, South Dakota, Tennessee, Texas, Utah, Virginia, Vermont, Washington, Wisconsin, West Virginia, and Wyoming. 
Treatments Available at Skyn
Unlike some of their competition, SKYN is only offering prescription treatment Erectile Dysfunction. But since it is an affliction 40% of men will experience, SKYN should find themselves quite busy.
SKYN currently offers two ED treatments to those who have been diagnosed by their online doctors - SKYN® arise™ and SKYN® arise™ elite.
SKYN® ARISE™
Arise is essentially their own version of the generic Sildenafil and brand name Viagra. As you would expect, Arise is priced between the two, with a month's supply of 25mg strength pills starting at $24. 
The ability to obtain and maintain an erection lasts between 4 to 8 hours

The tablet should be taken an hour before sex

Sildenafil is most effective when taken on an empty stomach

Available in 20mg, 50mg or 100mg tablets

Known to cause the most side effects in this category, users can suffer from:

A warmth, redness, or tingly feeling known as flushing

Headache, dizziness

Runny or stuffy nose, nosebleeds;

Inability to sleep (insomnia)

Muscle and/or back pain

Gastric inflammation
Arise monthly subscription options:
4 tablets $24.00

8 tablets $44.00 (save $88 per year)

8 tablets $60.00 (save $264 per year)

First month's treatment is free
SKYN® ARISE™ ELITE
This is SKYN's 5mg version of the generic Tadalafil and name-brand Cialis. It improves blood flow to the penis by relaxing blood vessels and certain muscles. The medication is said to be most effective if taken at the same time every day. 
The benefit of a daily dose is that the patient can get hard and enjoy sex at any point in the day rather than with certain alternatives which dictate that it should be taken an hour before sex, removing the spontaneity, and often excitement that usually comes with spur-of-the-moment intercourse. However, the treatment usually needs to build up in the patient's system for 4-5 days before its effects can be felt.
To be most effective, it is recommended that Cialis is taken 1 to 2 hours before sex

After being consumed, the subject will have the ability to obtain and maintain an erection when sexually or physically stimulated for up to 36 hours 

Unlike Sildenafil, Cialis can be taken on an empty stomach or right after a meal
Potential side effects:

Stuffy or runny nose

Headaches or migraines

Upset stomach

Indigestion

A warmth, redness, or tingly feeling known as flushing

Back pains/Muscle pains 
Arise Elite monthly subscription options:
4 tablets $48.00

8 tablets $88.00 (save $88 per year)

8 tablets $88.00 (save $264 per year)

First month's treatment is free
Other Treatments Offered by Skyn
SKYN only offer treatment for erectile dysfunction in the form of two prescription-strength medications.  
Benefits of Skyn
Patients get instant access to medical professionals 

Online approval and prescription take mere minutes,

Medication is discretely packaged and shipped to patients 

It removes the awkward personal interactions that most men are forced to endure when seeking help for their ED

No longer a need to deal with unregulated and unscrupulous online vendors out of embarrassment 

No charge for initial online consultation with a doctor 

SKYN arise and arise elite have both been scientifically tested and proven to be safe and effective
What do we think about Skyn
Like the subjects of our previous reviews, SKYN is leveling the playing field when it comes to making ED treatment accessible. However, what SKYN offer that none of their competitor's can is brand power. Up until now, SKYN has made a name for itself producing innovative premium condoms. SKYN enters the ED market with a good reputation and is known to be trustworthy and offer an excellent product. 
This brand equity means that SKYN can extend the "premiumness" of their condom offering into their ED division and do not compete against the rest of the players in this market based on price. One look at their clever "always up" packaging and the price SKYN® arise SKYN® arise™ elite, and it is clear that much is clear. 
But what does this mean for the mean in need of treatment for their ED? Peace of mind.  It means that they can get their treatment from a well-known and trusted brand and not have any worries about the quality and authenticity of the treatment.
Interested?
Find out if Skyn is right for you