MobileHelp Review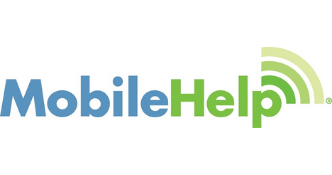 Why We Like Them
MobileHelp is America's leading premier medical alert system. It specializes in providing medical alert systems and subsequent health management technology. MobileHelp develops and distributes products that employ GSM/GPS technology to provide real-time medical monitoring services and location updates to ensure emergencies are catered to at the earliest. MobileHelp also offers MobileHelp Connect, MobileHelp App, and an online tracking platform for families and authorized caregivers. MobileHelp is known in the market for providing affordable options for personal use or for safety on the move.
Accepts
Does Not Accept Insurance
MobileHelp Overview
MobileHelp Company Overview
Emergencies can occur at any point in time, especially in the case of senior citizens. GPS and notification services enable families to be at peace and in the loop when emergencies do occur. As senior citizens get older, daily activity decreases, thus increasing the likelihood of falling. MobileHelp gives them the confidence to live a stress-free life with help just a button press away. As chronic disease management requires constant monitoring of vitals such as blood pressure and weight management, timely medication adherence as well as activity management, MobileHelp proves to be a helpful aid. The system helps authorized caregivers and loved ones keep track of the user's well-being without being intrusive.
Getting started with MobileHelp is easy. A MobileAgent expert will assist you in selecting which device will suit your needs best. Once the product is purchased, installation can be done on your own, no technician required. Post-installation, the device is ready to use. All the user needs to do is press the button in case of an emergency. The user's information and location are immediately relayed to the MobileHelp Emergency Operators, after which they establish two-way communication to assess the situation. Based on the assessment, the operators contact a family member, neighbor, or emergency service based on the need.


Is MobileHelp Right for You?
MobileHelp products were made for families who reside with their older parents and relatives that live in the states where MobileHelp is currently operating in. With an increasing number of working members in the family, senior citizens tend to be alone at home for most of the day. Medical alert systems like MobileHelp have proven revolutionary in these circumstances by providing prompt action and care for older citizens.
A huge plus point about MobileHelp is that all plans except one have 0 equipment or activation charges. They work on a monthly monitoring fee basis with a timely contract. MobileHelp's alert systems let you add a second MobileHelp button for free to your package. This is available in a wearable format to ensure mobility. You can also choose to opt for a waterproof panic button that can be installed on a wall or nightstand. Fall detection and other paid add-ons are also in the affordable range. Their customer support phone line is helpful and open Monday through Saturday for non-emergencies. The hours are 8 a.m. to 8 p.m. EST on weekdays and from 9 a.m. to 6 p.m. on Saturdays.
MobileHelp has a few downsides as well, such as:
The fall detection system doesn't accurately detect all kinds of falls.

The battery life of the devices isn't very long-lasting and has to be charged every night in the charging cradle included with the device.

The portable device is on the heavier side, so it might not be the most convenient option.

As the devices work on AT&T cellular networks, good reception is required at all times.

Their devices and wearables aren't waterproof (they are showerproof but not submergible)

Is MobileHelp Credible?
MobileHelp is considered reliable and trusted by its users. They have a quick response time of fewer than 17 seconds. They take the utmost care of their user's privacy and do not sell, share, or trade the user's personal information to third-party agents without prior information.
MobileHelp was founded by CEO Robert S. Flippo Mr. Robert is a current member of the Board of Directors of MAMA, the Medical Alert Monitoring Association. He was previously part of massive companies like Motorola and Zoom. MobileHelp also operates ClearArch, which enables firms to deliver telehealth services. MobileHelp is FDA Registered, FCC Certified, PTCRB Certified, UL-1635 & UL-1637 Certified, and AT&T Network Certified. With world-class certifications like these, you should feel secure knowing you are receiving great care backed by accreditation.


Products offered by MobileHelp
MobileHelp provides a wide array of products to choose from; they are broadly classified into three categories – In-Home, Complete Protection, and On the Go.
In-Home consists of :
MobileHelp Classic - The most affordable option among the lot and can easily be upgraded to any Duo pack. The equipment cost is also added free of cost.

MobileHelp Wired Home- A landline-based system, has a best in its class 1300 ft range, is compatible with Trelawear, and comes with a second free wearable.
Complete Protection consists of :
MobileHelp Duo - The Duo refers to the system's two cellular base stations, one for home and one for use on the go. The MobileHealth Duo home base comes with a 1400 ft range and portable base with 600 ft range. It comes with a one help button and a free lockbox.

Mobile Duo - This variant is meant for two people, as the name suggests. It comes with two mobile base stations, two water-resistant buttons, and a free lockbox.
On the Go consists of :
MobileHelp Solo - This is their most affordable on the go variant, and it works even at home. It comes with 24-hour battery life in its base station and a free lockbox.
You can choose the landline or the cellular variants depending on the need of the user. MobileHelp additionally provides several upgrades such as a Trela pendant, beaded lanyards, wall buttons, lockbox, medication reminders, and MobileHelp Connect Premium.
How Much Do MobileHelp Products Cost?
MobileHelp products have different payment options, such as monthly, quarterly, semi-annually, and annually. The smartwatch variant has a one-time fee attached. The pricing for all variants are as follows :

MobileHelp Classic
Annual: $239.40/year
Semi-Annual: $164.72/6 months
Quarterly: $90.61/3 months
Monthly: $19.95/month
MobileHelp Wired Home
Annual: $275.40/year
Semi-Annual: $137.70/6 months
Quarterly: $74.85/3 months
Monthly: $24.95/month
MobileHelp Duo
Annual: $443.40/year
Semi-Annual: $221.71/6 months
Quarterly: $119.85/3 months
Monthly: $41.95/month
Mobile Duo
Annual: $239.40/year
Semi-Annual: $164.72/6 months
Quarterly: $90.61/3 months
Monthly: $19.95/month
MobileHelp Solo
Annual: $395.70/year
Semi-Annual: $197.70/6 months
Quarterly: $104.85/3 months
Monthly: $37.95/month
MobileHelp offers massive discounts when you purchase a longer plan along with a risk-free 30-day trial as well.
What Do We Think About MobileHelp?
MobileHelp has a tricky return procedure. The company does not provide the user packaging to return the product in, so that has to be sourced by you, plus the return shipping costs will be borne by you.
MobileHelp proves to be a helpful service provider, especially if you live with older citizens. They clarify all doubts, issues, and offer technical support promptly if you email them on their official website or call them on their phone number. The MobileHelp app is a useful addition as it makes a lot of processes streamlined for the caregivers or family members. Some app features are paid but customizable.
The home packages give a maximum of 1,400 ft range, which is the best in the business. The MobileHelp customer service representatives are extremely patient and offer support in over 240 different languages. The emergency operators are prompt with their service. The website is simple to navigate and is informative. It includes a comprehensive blog with plenty of resources and information to clarify any doubts a new user might have before making a purchase. According to us, MobileHelp is a good, affordable option in the medical alert systems category, so check them out.
Interested?
Find out if MobileHelp is right for you
Talkspace review
Services
Online Therapy, Digital Clinic, Online Pharmacy, Health Apps
ReliefSeeker Visitors Get $80 OFF their 1st month! Talkspace is one of the largest online therapy platforms in the world! Exchange unlimited messages (text & voice) with a licensed thera...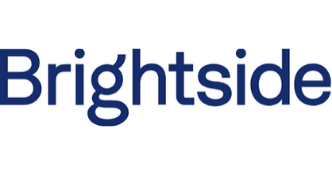 Brightside review
Services
Online Therapy, Digital Clinic
Effective anxiety and depression treatment - Get 50% OFF your first month - Consult doctors, get your prescriptions delivered, and talk to a therapist all-in-one place.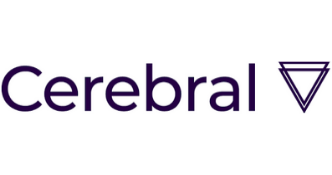 Cerebral review
Services
Online Therapy, Digital Clinic
Get 65% OFF your 1st Month! One of the most popular anxiety & depression treatments available -> Starting at $35 per week -> Online therapy, psychiatry, & prescription delivery...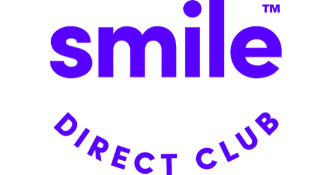 Smile Direct Club review
Services
Teeth Straightening
Alex Fenkell and Jordan Katzman, founders of Smile Direct Club, first met each other at a summer camp when they were both 13 years old and with mouths full of metal thanks to their braces. Y...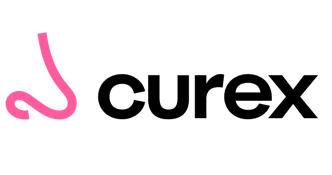 Curex review
Services
Digital Clinic
Get long-term relief from your allergies, asthma, and eczema. Use code RELIEF75 to take $75 off your first order of at-home immunotherapy with Curex.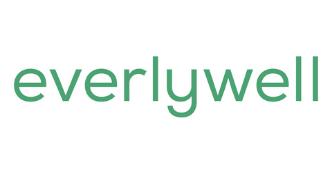 Everlywell review
Services
At-Home Lab Testing
EverlyWell has developed an impressive arsenal of at-home regulatory-compliant diagnostic tests, including food sensitivity, fertility, hormones, STDs, thyroid, metabolism, and most recently...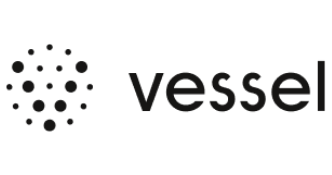 Vessel Health review
Services
At-Home Lab Testing
Get 20% OFF your 1st month with code RELIEFSEEKER! Vessel Health is an online testing kit provider that allows patients to get a better idea of their dietary and nutritional needs — based on...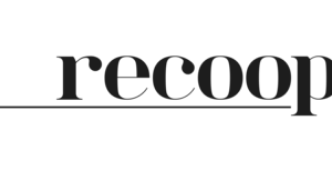 Recoop review
Services
Supplements
Get 15% off with code RELIEFSEEKER! Recoop offers supplements that help people combat the side effects of stimulants commonly prescribed for ADD/ADHD. Recoop's ingredients reduce crash sympt...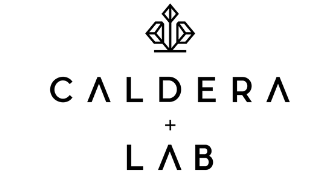 Caldera + Lab review
Services
Skin Care
Get 15% OFF with code RELIEFSEEKER15! Caldera + Lab's anti-aging skin serum "The Good" is a clean, non-toxic, multi-functional skincare product formulated with 27 wild-harvested, all-natural...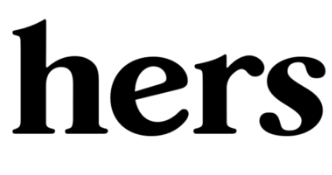 Hers review
Services
Online Therapy, Digital Clinic, Skin Care, Supplements
$10/mo special intro offer for custom anti-aging skin-care! Hers is a one-stop-shop for all things skin and hair care, sexual health, Primary Care, and Mental Health for women. Get fast &amp...