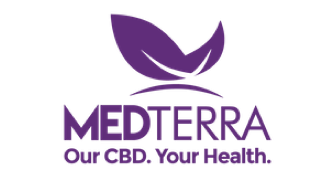 Why We Like Them
A latecomer to the CBD industry, Medterra was launched in California during 2017 by a group of like-minded people who believed in the healing powers of CBD and in getting the best CBD oil to the masses at an affordable price.
Accepts
Does Not Accept Insurance
Medterra Overview
MEDTERRA CBD OIL REVIEW
Brand Name: Medterra
Product Reviewed: MedOil CBD Tincture
Today in 2018, what was once seen as snake oil or yet another new world cure along the line chakra dialysis, has grown exponentially to the point where CBD industry is now worth $2 billion and is hailed by millions across the world as the greatest breakthrough in medical history. As such, any company manufacturing and selling CBD products has a much easier path than those early pioneers who had to battle a lack of legitimacy and research. In today's CBD oil review we will be taking a closer look at one of the newcomers – Medterra.
THE BRAND
A latecomer to the CBD industry, Medterra was launched in California during 2017 by a group of like-minded people who believed in the healing powers of CBD and in getting the best CBD oil to the masses at an affordable price. Towards this end, Medterra is a part of the Hemp Pilot Program that provides customers with high-quality CBD oil in all 50 states.
All of the CBD products manufactured by Medterra are made using industrial hemp, grown and extracted according to the strict guidelines set out by the Kentucky Department of Agriculture. This means that every product undergoes stringent 3rd party lab testing to ensure quality and consistency.
While industrial hemp processing is a new field, especially in the United States, Medterra has created a team of experts who are knowledgeable on key areas such as farming methodology, food-grade compound extraction, plant genetics and quality control. By covering these vital areas, Medterra is able to improve the understanding of this area and the quality of products.
To ensure high-quality hemp derived CBD oils, Medterra sticks closely to the guidelines of both the Federal Farm Bill and those of the Kentucky Agricultural Department Hemp Pilot Program. These give Medterra exact guidelines to follow when it comes to their planting, growing and extracting processes. By following these rules, they are able to produce some of the highest quality THC-free CBD oils currently in the market.
THE PRODUCT
Today's CBD oil review will be focusing Medterra's MedOil CBD Tinctures. This organic CBD oil contains 99% CBD and an MCT oil, which speeds up the rate it is absorbed by the body. The MedOil range consists of:
500mg in 30ml bottle for $49.95
1000mg in 30ml bottle for $89.95 and
3000mg in 30ml bottle for $149.95
All of these products are THC-free and therefore legal in all 50 states. Each 30ml bottle contains 30 servings and should last light to moderate users a month.
Medterra's MedOil CBD Tincture is made from Kentucky grown industrial hemp and undergoes a sophisticated process to create their potent CO2 extracted CBD oil. The entire hemp plant (fewer seeds) undergoes this extraction process, allowing them to separate the CBD from the excess plant material. The product is then sent to an external testing facility to ensure both quality and consistency.
COLOR
At first, you may wonder why the color of the oil is even a factor. But when dealing with an all or mostly natural product with no artificial colorants, the natural color can tell you quite a bit.
The color is almost always dependent on the type and quality of filtration the product undergoes. There are three different forms of CBD oil, each the result of a different filtration process - raw, decarboxylated, and filtered.
Raw CBD oil undergoes no further filtration once the oil has been extracted from the plant. This usually means that the resultant oil will appear greenish in color thanks to the chlorophyll that remains in the oil.
Decarboxylated CBD oil usually has a dark green to almost black look to it and is quite thick in consistency and said to be easily absorbed by the body.
Filtered CBD oils are the gold standard of the industry. This filtering process removes the vast majority of excess material found in the original oil, giving it a clear, golden appearance and palatable taste. It is also the most expensive form of oils produced in this way contain the highest concentration of CBD.
Medterra's Medoil CBD Tincture is almost totally transparent with just a hint of milkiness, thanks to the addition of the MCT oil. This transparency is down to the fact that the product is a 99% CBD isolate, with all other cannabinoids and terpenes filtered out. These days a CBD isolate has become the exception rather than the norm as most brands have come to adopt the full spectrum approach and the Entourage Effect it brings.
TASTE & SCENT
Medterra's Medoil CBD Tincture has no discernable taste. Many users will appreciate this as there as CBD oil is known to have an overpowering and unpleasant taste. While most modern CBD oils have mostly eliminated this problem, they do still have a hint of the taste. In addition to being tasteless, Medterra CBD oil is also odorless.
CONCLUSION
It is clear that Medterra goes to great lengths to ensure the quality and consistency of their CBD products. From sourcing their hemp from the Kentucky Department of Agriculture Industrial Hemp Pilot Program to their CO2 extraction process to 3rd party testing on all of Medterra products, every step from plant to bottle is overseen and has to meet to highest standards. With all these measurements in place, it's no wonder that despite a bit of rocky start, Medterra is slowly but surely building a reputation based on their excellent and consistent range of CBD products. Use Medterra coupon code and Medterrapromo code to avail best offers on their products.
AT A GLANCE
Price: $49.95 - $145.95
Range: 500mg, 1000mg and 3000mg all in a 30ml bottle
Base: Industrial Kentucky-grown hemp
Ingredients: MCT Oil, 99%+ CBD Isolate
Extraction: CO2 extraction
Testing: Third party lab testing
Availability: Shipped to all 50 states
Interested?
Find out if Medterra is right for you
Talkspace review
Services
Online Therapy, Digital Clinic, Online Pharmacy, Health Apps
ReliefSeeker Visitors Get $80 OFF their 1st month! Talkspace is one of the largest online therapy platforms in the world! Exchange unlimited messages (text & voice) with a licensed thera...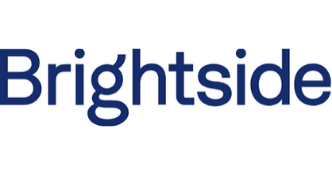 Brightside review
Services
Online Therapy, Digital Clinic
Effective anxiety and depression treatment - Get 50% OFF your first month - Consult doctors, get your prescriptions delivered, and talk to a therapist all-in-one place.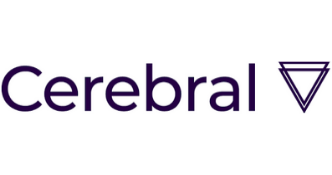 Cerebral review
Services
Online Therapy, Digital Clinic
Get 50% OFF your 1st Month! One of the most popular anxiety & depression treatments available -> Starting at $35 per week -> Online therapy, psychiatry, & prescription delivery...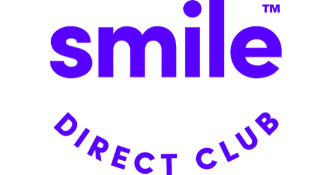 Smile Direct Club review
Services
Teeth Straightening
Alex Fenkell and Jordan Katzman, founders of Smile Direct Club, first met each other at a summer camp when they were both 13 years old and with mouths full of metal thanks to their braces. Y...
Curex review
Services
Digital Clinic
Get $75 OFF with code RELIEF75! Get long-term relief from your allergies with this at-home oral allergy immunotherapy treatment. +Get an at-home allergy test to see what you're allergic to!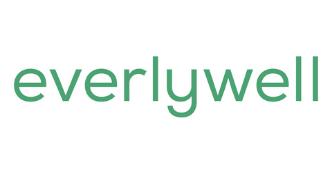 Everlywell review
Services
At-Home Lab Testing
EverlyWell has developed an impressive arsenal of at-home regulatory-compliant diagnostic tests, including food sensitivity, fertility, hormones, STDs, thyroid, metabolism, and most recently...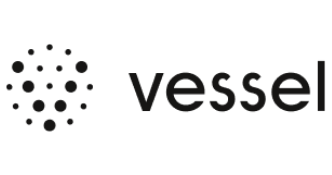 Vessel Health review
Services
At-Home Lab Testing
Get 20% OFF your 1st month with code RELIEFSEEKER! Vessel Health is an online testing kit provider that allows patients to get a better idea of their dietary and nutritional needs — based on...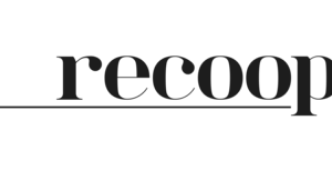 Recoop review
Services
Supplements
Get 15% off with code RELIEFSEEKER! Recoop offers supplements that help people combat the side effects of stimulants commonly prescribed for ADD/ADHD. Recoop's ingredients reduce crash sympt...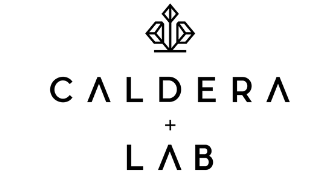 Caldera + Lab review
Services
Skin Care
Get 15% OFF with code RELIEFSEEKER15! Caldera + Lab's anti-aging skin serum "The Good" is a clean, non-toxic, multi-functional skincare product formulated with 27 wild-harvested, all-natural...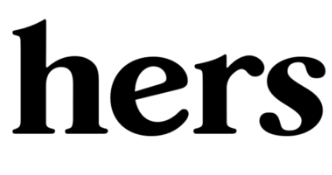 Hers review
Services
Online Therapy, Digital Clinic, Skin Care, Supplements
$10/mo special intro offer for custom anti-aging skin-care! Hers is a one-stop-shop for all things skin and hair care, sexual health, Primary Care, and Mental Health for women. Get fast &amp...